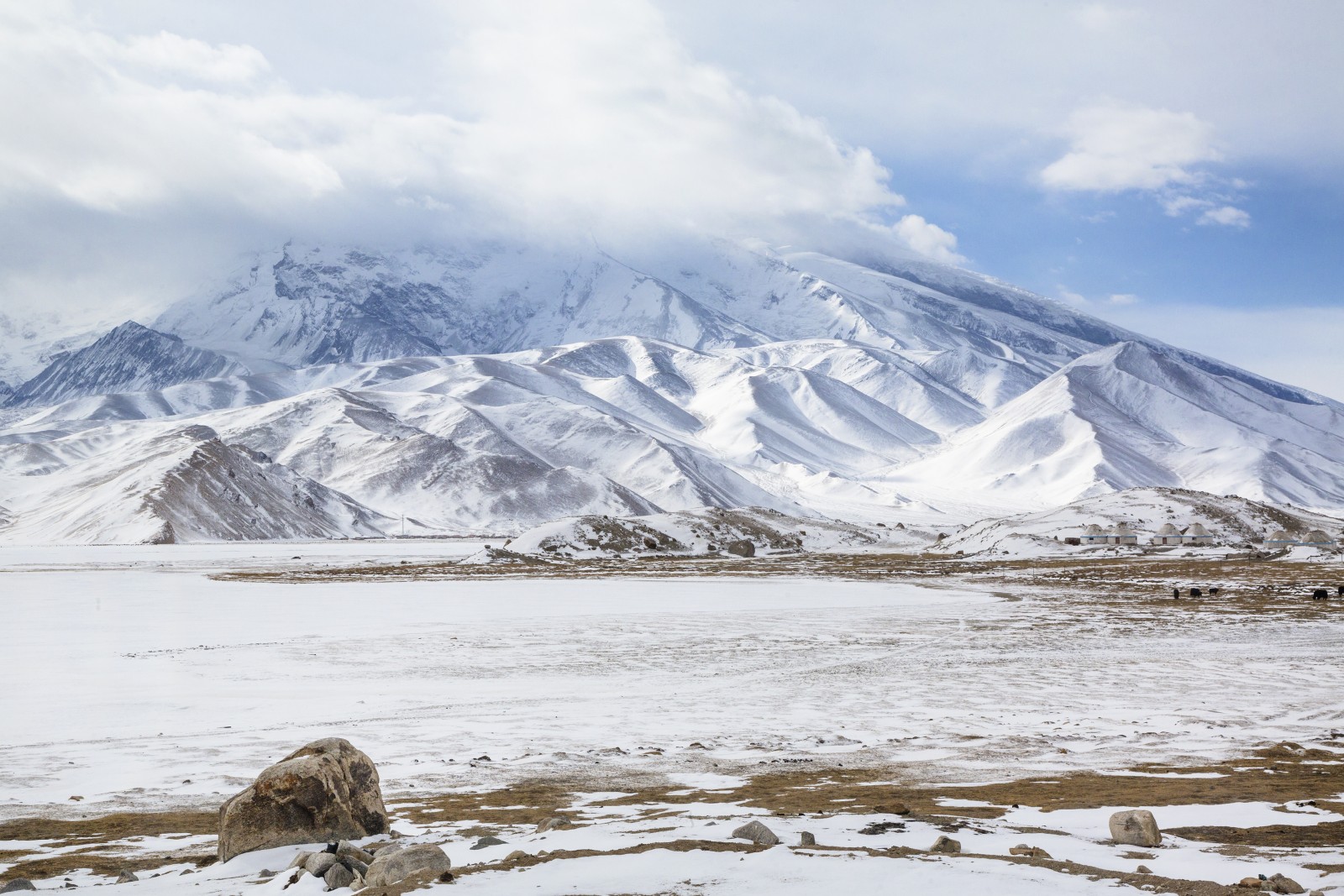 Muztagh Ata (مۇز تاغ ئاتا, Музтаң Ата, 慕士塔格峰, Mùshìtǎgé Fēng)
Muztagh Ata sits in the northern edge of the Tibetan Plateau, and it is sometimes considered to be a part of the Kunlun Shan mountain range, although it is actually more connected with the Pamirs. It is located in northwest China in Akto County in the Kizilsu Kyrgyz Autonomous Prefecture of China, nestled right up to the border of Tajikistan, and close to the city of Kashgar.
The term Muztagh Ata translates to mean "Father of Ice Mountains."
Muztagh Ata's closest neighboring peaks are Koskulak Tagh and Kokoser Tagh to the south of the mountain.
Country: China
Mountain Range: Kunlun Range, Muztagata (Eastern Pamirs)
Elevation: 24,636 feet / 7,509 meters
First Ascent: 1956, by a large expedition of Chinese and Soviet climbers led by E.A. Beletskiy, along the west ridge.
Fun Fact: Muztagh Ata is the 49th highest peak in the world.