Saser Kangri II East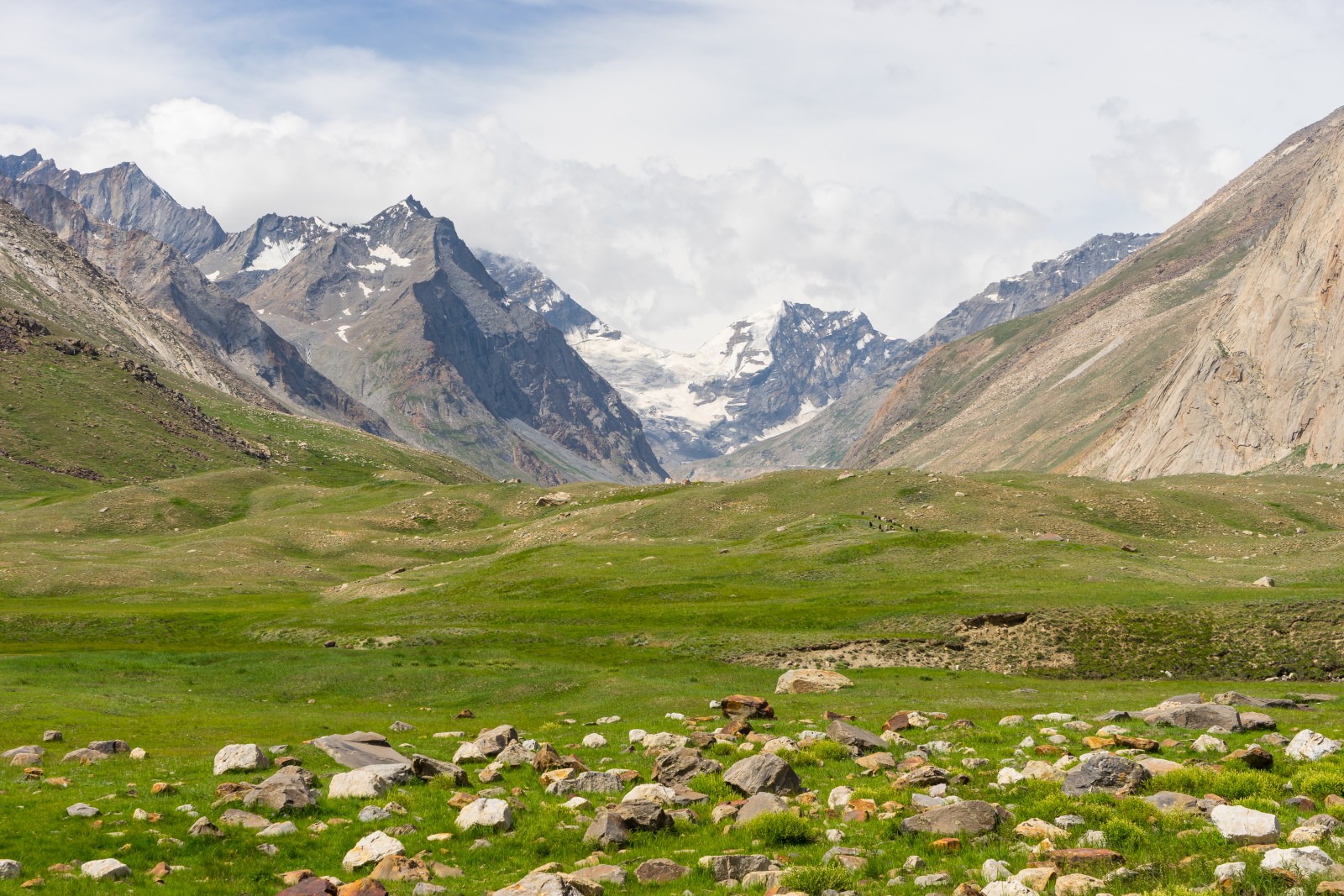 Saser Kangri II East, located in the Karakoram range in Ladakh, India, is a prominent peak that holds significant interest for mountaineers and geographers alike. With its towering height of 7,513 meters, it stands as the third highest peak of the Saser Muztagh, the easternmost subrange of the Karakoram range. This majestic mountain peak offers a breathtaking view of the rugged terrains of Ladakh, making it a destination of interest for adventure enthusiasts from around the globe.
The geographical location of Saser Kangri II East is noteworthy; it lies in the northernmost part of India, in the region of Ladakh. This region is renowned for its stunning landscapes and difficult terrain. The peak is part of the Saser Kangri massif, which comprises three main peaks: Saser Kangri I, Saser Kangri II West, and Saser Kangri II East. It's surrounded by glaciated valleys and rocky terrains, making it challenging for climbers to navigate.
Saser Kangri II East remained unclimbed until August 2011 when a team from the United States made a successful ascent. Despite its comparatively lower altitude compared to its neighboring peaks in the Karakoram range, Saser Kangri II East presents unique challenges to mountaineers due to its remoteness and technical climbing routes. Its pristine beauty coupled with its challenging terrain has made it a subject of interest for many mountaineers and nature enthusiasts.
Saser Kangri II East is not only a geographical marvel but also a symbol of adventure and exploration in the rugged landscapes of Ladakh in India. Its position in the Karakoram range adds to its allure, presenting a captivating mix of natural beauty and adventurous challenge. Whether for the seasoned mountaineer or the ardent geographer, Saser Kangri II East offers an unparalleled experience in one of the most captivating regions in India.
Fast Facts
Country: India
State/Province: Ladakh
Mountain Range: Saser Karakoram
Parents: Saser Muztagh, Karakoram
Elevation: 24,649 feet / 7,513 meters
Prominence: 4,757 feet / 1,450 meters
Isolation: 5.1 miles / 8.21 kilometers
Nearest Higher Neighbor (NHN): Saser Kangri
First Ascent: August 24, 2011 by Mark Richey, Steve Swenson, and Freddie Wilkinson, starting the climb from the South Shukpa Kunchang Glacier.
Fun Fact: Saser Kangri II E is the 48th highest mountain in the world.
Neighboring Peaks: Saser Kangri II East is one of the six peaks in the Saser Kangri massif: Saser Kangri I, Saser Kangri II East, Saser Kangri II West, Saser Kangri III, Saser Kangri IV, and Plateau Peak. Saser Kangri II is located south of Saser Kangri III, Chamshen Kangri, and Chhushku Kangri I, all in the Jammu and Kashmir region in the northernmost state of India.
Flora and Fauna
Saser Kangri II East, located in Ladakh, India, is a region that boasts a diverse and intriguing spectrum of flora and fauna. Despite the harsh climatic conditions, the region's unique biodiversity serves as a testament to nature's resilience and adaptability.
The flora of Saser Kangri II East is characterized by a variety of plant species that have adapted to survive in the severe cold and high-altitude conditions. These include several types of grasses, shrubs, and medicinal plants. The vegetation is mainly alpine and sub-alpine, with areas of steppe and tundra. The region is home to several rare and endangered plant species, making it a place of significant ecological importance. Browsing through the green patches in this otherwise barren landscape offers a glimpse into the exceptional adaptive capabilities of nature.
The fauna of Saser Kangri II East is equally impressive. Despite the challenging terrain and weather conditions, numerous species have made this region their habitat. The area is home to several mammals like the ibex, snow leopard, Tibetan gazelle, and Himalayan marmot. Bird species such as the Himalayan griffon vulture, Tibetan snowcock, and various types of finches can also be spotted here. It's an exciting location for wildlife enthusiasts and researchers alike.
Saser Kangri II East, therefore, stands as an epitome of biodiversity in Ladakh, India. The remarkable flora and fauna of this region exemplify nature's tenacity under extreme conditions. Efforts are continually being made by conservationists to preserve and protect this unique biodiversity hotspot from the impacts of climate change and human activities. It's a place where life persists against odds, offering an intriguing perspective on the survival strategies of different species.