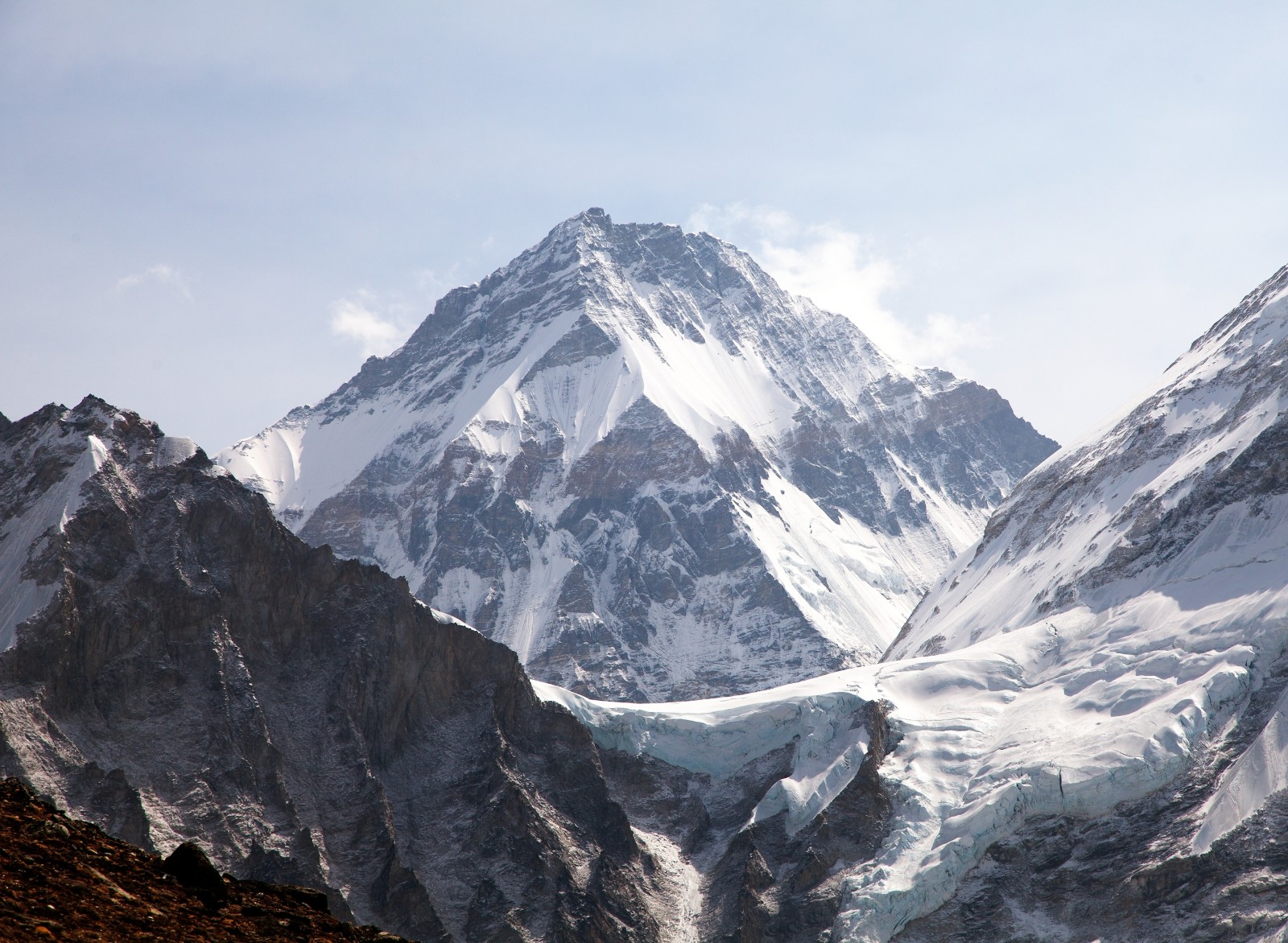 Changtse
Changtse stands directly north of Mount Everest between the Main Rongbuk and East Rongbuk Glaciers in Tibet, China. In Tibetan, the name "Changtse" translates to "north peak."
It stands just north of the border with Nepal and east of Rongbu Bingchuan, also known as "Rongbuk" Glacier, Lombak Glacier, and Ice Tallinn.
Country: China
Mountain Range: Mahalangur Himalaya
Elevation: 24,747 feet / 7,543 meters
First Ascent: October 14, 1982 by Udo Zehetleitner, Paul Braun, Rudolf Frick, Ludwig Hösle and Martin Engler; all members of a German expedition.
Fun Fact: Changtse is the 44th highest mountain in the world.