Mount Rainier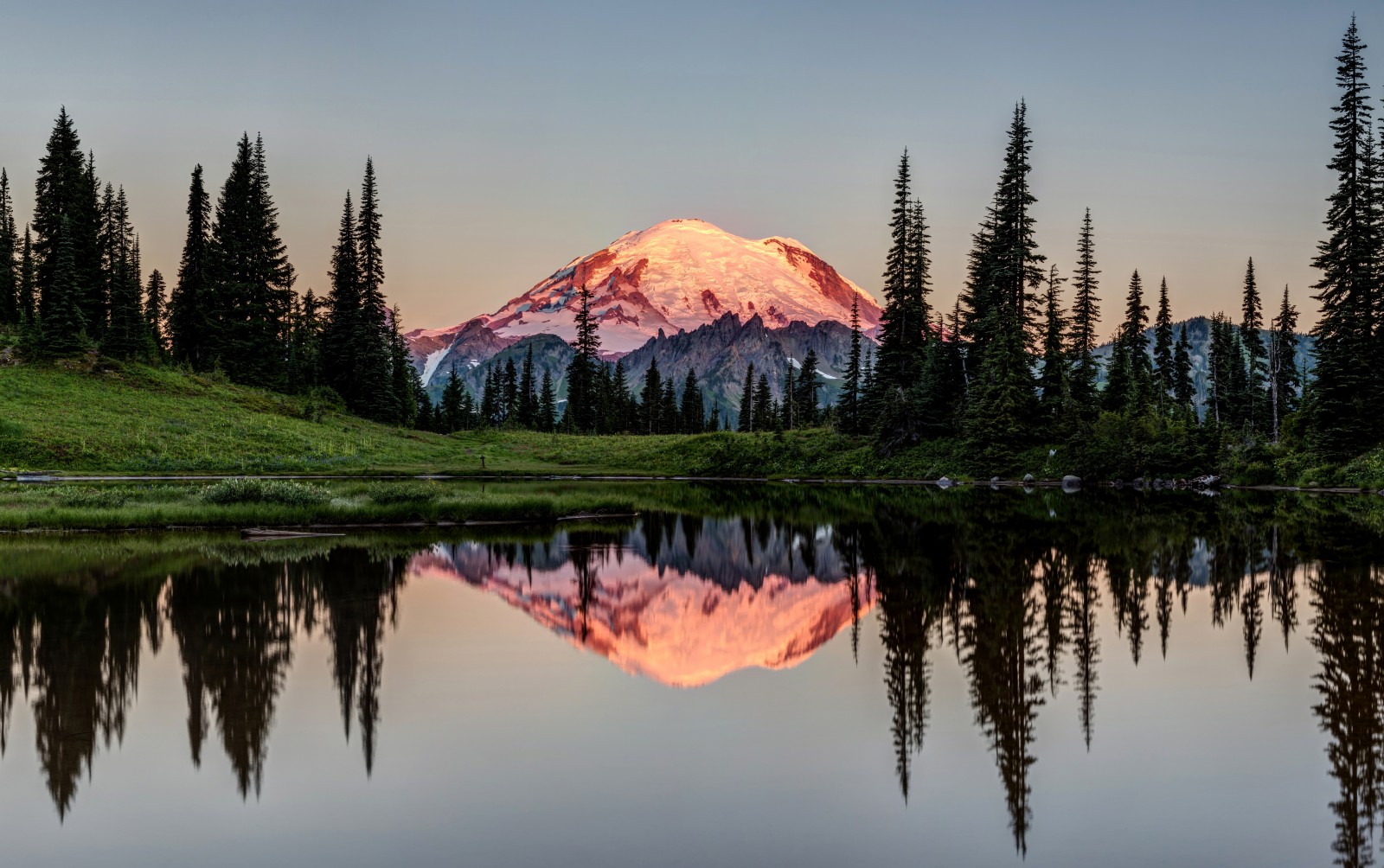 Mount Rainier, an iconic feature of the Washington state landscape, stands tall as the highest mountain in the state and one of the most renowned landmarks in the United States. Located approximately 59 miles south-southeast of Seattle, in the heart of the Cascade Range, this active stratovolcano is a dramatic symbol of the natural beauty that the Pacific Northwest is famous for.
The mountain's name comes from Rear Admiral Peter Rainier, a British Navy officer, but it is also known by its native Puyallup tribe name, Tahoma or Tacoma, which translates to "Mother of Waters". Rising to an elevation of 14,411 feet, Mount Rainier is not only the highest peak in the Cascades but is also considered one of the most dangerous volcanoes in the world due to its large amount of glacial ice. If a lahar — a type of mudflow or debris flow — were to occur, it could result in significant damage to the densely populated areas downstream.
Despite its potential danger, Mount Rainier draws thousands of visitors each year due to its breathtaking vistas, diverse flora and fauna, and extensive outdoor recreation opportunities. The national park surrounding the mountain offers over 260 miles of maintained trails for hiking, backcountry skiing, and snowshoeing. Moreover, climbing Mount Rainier is considered a premier challenge for mountaineers around the globe.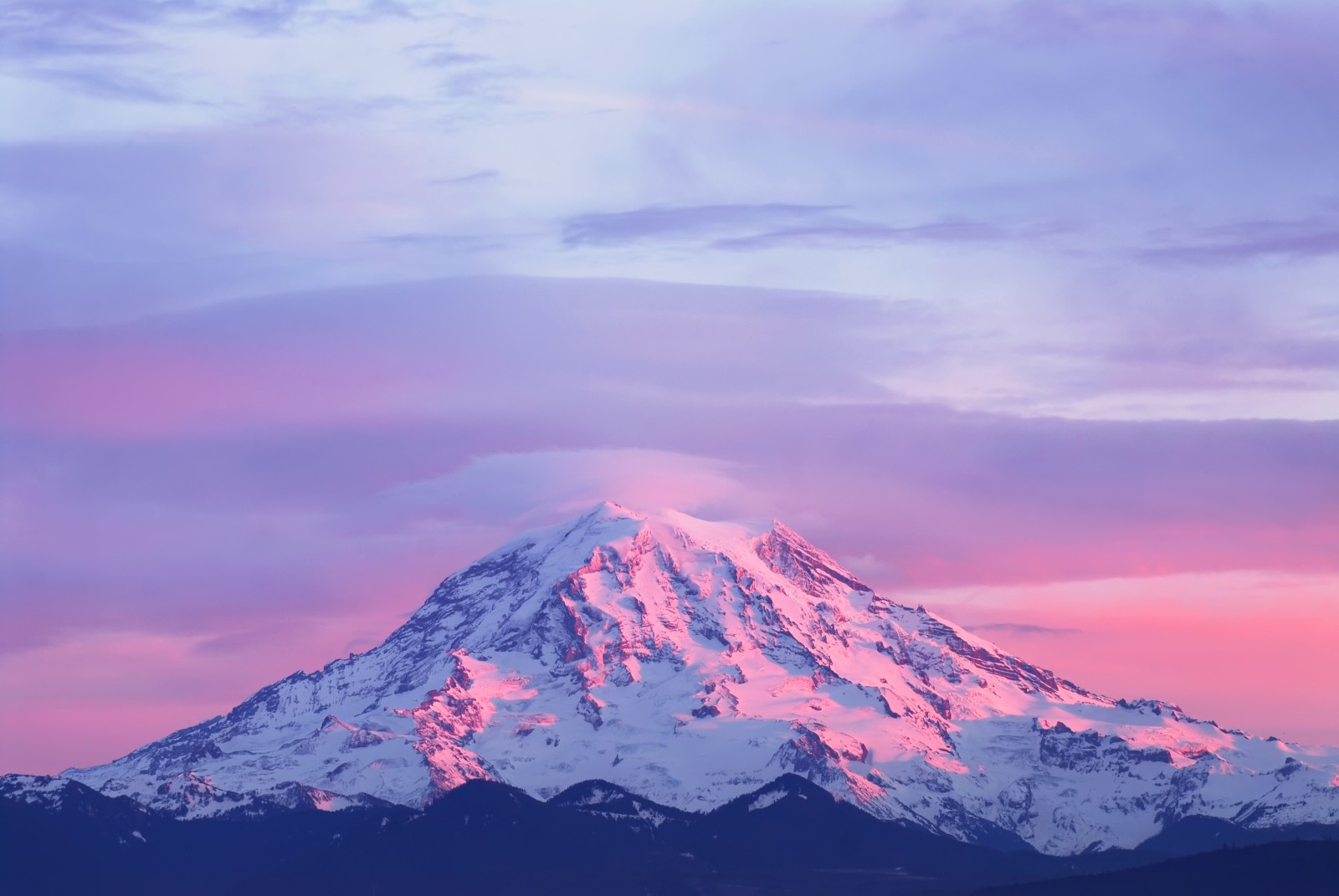 Mount Rainier is more than just a mountain; it is a symbol of Washington's rich natural heritage. Its towering presence in the Cascades serves as a reminder of our planet's dynamic geology and the awe-inspiring power of nature. Despite its geological hazards, Mount Rainier continues to captivate with its beauty and provide invaluable recreational and conservation spaces.
Fast Facts
Country: United States
State/Province: Washington
County/Region: Pierce
Mountain Range: Cascades
Parents: Pico de Orizaba (Mexico), Cascade Range
Elevation: 14,411 feet / 4,392 meters
Prominence: 13,246 feet / 4,037 meters
Isolation: 731.18 miles / 1176.72 kilometers
Nearest Higher Neighbor (NHN): Mount Whitney
First Ascent: 1870, by Hazard Stevens and P. B. Van Trump
Fun Fact: Mount Rainier is the highest mountain peak in the Cascade Mountain Range. It is also the highest peak in the state of Washington.
Flora and Fauna
Mount Rainier, an iconic landmark in Washington, is known for its stunning beauty and rich biodiversity. This majestic peak of the Cascades is home to an incredible array of flora and fauna that is characteristic of the region's ecological diversity. This strato-volcano that stands tall at 14,410 feet, offers a unique habitat for a variety of plants and animals to thrive in its alpine meadows, temperate rain forests, and sub-alpine zones.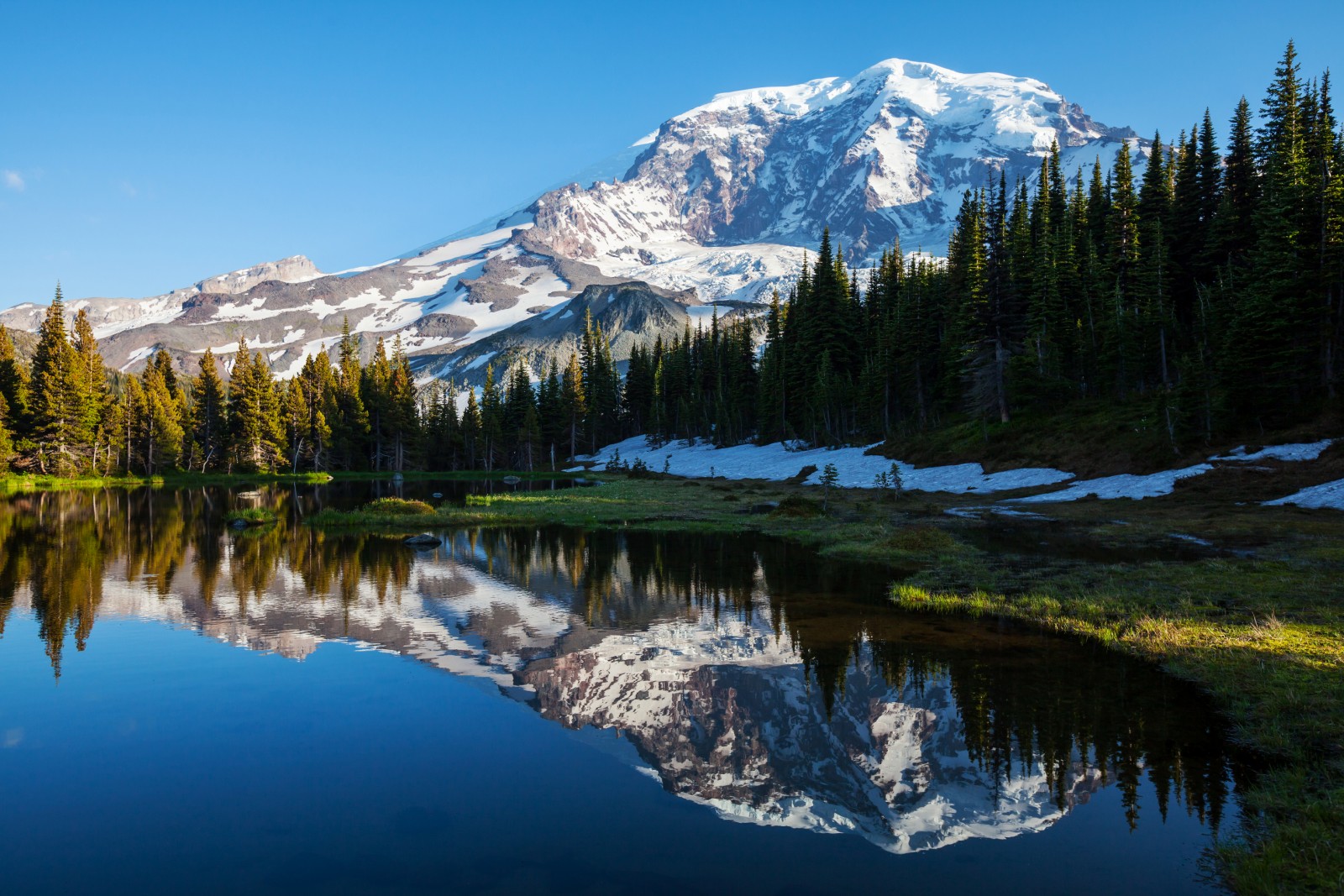 The flora of Mount Rainier is a vibrant mix of coniferous trees, wildflowers, and mosses. Coniferous forests dominate the lower elevations with species like Douglas fir, western hemlock, and western red cedar. As one ascends higher into sub-alpine zones, they would encounter meadows resplendent with blooming wildflowers such as lupine, paintbrush, and bear grass. The park's topmost regions are characterized by hardy alpine vegetation that can withstand harsh weather conditions.
The fauna at Mount Rainier is as diverse as its flora. The park is home to numerous mammals like black bears, elk, marmots and pikas. Bird watchers can delight in sighting a variety of bird species including the gray jay, Clark's nutcracker, and the northern spotted owl. The park also hosts an array of amphibians and reptiles; from the Cascades frog to the northern alligator lizard.
Moreover, Mount Rainier's rivers and lakes provide habitat for a variety of fish including bull trout and Pacific salmon. Insects too play a crucial role in this ecosystem from pollinating flowers to serving as a food source for several species.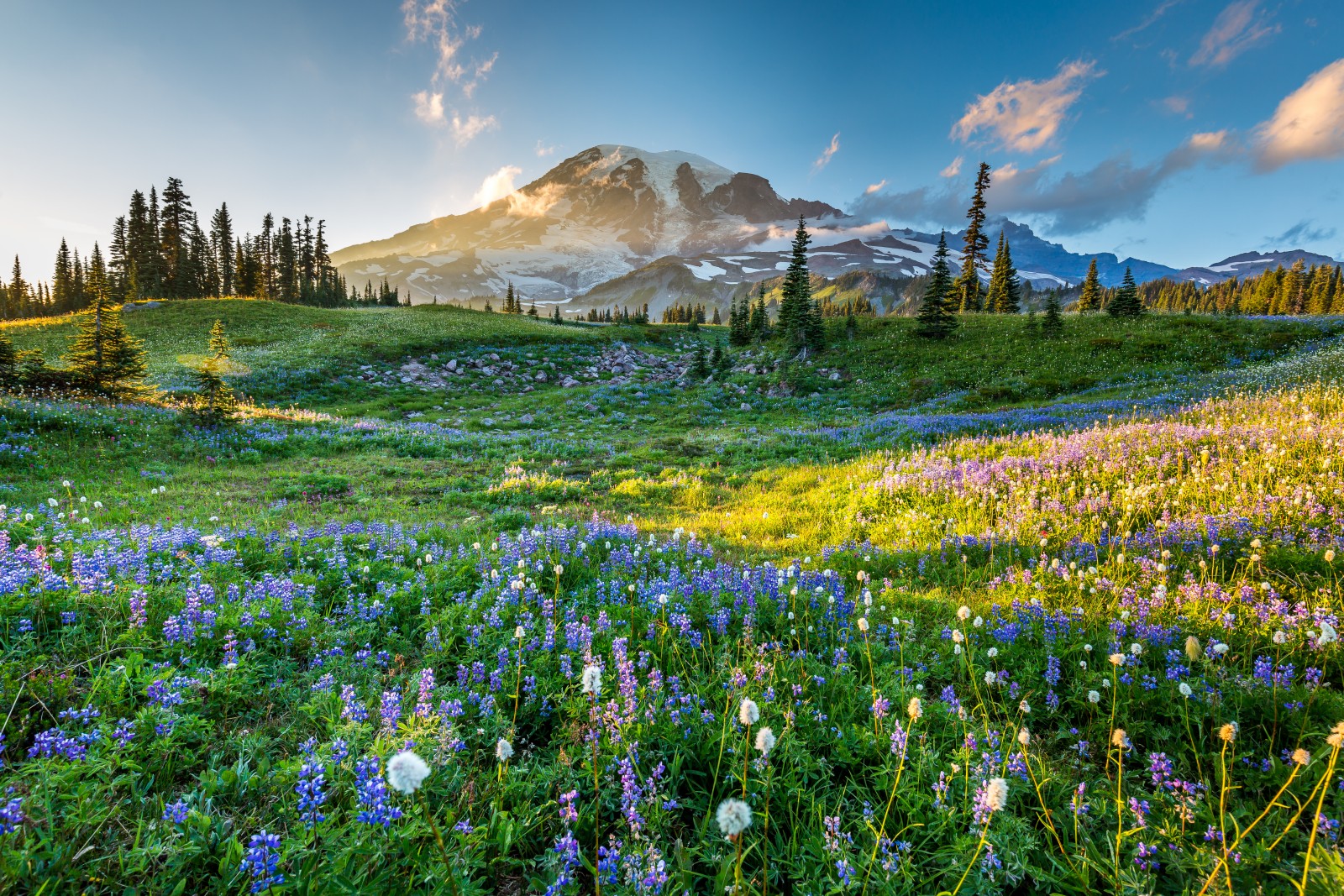 The flora and fauna of Mount Rainier in Washington represent a microcosm of the biodiversity found in the Cascades region. The park's varied ecosystems offer a rich habitat for plants and animals to thrive, making it a critical area for conservation efforts. The incredible biodiversity of Mount Rainier serves as a reminder of the intricate balance of life that exists in nature and the importance of preserving these precious ecosystems.
Trails
Mount Rainier, standing majestically in the state of Washington, is a haven for outdoor enthusiasts. Adorned with more than 260 miles of maintained trails, this gem in the Cascades is a must-visit destination for hikers, mountain climbers, and nature lovers alike. The varied trails offer options for all skill levels, from beginner to experienced, making it an inclusive destination for all.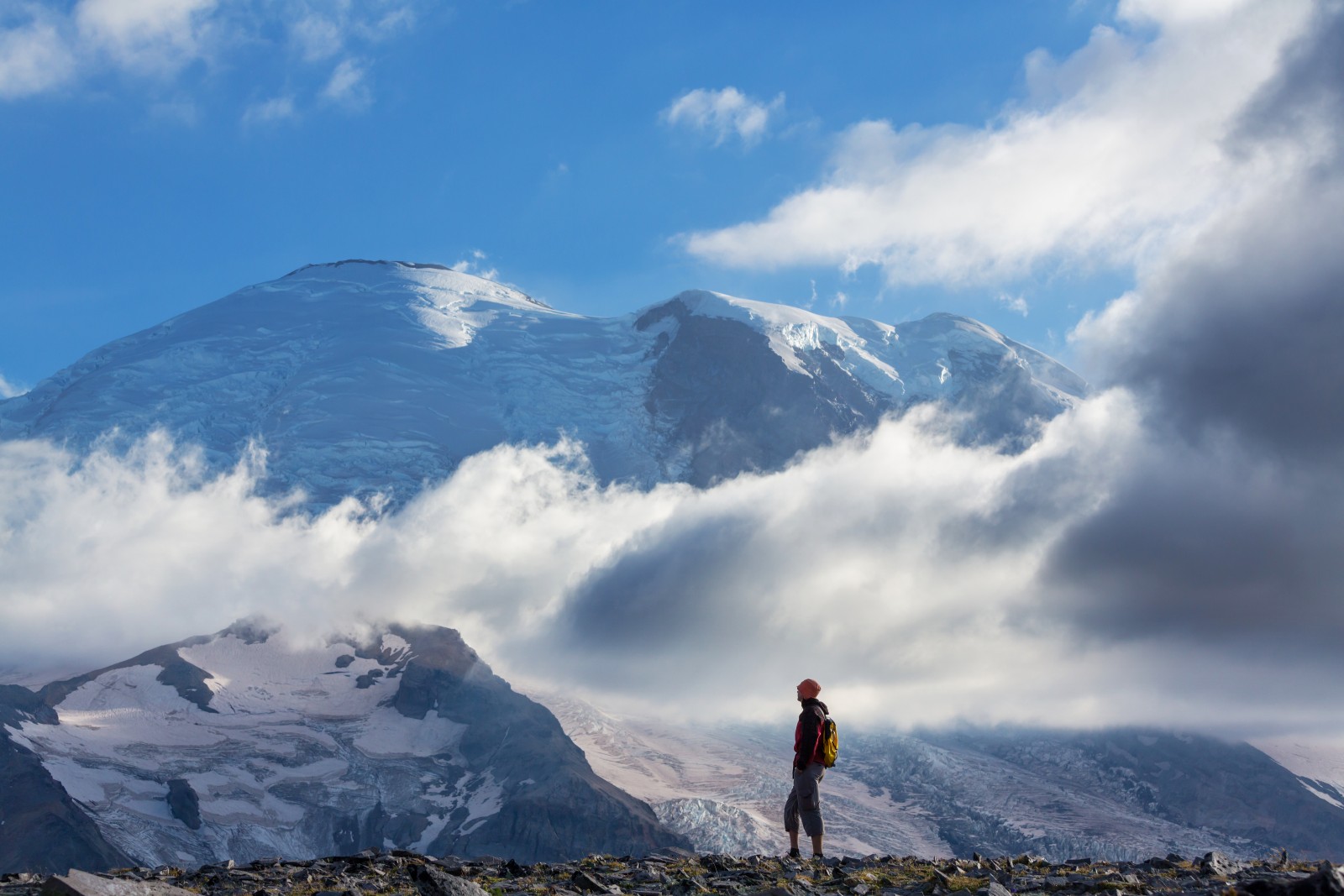 One of the most popular trails near Mount Rainier is the Skyline Loop. This moderately difficult hike offers panoramic views of Rainier and other peaks in the Cascades. The trail is 5.5 miles long and takes you through wildflower meadows, past cascading waterfalls and offers a chance to view wildlife such as deer, marmots and if you are lucky, even a black bear.
Another favorite amongst hikers is the Burroughs Mountain Trail. This trail is a bit more challenging, but the breathtaking views of Mount Rainier and the Emmons glacier more than make up for it. The trail takes you through some of the most stunning landscapes in Washington, with views of alpine meadows, snow-capped peaks, and glacial basins.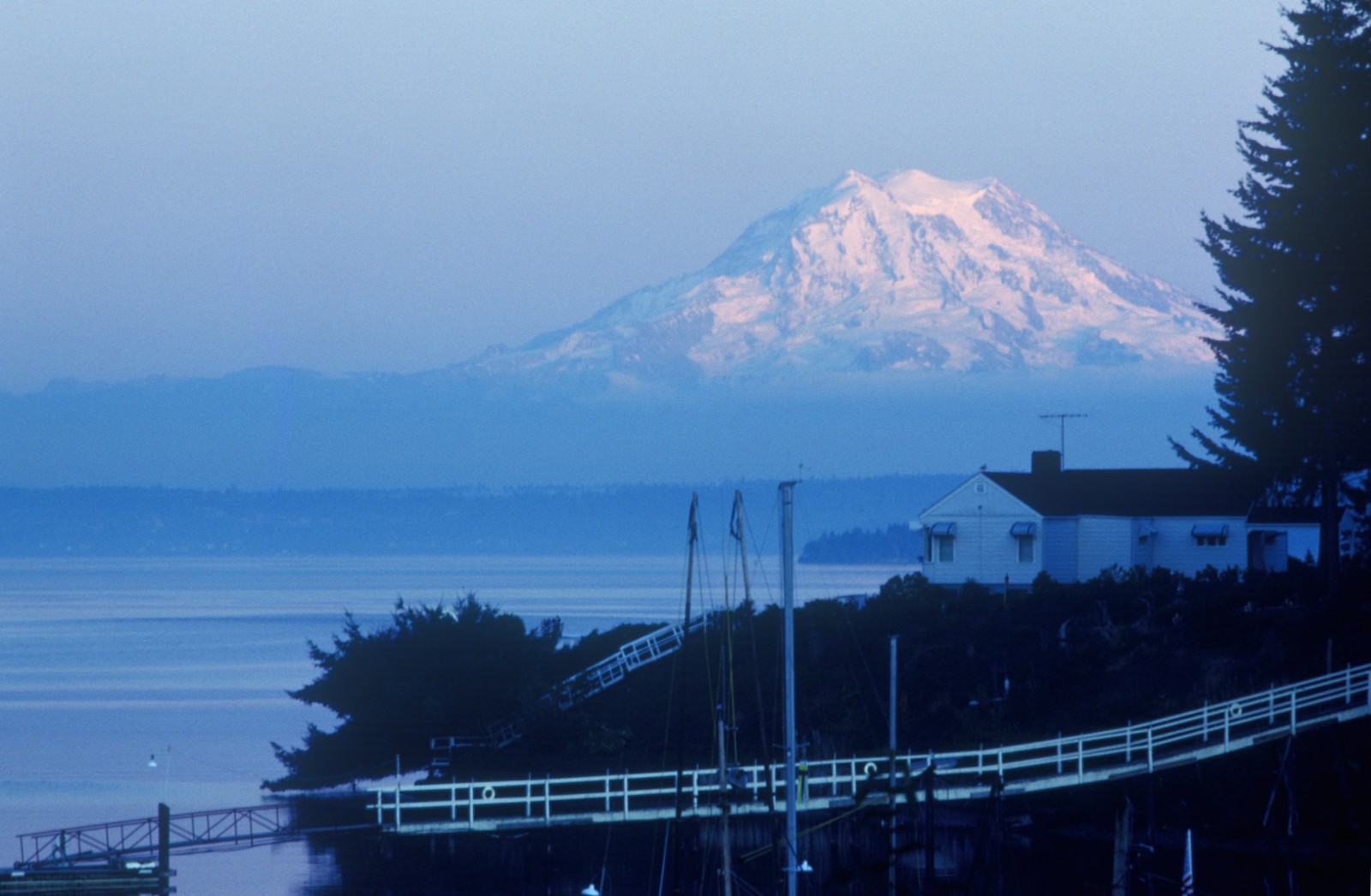 The Wonderland Trail is a more strenuous hike that circles the entire Mount Rainier. It's an epic 93-mile journey that showcases everything from glaciers, forests, rivers, and meadows. It's not for the faint-hearted but offers an unforgettable experience for those who dare.
Whether you're a seasoned hiker or just starting out, there's a trail near Mount Rainier that's perfect for you. The beauty of the Washington Cascades is truly a sight to behold and hiking these trails allows one to fully immerse in its splendor. So grab your hiking boots and head out to explore the best trails near Mount Rainier.