Cascade Mountain (Stoney Chief)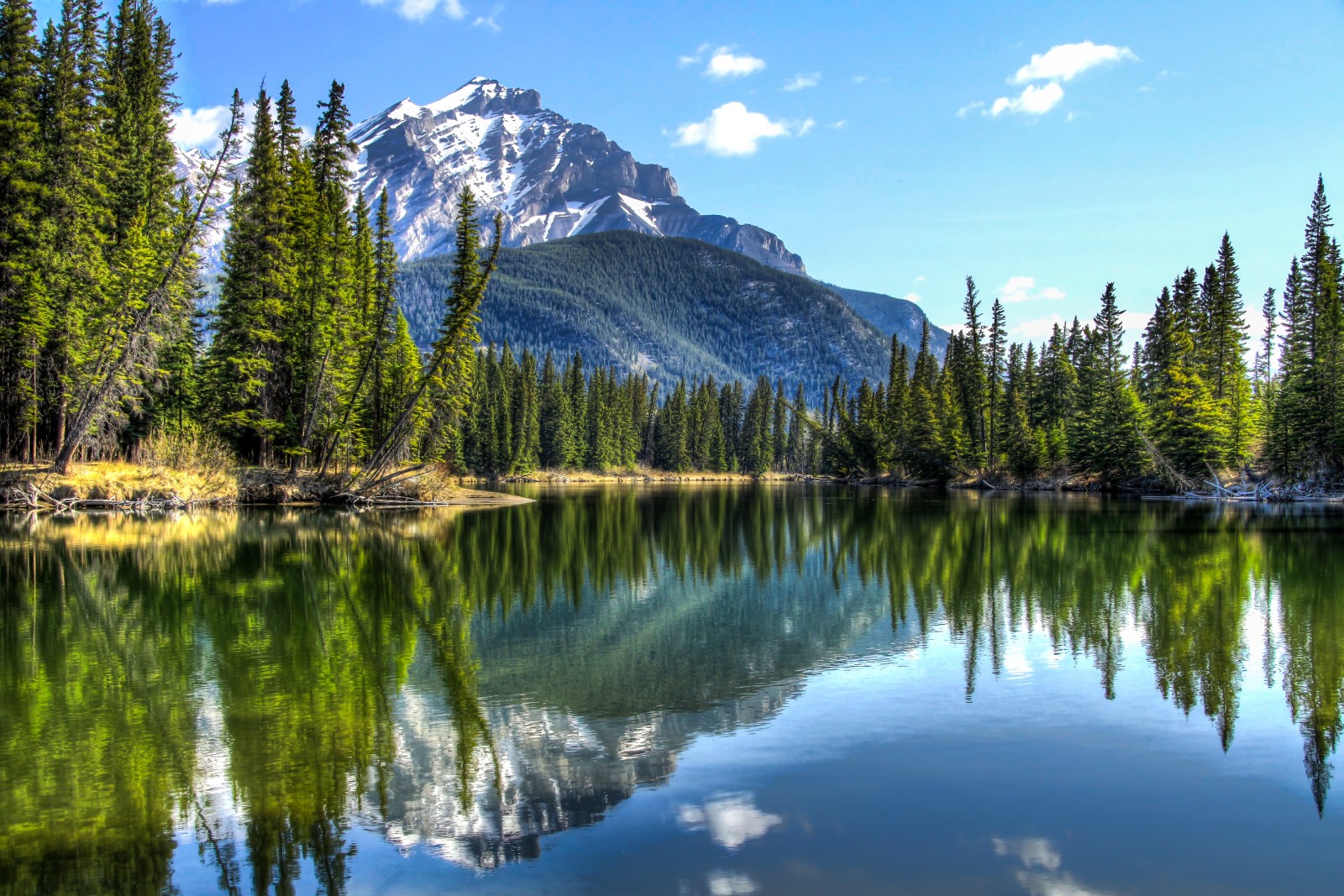 Cascade Mountain, nestled in the heart of Alberta, Canada, stands as a testament to the raw beauty and untamed wilderness that this region is renowned for. This majestic peak is part of the Canadian Rockies, a series of mountain ranges that dominate the western landscape of Canada. Cascade Mountain, in particular, is famed for its unique shape and grandeur that makes it a popular landmark in the Banff National Park.
Rising to an elevation of 2,998 meters, Cascade Mountain presents an imposing yet stunning sight. This mountain is named for the cascading waterfalls that can be seen flowing down its sides during the spring thaw. The sight of these waterfalls coupled with the rugged outline of the mountain creates an awe-inspiring spectacle, a perfect blend of tranquility and power.
Cascade Mountain is not just a visual delight; it also offers a variety of recreational activities for adventure enthusiasts. The mountain's challenging terrain makes it an ideal ground for hiking and mountain climbing. During winters, the slopes are transformed into a skiing paradise, attracting ski enthusiasts from all around the globe.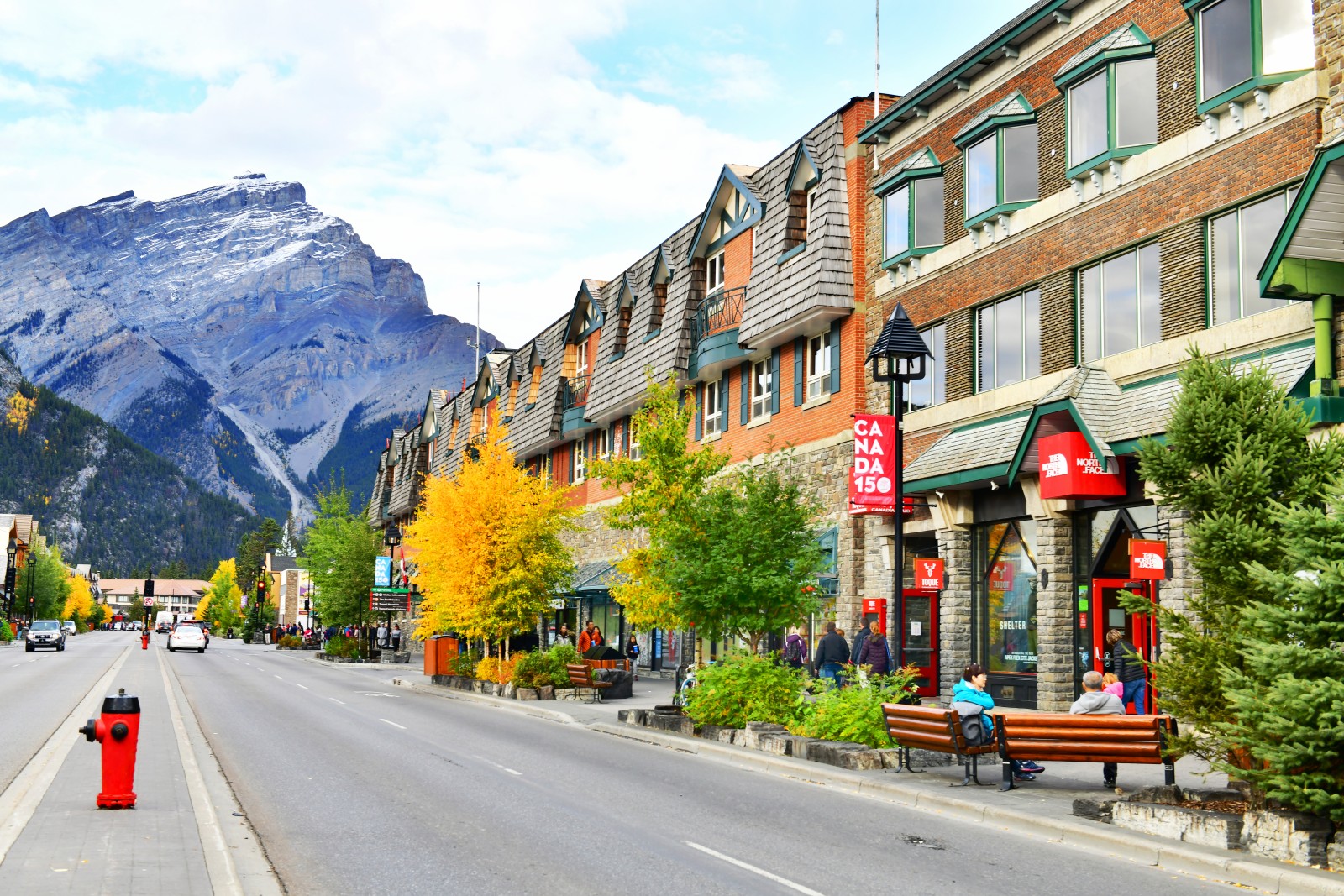 Despite its ruggedness, Cascade Mountain in Alberta, Canada exhibits a delicate balance with its ecosystem. A variety of flora and fauna can be spotted in the lower reaches of the mountain, making it a hotspot for nature enthusiasts and wildlife photographers.
Cascade Mountain is not just a geographical feature; it is a celebration of nature's splendor and resilience. It embodies Alberta's spirit – wild, beautiful and brimming with life. Whether you're an adventurer seeking thrills or a nature lover looking for serenity, Cascade Mountain has something to offer everyone. It is indeed a shining jewel in the crown of Alberta, Canada's natural heritage.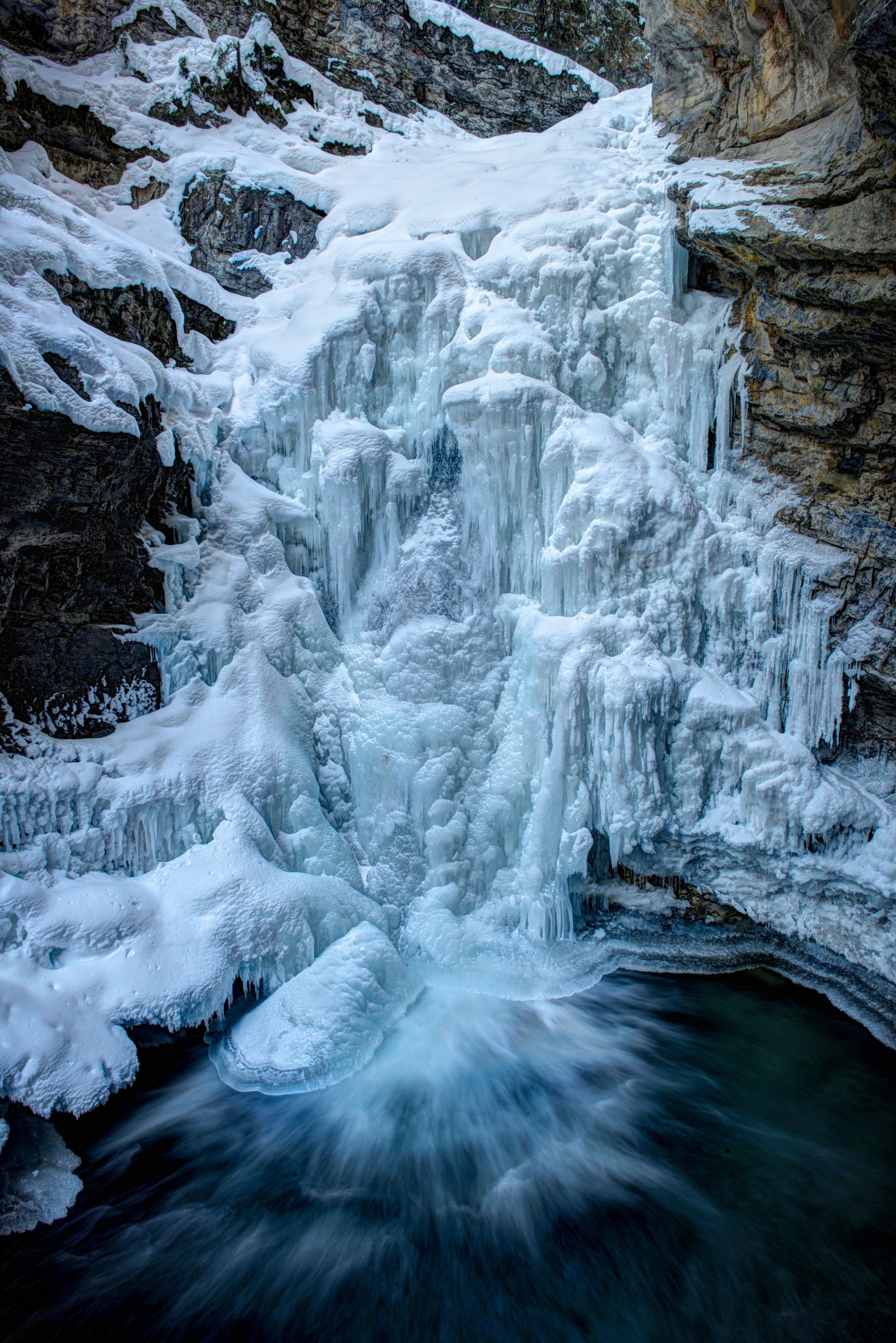 Fast Facts
Country: Canada
State/Province: Alberta
County/Region: Div. 15 – Banff
Mountain Range: Vermillion Range, Canadian Rockies
Parents: Vermillion Range, Canadian Rockies
Elevation: 9,836 feet / 2,998 meters
Prominence: 3,077 feet / 938 meters
Isolation: 8.47 miles / 13.63 kilometers
Nearest Higher Neighbor (NHN): Mount Aylmer
First Ascent: 1887, by Tom Wilson
Fun Fact: Cascade is the highest mountain peak adjacent to the town of Banff.
Flora and Fauna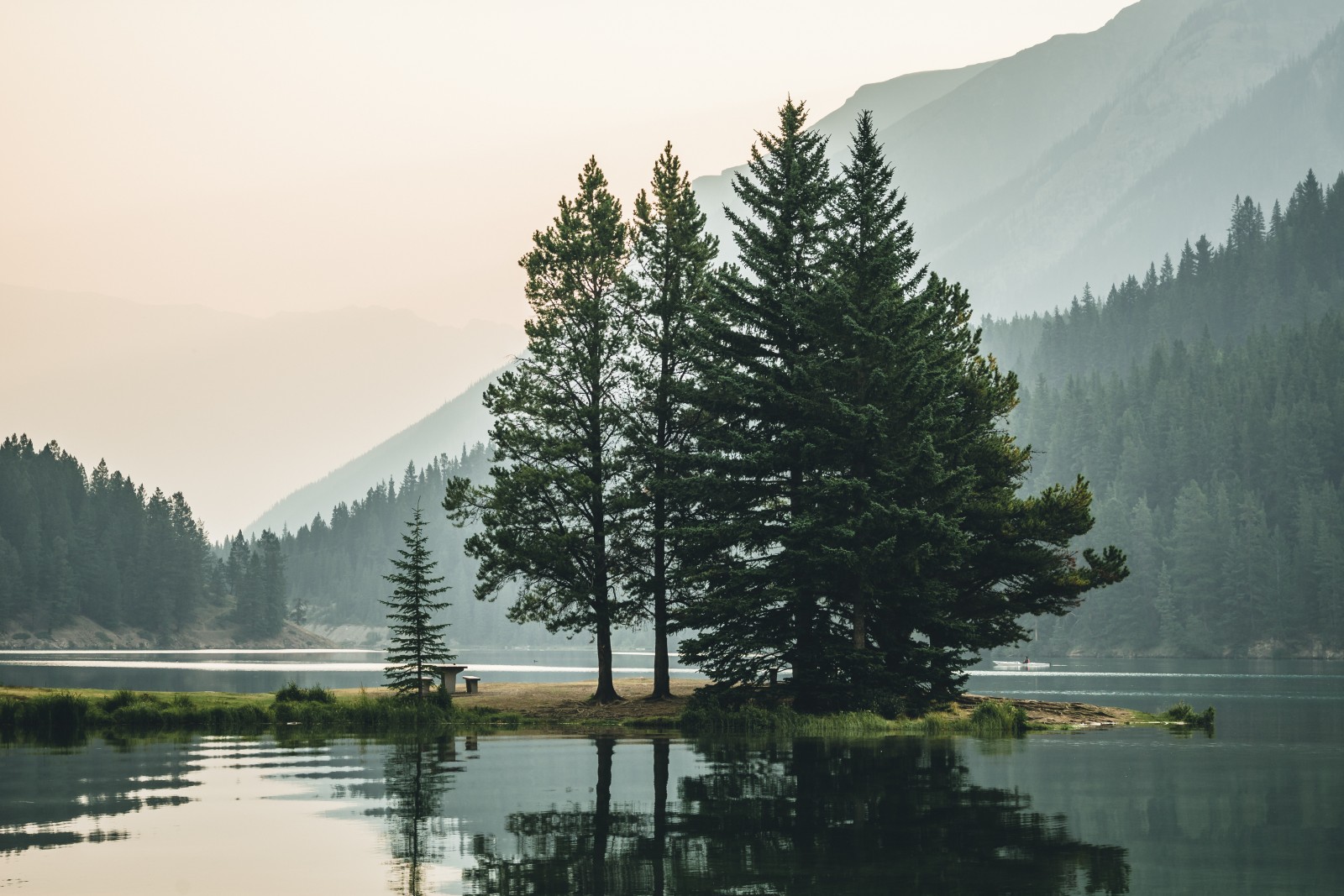 Cascade Mountain, located in the heart of Alberta, Canada, is a treasure trove of diverse flora and fauna. This stunning mountain range, which forms part of the Canadian Rockies, is not only a geographical marvel, but also a vibrant ecosystem that houses a myriad of plant and animal species.
The flora of Cascade Mountain is rich and varied. Dotted across its rugged terrain are dense forests dominated by coniferous trees such as spruce, pine, and fir. These forests serve as the green lung of the mountain, playing a crucial role in maintaining its ecological balance. During the brief summer season, the alpine meadows come alive with wildflowers, painting the landscape in hues of blue, pink, yellow, and white. Some of these plants are endemic to the area; they have adapted to the harsh climatic conditions, thriving where few others can.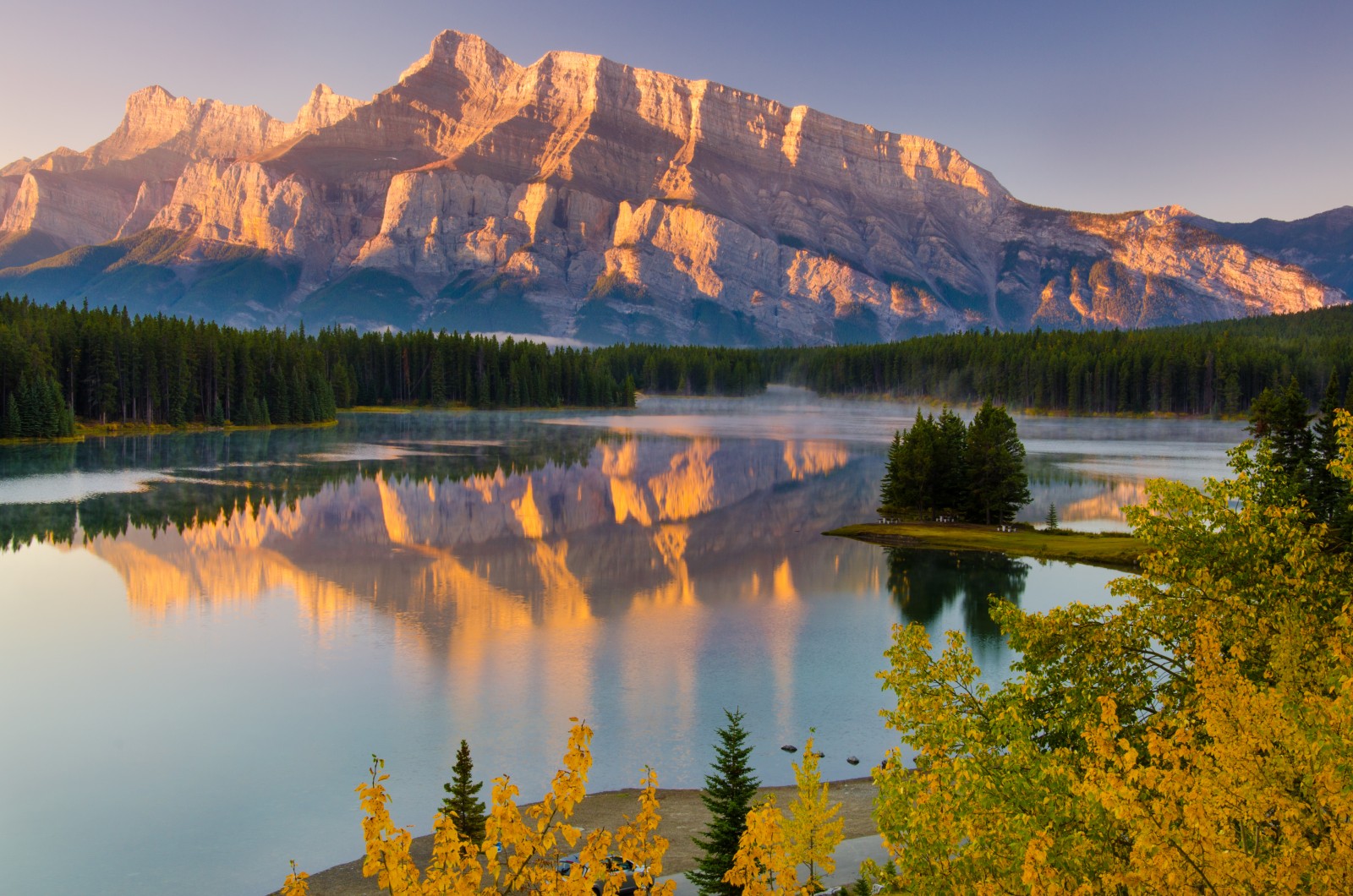 As for the fauna, Cascade Mountain is home to an impressive array of wildlife. The forests and meadows provide habitat for large mammals like black bears, grizzlies, cougars, and elk. Smaller creatures like squirrels, hares, and an assortment of bird species also inhabit the area. The mountain's streams and lakes teem with trout and other fish species, attracting birds of prey such as hawks and eagles.
The Cascade Mountain's flora and fauna are not just part of Alberta's natural allure; they are integral to the functioning of this unique ecosystem. The diverse species interactions contribute to the stability and resilience of the mountain's environment. Hence, preserving this rich biodiversity is crucial for maintaining the health and beauty of Cascade Mountain. It stands as a testament to the natural splendor that Alberta, Canada proudly boasts. In essence, a visit to the Cascade Mountain offers a glimpse into Canada's rich biological diversity and reminds us of our responsibility to safeguard our planet's precious ecosystems.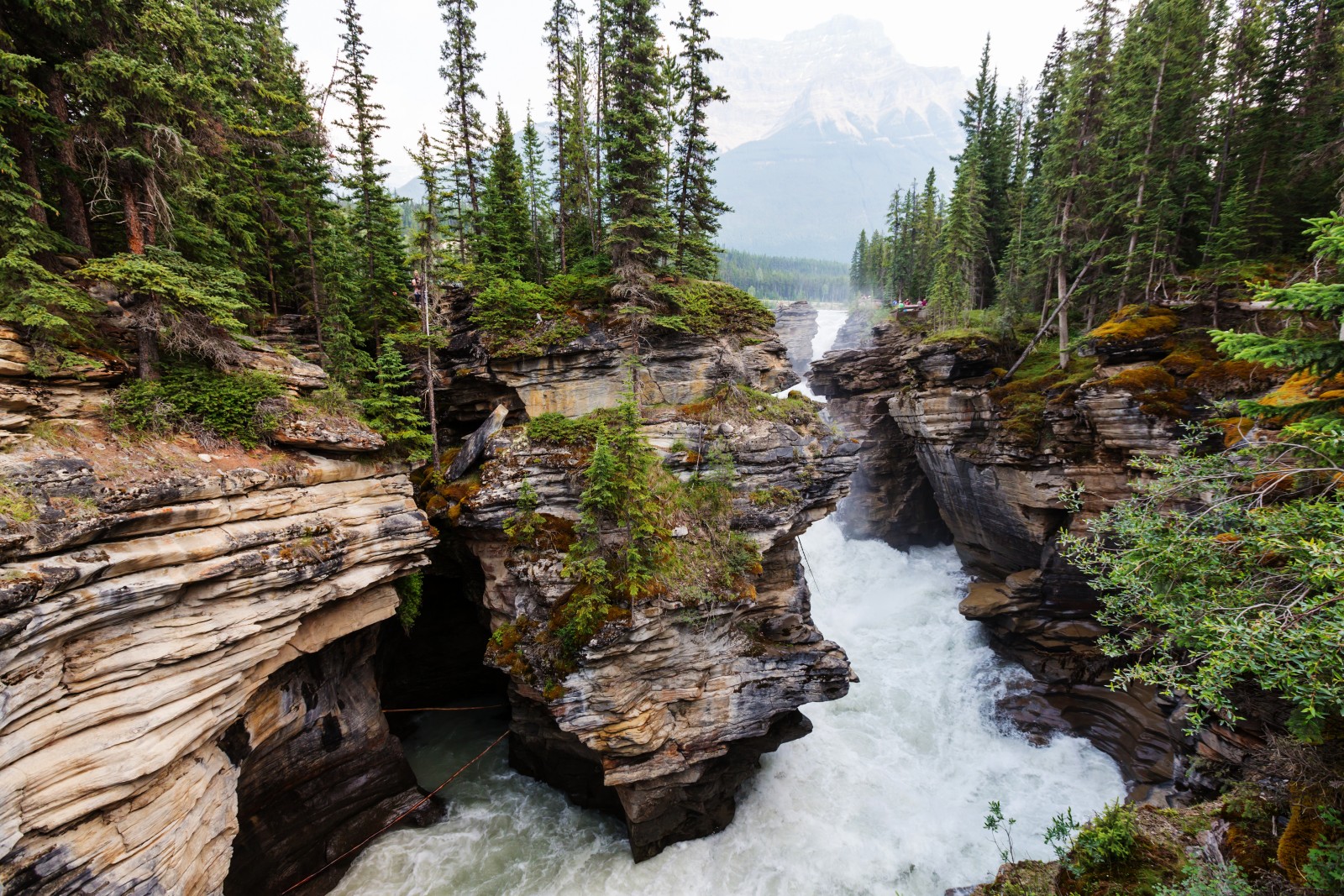 Trails
Cascade Mountain, located in Alberta, Canada, is a notable hub for outdoor enthusiasts who yearn for adventurous trails. The mountain boasts a multitude of trails that cater to both the novice and experienced hikers. These trails offer not only an invigorating physical challenge but also breathtaking views of the Canadian landscape.
One of the most famous trails near Cascade Mountain is the Cascade Amphitheatre trail. This trail, which spans approximately 13 kilometers, is known for its lush forested paths and incredible views of the Bow Valley. It is a moderately challenging route that takes about 6-7 hours to complete, making it suitable for intermediate-level hikers.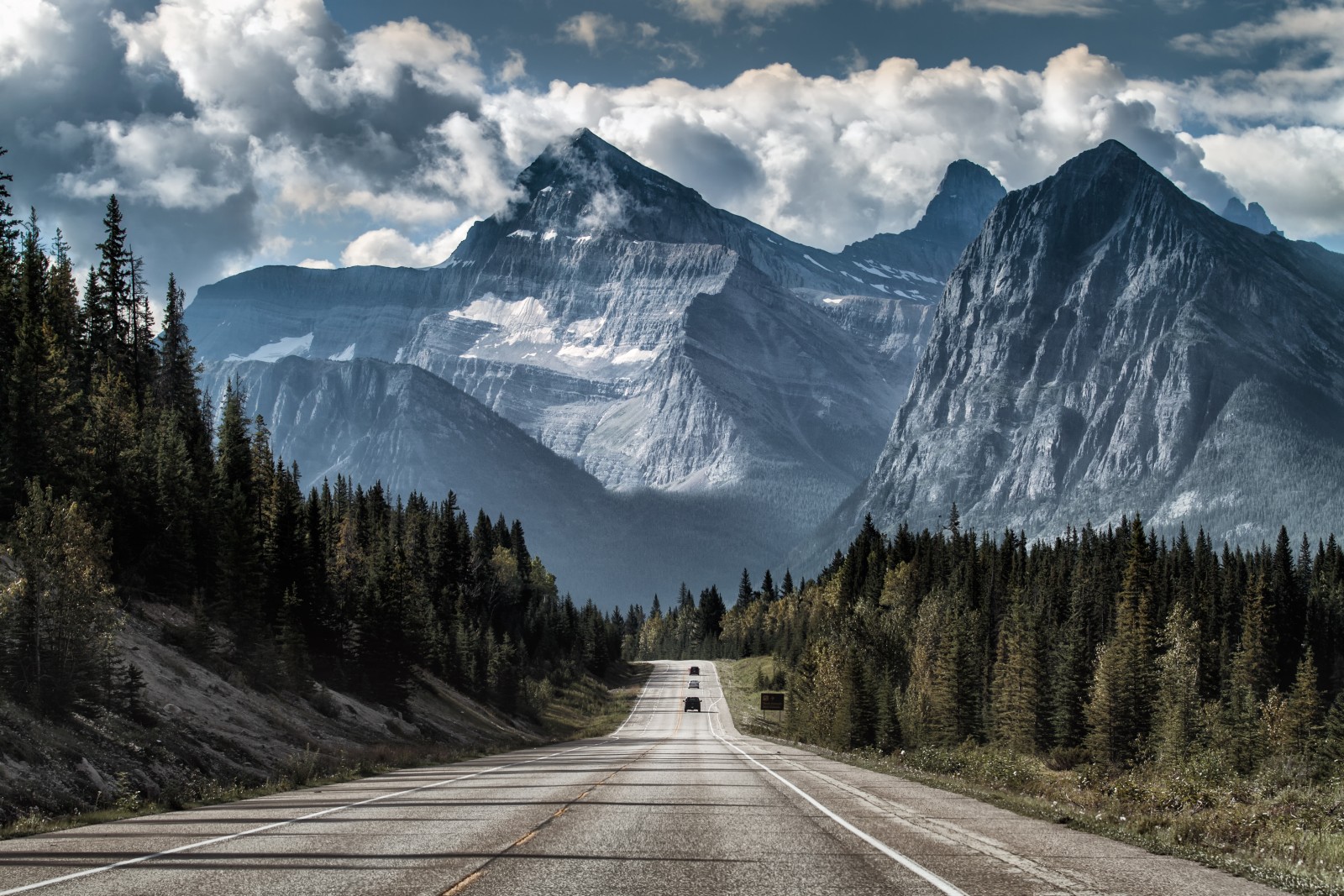 Another popular trail is the Banff Springs Golf Course Loop. A relatively easy trek, it is perfect for beginners or those looking for a leisurely hike. This trail offers stunning views of Cascade Mountain and the surrounding fairways, providing a peaceful backdrop for your hike.
The Lake Minnewanka trail is another must-visit. A moderate to hard trail stretching over 15 kilometers, it offers breathtaking views of Lake Minnewanka and a chance to spot local wildlife. It is advisable to hike this trail during the summer months as it can become impassable due to snow in the winter.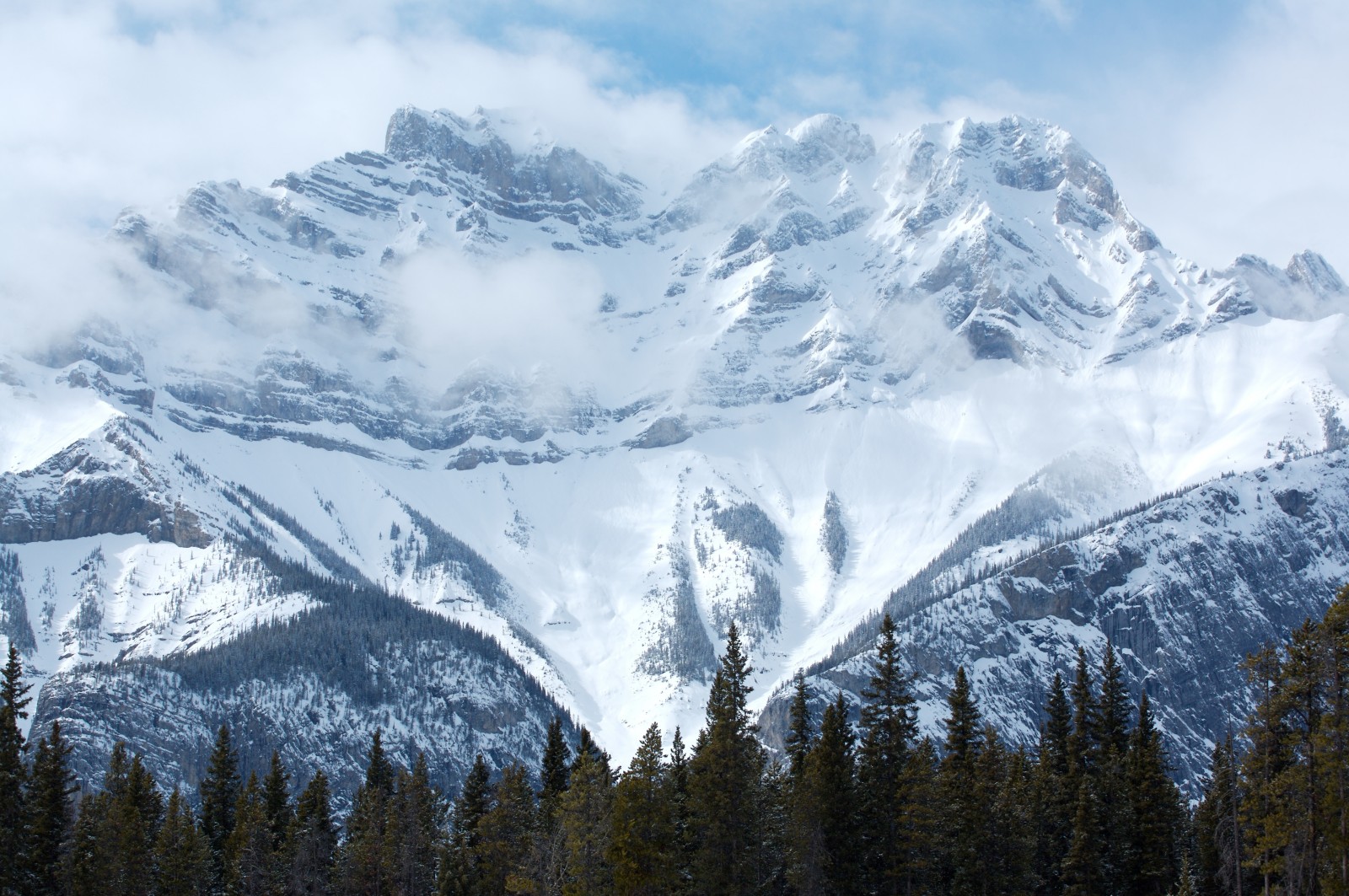 Lastly, the Johnston Canyon to Ink Pots trail offers a unique hiking experience near Cascade Mountain. This trail takes hikers through a deep canyon with a series of waterfalls and ends at the Ink Pots – seven beautifully formed cold mineral springs.
Cascade Mountain in Alberta, Canada, offers a plethora of hiking trails that cater to all skill levels. From serene loops around golf courses to challenging ascents into amphitheatres and canyons, there's something for everyone at Cascade Mountain. So whether you're a seasoned hiker looking for your next challenge or just starting out, you'll find a trail that's perfect for you.