Aiguille du Chardonnet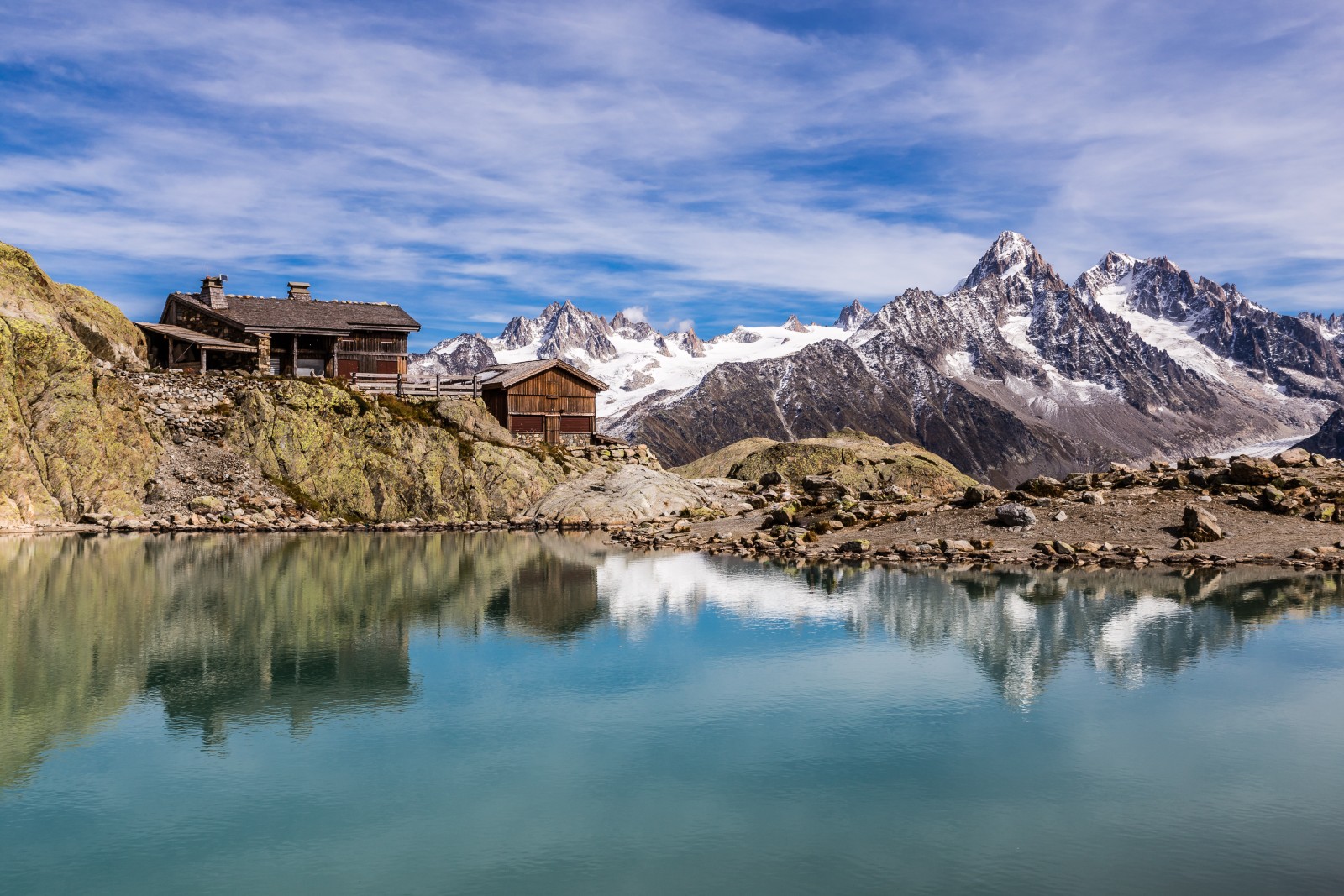 Aiguille du Chardonnet is a remarkable alpine peak located in the Mont Blanc massif of Haute-Savoie, France. Standing tall at 3,824 meters, it is considered one of the most striking peaks in this region, renowned for its sharp needle-like appearance. First conquered in 1865 by a team of British, Swiss and French mountaineers, the Aiguille du Chardonnet has since become a popular challenge for mountaineers across the globe.
The mountain is situated in the eastern part of France, in the Haute-Savoie department, which is known for its beautiful landscapes filled with alpine peaks, pristine lakes, and charming villages. The Aiguille du Chardonnet adds to the scenic beauty of this region with its splendid snow-covered peak, often shining under the sunlight. Being surrounded by glaciers, it also forms a spectacular part of the panoramic views observed from other high peaks in the Mont Blanc massif.
Climbing Aiguille du Chardonnet is a challenging endeavor that requires a high level of mountaineering skills and experience. The ascent involves navigating through crevasses and steep ice slopes. However, reaching its summit offers an unparalleled view of the surrounding mountain range and a truly rewarding experience for those who undertake the challenge.
Despite the challenges it presents, Aiguille du Chardonnet is not just for mountaineers. It's an area of interest for geologists due to its unique geological features. It's also an important location for glaciologists studying the effects of climate change on alpine glaciers. Additionally, its stunning beauty and grandeur attract nature lovers and photographers from all around the world.
Aiguille du Chardonnet in Haute-Savoie, France is not just a mountain peak. It's a natural monument that stands as a testament to the majestic beauty of the French Alps. Whether you are an experienced mountaineer looking for your next challenge, a scientist interested in alpine geology or simply an admirer of natural beauty, Aiguille du Chardonnet has something to offer to everyone.
Fast Facts
Country: France
State/Province: Auvergne-Rhône-Alpes
County/Region: Haute-Savoie
Mountain Range: Mont Blanc massif, Graian Alps
Parents: Mont Blanc Massif
Elevation: 12,546 feet / 3,824 meters
Prominence: 1,650 feet / 503 meters
Isolation: 1.11 miles / 1.79 kilometers
Nearest Higher Neighbor (NHN): Aiguille d'Argentière
Flora and Fauna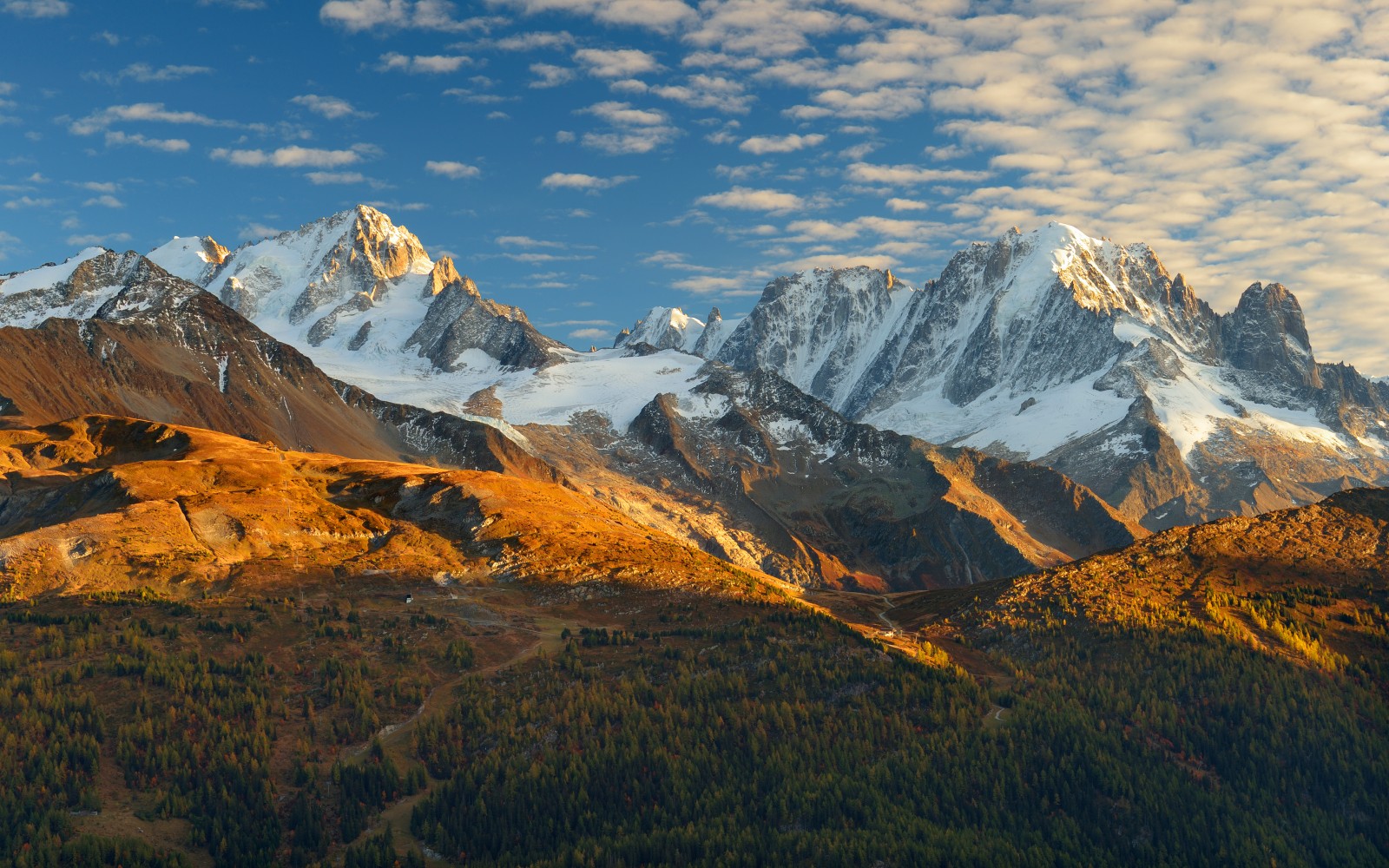 The Aiguille du Chardonnet, a majestic peak located in the Haute-Savoie region of the French Alps, is not only renowned for its breathtaking views and challenging mountaineering routes but also for its rich biodiversity. The unique combination of high altitude, diverse topography, and distinct climate has resulted in a fascinating array of flora and fauna that have adapted to the harsh conditions.
The flora of Aiguille du Chardonnet is a testament to nature's resilience. Despite the high altitude and often harsh weather conditions, a variety of plant species thrive here. These plants have adapted to survive in the rocky terrain and cold temperatures. Among the most common are alpine species such as Edelweiss, Alpine Aster, and Glacier Buttercup. These hardy plants cling to the rocky soil, their bright flowers adding a splash of color to the stark mountain landscape.
The fauna at Aiguille du Chardonnet is equally impressive. The region is home to a variety of fauna that have adapted to the harsh mountainous environment. Marmots, chamois, and ibex are frequently seen in the lower slopes while Golden Eagles and Bearded Vultures soar above. The mountain hare and the ptarmigan, both superbly adapted to life at high altitude, can often be spotted camouflaged against the snow-covered landscape in winter.
The Aiguille du Chardonnet in Haute-Savoie is much more than a spectacular mountain peak; it is a thriving ecosystem with a remarkable variety of flora and fauna. This biodiversity highlights nature's ability to adapt and thrive in even the most challenging environments. Conservation efforts are essential to preserve this unique ecology for future generations to appreciate and study.
Trails
The Aiguille du Chardonnet, located in the Haute-Savoie region of France, is a stunning mountain that attracts numerous visitors each year. For those who love the outdoors and are keen on hiking, this area offers some of the best trails you can find. The diversity of the routes combined with the breathtaking views make these trails a paradise for hiking enthusiasts.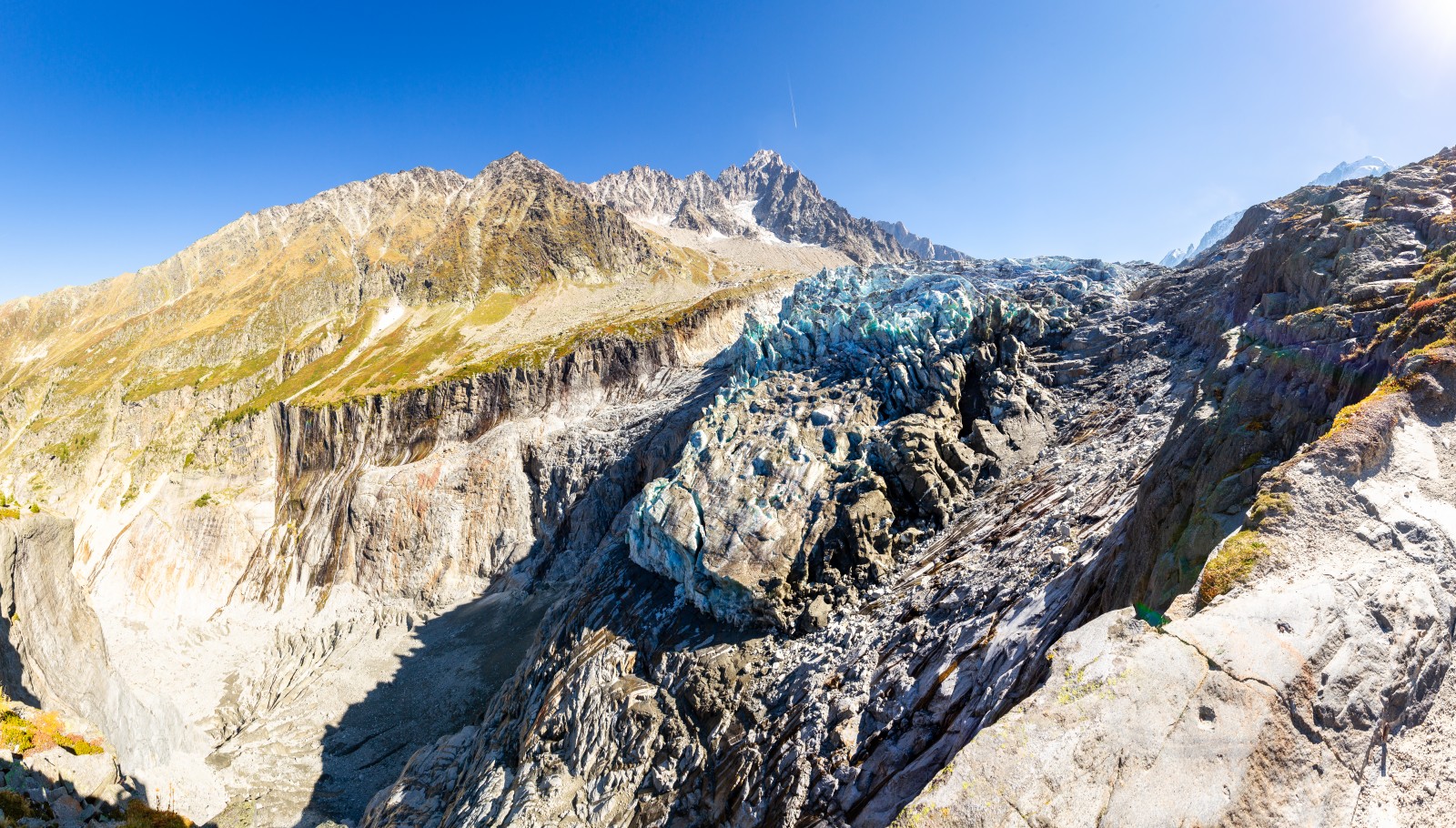 One of the most popular trails near the Aiguille du Chardonnet is the Tour du Mont Blanc. This trail passes through the Haute-Savoie region, offering magnificent views of the Aiguille du Chardonnet and the surrounding landscape. The trail is well marked and can be completed in several stages, making it suitable for both experienced hikers and those who are new to this activity.
Another recommended trail is the Sentier du Chamonix, a scenic route that provides panoramic views of the Aiguille du Chardonnet. This trail takes you through lush green forests and across beautiful mountain streams, offering a diverse range of landscapes to enjoy.
For those who prefer less challenging trails, the Vallorcine Valley offers several easy-to-navigate paths that are ideal for family outings. These trails are well maintained and offer stunning views of the Aiguille du Chardonnet.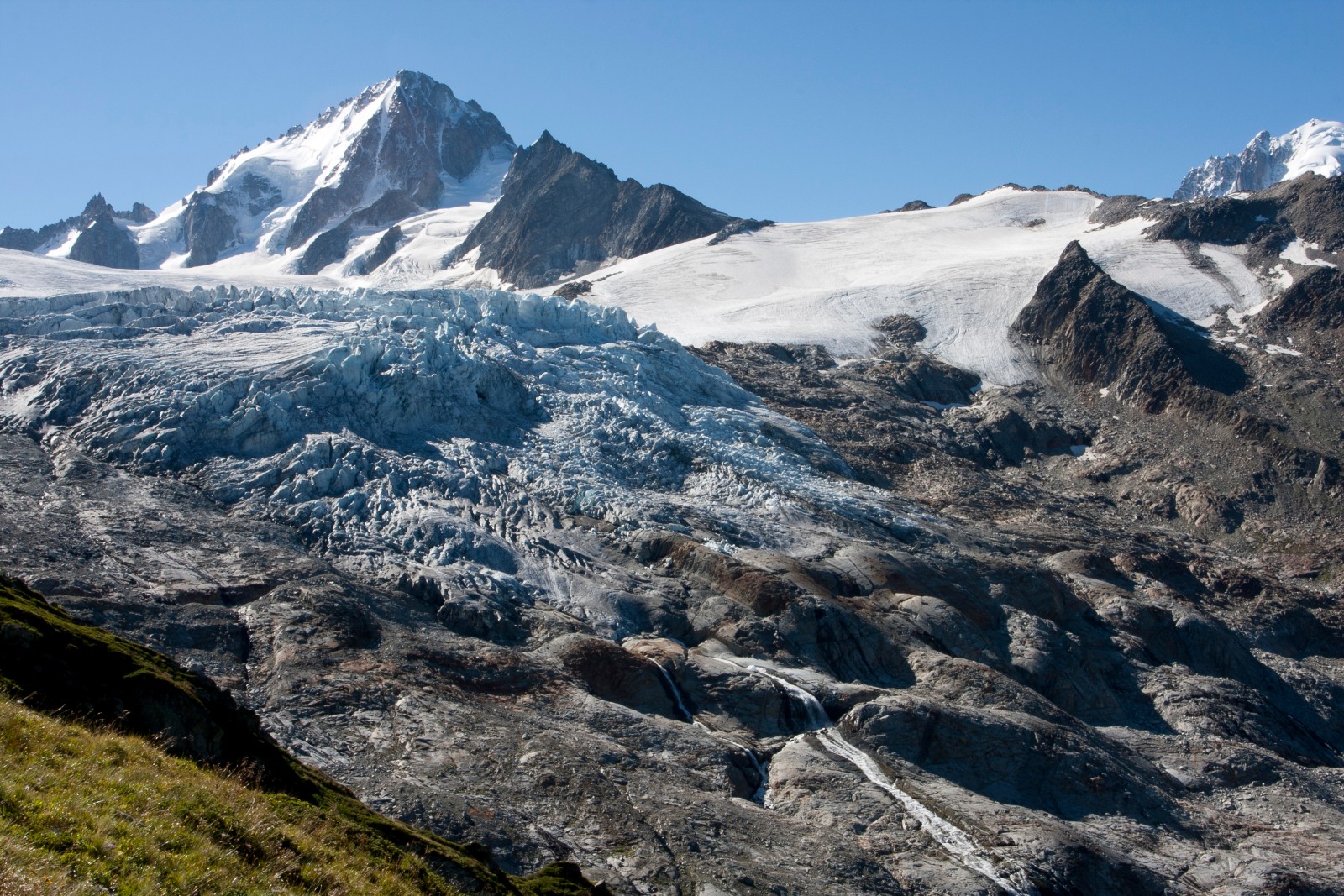 In addition to these trails, there are numerous mountain roads near the Aiguille du Chardonnet that provide opportunities for adventurous driving or cycling. These roads traverse through the heart of Haute-Savoie, giving you a chance to explore the region's picturesque villages and serene landscapes.
Whether you are an avid hiker or a leisurely stroller, whether you prefer your journey on foot or by bike, the trails and roads near the Aiguille du Chardonnet in Haute-Savoie cater to all preferences and skill levels. They offer an unforgettable experience of exploring one of France's most beautiful alpine regions.