Mont Dolent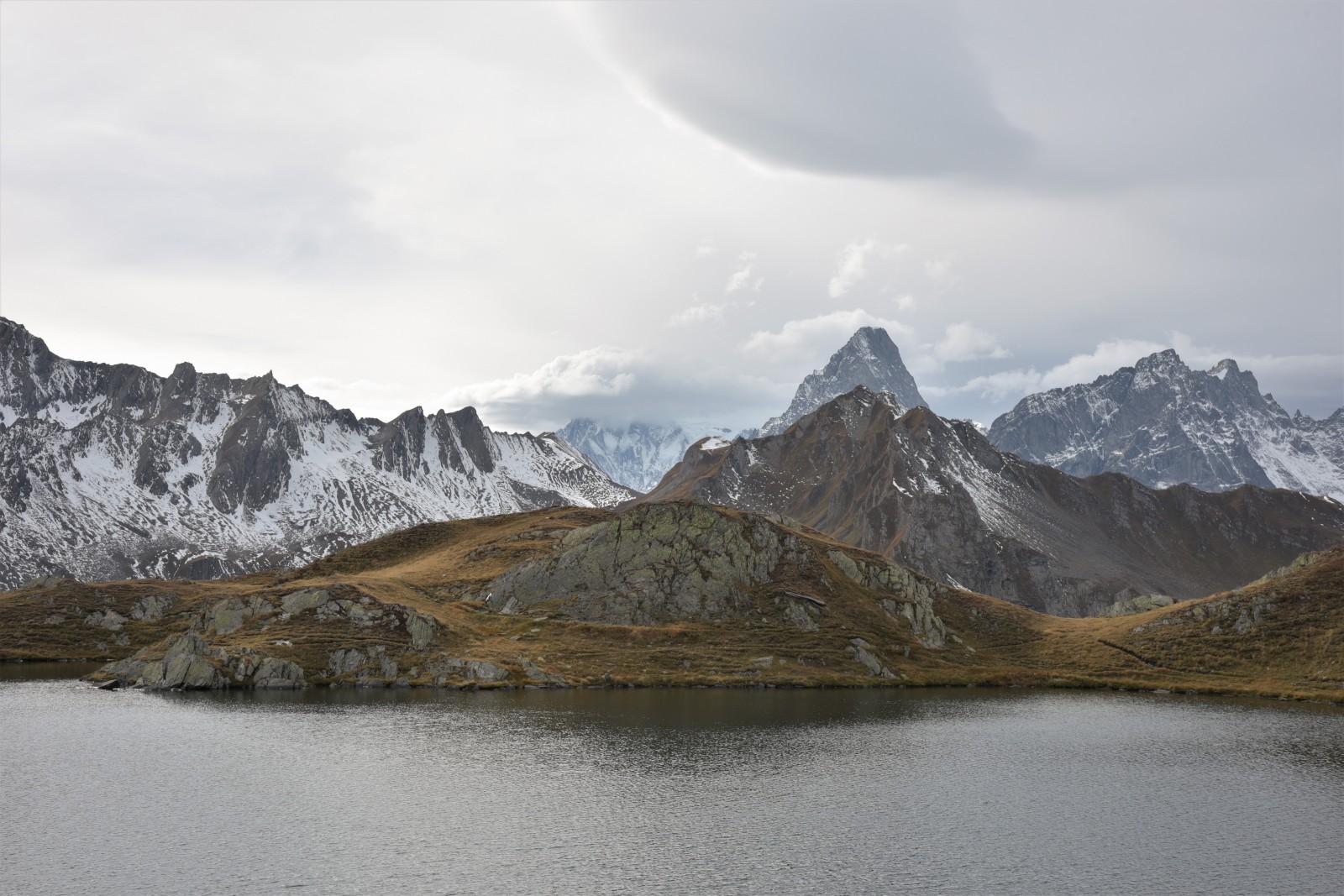 Mont Dolent, an impressive natural monument, stands tall in the Mont Blanc massif, which is located in the vast range of the Graian Alps. This majestic mountain serves as an intersection for three borders – Italy, France, and Switzerland. With a towering height of 3,823 meters, Mont Dolent is renowned for its distinct pyramid shape and offers a unique spectacle of natural beauty and grandeur.
The Mont Blanc massif, where Mont Dolent is located, is a mountain range in the Graian Alps, spanning across the borders of Italy, France, and Switzerland. The massif is home to some of the highest summits in the Alps and boasts a diverse range of flora and fauna. The landscape is characterized by snow-capped peaks, steep ridges, and expansive glaciers that provide a stunning backdrop to the towering presence of Mont Dolent.
Mont Dolent itself has a significant role in mountaineering history. Its first successful ascent was made in 1864 by A. Reilly, Edward Whymper, Michel Croz, H. Charlet, and M. Payot. Today, it remains a challenging yet popular destination for mountaineers due to its steep slopes and perilous icefalls. The mountain's north-east side offers the most straightforward route to its summit; however, it requires technical skill and acclimatization to altitude.
Moreover, Mont Dolent is not just about its physical attributes or mountaineering challenges; it also represents a fascinating geographical anomaly. The fact that it marks the tripoint between Switzerland, Italy, and France makes it unique among other peaks in the Graian Alps.
Mont Dolent is not merely a geographical feature; it embodies the spirit of the Mont Blanc massif within the Graian Alps. It provides a unique blend of natural beauty, mountaineering challenge, and geographical significance that continually draws adventurers from around the globe.
Fast Facts
Country: Italy, Switzerland, France
State/Province: Valle d'Aosta, Valais, Auvergne-Rhône-Alpes
County/Region: Aosta, Entremont, Haute-Savoie
Mountain Range: Mont Blanc massif, Graian Alps
Parents: Aiguille Verte, Graian Alps
Elevation: 12,543 feet / 3,823 meters
Prominence: 1,080 feet / 330 meters
Isolation: 1.10 miles / 1.77 kilometers
Nearest Higher Neighbor (NHN): Aiguille de Triolet
First Ascent: July 9, 1864, by A. Reilly, Edward Whymper, Michel Croz, H. Charlet, and M. Payot.
Flora and Fauna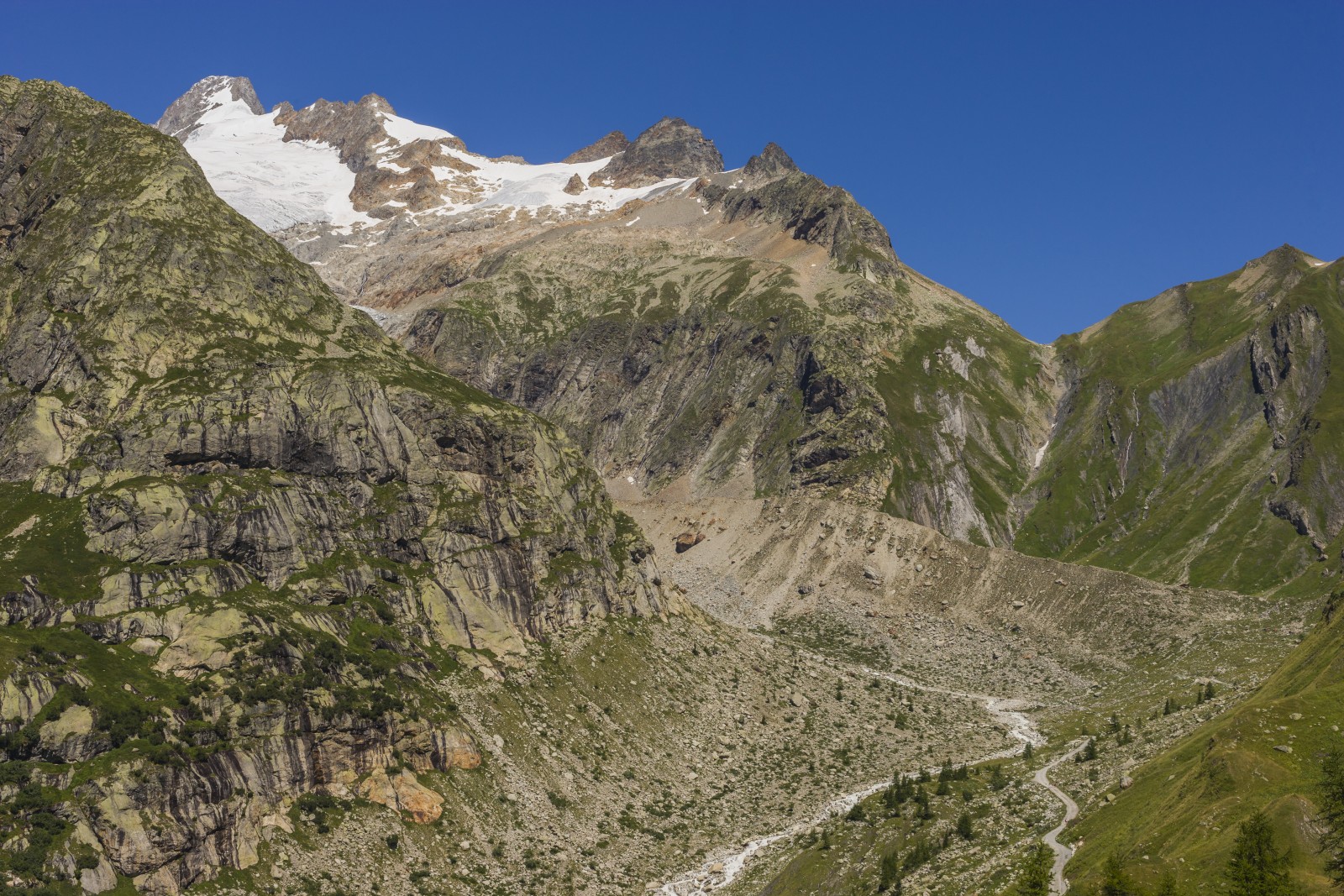 Mont Dolent, an iconic mountain situated at the intersection of Switzerland, Italy, and France, is much more than just a geographical marvel. As part of the Mont Blanc massif, it plays host to a rich diversity of flora and fauna that contribute to its unique ecosystem. The flora and fauna of Mont Dolent are as captivating as its breathtaking landscapes, offering an unforgettable experience for nature enthusiasts and researchers alike.
The flora of Mont Dolent is characterized by a rich variety of alpine plants that have adapted to survive in the harsh weather conditions of the Mont Blanc massif. These include different species of saxifrages, gentians, and edelweiss – a rare and protected plant that is synonymous with alpine flora. In summer, the mountain slopes come alive with vibrant colours, as these flowers bloom in all their glory.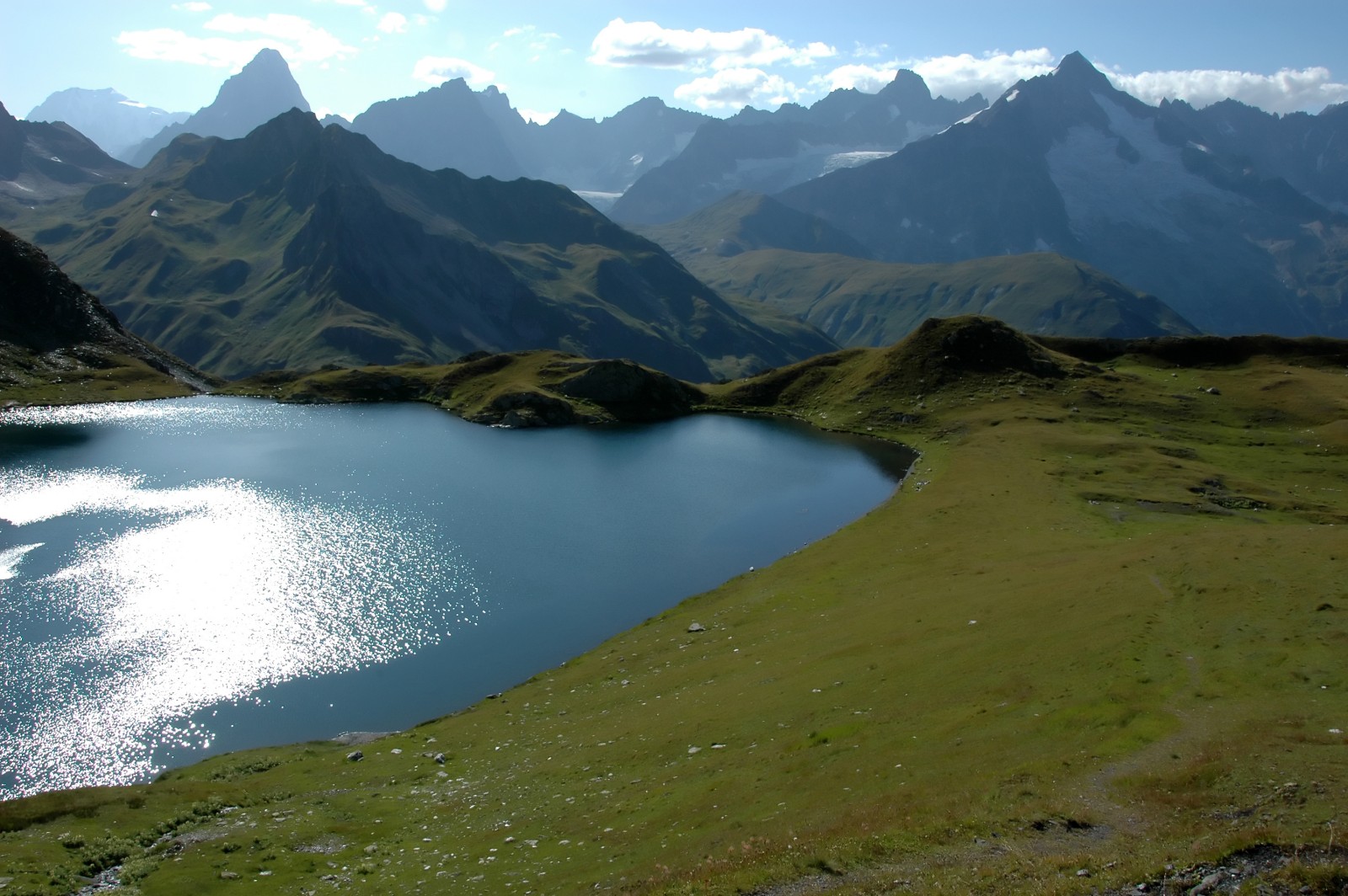 In addition to its exquisite flora, Mont Dolent also boasts a diverse range of fauna. This includes various species of mammals such as chamois, ibex, marmots, and snow voles that have made the mountain slopes their home. Bird watchers will not be disappointed either, with golden eagles, bearded vultures, and rock ptarmigans frequently spotted soaring above the peaks. The Mont Blanc massif is also known for its population of Alpine Salamanders and various types of insects, contributing to the biodiversity of the region.
The flora and fauna of Mont Dolent are not only integral to the ecological balance of the Mont Blanc massif but also add to its aesthetic appeal. They are testament to nature's resilience, thriving despite the challenging mountainous environment. As such, they warrant conservation efforts to preserve this unique ecosystem for future generations. For those who venture to explore Mont Dolent, they offer a fascinating glimpse into the diversity and beauty of alpine wildlife.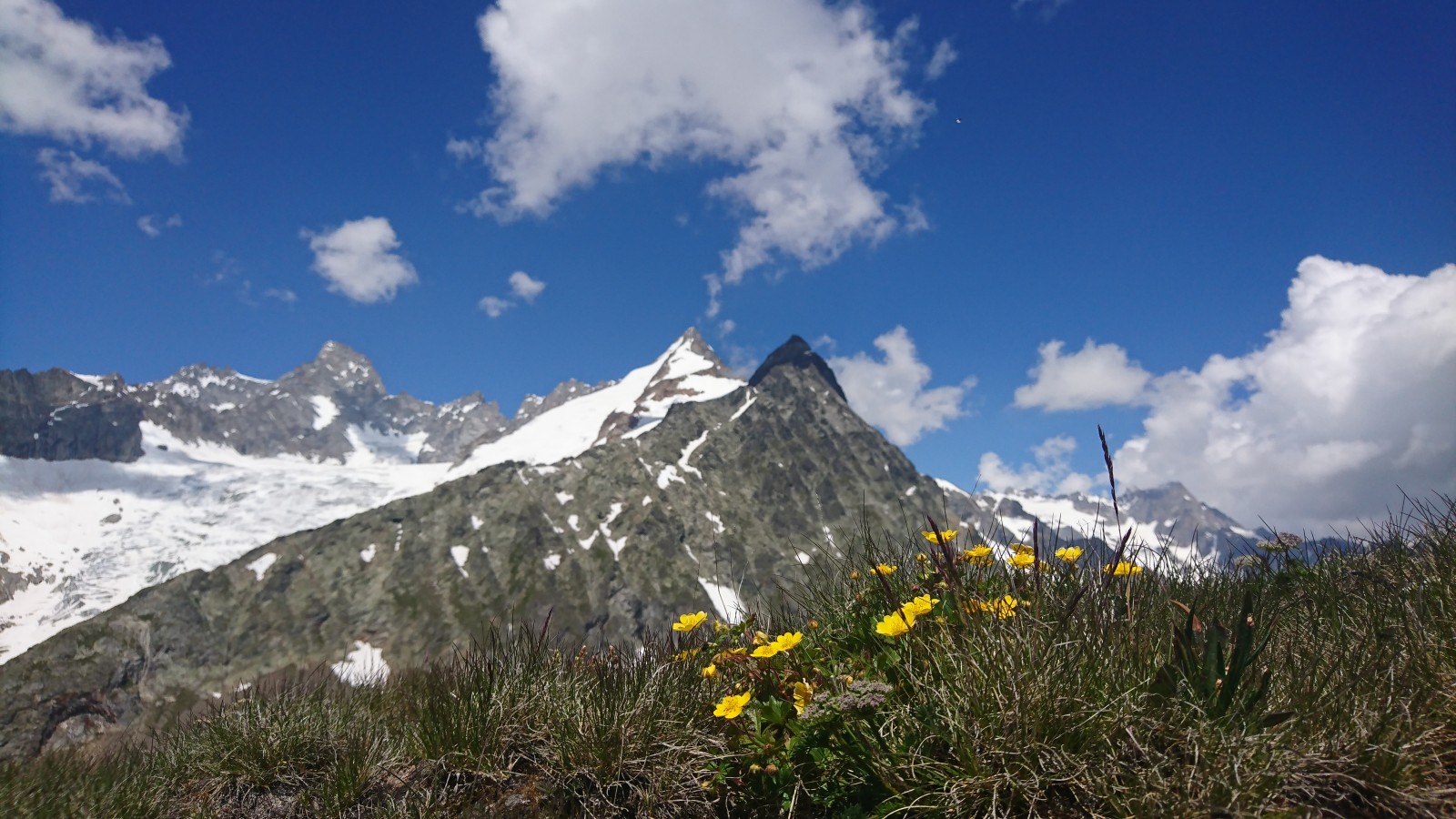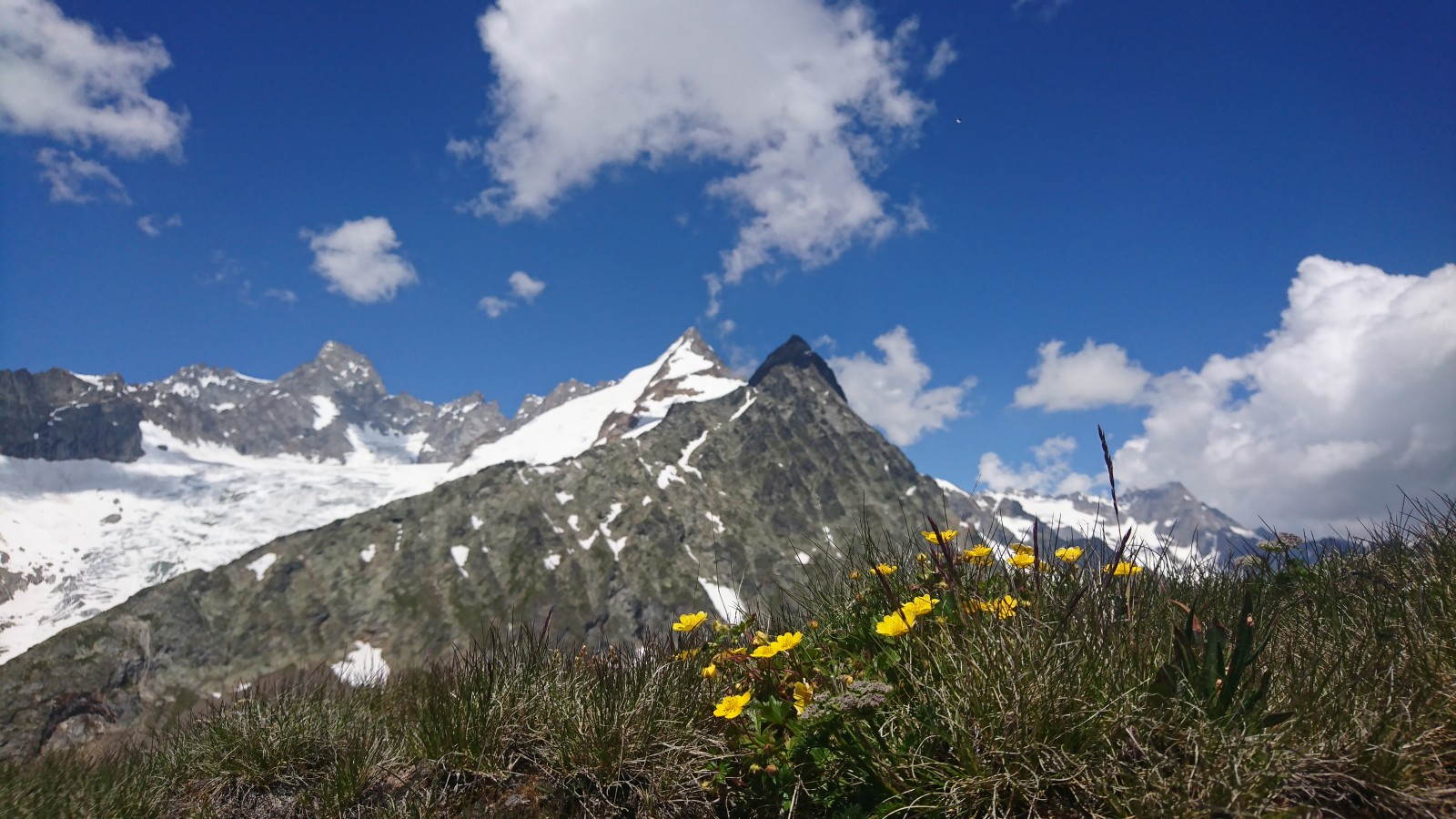 Trails
Mont Dolent, an alpine peak on the border of Switzerland, Italy, and France, offers some of the most exquisite trails in the Mont Blanc massif. These trails provide an unrivalled opportunity for hikers and climbers to experience the breathtaking beauty of the Alps. The routes around Mont Dolent are known for their diverse appeal, catering to both experienced mountaineers and casual hikers seeking a leisurely stroll amidst nature's splendour.
One of the most popular trails near Mont Dolent is the Tour du Mont Blanc. This trail circumnavigates the Mont Blanc massif, offering an immersive experience of the region's diverse landscape and ecosystems. The route passes through verdant valleys, alpine meadows, rugged peaks, and glaciers, providing panoramic views of some of the highest peaks in the Alps.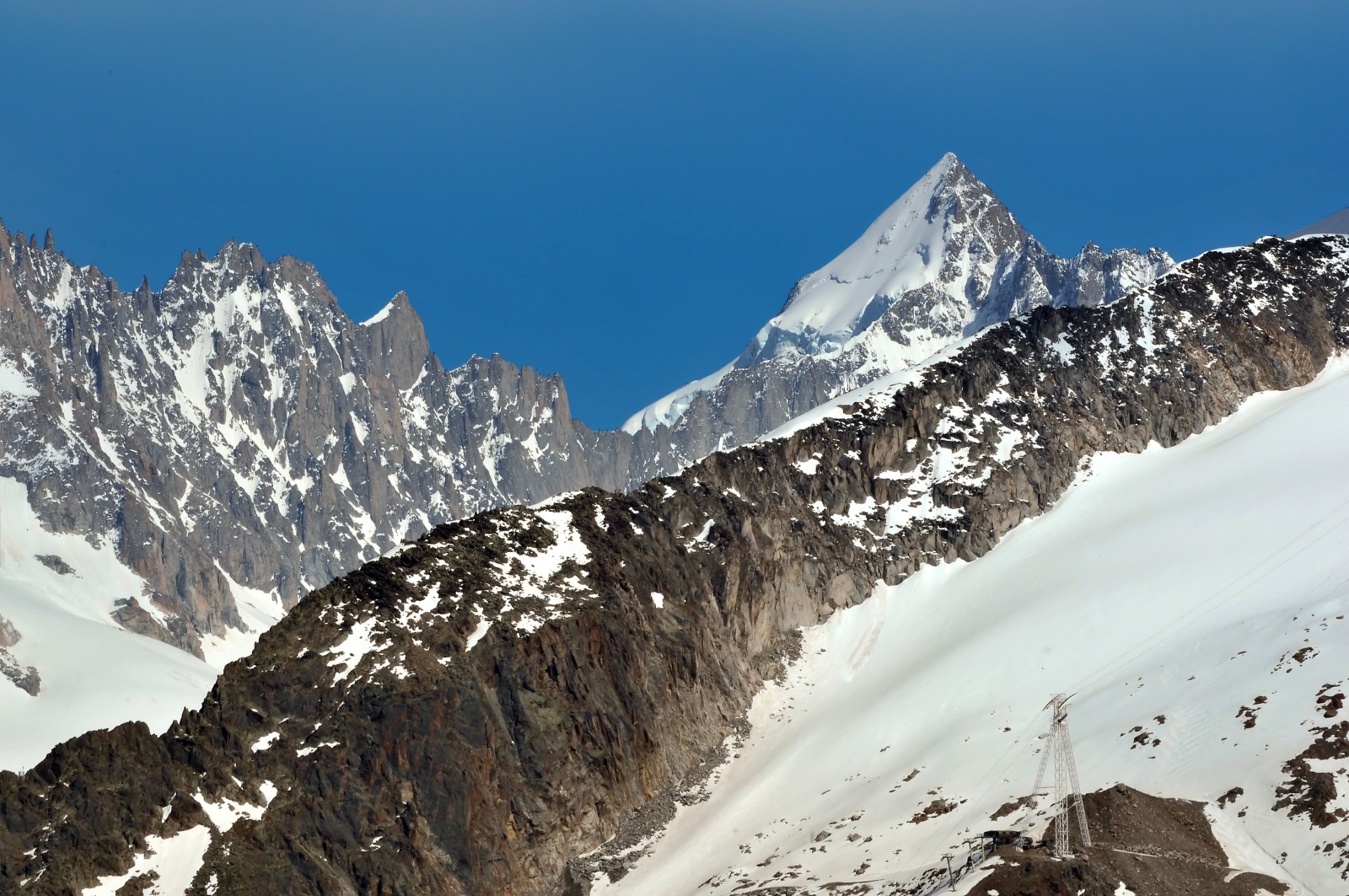 Another remarkable trail is the Haute Route, which connects Chamonix in France to Zermatt in Switzerland. This high-altitude trail is one of the most challenging yet rewarding routes near Mont Dolent. It traverses through some of the most spectacular terrain in the Alps, offering stunning views of Mont Dolent and the surrounding peaks of the Mont Blanc massif.
The Val Ferret circuit is another excellent choice for hikers seeking less challenging trails near Mont Dolent. This route provides splendid views of the Grandes Jorasses and the Aiguille Verte, two of the most prominent peaks in the Mont Blanc massif.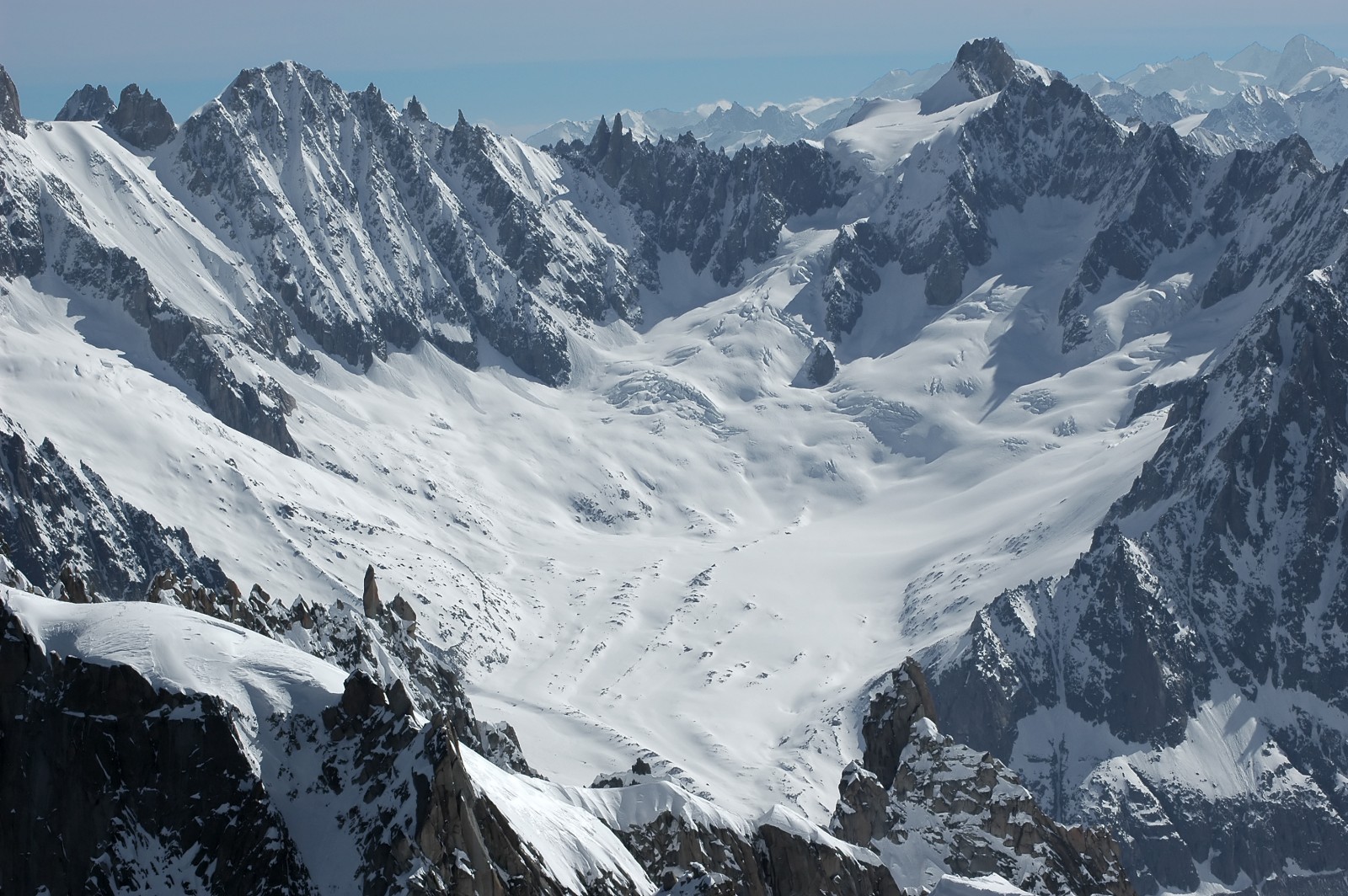 Whether you are an experienced mountaineer seeking a challenging climb or a nature enthusiast looking for serene trails amidst stunning landscapes, Mont Dolent and its surrounding areas in the Mont Blanc massif offer a plethora of options. These routes not only provide a unique hiking experience but also offer an unparalleled opportunity to witness some of the most breathtaking vistas in the Alps.