Antelao (Nantelòu)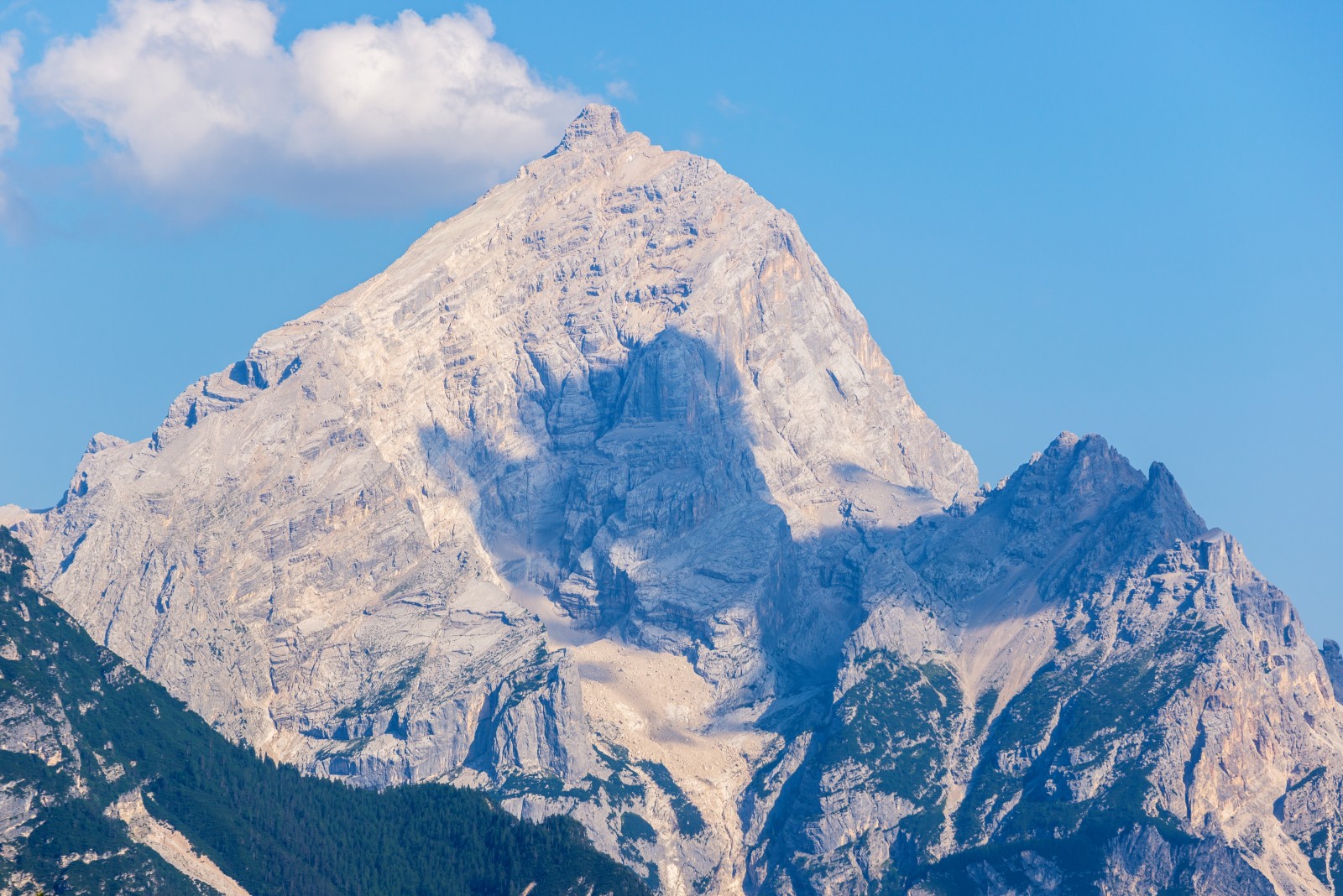 Antelao, located in Italy, is an iconic mountain that adds to the country's rich topography. It is the second highest peak in the Dolomites, a mountain range in northeastern Italy renowned for its distinctive pale color and unique formations. Antelao, often referred to as the "King of the Dolomites," stands majestically over the eastern part of this mountain range and is a popular destination for mountaineers and tourists from around the world.
Situated in the Veneto region, specifically in the province of Belluno, Antelao's peak reaches an impressive 3,264 meters (10,706 feet) above sea level. From its summit, one can enjoy panoramic views of the surrounding landscape that includes rolling hills, lush valleys, and other towering peaks of the Dolomites. The mountain's steep rocky slopes, interspersed with snow and ice, present a formidable challenge even to seasoned climbers.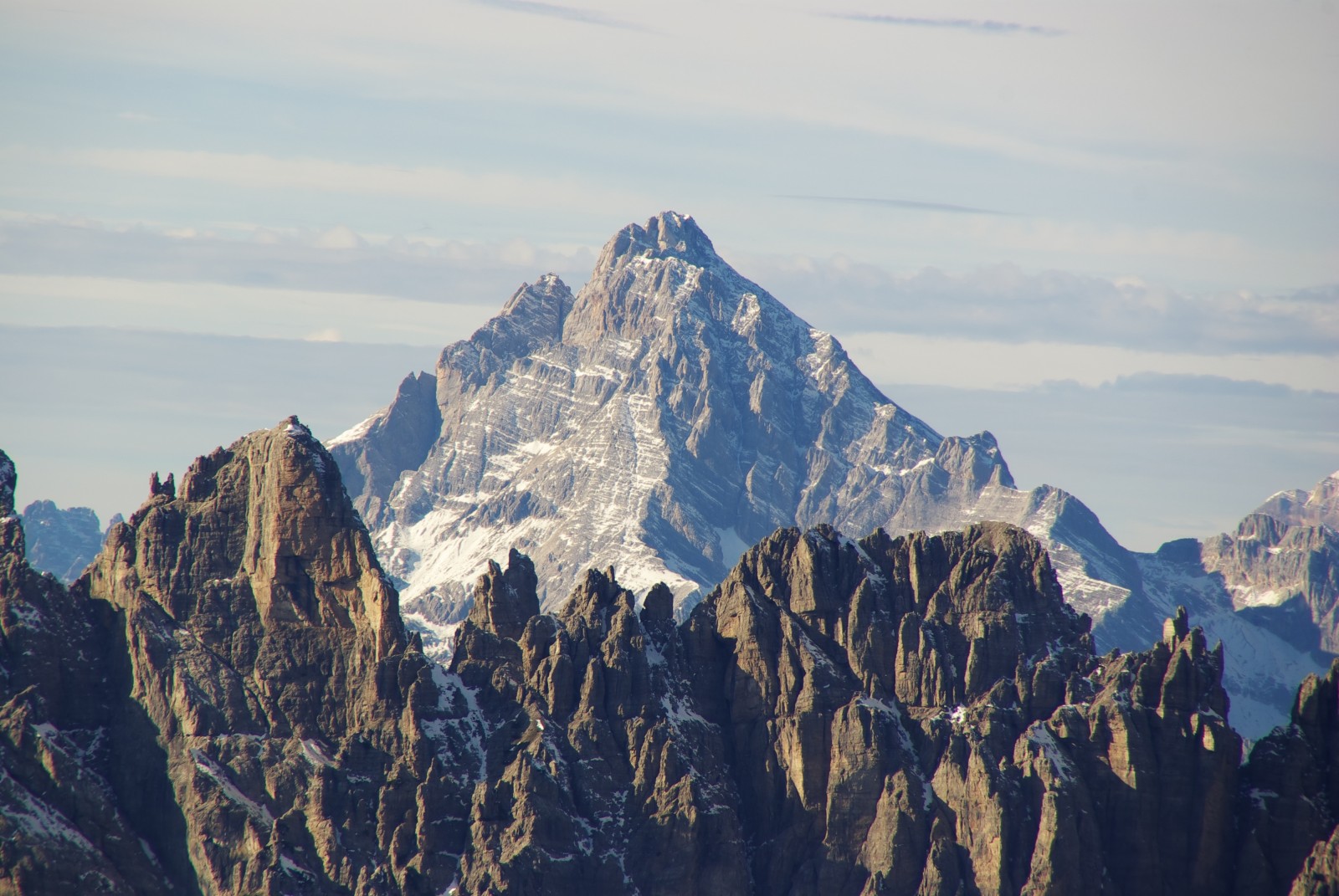 However, Antelao isn't just a playground for thrill-seekers and adventure tourists. It also plays a significant role in local culture and history. As a part of the Dolomites, it contributes to the area's status as a UNESCO World Heritage Site. The Dolomites are celebrated for their stunning natural beauty as well as their geological significance. This majestic mountain range represents an important record of Earth's history, revealing insights about the evolution of ancient ecosystems and climates.
Antelao serves as a symbol of Italy's natural beauty and geological diversity. Whether you are an intrepid mountaineer seeking your next challenge or a nature lover looking to bask in the glory of the Dolomites' sublime landscapes, Antelao in Veneto's Belluno province is a destination that promises a memorable experience.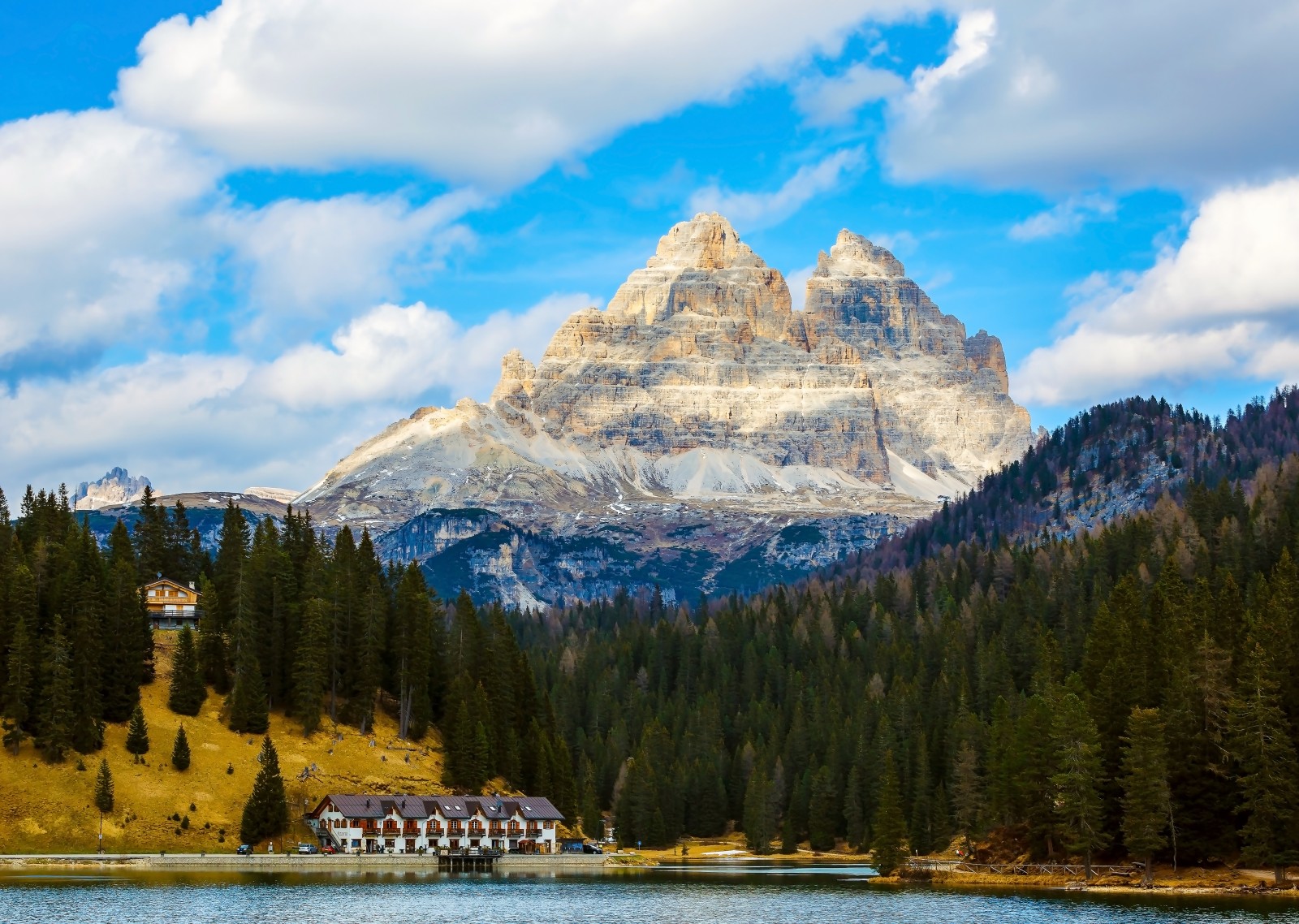 Fast Facts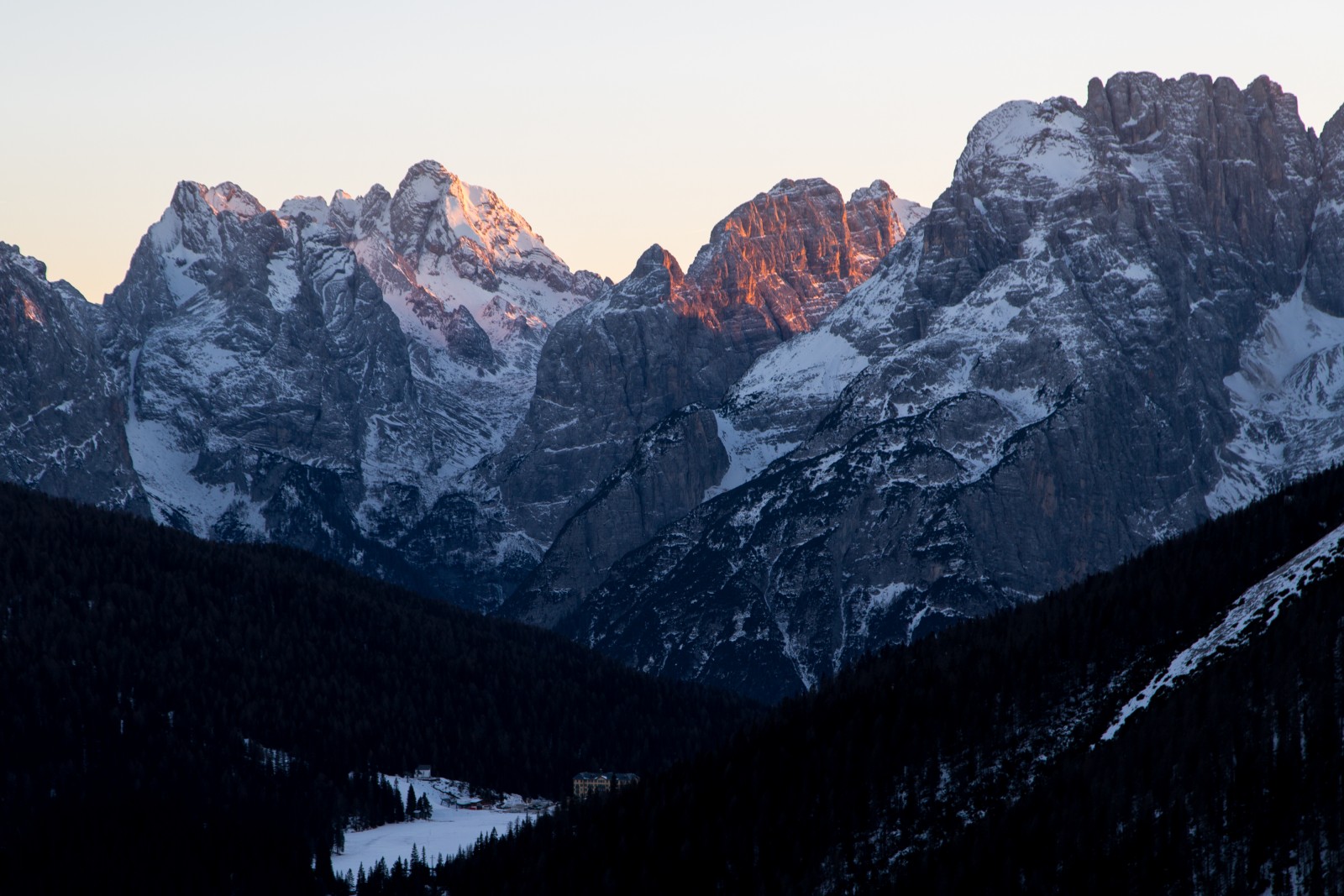 Country: Italy
State/Province: Veneto
County/Region: Belluno
Mountain Range: Dolomites
Parents: Dolomites
Elevation: 10,705 feet / 3,263 meters
Prominence: 5,689 feet / 1,734 meters
Isolation: 19.4 miles / 31.3 kilometers
Nearest Higher Neighbor (NHN): Marmolada
First Ascent: it is thought to be either September 18, 1863, by Paul Grohmann, F. Lacedelli, A. Lacedelli, and Matteo Ossi; or possibly 1860 by Matteo Ossi.
Fun Fact: Antelao is the second highest peak in the Dolomites, and the highest of the eastern Dolomites.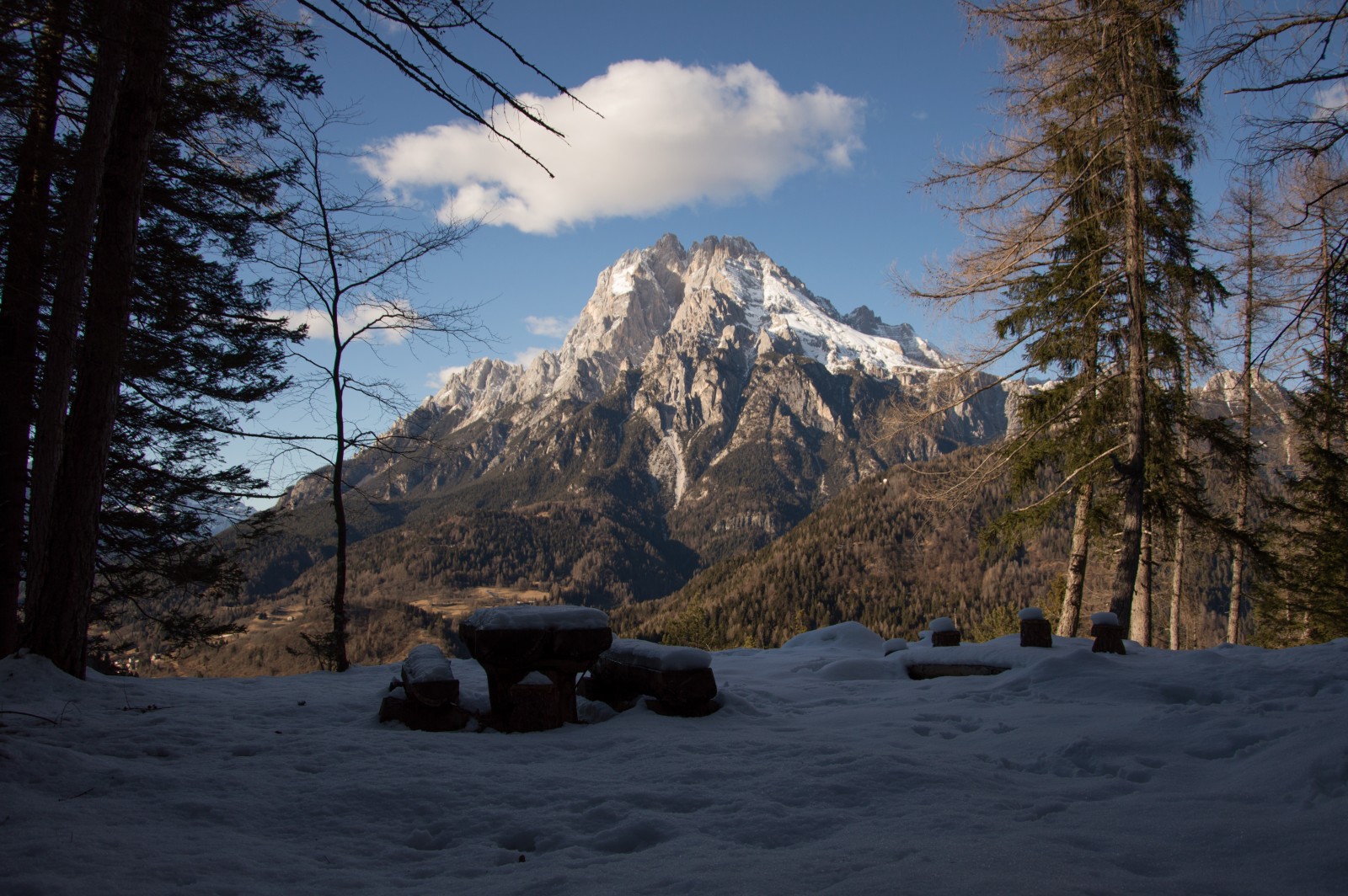 Flora and Fauna
The Antelao, located in the Belluno province of Veneto, Italy, is the second highest mountain of the Dolomites, standing tall and proud with a rich diversity of flora and fauna. It is a natural paradise that offers a unique ecosystem, teeming with various species of plants and animals that contribute to its vibrant biodiversity.
In terms of flora, Antelao is home to an array of plant species, both endemic and rare. The lower slopes of Antelao are dotted with dense forests of Norway Spruce and European Larch. As you ascend, these give way to Dwarf Mountain Pine and Alpine Rose thickets. Higher up, near the snow line, one can find patches of cushion plants like Saxifraga and Silene acaulis. These plant communities not only add to the visual appeal of Antelao but also play a crucial role in preserving the ecological balance of this region.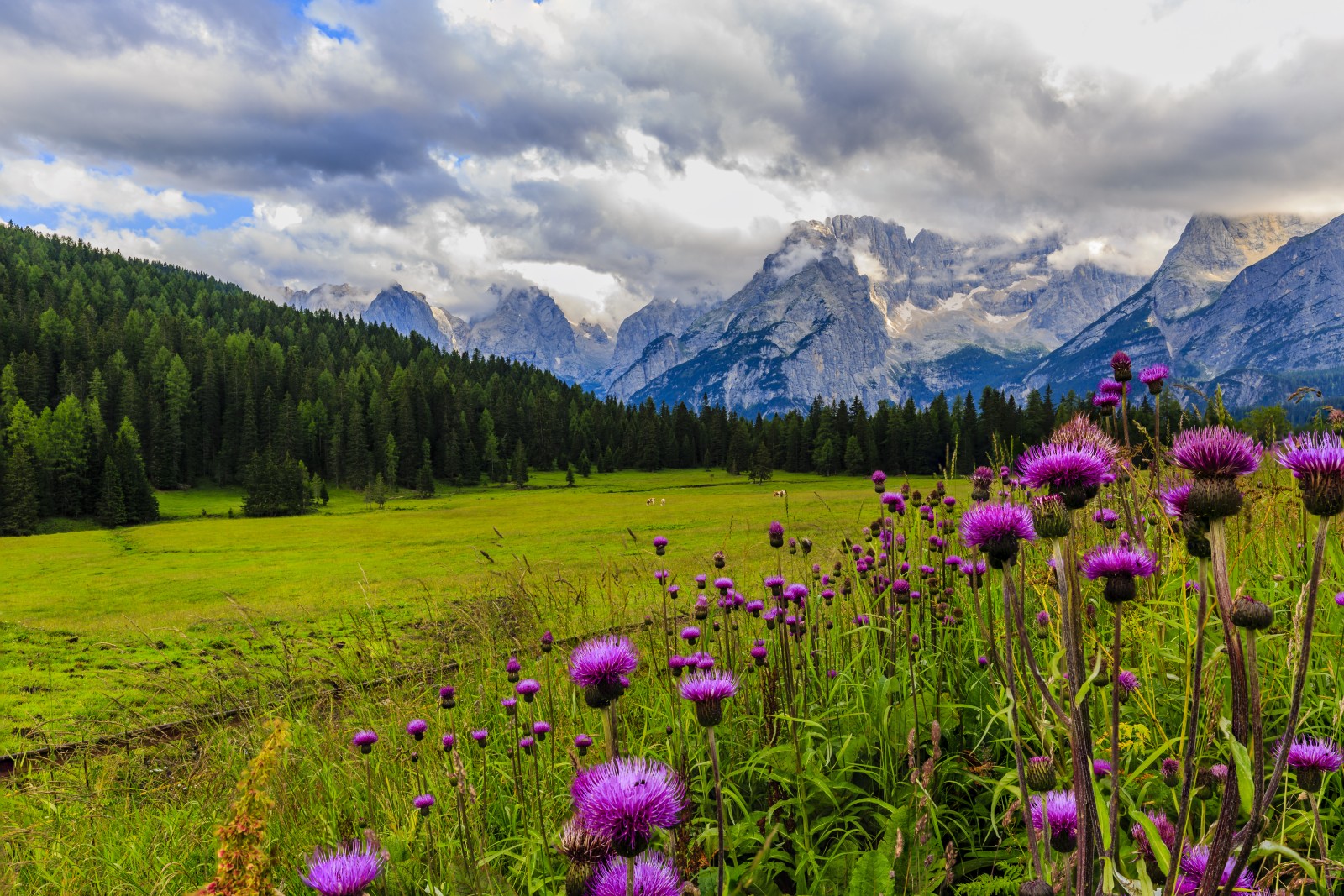 The fauna of Antelao is equally impressive and varied. The area is inhabited by numerous species of mammals, birds, and insects. The most commonly spotted mammals include the Alpine Ibex, Chamois, Red Deer, and Roe Deer. The birdlife is rich with species such as the Golden Eagle, Black Grouse, and Alpine Accentor frequently seen soaring in the skies or nestled among the rocks. The area is also known for its population of Brown Bear and Grey Wolves, although these are more elusive and less frequently sighted.
Antelao's flora and fauna represent a rich tapestry of life in the Dolomites. This biodiversity makes it an important area for conservation efforts in Italy's Veneto region. The stunning variety of life in Antelao is a testament to nature's resilience and adaptability in the face of harsh mountainous conditions. It is indeed a natural treasure that needs to be preserved for future generations to appreciate and learn from.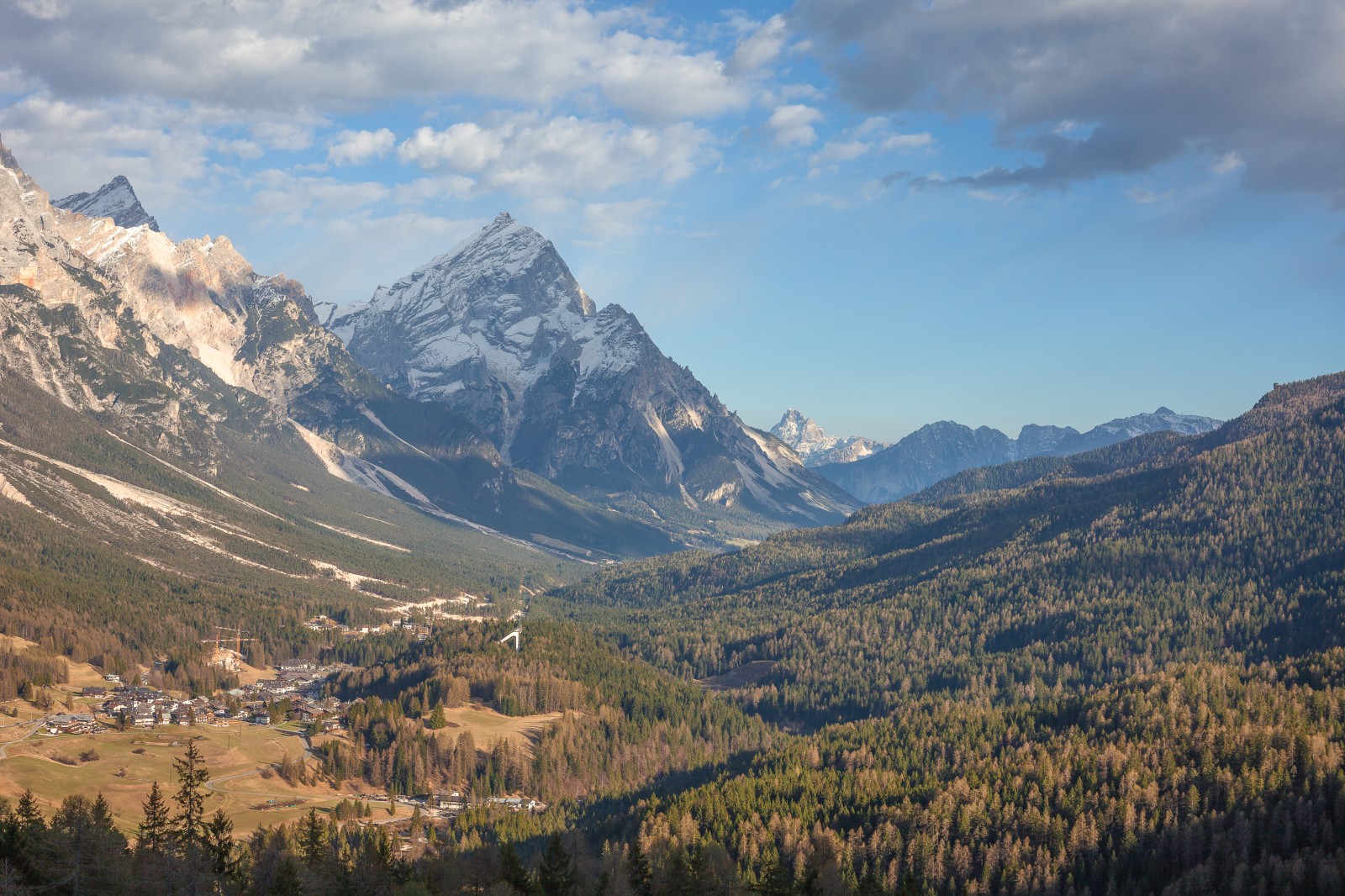 Trails
Nestled in the heart of Italy's scenic Veneto region, the majestic mountain Antelao, also known as the "King of the Dolomites," serves as a haven for outdoor enthusiasts with its myriad of spectacular trails. The Dolomites, a UNESCO World Heritage site, are a remarkable blend of natural beauty, biodiversity and cultural richness. The trails near Antelao, in the province of Belluno, offer unparalleled opportunities for hiking, mountaineering and nature photography.
One of the most popular trails near Antelao is the Alta Via 1 trail. This long-distance trek spans over 150 kilometers and offers breathtaking panoramas of the Dolomite peaks. The trail is renowned for its variety and the striking contrast between the rugged mountain terrain and the lush green valleys dotted with traditional Italian villages.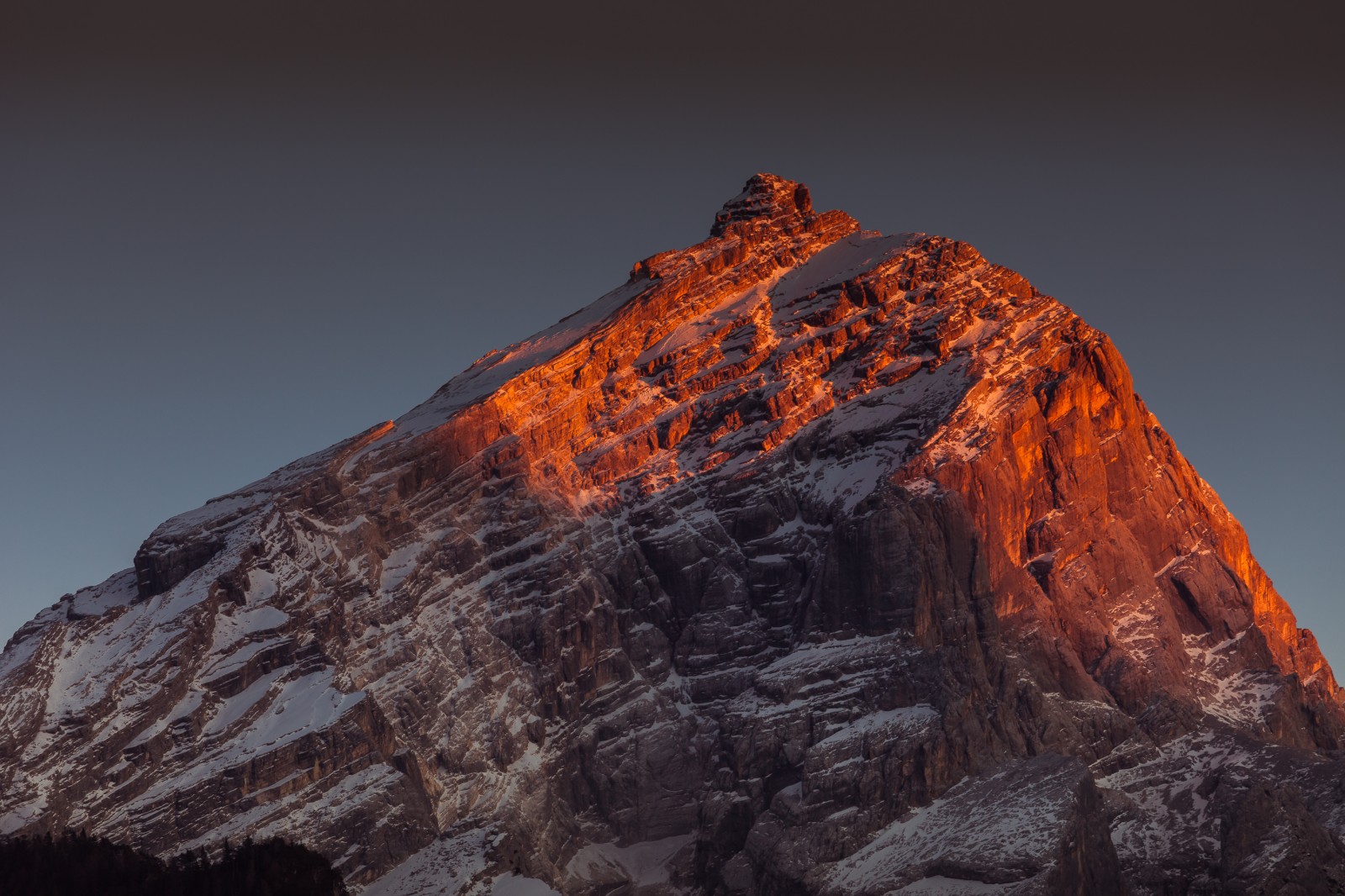 Another noteworthy trail is the Duranno Trail. This challenging trail invites experienced hikers to conquer its steep ascents and descents while enjoying the serene beauty of the Dolomites. The trail meanders through dense forests, across vast meadows and along narrow ridges, offering a genuine wilderness experience.
The Sorapis Circuit is yet another gem among the trails near Antelao. This circular route is particularly famous among photographers for its stunning views of the turquoise Lake Sorapis against the backdrop of towering Dolomite peaks.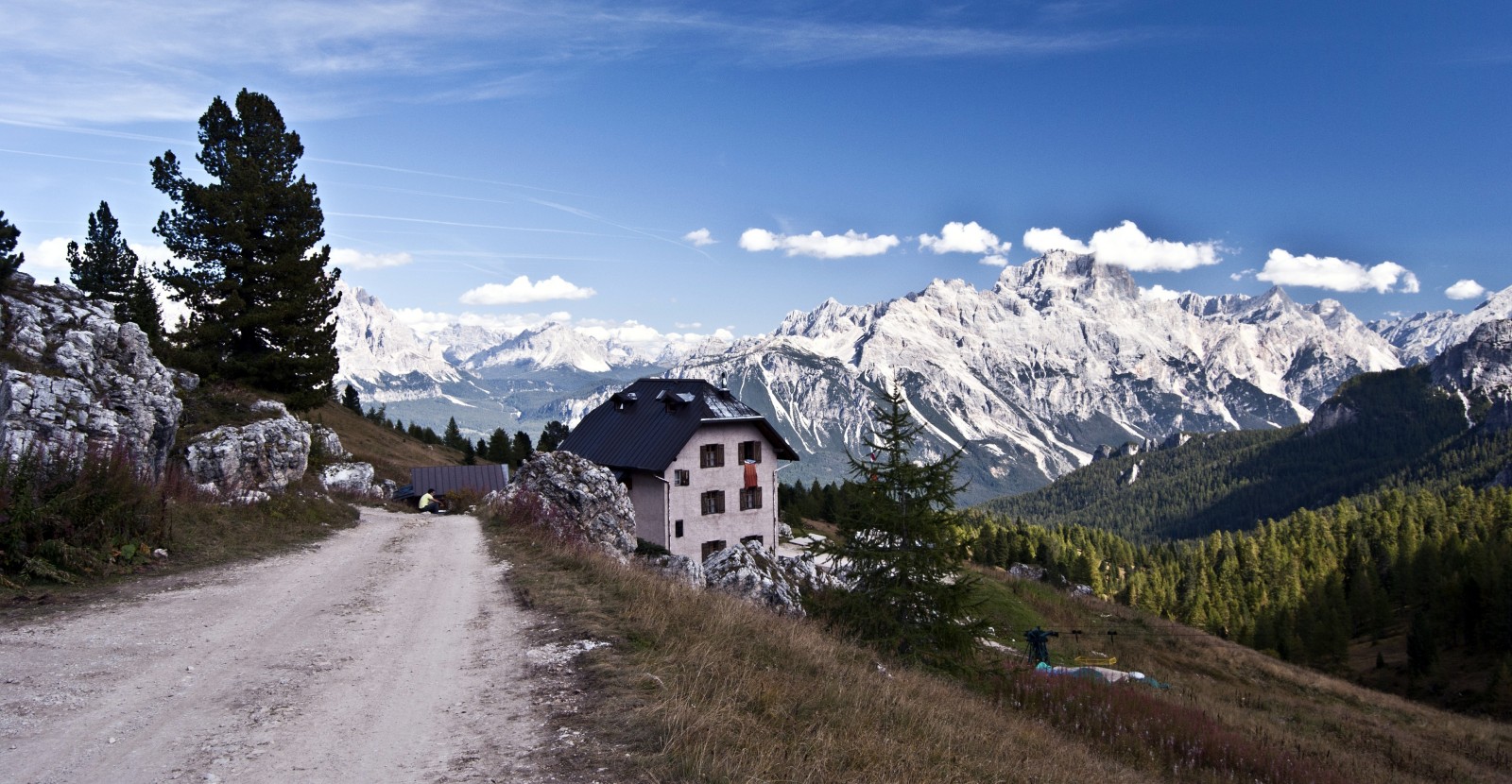 These trails near Antelao, each with its unique charm and challenges, provide hikers with an immersive experience of Italy's Veneto region. Hiking these trails is not just about exercise or reaching a summit; it's about immersing oneself in nature's grandeur, absorbing the rich cultural heritage of Belluno, and experiencing the sublime beauty of Italy's Dolomites. Whether you're an avid adventurer or a casual walker, the trails near Antelao are sure to leave you with unforgettable memories.