Marmolada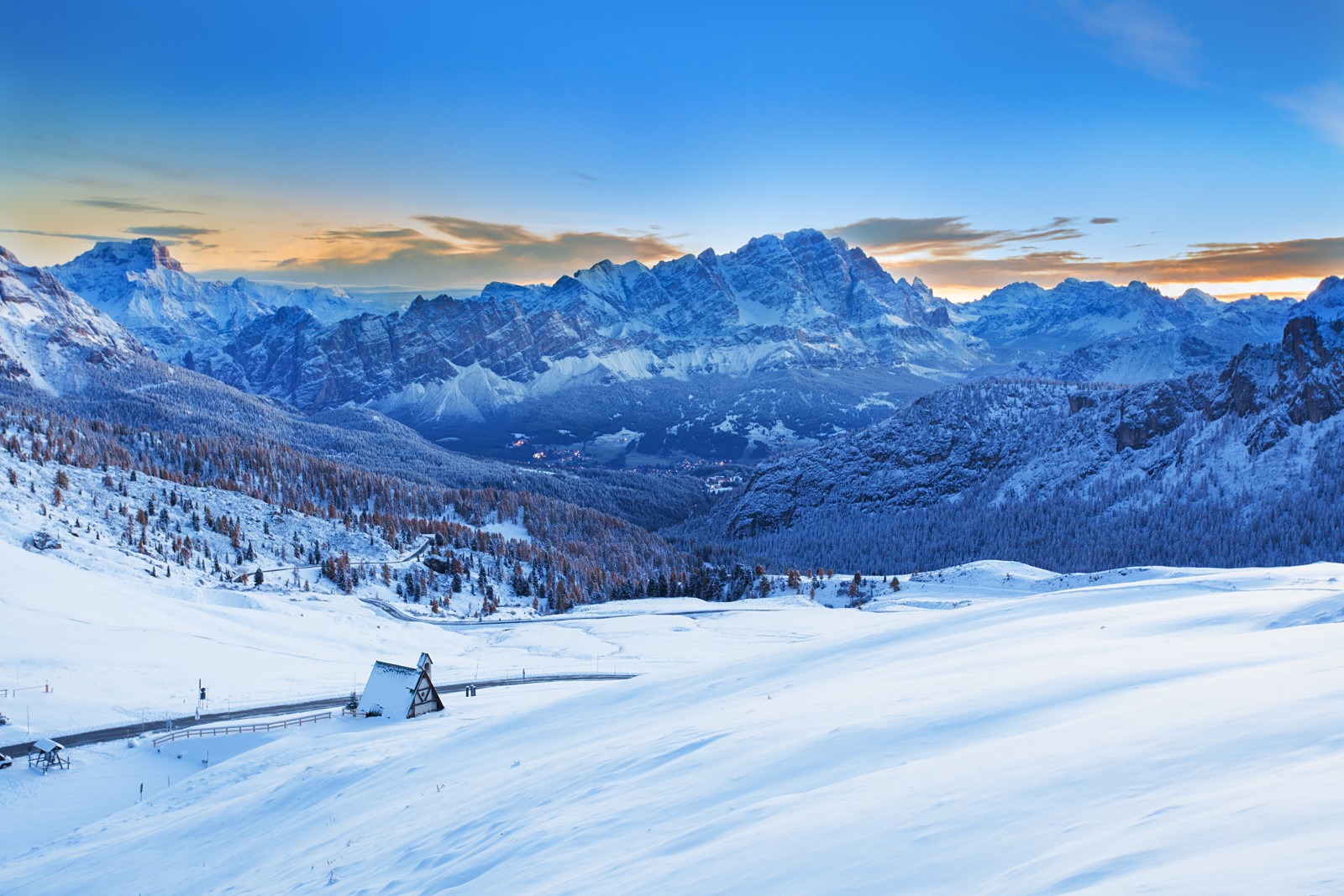 Marmolada, fondly known as the "Queen of the Dolomites," is an iconic mountain range located in the northeastern part of Italy, in the province of Bolzano. Recognized as the highest mountain range in the Dolomites, it is a popular destination among hiking and climbing enthusiasts around the world. Its unique geographical features and breathtaking panoramic views make Marmolada a must-visit destination for nature lovers and adventure seekers alike.
The Marmolada range stretches across three municipalities – Rocca Pietore, Canazei, and Sèlva di Val Gardena. It is characterized by its stunning glaciers, steep slopes, and rugged terrains that provide a challenging yet rewarding experience for mountaineers. The summit of Marmolada, Punta Penia, stands majestically at 3,343 meters above sea level, offering an unparalleled view of the entire Dolomites and beyond.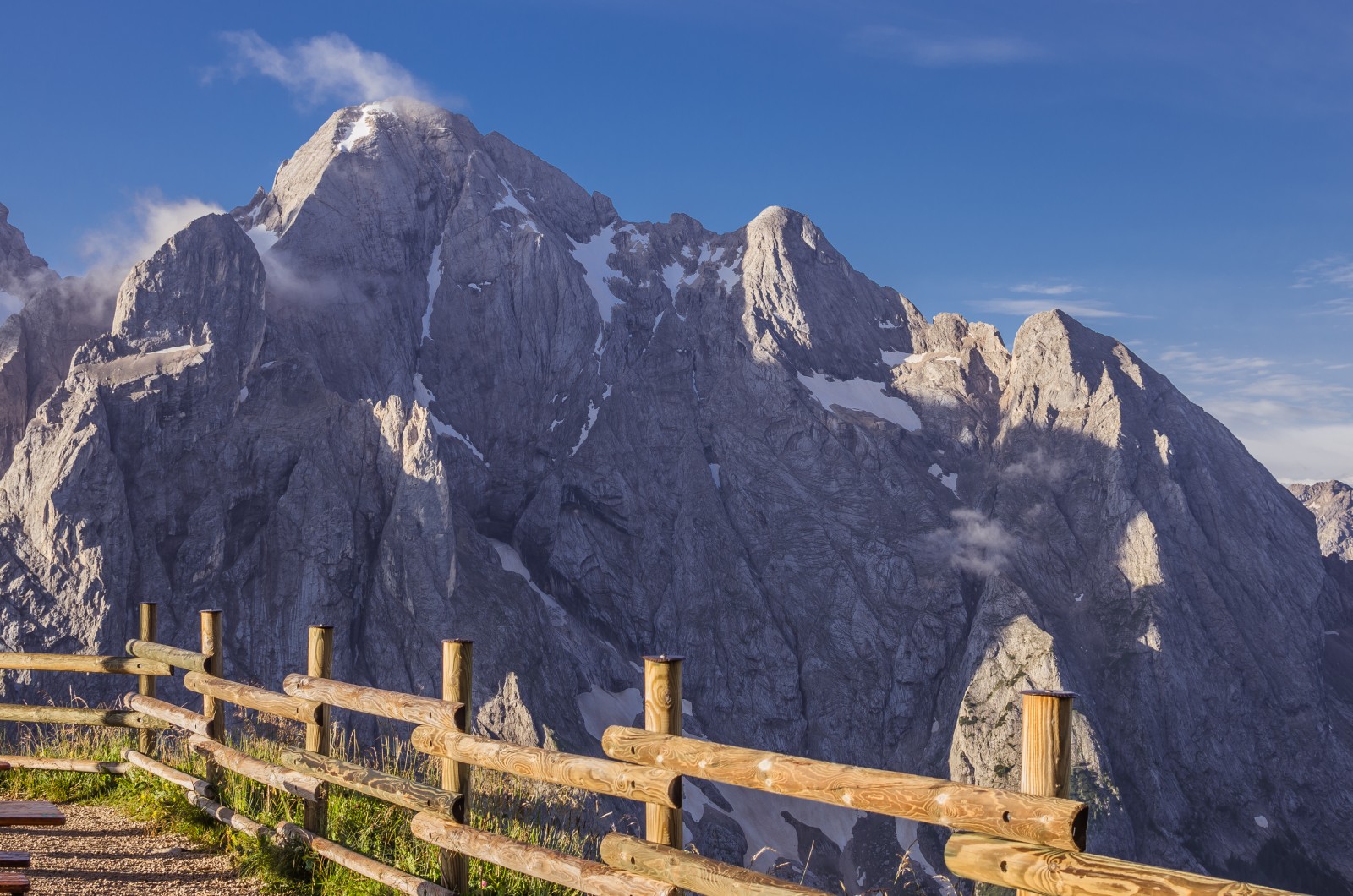 The Marmolada mountain range is not just a site for outdoor pursuit but also a location steeped in history. During World War I, it was the frontline of the Italian and Austro-Hungarian forces, with remnants of the war still visible in the area today.
In terms of accessibility, Marmolada is approximately 70 kilometers from Bolzano, one of the main cities in South Tyrol, Italy. A cable car service operates to take visitors to the top of the mountain where they can enjoy a breathtaking view of the Dolomites. Whether you are an experienced mountaineer or a casual visitor looking to appreciate nature's grandeur, Marmolada offers an unforgettable experience.
Marmolada is a prominent feature in Italy's natural landscape and a testament to the awe-inspiring beauty of the Dolomites. Its rich history and striking vistas make it a top destination for tourists visiting Italy. Its proximity to Bolzano also makes it an accessible location for a day trip or a weekend getaway.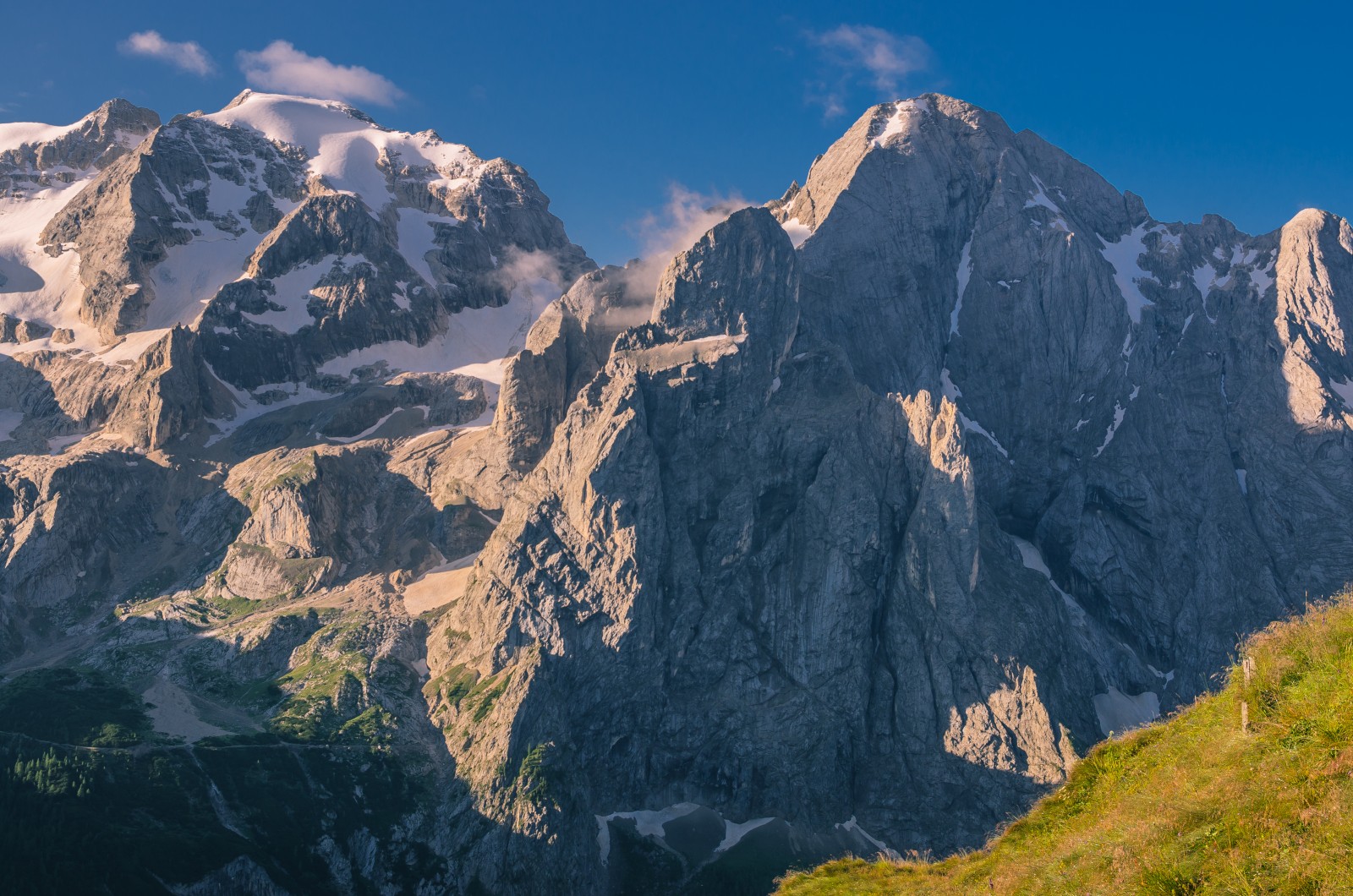 Fast Facts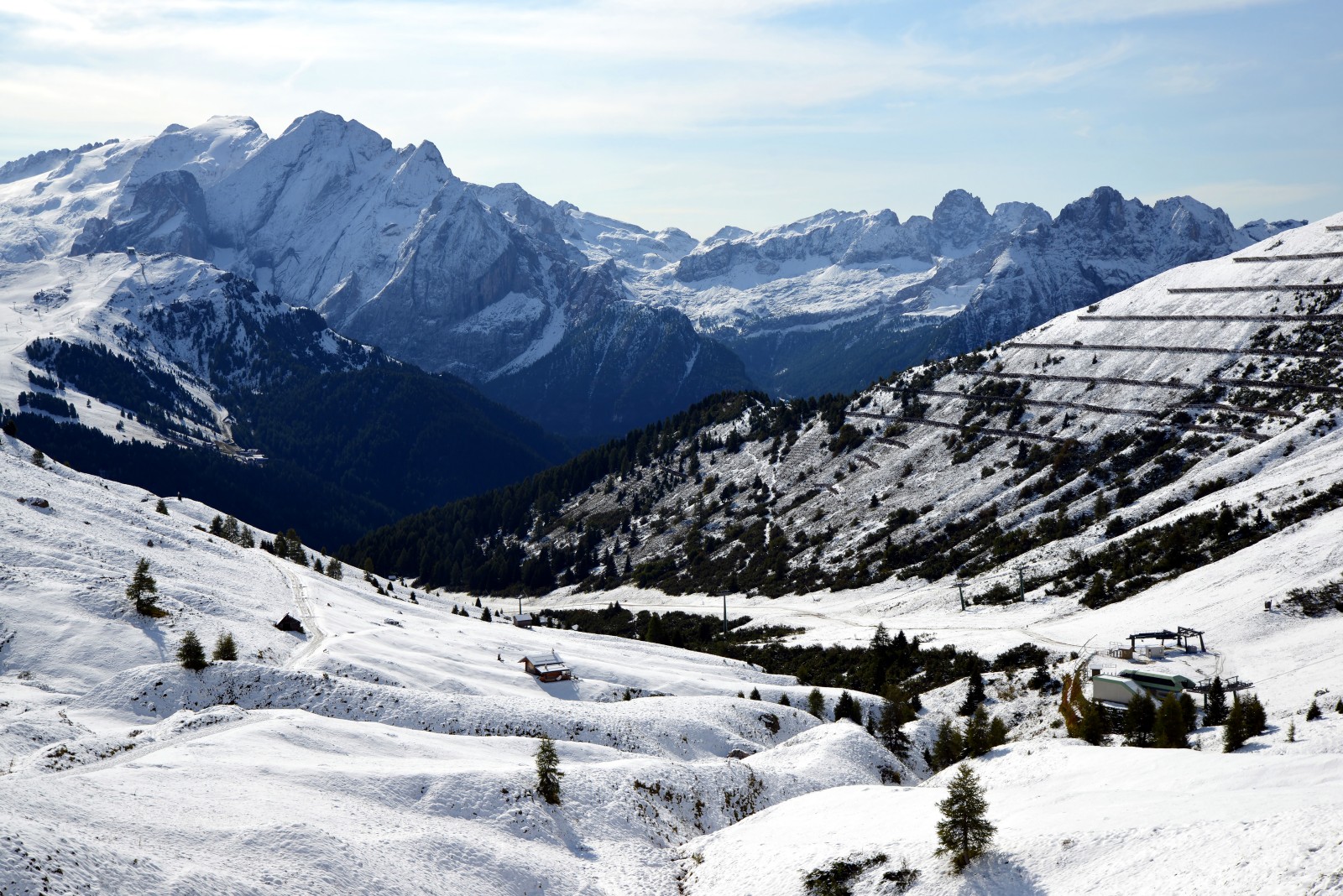 Country: Italy
State/Province: Trentino-Alto Adige
County/Region: Bolzano
Mountain Range: Dolomites
Parents: Dolomites
Elevation: 10,968 feet / 3,343 meters
Prominence: 6,991 feet / 2,131 meters
Isolation: 34.37 miles / 55.31 kilometers
Nearest Higher Neighbor (NHN): Monte Nevoso
First Ascent: September 28, 1864, by Paul Grohmann, Angelo Dimai, and F. Dimai.
Fun Fact: Marmolada is the highest peak in the Dolomites. It is also the ninth highest in the Alps.
Flora and Fauna
Marmolada, residing in the province of Bolzano in Italy, is the highest mountain range of the Dolomites. Known as the "Queen of the Dolomites", it showcases a unique and diverse ecosystem that includes both distinctive flora and fauna. The Marmolada flora and fauna are truly a spectacle of biodiversity, representing a blend of the distinctive Alpine and Mediterranean ecosystems.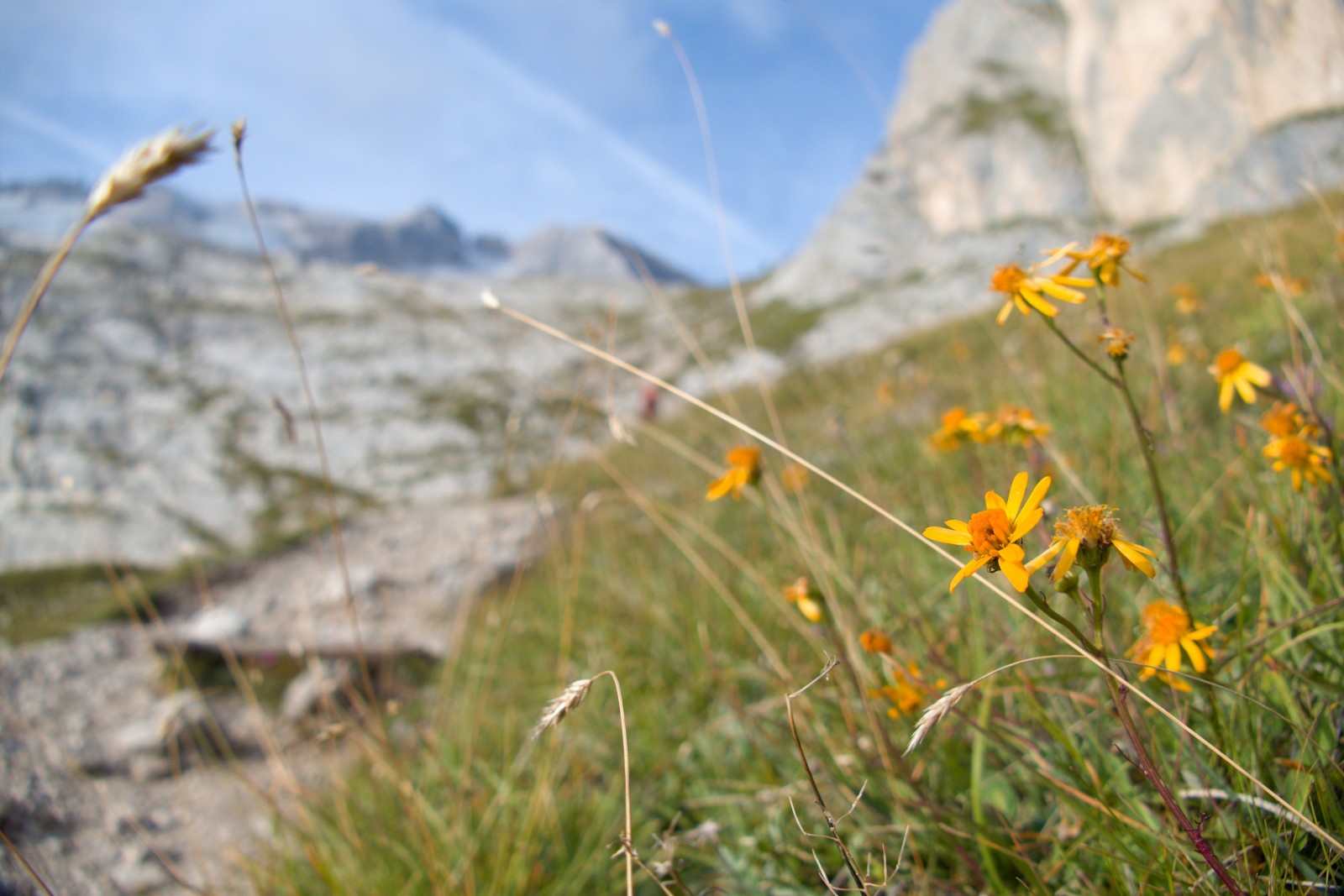 The Marmolada's flora is as varied as its landscapes. From the foot of the mountain to its rocky peaks, one can find a variety of plants that have adapted to survive the harsh climatic conditions. Lower down, extensive forests of spruce and larch dominate, providing shelter for various animal species. Higher up, you'll find Alpine flowers like edelweiss, rhododendrons, and gentians adapting to the harsh climatic conditions. The diversity of plant life in Marmolada provides a colorful spectacle throughout the changing seasons.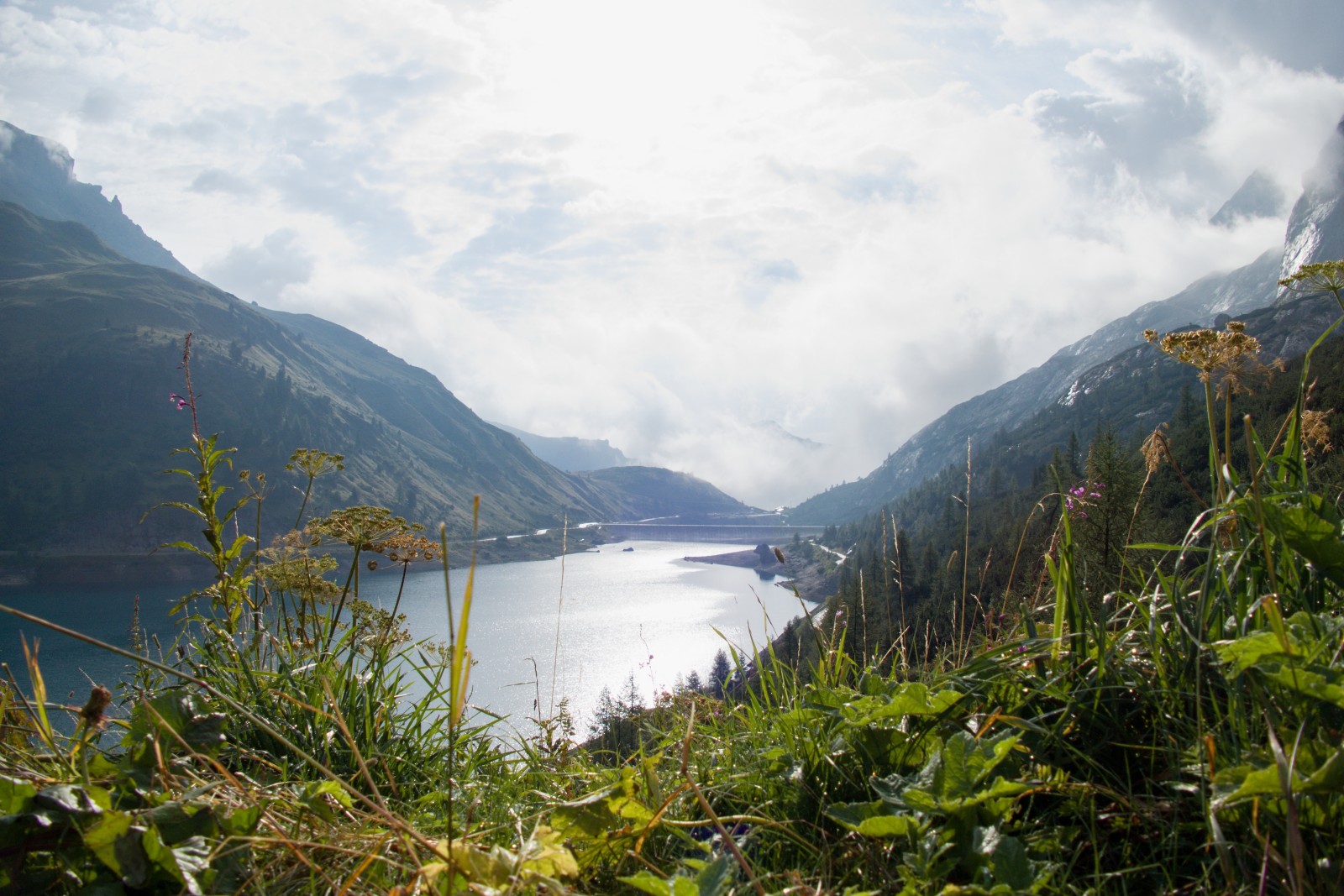 The fauna of Marmolada is equally captivating. Marmots are common in these parts and can often be seen sunbathing on rocks or heard whistling their distinctive warning call. Chamois and roe deer roam the lower forests, while ibex manage to find footing even on the most precarious cliffs. Bird lovers will appreciate spotting golden eagles, alpine choughs, and bearded vultures soaring above the peaks.
The Marmolada flora and fauna make this part of Italy not just an exciting destination for mountaineers but also for nature enthusiasts and wildlife observers. The region's commitment to conservation ensures that future generations will continue to enjoy this unique blend of Alpine and Mediterranean biodiversity. The Marmolada in Bolzano, within the heart of the Dolomites, is indeed a testament to nature's resilience and diversity in the face of changing environmental conditions.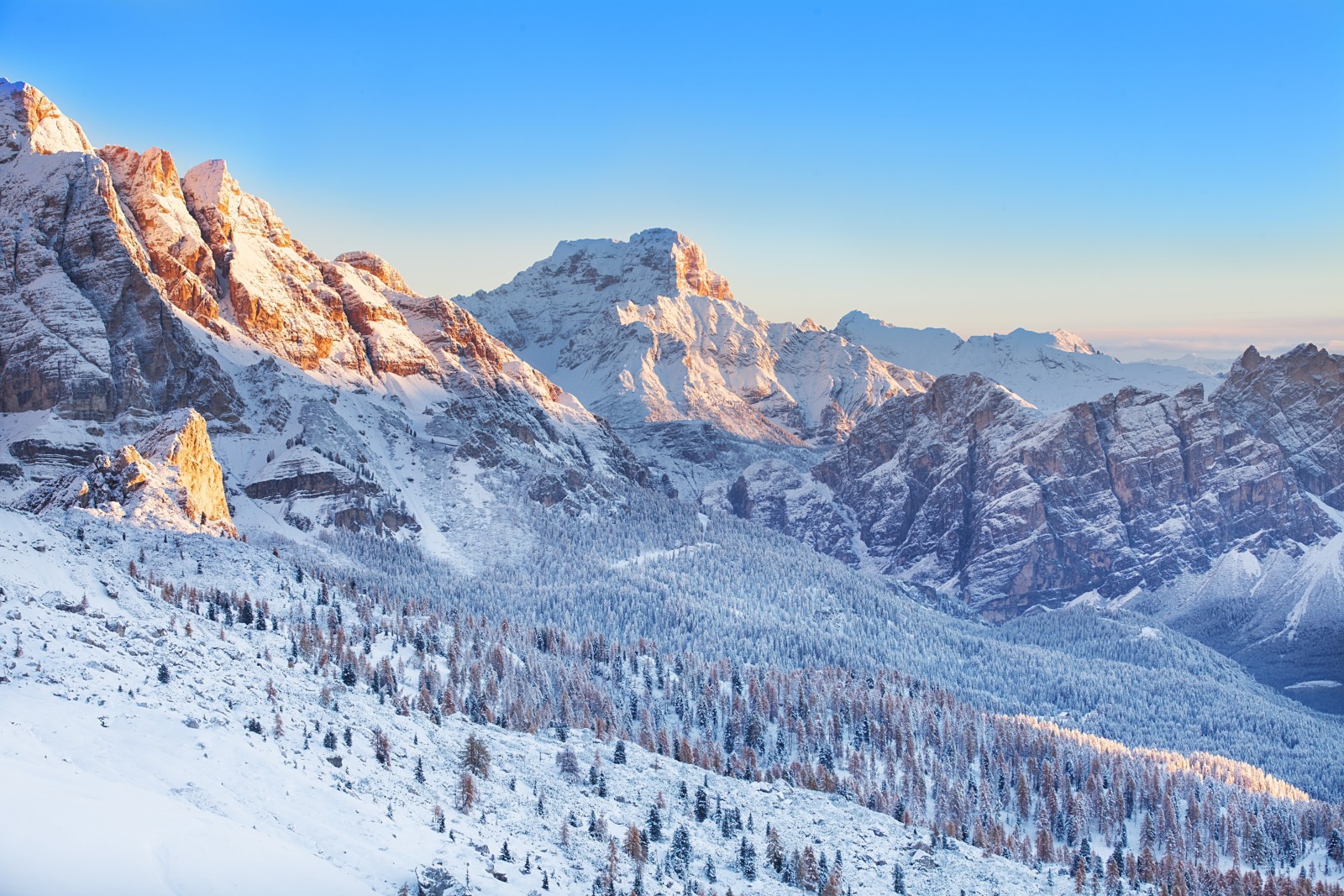 Glaciers
The Marmolada hosts the region's most extensive glacier, a natural wonder that presents a stunning spectacle of nature's grandeur. The glacier's existence near Marmolada is a unique characteristic, considering its southern location.
The glaciers near Marmolada are among the few remaining in the Dolomites. Their existence is a testament to the region's cool alpine climate, and they serve as natural reservoirs that contribute to the water supply for downstream areas. The glaciers are also an important feature for the local tourism industry, offering visitors unique opportunities for sightseeing and various winter sports activities.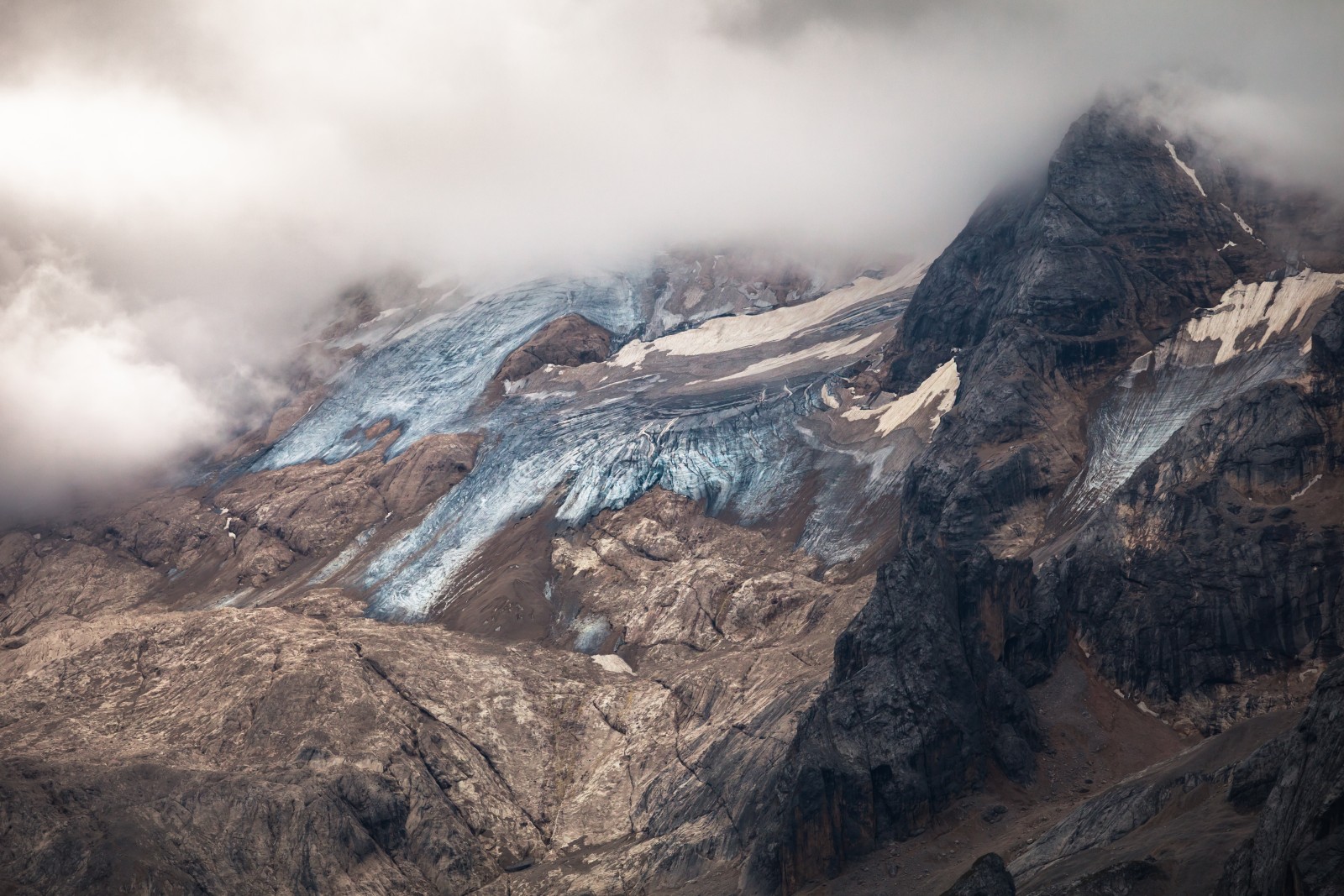 The proximity of these glaciers to Bolzano, one of Italy's most charming alpine cities, further enhances their appeal. Tourists visiting Bolzano can easily access the Marmolada area for day trips, providing them with a chance to experience the awe-inspiring beauty of the glaciers up close.
However, like many glaciers worldwide, those near Marmolada are not immune to the effects of global warming. Over the decades, they have shown noticeable signs of retreat, raising concerns about future water supply and potential changes to the local ecosystem.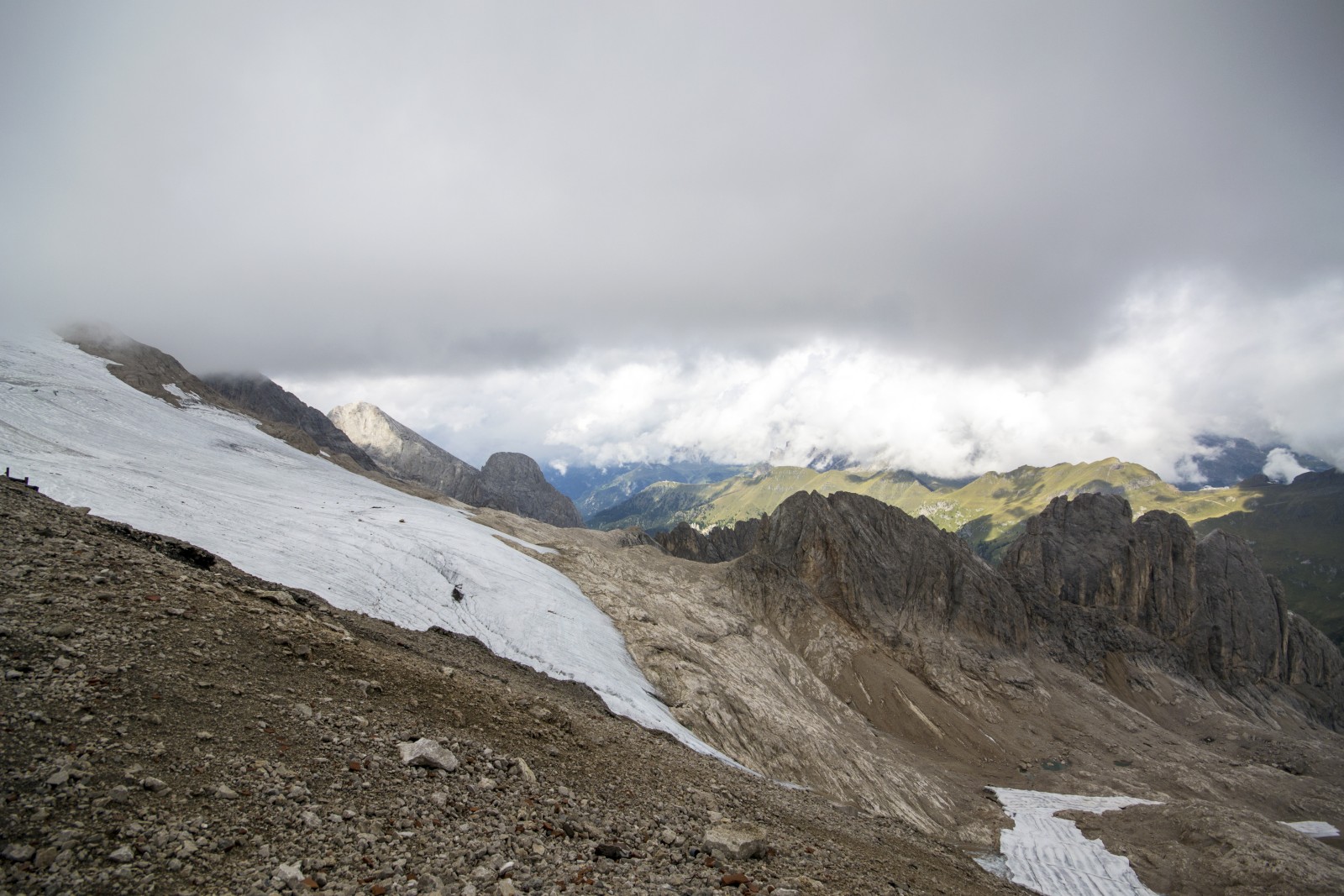 The glaciers near Marmolada are a significant part of Italy's natural heritage. Their presence adds to the allure of the Dolomites and provides various economic and ecological benefits. Efforts must be made to preserve these glaciers and ensure their survival for future generations to appreciate.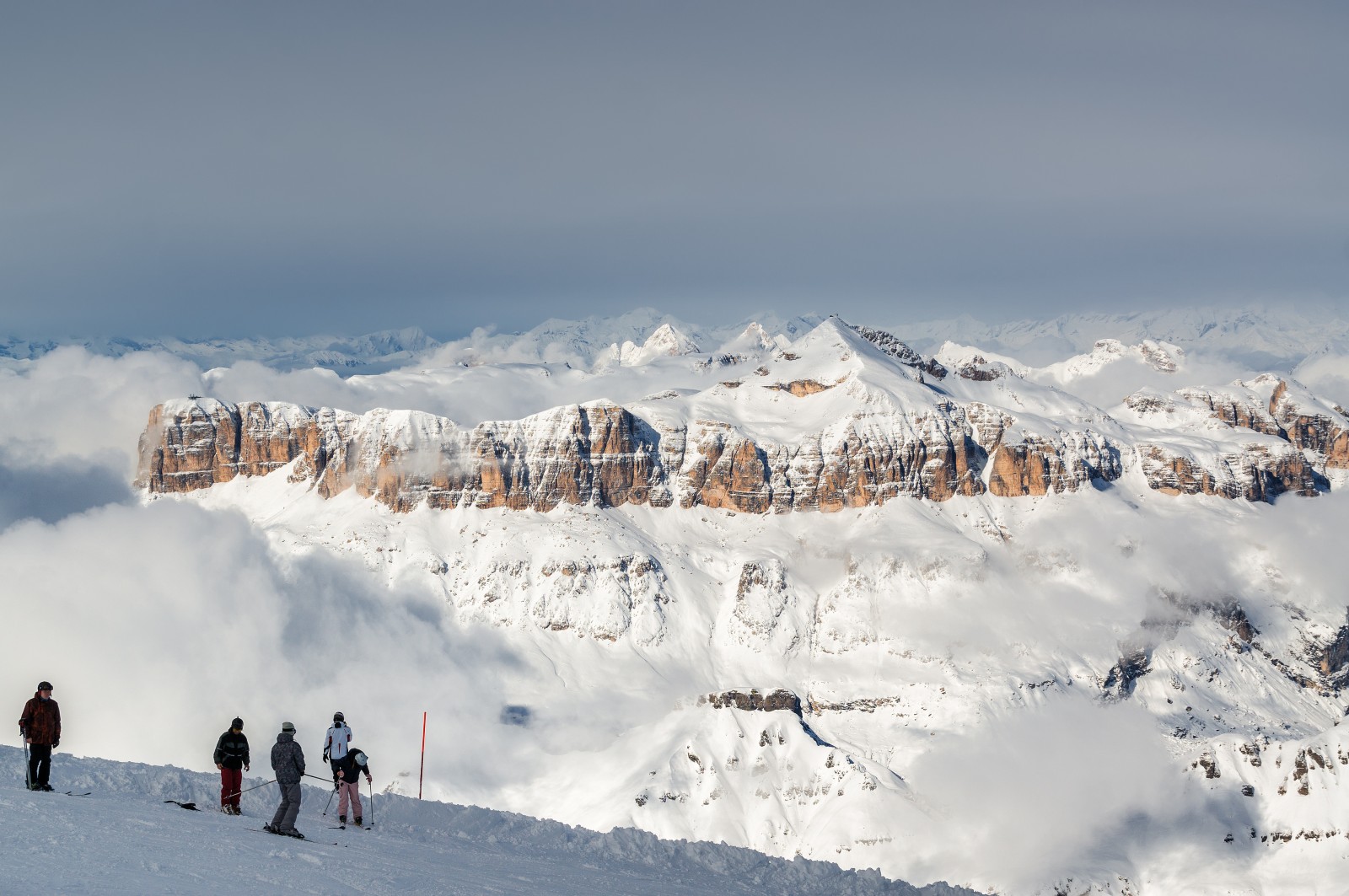 Trails
Marmolada, the highest mountain of the Dolomites range in Italy, is a paradise for hikers, mountaineers, and nature lovers. Nestled in the province of Belluno, not far from the regional capital of Bolzano, Marmolada offers a plethora of trails that cater to different levels of hiking expertise and stamina. These routes offer panoramic views of the surrounding landscapes and rich biodiversity.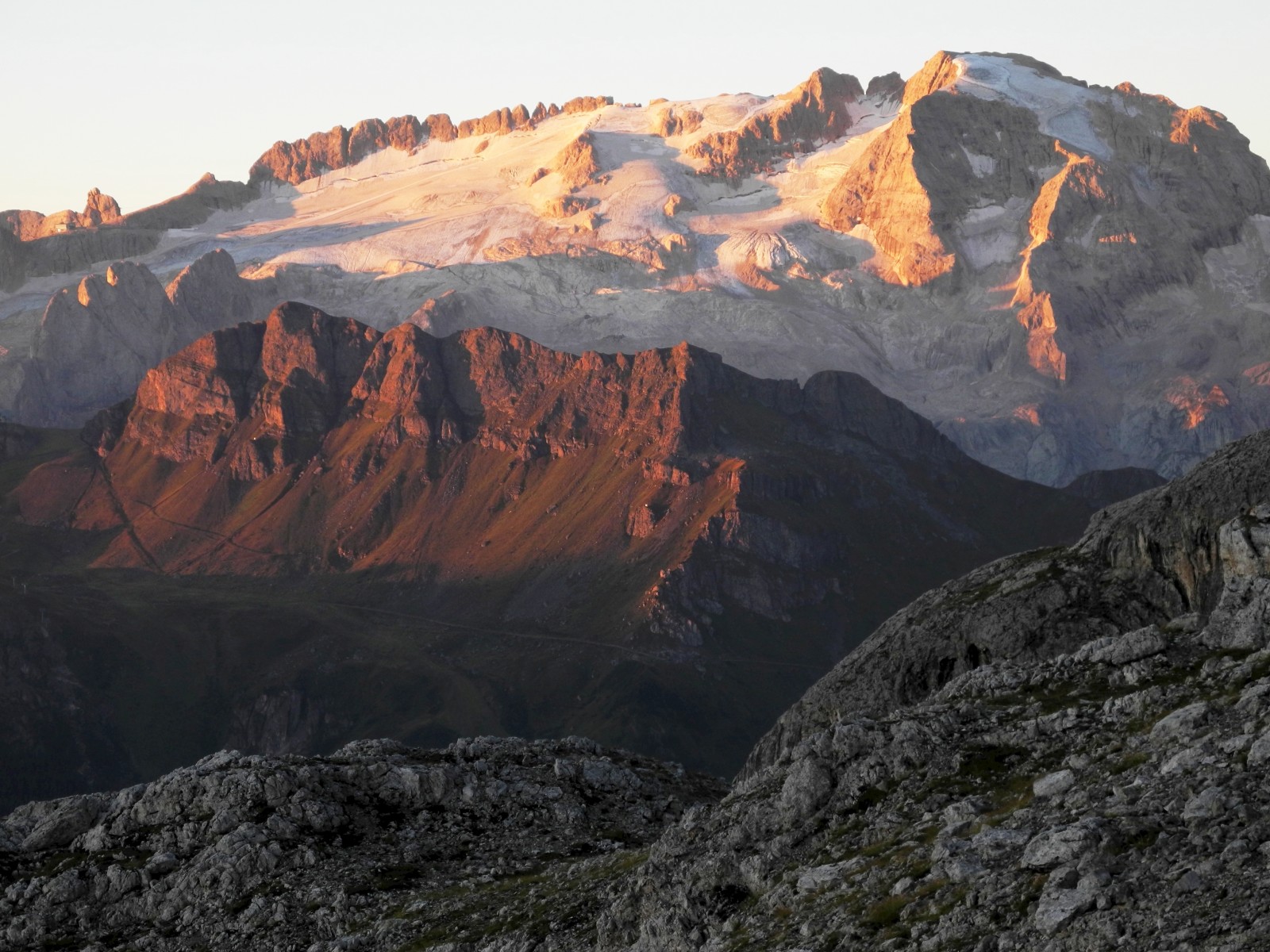 One of the most popular trails is the Marmolada's South Face trail. This route is renowned for its dramatic cliff faces and spectacular views over the Dolomites. This route is challenging, recommended for experienced hikers due to its steep terrain and high altitude. However, those who brave this trail are rewarded with unparalleled views of the Dolomites' rugged beauty.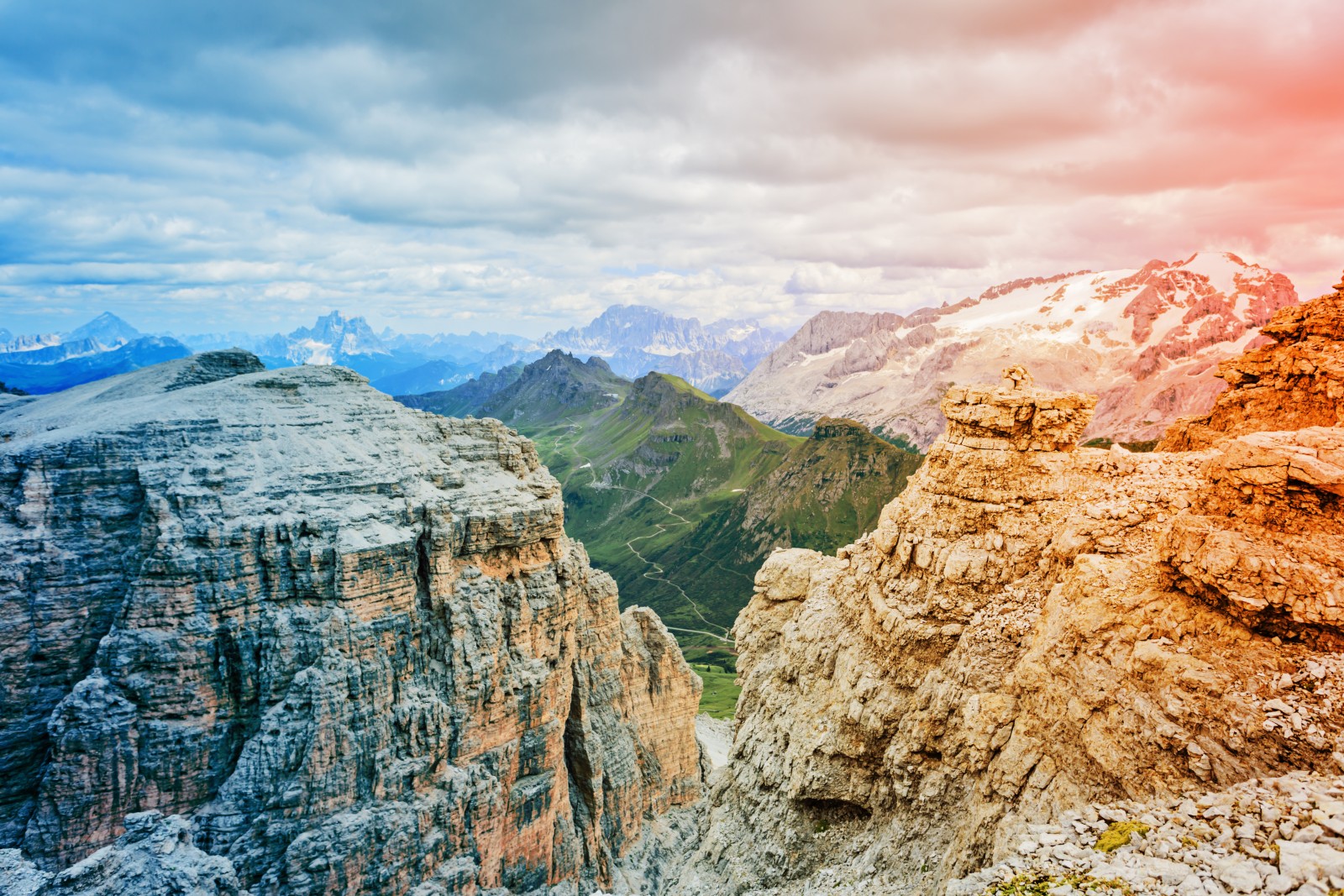 Another popular route is the Marmolada's Glacier trail. This trail offers an easier trek with a gentle incline that takes you to the edge of Marmolada's glacier, one of the few remaining glaciers in this region of Italy. This trail is perfect for those who wish to experience the thrill of hiking in the Dolomites without having to scale steep peaks.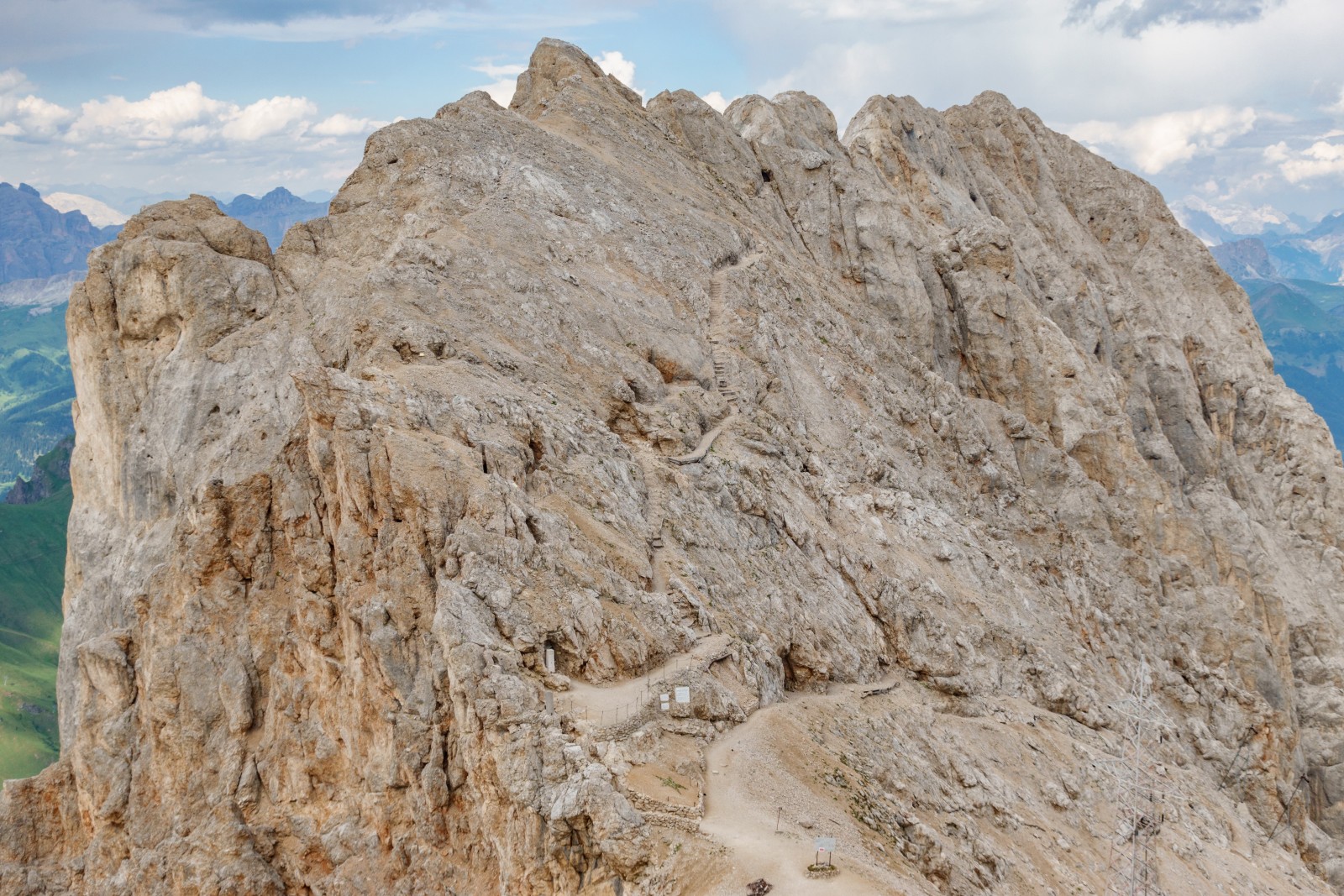 For those looking for a longer trek, the Marmolada Circuit is an ideal option. Starting from Malga Ciapela at the base of Marmolada, this trail takes you through lush alpine meadows, past serene mountain lakes, and up to panoramic viewpoints where you can take in sweeping vistas of the surrounding Dolomites.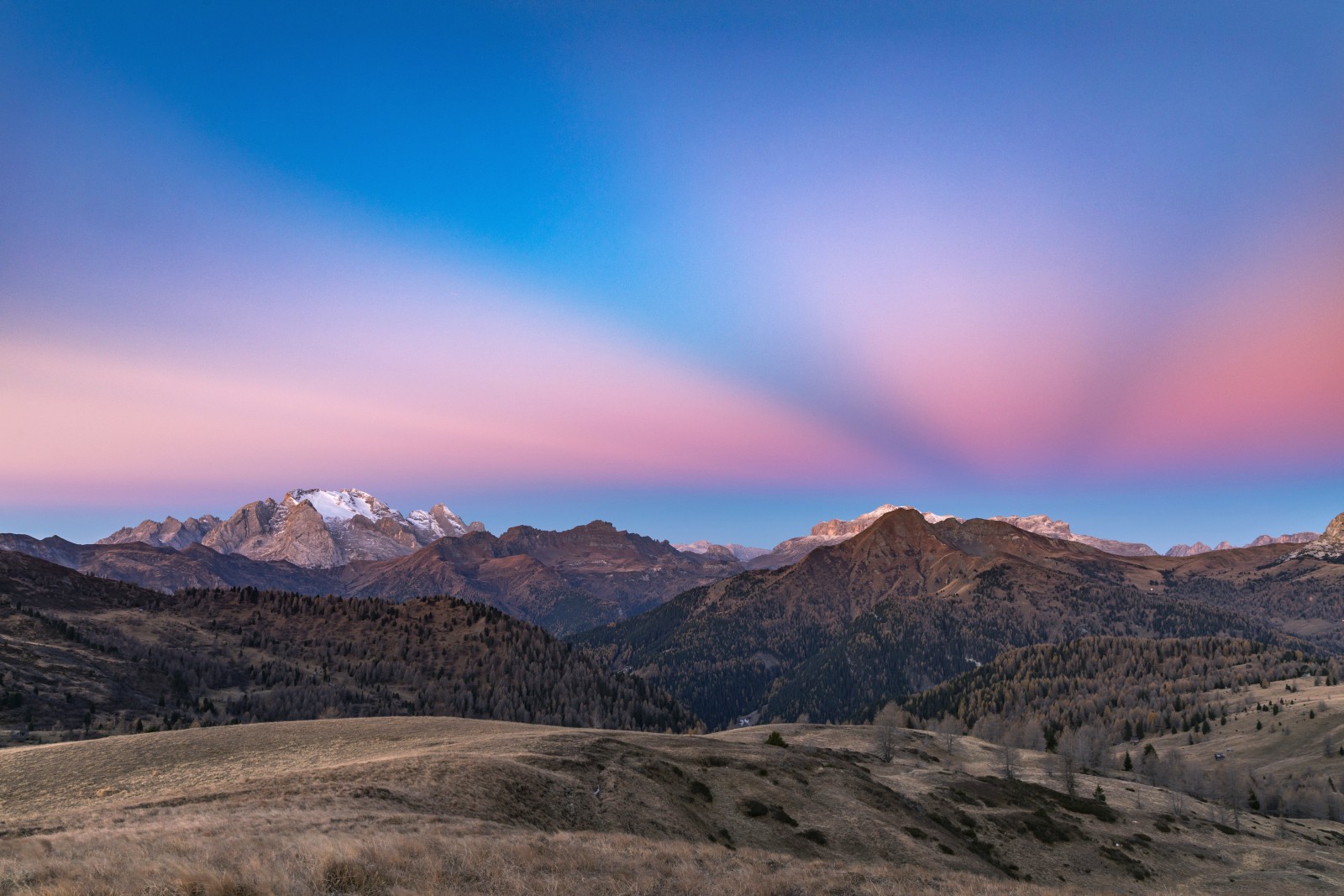 Whether you're an experienced hiker seeking a challenge or a casual walker looking for breathtaking scenery, Marmolada in Italy's Bolzano region has an array of trails and routes that offer unique experiences. Each trail presents a beautiful blend of natural beauty and awe-inspiring vistas that make Marmolada a must-visit destination for all hiking enthusiasts.