Clingman's Dome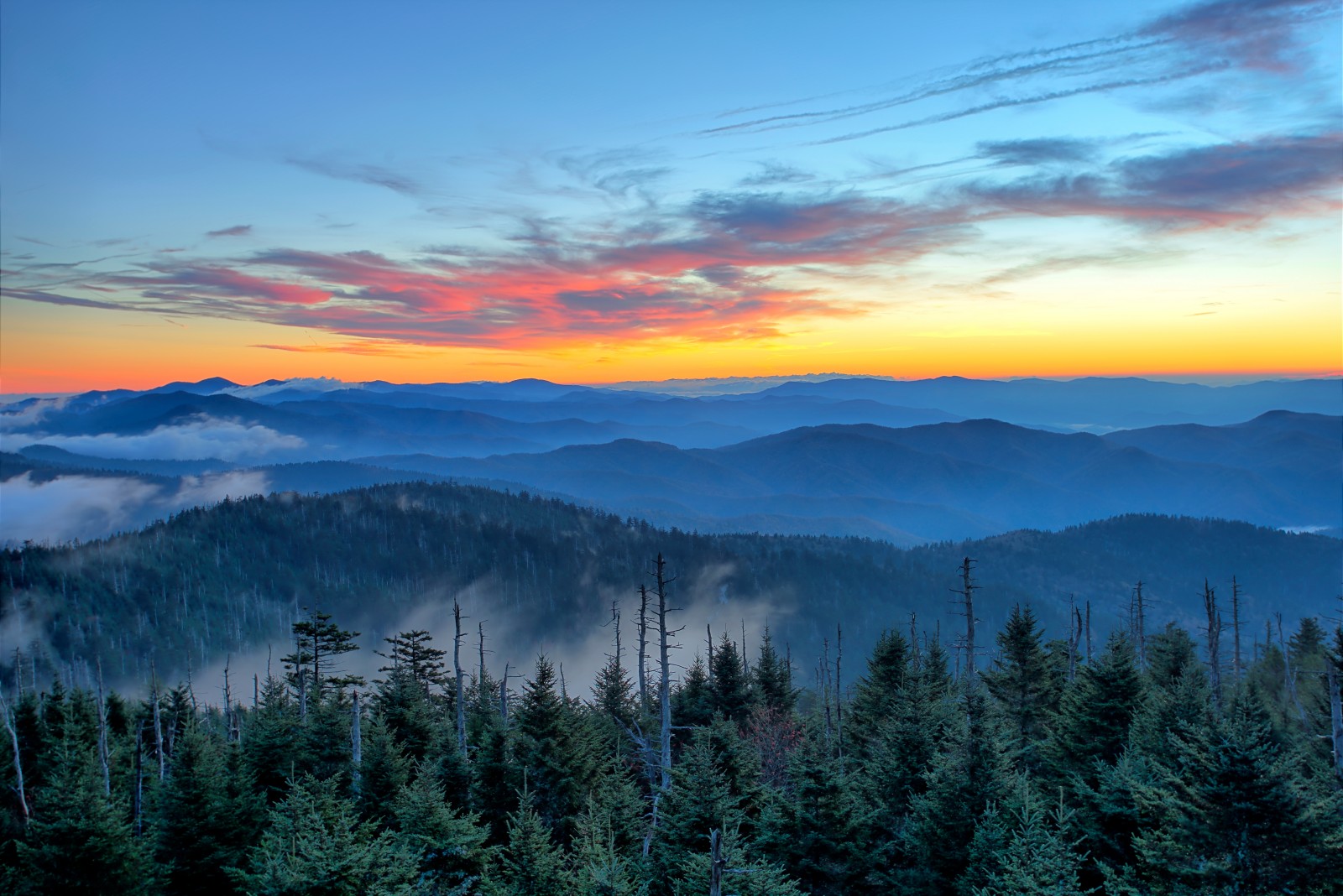 Clingman's Dome, a natural wonder nestled within the Blue Ridge Mountains, serves as an iconic feature of the Southern Appalachian landscape. This geologic marvel is the highest peak in Great Smoky Mountains National Park, standing at an impressive 6,643 feet. Named after Thomas Lanier Clingman, a U.S. senator and Civil War general who was instrumental in mapping out this region of the Appalachians, Clingman's Dome holds a significant place in both natural and human history.
The journey to the summit of Clingman's Dome is a spectacle in its own right. A steep half-mile walk leads visitors to the observation tower, offering panoramic views of the surrounding Blue Ridge Mountains. On clear days, visibility can extend for over 100 miles, presenting an awe-inspiring vista of undulating peaks and valleys. The tower itself is a unique architectural feature, with a spiraling ramp that winds its way to the top.
The area around Clingman's Dome is renowned for its biodiversity. The dense forests that cloak the slopes are home to a rich variety of fauna and flora. From the vibrant rhododendrons that bloom in spring to the black bears that roam these woods, nature thrives in this high-altitude environment. In fact, due to its prominence and unique ecological conditions, Clingman's Dome serves as a key site for scientific research and conservation efforts.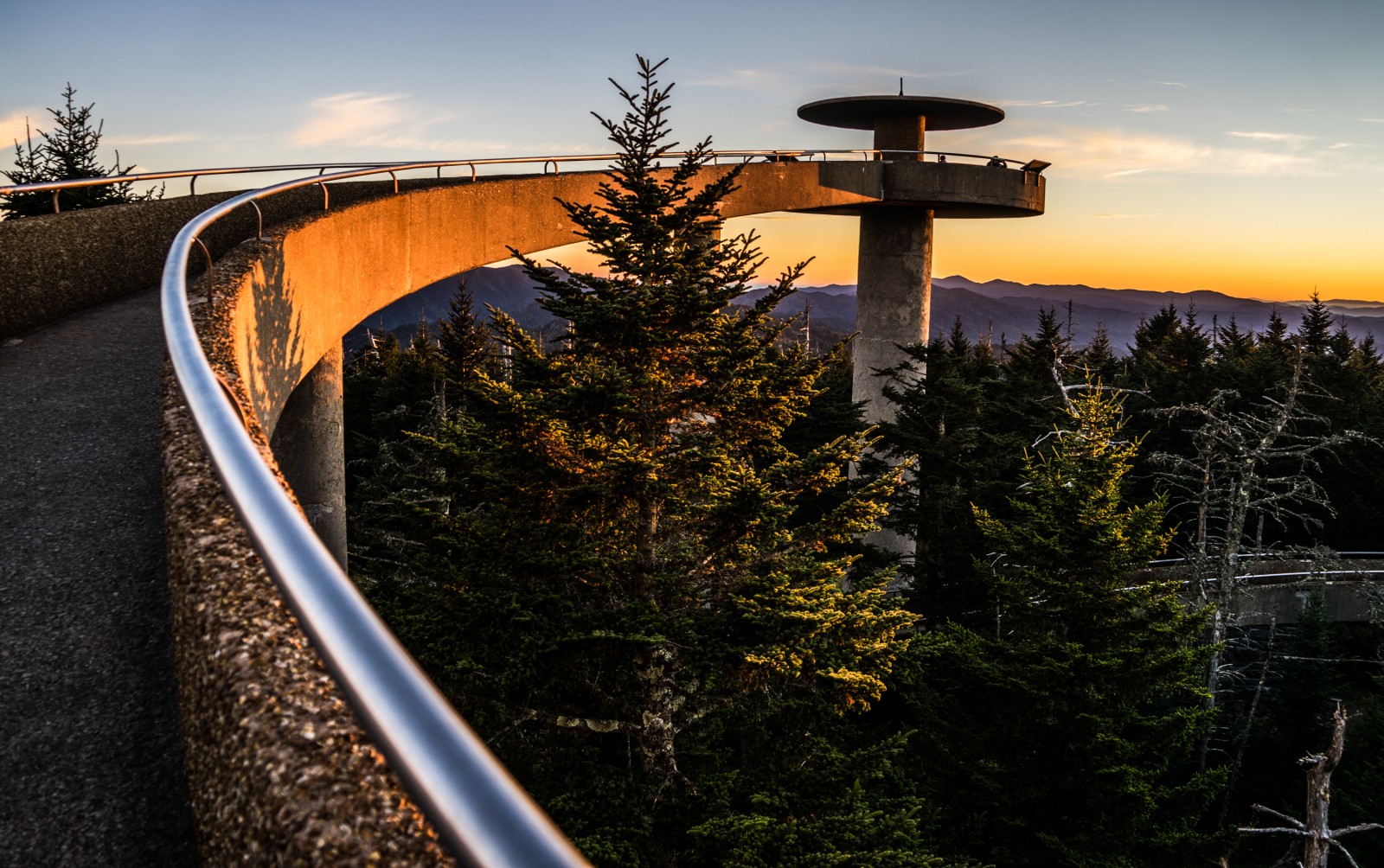 Furthermore, Clingman's Dome holds cultural significance as it lies along the famed Appalachian Trail, which stretches from Georgia to Maine. This long-distance hiking trail offers adventurers a chance to experience the natural beauty of the Appalachian Mountains firsthand. The section that crosses Clingman's Dome is often considered one of the highlights of the trail due to its stunning views and challenging terrain.
Clingman's Dome is more than just the highest point in the Blue Ridge Mountains; it's a place where natural beauty, biodiversity, and cultural heritage converge. Whether it's the breathtaking views from the observation tower, the rich ecosystem that thrives in the surrounding forests, or the sense of accomplishment that comes from traversing a section of the Appalachian Trail, a visit to Clingman's Dome offers an unforgettable encounter with the majestic Appalachian landscape.
Fast Facts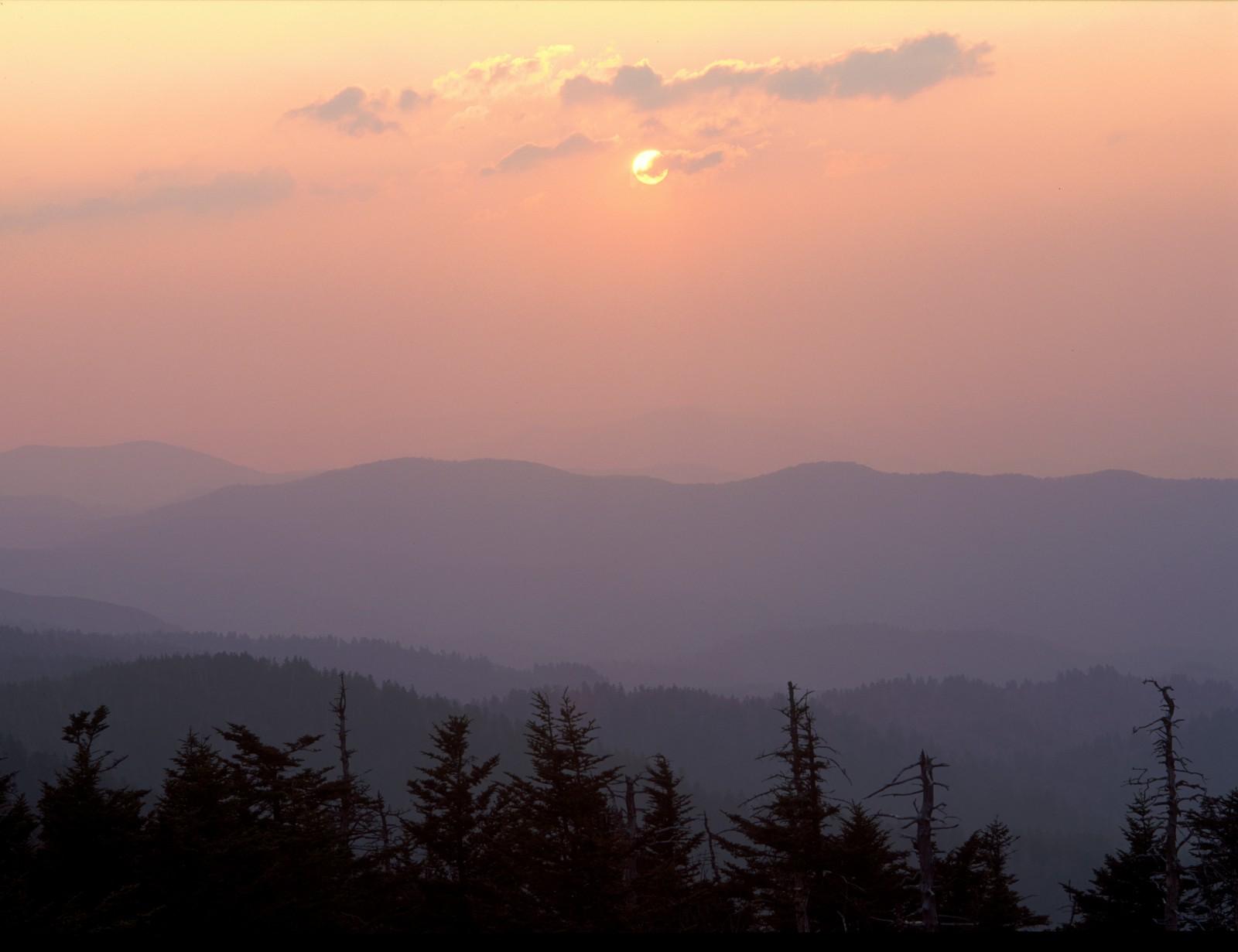 Country: United States
State/Province: North Carolina, Tennessee
County/Region: Swain, Sevier
Mountain Range: Blue Ridge Mountains, Great Smoky Mountains, Appalachian Mountains
Parents: Blue Ridge Mountains, Great Smoky Mountains, Appalachian Mountains
Elevation: 6,643 feet / 2,025 meters
Prominence: 4,503 feet / 1,373 meters
Isolation: 70.74 miles / 113.85 kilometers
Nearest Higher Neighbor (NHN): Mount Mitchell
Fun Fact: Clingman's Dome is the highest peak in the Great Smoky Mountains.
Flora and Fauna
Straddling the border between North Carolina and Tennessee, Clingman's Dome is a popular and impressive feature of the Blue Ridge Mountains. Known as the highest point in the Great Smoky Mountains National Park and in Tennessee, Clingman's Dome offers a unique environment that supports an abundance of diverse flora and fauna.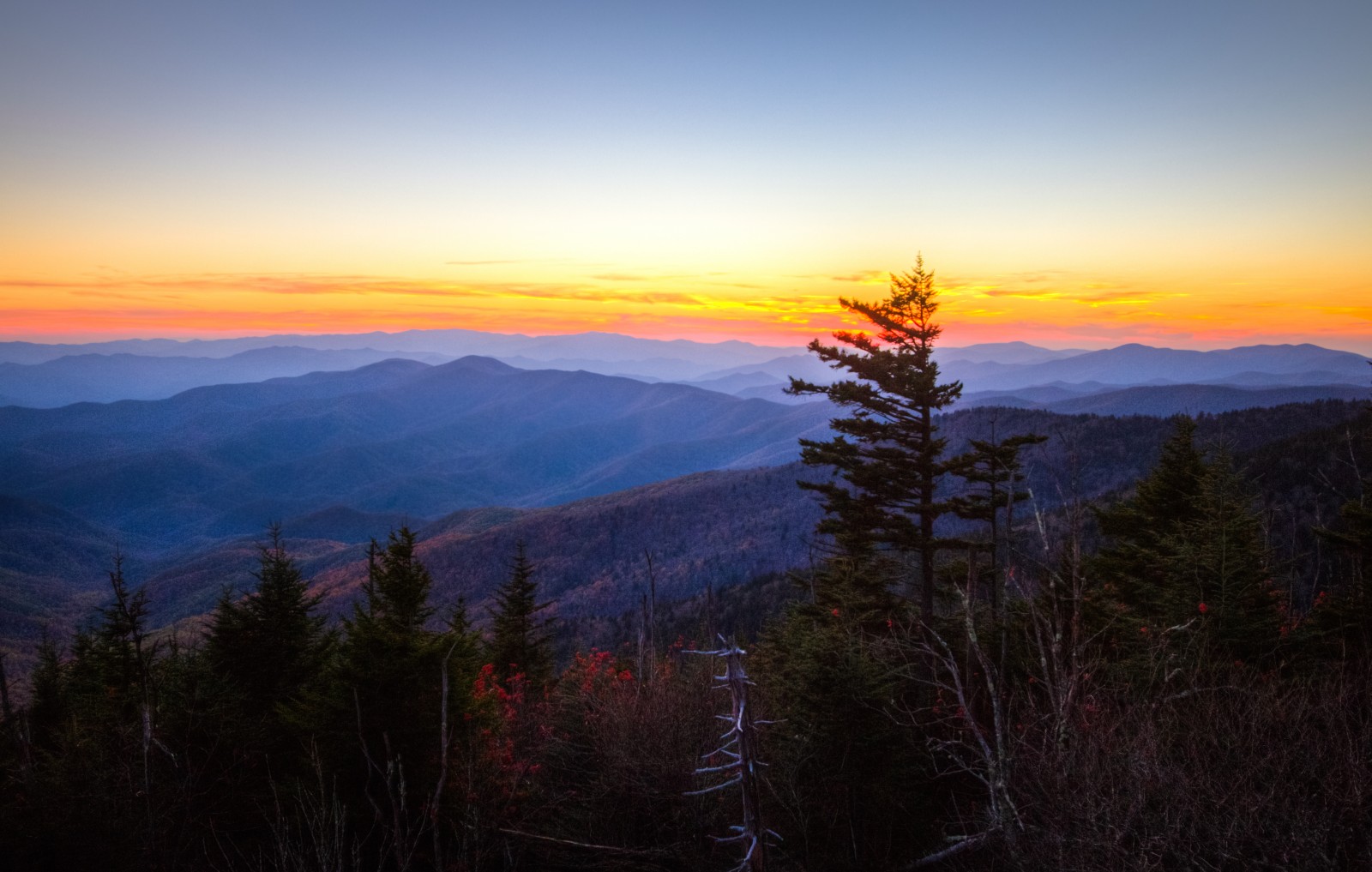 The flora in Clingman's Dome is predominantly a mix of southern Appalachian spruce-fir forest. The trees that are most commonly seen include Fraser Fir and Red Spruce, which provide a dense canopy for other plant life. However, the forest floor is not left barren. It is a host to a variety of wildflowers such as the mountain aster, bunchberry, and wood sorrel. Even amongst the rocky outcrops, you can find yellow birch, mountain ash, and mountain maple.
The fauna of Clingman's Dome is as diverse as its flora. The dense vegetation and cool climate provide a suitable habitat for a multitude of animals. Black bears are often spotted in the area, along with white-tailed deer, wild turkeys, and raccoons. Bird watchers often visit Clingman's Dome to catch glimpses of the northern saw-whet owl, red crossbills, and high-elevation species such as the black-capped chickadee.
In addition to the larger mammals and birds, Clingman's Dome is home to an array of smaller creatures. Salamanders are particularly abundant in this area. In fact, the Great Smoky Mountains National Park, where Clingman's Dome is located, is known as the salamander capital of the world. This is due to its high diversity of salamander species, many of which can be found in the moist, cool environments around Clingman's Dome.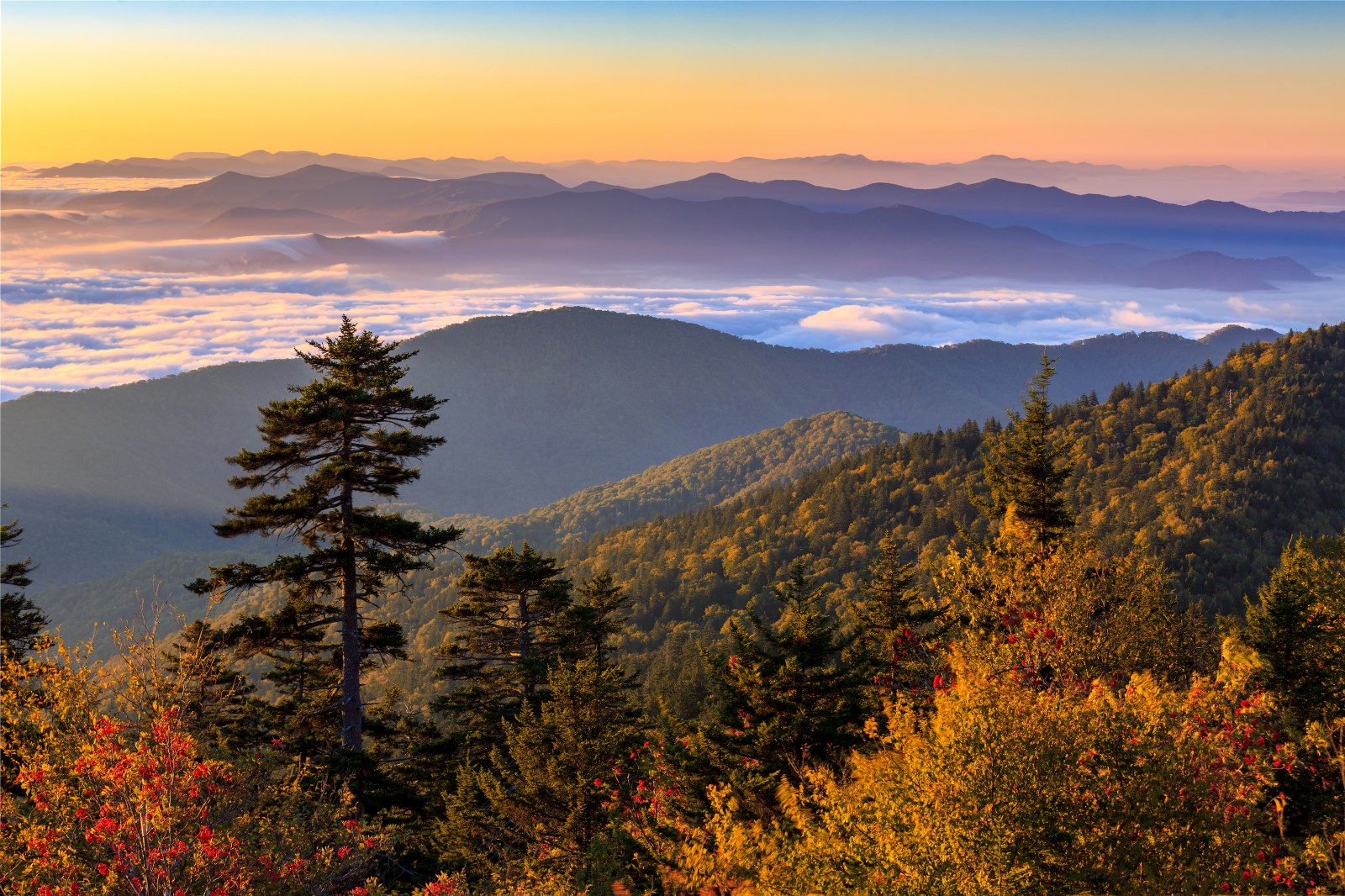 So whether you're an avid botanist or a wildlife enthusiast, Clingman's Dome in the heart of the Blue Ridge Mountains has something to pique your interest. The diverse flora and fauna of this area continue to draw in visitors from around the world, making it a must-visit location for anyone interested in exploring the unique biodiversity of the southern Appalachian region.
Trails
Clingman's Dome, a popular attraction nestled within the vast expanse of the Great Smoky Mountains National Park, is an iconic pinnacle of the Blue Ridge Mountains. Its elevation, the highest in Tennessee, offers magnificent panoramic views that draw hikers from around the globe. The area is surrounded by an intricate network of trails, each offering a unique exploration experience. Here, we'll explore some of the best trails near Clingman's Dome that provide an immersive journey into this stunning mountainous terrain.
The Clingman's Dome Trail is the most direct path to the summit. This paved trail extends for half a mile, making it a short yet steep hike. Despite its challenging gradient, it remains one of the most popular routes because it leads directly to the impressive observation tower at the peak. From here, hikers can enjoy a 360-degree view of the Smoky Mountains and beyond.
Next on the list is the Appalachian Trail (AT), which passes through Clingman's Dome, marking the highest point along its extensive 2,178-mile route. A section of this trail connects Clingman's Dome with Newfound Gap. It is an 8-mile moderate to strenuous hike that absorbs you into a dense spruce-fir forest and rewards you with breathtaking views of the Blue Ridge Mountains.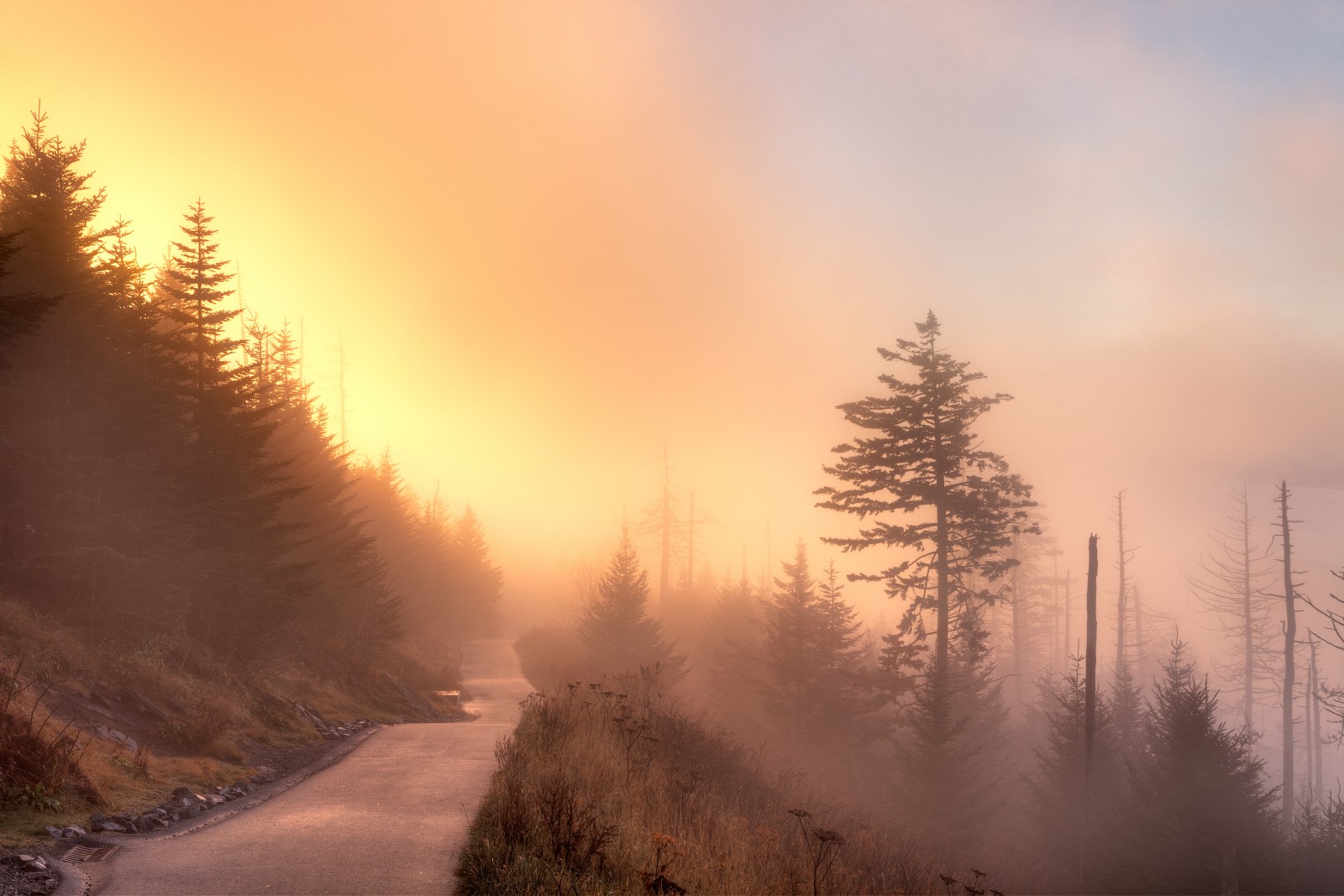 The Forney Ridge Trail, another notable trail near Clingman's Dome, leads to Andrew's Bald, a high-elevation grassy meadow. This 3.5-mile round trip hike offers beautiful wildflower displays during spring and summer and an unbeatable view of Fontana Lake.
Lastly, we have the Forney Creek Trail, a 11.4-mile trail that descends from Clingman's Dome Road into a lush, secluded watershed area. Although it's quite strenuous due to its length and terrain, it provides a peaceful and solitary experience away from the typically crowded areas.
The trails near Clingman's Dome present a variety of experiences, from challenging ascents to tranquil strolls, all immersed in the natural beauty of the Blue Ridge Mountains. Regardless of your hiking proficiency, these trails offer an unforgettable journey through one of the most picturesque landscapes in the United States.