Mount Guyot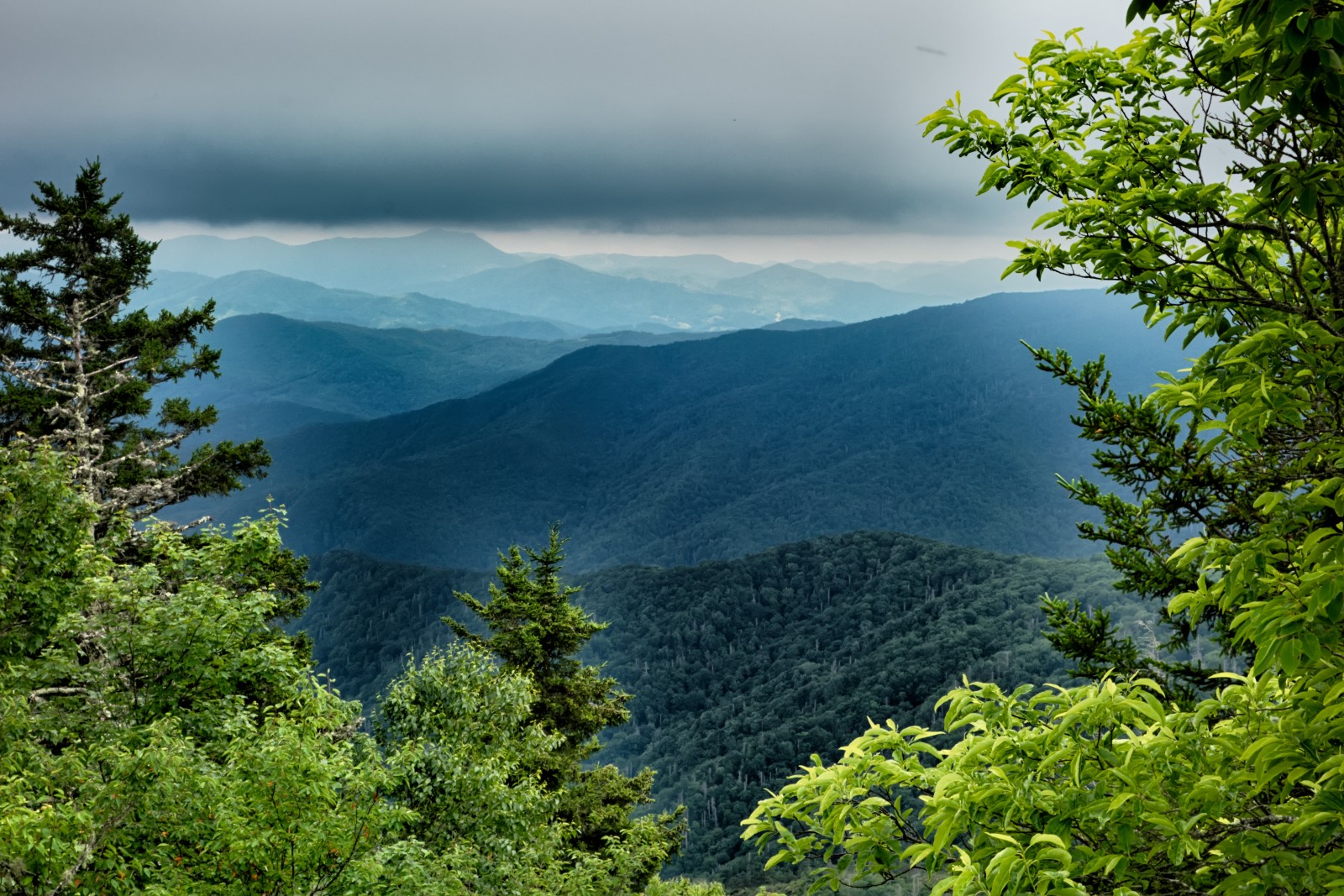 Mount Guyot is a prominent peak in the Great Smoky Mountains, which straddle the border between North Carolina and Tennessee in the United States. Renowned for its unspoiled natural beauty and biodiversity, the peak is named after Arnold Henry Guyot, a Swiss-American geologist who made significant contributions to the study of Appalachia in the 19th century.
At an elevation of 6,621 feet, Mount Guyot is the fourth highest peak east of the Mississippi River and the second highest in the Great Smoky Mountains National Park. However, despite its impressive height, it continues to remain relatively unknown and seldom visited due to its remote location and lack of surrounding trails. The forested slopes are densely covered with a mix of spruce-fir forests, making it a haven for diverse flora and fauna.
Besides its natural allure, Mount Guyot holds a significant place in the geological history of the region. The peak showcases some of the most ancient rocks in the eastern United States, formed over a billion years ago during the Precambrian era. These rocks bear witness to hundreds of millions of years of geological processes, including sedimentation, mountain building, and erosion.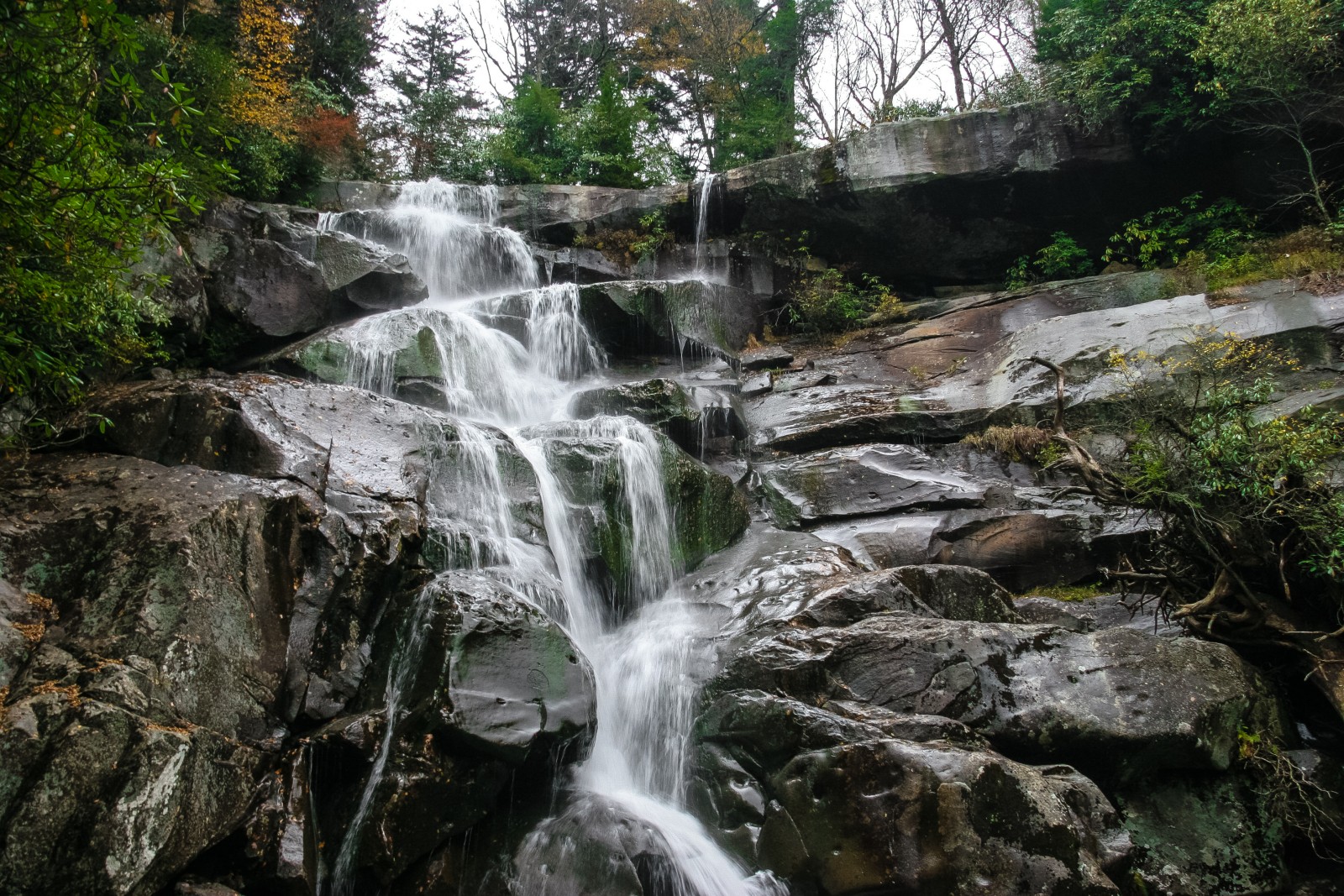 The isolation of Mount Guyot also makes it an ideal research site for scientists studying climate change and its impact on mountain ecosystems. The pristine conditions offer unique opportunities to study changes in plant and animal life in response to changing climatic conditions.
Mount Guyot, nestled within the Great Smoky Mountains, is not just a spectacular geographical feature. It's a living laboratory that offers insights into our planet's past while also providing clues about its future. Whether you're a devoted hiker seeking solitude or a scientist seeking answers, Mount Guyot compels you with its grandeur and its mysteries.
Fast Facts
Country: United States
State/Province: Tennessee, North Carolina
County/Region: Haywood, Sevier
Mountain Range: Great Smoky Mountains, Appalachian Mountains
Parents: Great Smoky Mountains, Appalachian Mountains
Elevation: 6,621 feet / 2,018 meters
Prominence: 1,581 feet / 482 meters
Isolation: 16.74 miles / 26.94 kilometers
Nearest Higher Neighbor (NHN): Clingmans Dome
Mountain Trails: The easiest routes on Mount Guyot are Snake Den Ridge Trail, Appalachian Trail, and Bushwhack Trail. Visitors can also enjoy Mount Guyot views from the Ramsey Cascades Trail and the Maddron Bald Trailhead.
Fun Fact: Mount Guyot is the second highest peak in Great Smoky Mountains National Park; the highest is Mount LeConte.
Flora and Fauna
Mount Guyot, situated in the heart of the Great Smoky Mountains, is renowned for its unique and diverse ecosystem. The mountain's altitude, climate, and geographical location contribute to the exceptional variety of flora and fauna found in this region. Notably, Mount Guyot is a splendid example of a high-elevation spruce-fir forest, a type of ecosystem that is typically found only at the highest elevations in the eastern United States.
The flora on Mount Guyot is a significant part of its allure. The mountain boasts an array of plant species, some of which are rare and endangered. The dominant trees are Fraser Fir and Red Spruce, creating a dense canopy that supports a lush undergrowth of various shrubs, mosses, and ferns. This rich vegetation is not merely visually stunning but also plays a crucial role in maintaining the balance of the ecosystem, providing habitats and food sources for numerous animal species.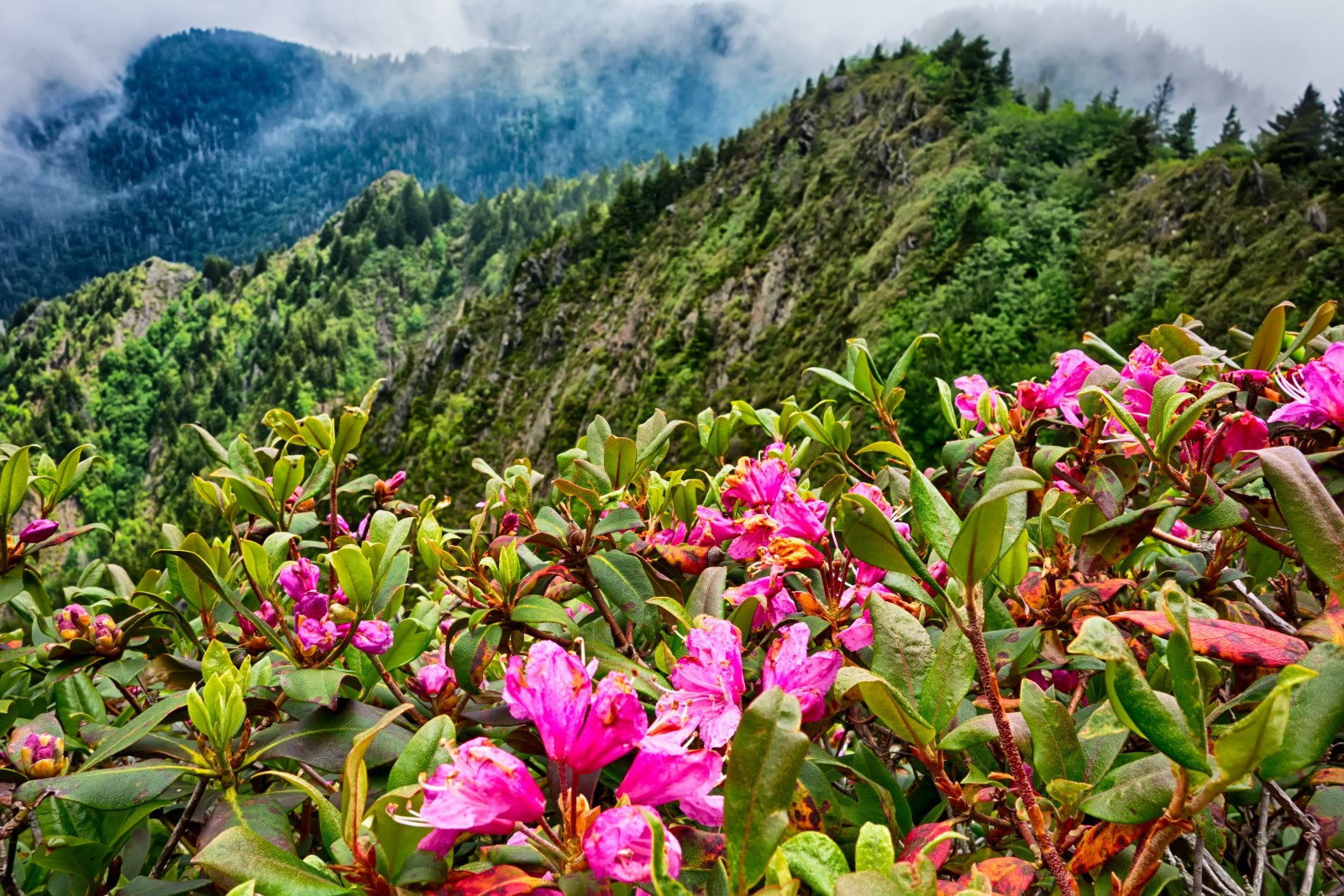 Simultaneously, the fauna of Mount Guyot is equally fascinating. The mountain is home to an array of wildlife, including mammals like black bears, bobcats, and white-tailed deer. Additionally, smaller creatures such as squirrels, chipmunks, and numerous bird species can be spotted frequently. Of particular interest are the salamanders; the Great Smoky Mountains are known as the "Salamander Capital of the World," and Mount Guyot is no exception to this biodiversity hotspot.
It is not just the variety but also the uniqueness of these species that makes Mount Guyot's fauna noteworthy. Many of these animals have evolved distinctive adaptations to cope with the challenging conditions at high altitudes, making them particularly interesting subjects for scientific study. The interplay between the flora and fauna on Mount Guyot creates a dynamic ecosystem that is both robust and delicate.
Mount Guyot in the Great Smoky Mountains offers a remarkable combination of flora and fauna within its high-altitude ecosystem. With its dense spruce-fir forests and diverse animal life, the mountain is a testament to the wonders of nature and the intricate balance of ecosystems. It is a compelling reminder of the importance of preserving such unique habitats for future generations to appreciate and study.
Trails
Mount Guyot, nestled in the heart of the Great Smoky Mountains, offers some of the most scenic and rewarding trails for hikers and nature enthusiasts. These paths provide breathtaking views of the surrounding landscape, rich biodiversity, and a sense of tranquility that is hard to find elsewhere. Among the numerous trails in this region, a few stand out for their unique allure and the awe-inspiring experiences they offer.
The Appalachian Trail, one of the longest continuously marked footpaths in the world, offers an extraordinary hiking experience near Mount Guyot. This trail passes just to the west of the summit, offering hikers magnificent views of Mount Guyot and its surrounding peaks. The trail's elevation presents a challenging but rewarding experience for seasoned hikers, as it traverses several peaks and valleys of the Great Smoky Mountains.
The Benton MacKaye Trail is another popular choice for hikers venturing near Mount Guyot. Named after the co-founder of The Wilderness Society, this trail is characterized by its remote feel and tremendous biodiversity. Hikers are often treated to sightings of black bears, deer, and a plethora of bird species as they traverse through scenic hardwood forests and mountainous terrain.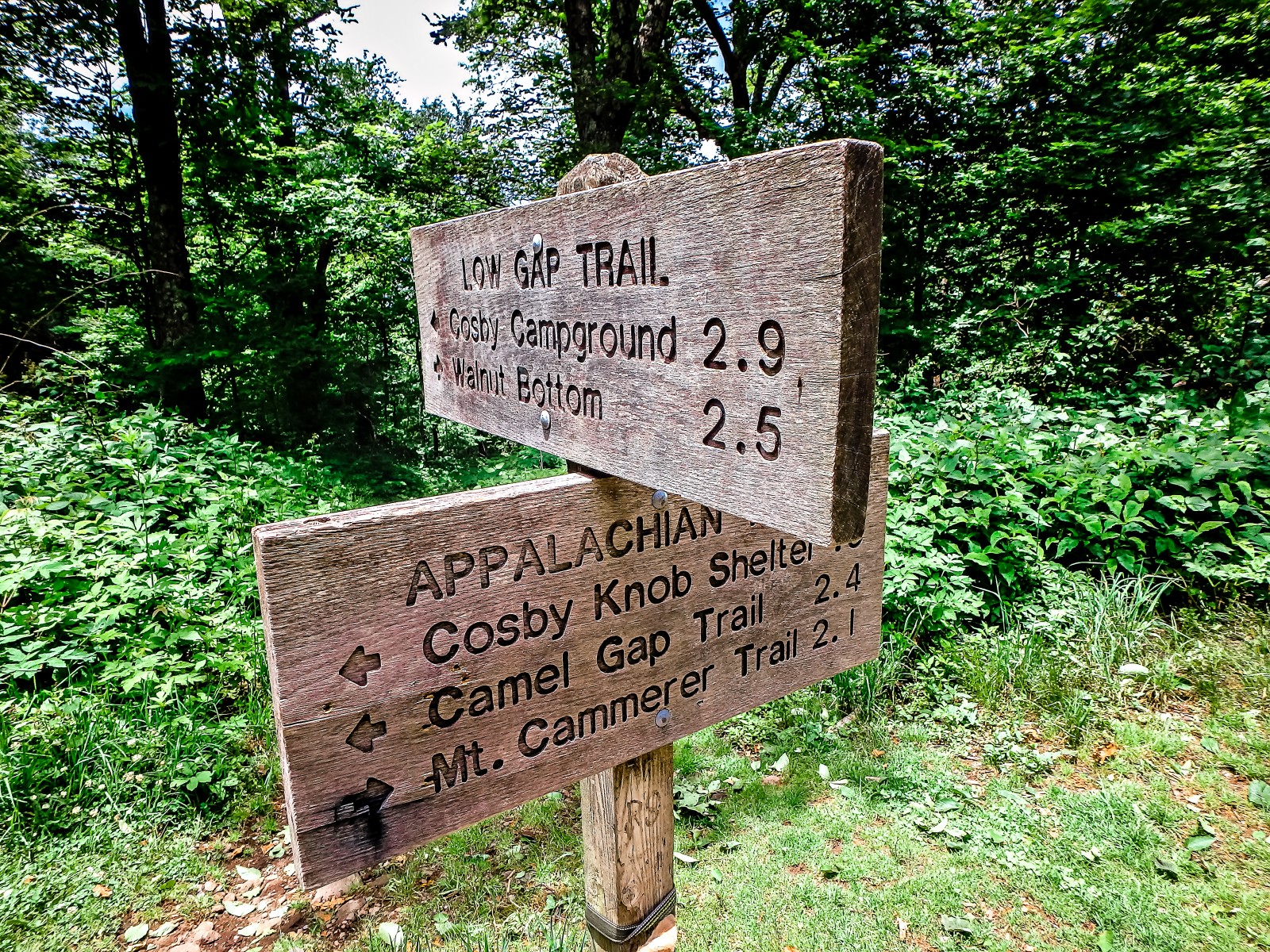 The Cosby Nature Trail is an easier but equally enchanting option near Mount Guyot. Ideal for family outings or those seeking a more relaxed hike, this trail meanders through lush forests alive with wildflowers in spring and ablaze with colors in autumn. The trail also features several small stream crossings adding to its charm.
Meanwhile, the challenging Snake Den Ridge Trail offers a more strenuous experience. Starting from Cosby Campground, this backcountry trail winds its way up to the Appalachian Trail in the vicinity of Mount Guyot. The trail offers panoramic views of the Great Smoky Mountains, with its path leading through thick spruce-fir forests and past cascading waterfalls.
Each trail near Mount Guyot presents its unique appeal, catering to a wide range of hiking preferences. Whether you are an experienced hiker seeking a challenging trek, a bird watcher hoping to catch a glimpse of rare species, or a family looking for a leisurely walk in the woods, the trails near Mount Guyot in the Great Smoky Mountains offer something for everyone. These trails remind us of the profound beauty nature holds and the importance of preserving these spaces for future generations to enjoy.