Mount LeConte (Tennessee)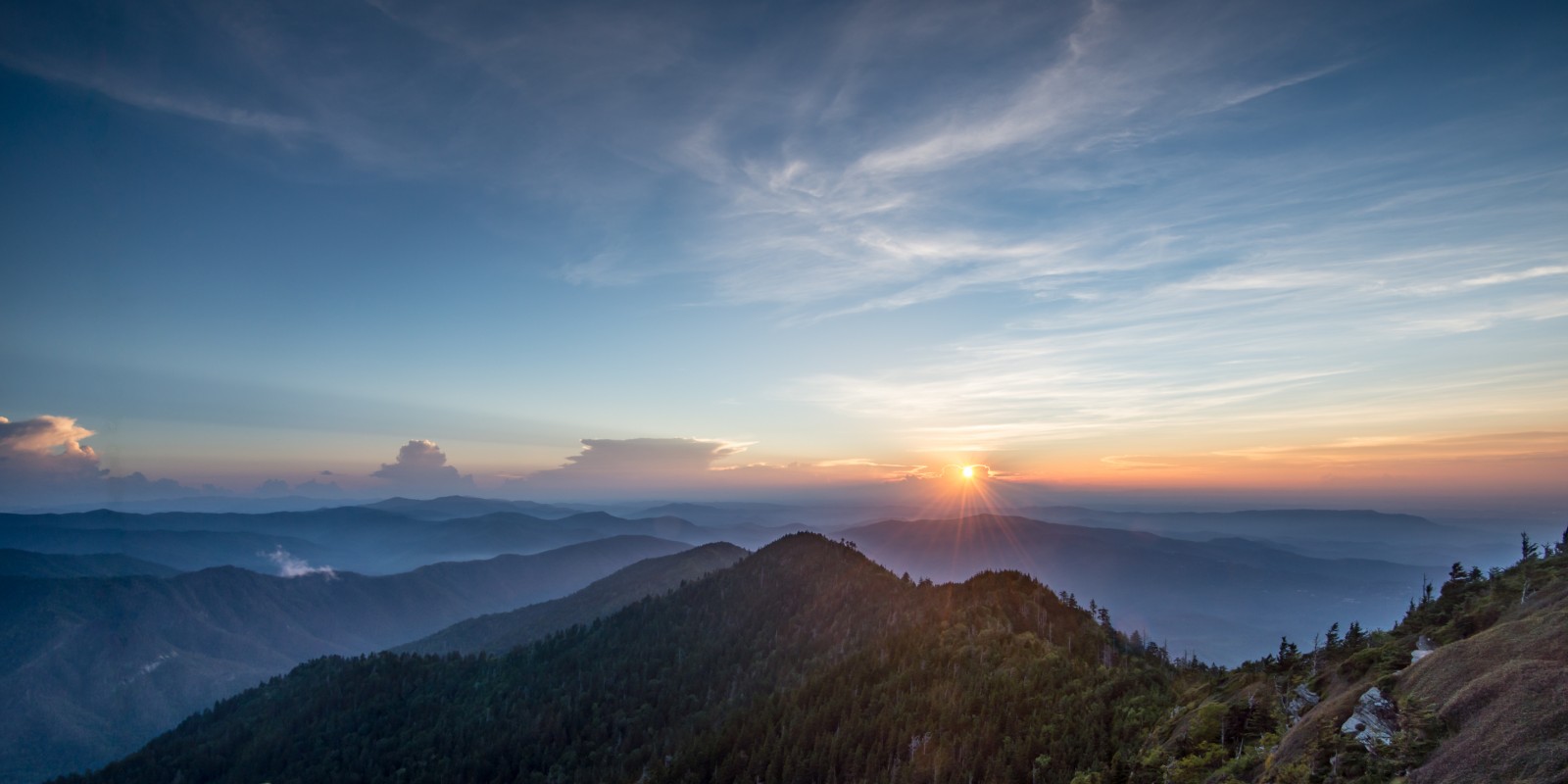 Located in the Great Smoky Mountains National Park, Mount LeConte is one of the most iconic peaks in Tennessee. Standing tall at an elevation of 6,593 feet, it is the third highest peak in the park and is recognized for its unique, rugged beauty and panoramic views. Named after the American geologist Joseph LeConte, this mountain is a part of the larger Blue Ridge Mountains range, which stretches across the southeastern United States.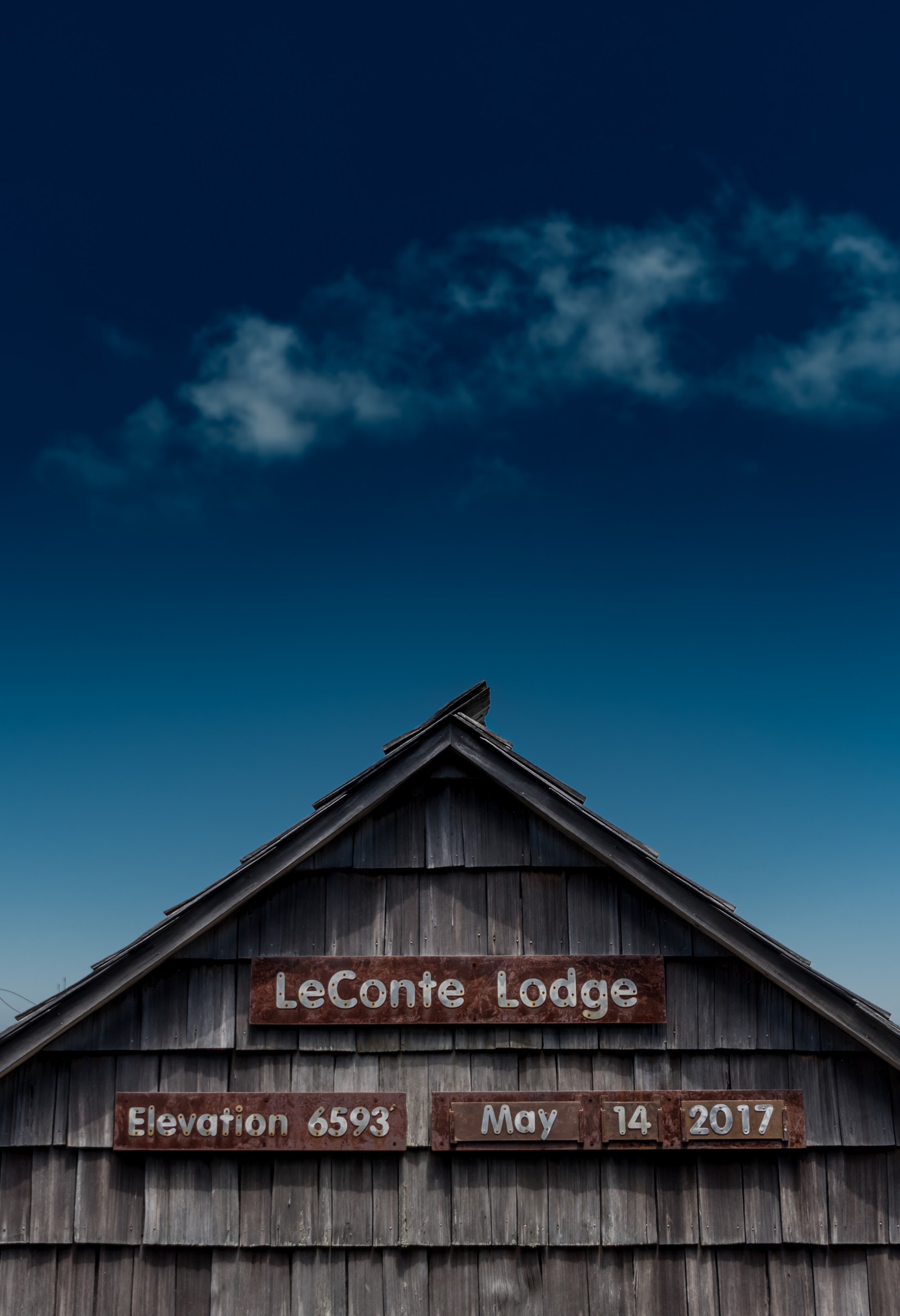 Mount LeConte is renowned for its diverse flora and fauna, creating an ecological wonder that attracts nature lovers and adventurers from all over the world. The mountain's lush forests are home to a variety of wildlife species, while its slopes are adorned with an array of plant species, some of which are found nowhere else in the world. The changing seasons bring a dynamic shift to the landscape, with vibrant wildflowers in spring, lush greenery in summer, rich autumn hues in fall, and snow-capped peaks in winter.
Moreover, Mount LeConte is a haven for outdoor enthusiasts. It offers a range of hiking trails that cater to both novice and experienced hikers. The trails wind through beautiful forested areas, across streams, and up rocky inclines, offering breathtaking views of the surrounding Blue Ridge Mountains and Tennessee valleys. Among these trails, Alum Cave Trail and Boulevard Trail are two of the most popular ones, each providing a unique perspective of the mountain's terrain.
Additionally, atop Mount LeConte is LeConte Lodge, the highest guest lodge in the eastern United States. Accessible only by foot, it offers a rustic retreat for those seeking solitude amidst nature. The lodge provides overnight accommodations and serves as a wonderful vantage point for witnessing some of the most spectacular sunrises and sunsets over the Tennessee landscape.
Mount LeConte is more than just a mountain peak in Tennessee. It is a natural sanctuary that encapsulates the raw beauty of the Blue Ridge Mountains. It invites visitors to immerse themselves in its majestic landscapes, to explore its rugged trails, and to experience the tranquility that comes with being one with nature. Whether you're an avid hiker, a wildlife enthusiast, or simply a lover of nature's beauty, Mount LeConte beckons you to discover its many wonders.
Fast Facts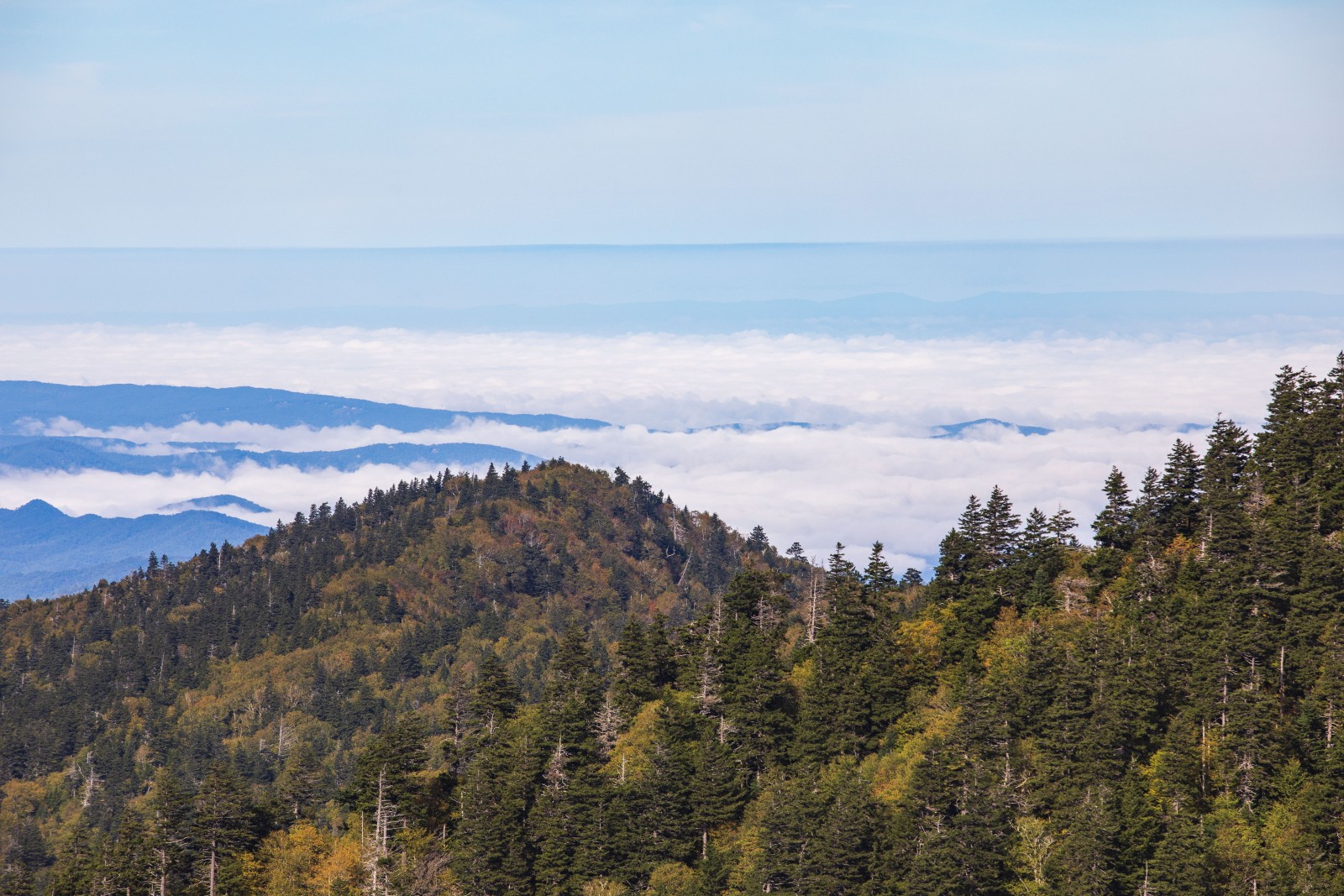 Country: United States
State/Province: Tennessee
County/Region: Sevier
Mountain Range: Blue Ridge Mountains, Great Smoky Mountains, Appalachian Mountains
Parents: Blue Ridge Mountains, Great Smoky Mountains, Appalachian Mountains
Elevation: 6,593 feet / 2,010 meters
Prominence: 1,360 feet / 410 meters
Isolation: 7.17 miles / 11.54 kilometers
Nearest Higher Neighbor (NHN): Clingmans Dome
Fun Fact: Mount LeConte is the third highest peak in Great Smoky Mountains National Park. It is also the highest mountain that lies completely within the state of Tennessee.
Flora and Fauna
Mount LeConte, located in the Blue Ridge Mountains of the Great Smoky Mountains National Park, is a striking testament to the majesty of nature. The mountain's unique geographical position and elevation, ranging from approximately 5,000 to 6,593 feet, create an environment conducive to a diverse range of flora and fauna. This diversity makes Mount LeConte a hotspot for ecological study and nature enthusiasts alike.
The flora on Mount LeConte is characterized by a variety of plant life that thrives in its distinct climates. The lower elevations of the mountain are dominated by deciduous trees such as the yellow birch and American beech, while higher altitudes are populated by coniferous species like the spruce and Fraser fir. The mountain boasts a stunning array of wildflowers including trillium, lady's slippers, and rhododendron, which bloom in an explosion of color each spring. These plants provide food and shelter for the numerous animal species living on the mountain.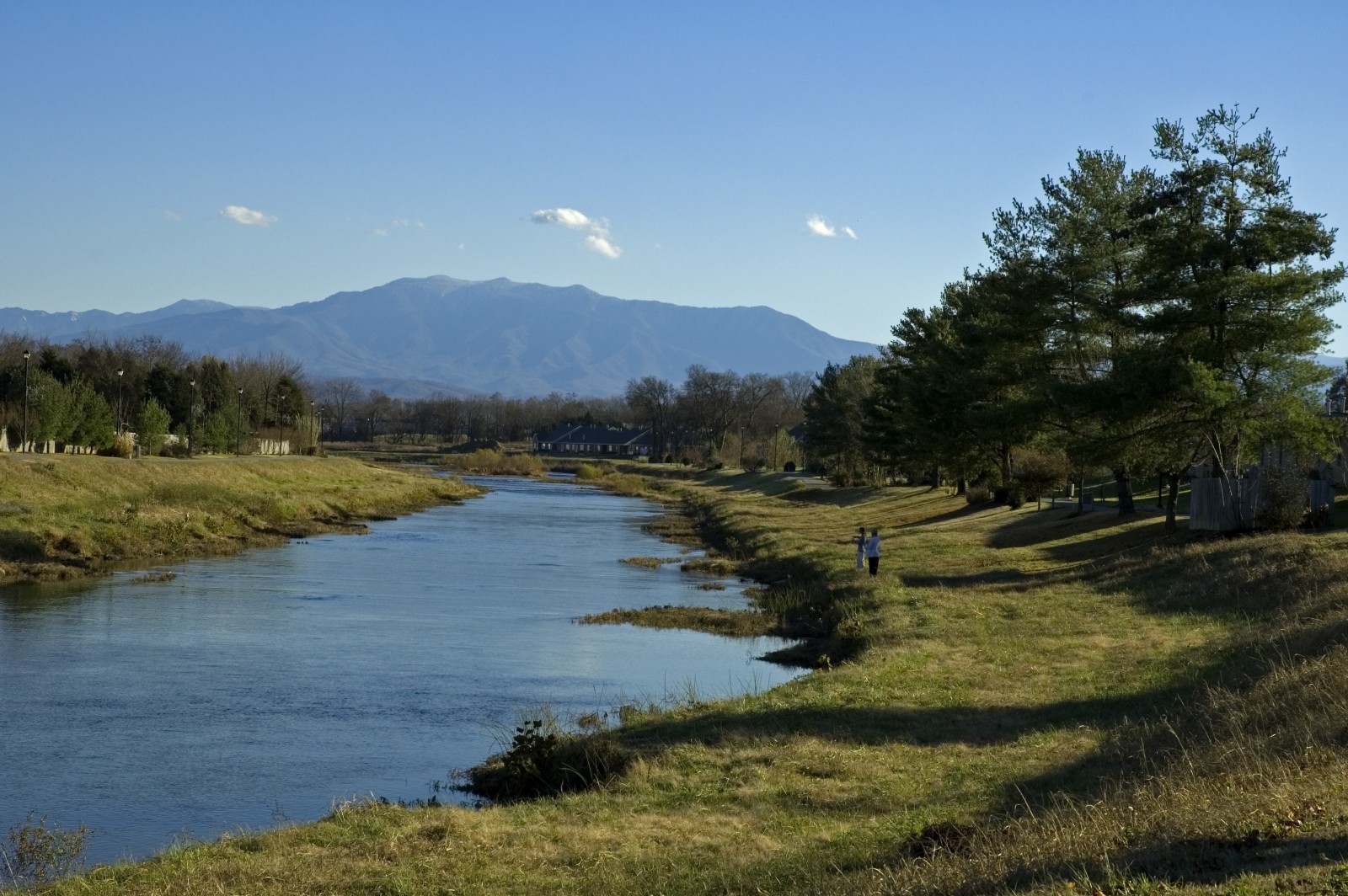 The fauna on Mount LeConte is equally diverse. Black bears are perhaps the most famous residents of the mountain; however, many other species also thrive here. The Smoky Mountains are home to more than 200 species of birds, making them a prime location for bird watching. Species such as the northern saw-whet owl, red-breasted nuthatch, and dark-eyed junco can often be spotted in the trees. The mountain's creeks and streams shelter a variety of amphibians including salamanders and frogs. Interestingly, Mount LeConte houses high-altitude species like the rare Jordan's salamander and northern flying squirrel which are typically found only in cooler, northern climates.
The Blue Ridge Mountains are undoubtedly a sight to behold but what truly sets Mount LeConte apart is its remarkable biodiversity. The rich tapestry of flora and fauna that call this mountain home create an ecosystem that is both complex and fascinating. With its diverse range of plant and animal life, Mount LeConte serves as a living testament to the intricacies and wonders of nature. It is a place where one can witness the delicate balance of life in motion, where each creature and plant contributes to the overall health and vitality of the ecosystem. Indeed, the flora and fauna of Mount LeConte are integral pieces of the greater Blue Ridge Mountains, embodying the wild and untamed spirit of this magnificent range.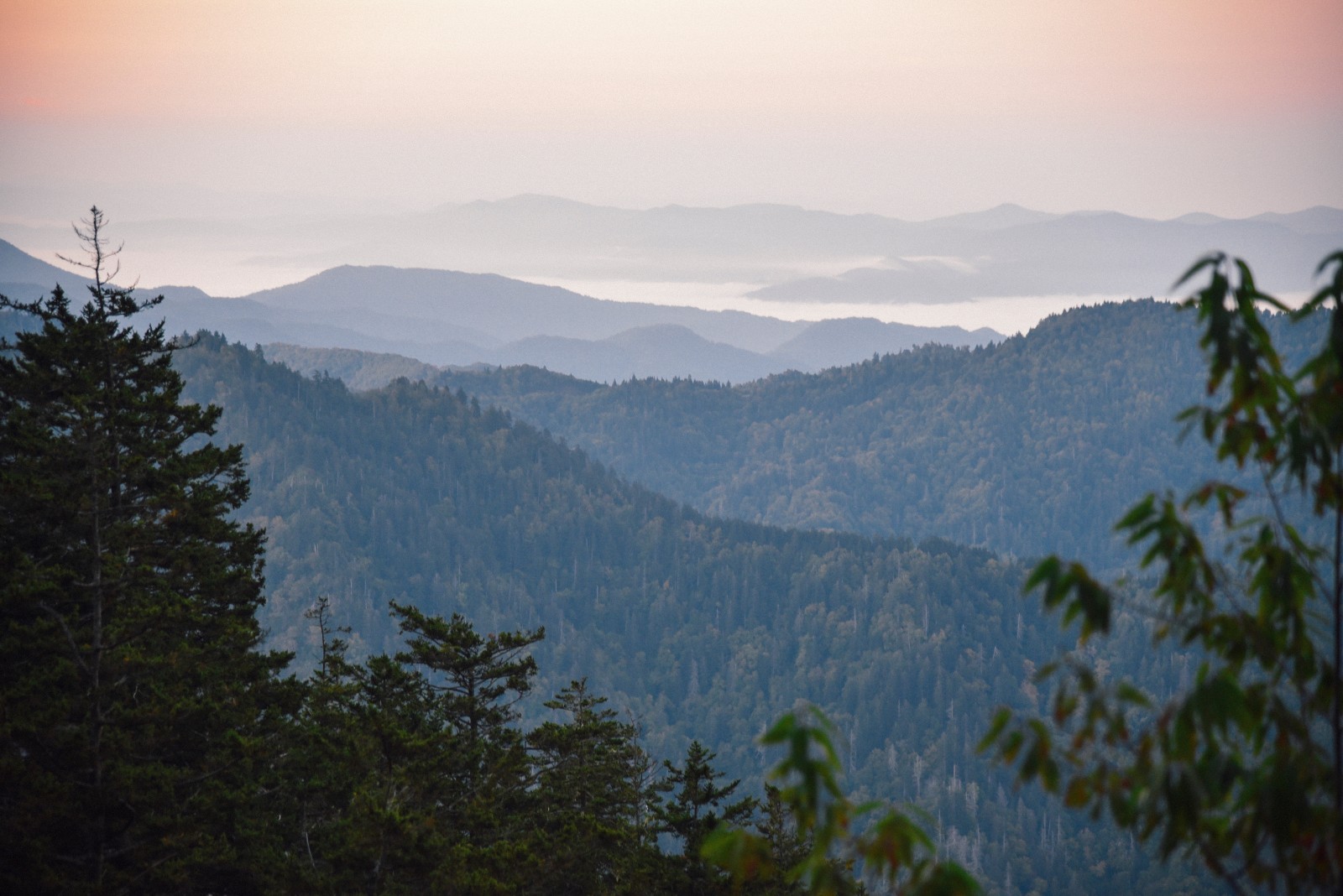 Trails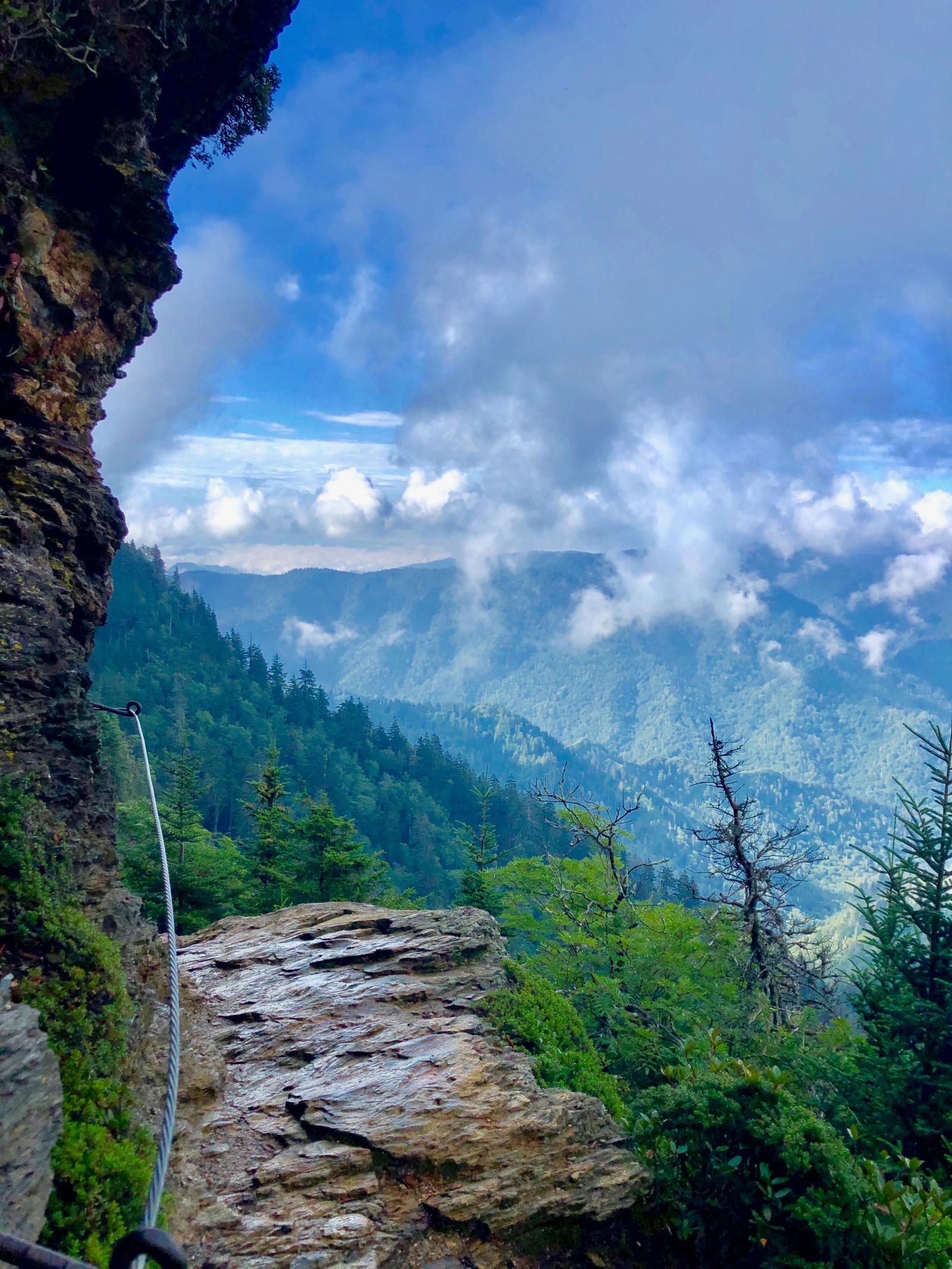 Nestled amidst the Blue Ridge Mountains, Mount LeConte offers a myriad of trails that are a testament to the natural beauty and diverse landscape of the area. These trails provide an excellent opportunity for hikers of all expertise levels to explore the wilderness, indulge in bird watching, or simply soak in the breathtaking views of the surrounding mountains and valleys.
One of the most popular trails near Mount LeConte is the Alum Cave Trail. This trail is approximately 5.5 miles long and is renowned for its unique geological features like the Arch Rock and Inspiration Point. The trail is moderately strenuous, but the spectacular vistas of the Smoky Mountains make every step worth it.
Another well-loved trail near Mount LeConte is The Boulevard Trail. A bit longer at approximately 8 miles, this trail follows along the high ridges of the Blue Ridge Mountains providing awe-inspiring views of Mount LeConte and its surrounding peaks. The trail is rated as difficult, making it a favorite among seasoned hikers seeking a challenge.
The Rainbow Falls Trail is another option for those seeking a challenging hike near Mount LeConte. At approximately 6.5 miles long, this trail features the highest single-drop waterfall in the Smokies, Rainbow Falls. The trail passes through old-growth forests and offers stunning views of Mount LeConte and other peaks in the Blue Ridge Mountains.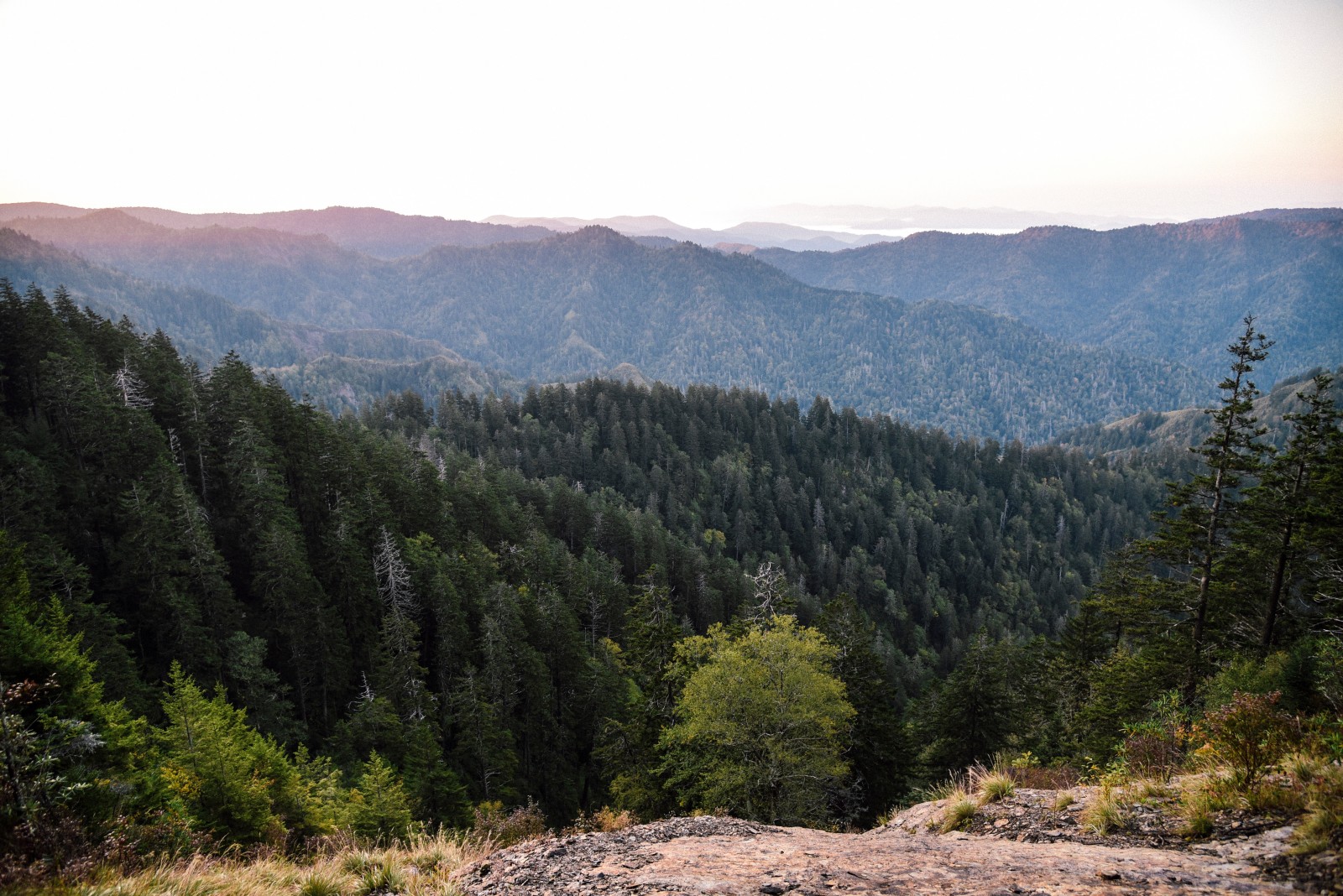 Lastly, there's the Bullhead Trail, known for its solitude and tranquility. This 7-mile trail is less crowded than its counterparts, making it an ideal choice for those seeking a peaceful hike in nature. The Bullhead Trail offers panoramic views of Mount LeConte and the valleys below, along with a variety of flora and fauna.
Whether you are an experienced hiker seeking a challenging trail or a nature lover wanting to experience the tranquility and beauty of the Blue Ridge Mountains, the trails near Mount LeConte offer something for everyone. Each trail presents its unique allure, with diverse landscapes, stunning vistas, and an abundance of wildlife that will surely make your hiking experience a memorable one.