Mt. Furchetta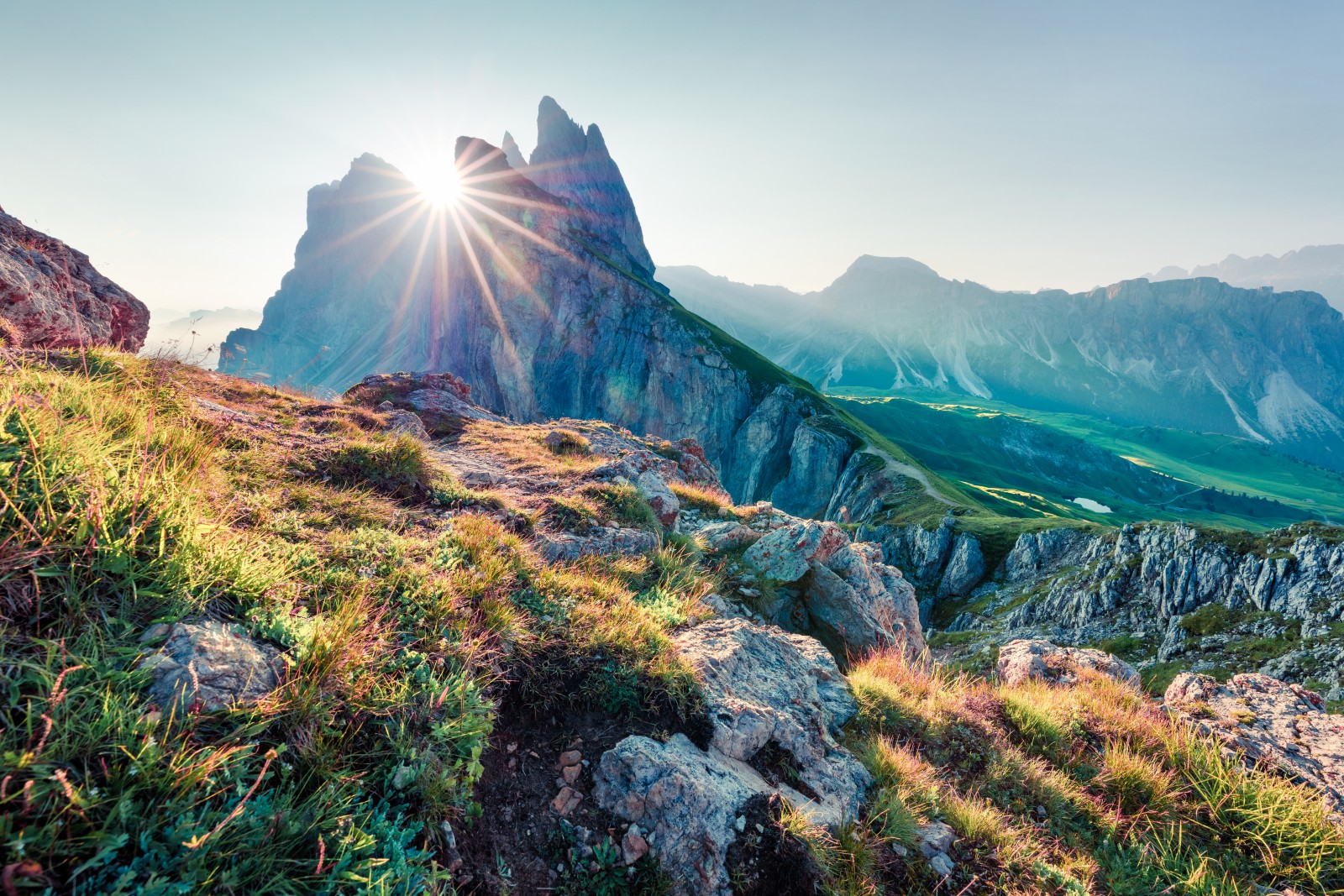 Furchetta, a prominent peak nestled in the northern part of Italy, is one of the many hidden gems in the Dolomites. Located in the province of Bolzano, this majestic mountain offers a unique blend of natural beauty, thrilling adventure and a serene escape from the hustle and bustle. The Dolomites, a mountain range that's part of the Southern Limestone Alps, is renowned for its striking pinnacles, steep cliffs and scenic valleys. Furchetta, standing at over 3,000 meters high, is a significant part of this breathtaking landscape.
The Furchetta peak is not just an idyllic sight to behold but it also presents an exciting challenge for mountaineers and hikers. Its rugged terrain and dramatic vertical drops provide thrilling climbing routes. To successfully reach the summit, climbers need to be adequately prepared and experienced as the route can be quite demanding. This challenge, however, is rewarded with panoramic views of the Dolomites and the surrounding regions of Bolzano.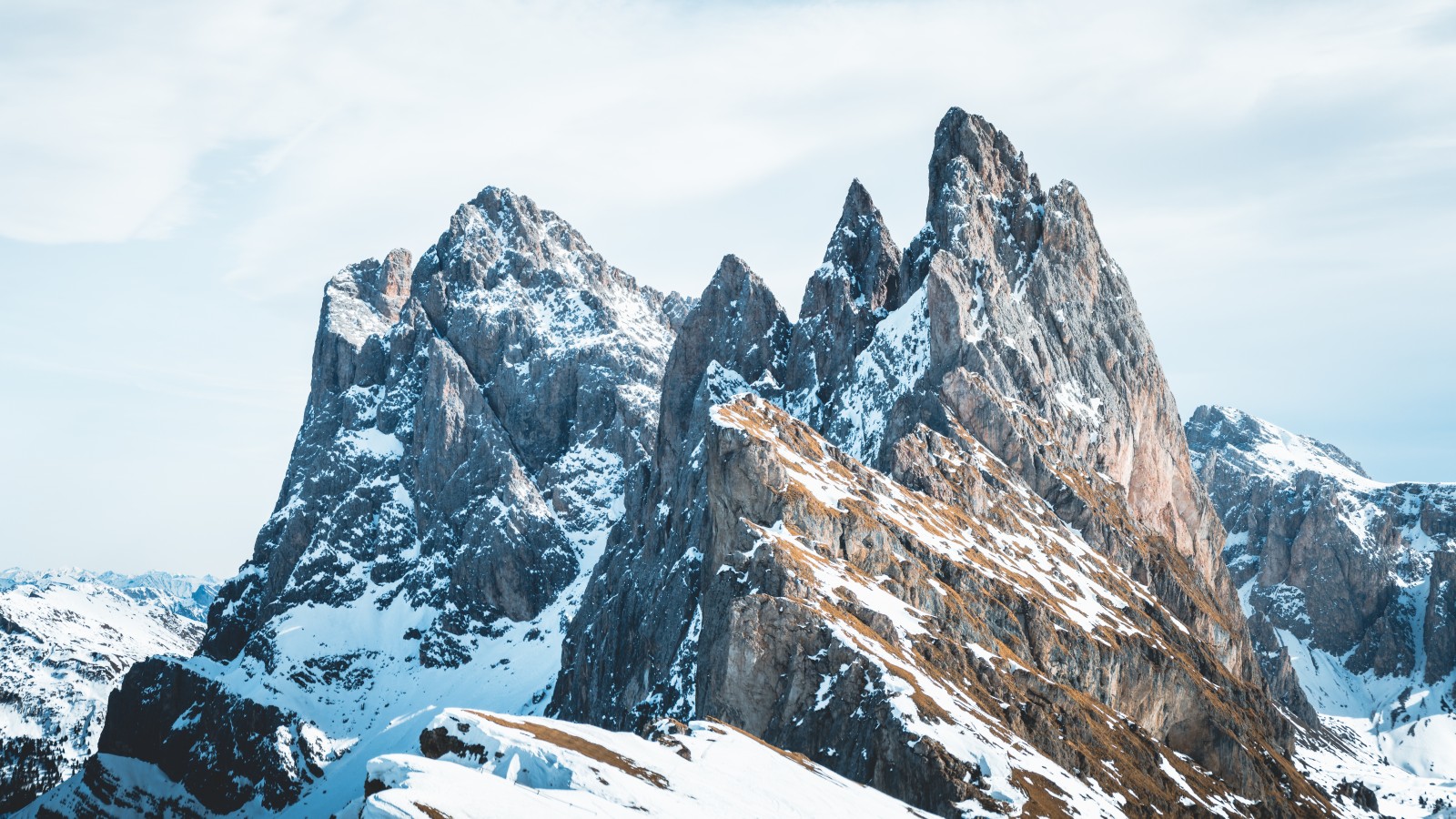 Bolzano, the city closest to Furchetta, serves as a gateway to this mountainous wonder. A city known for its rich history, vibrant culture, and charming architecture, Bolzano adds a delightful touch of Italian charm to any adventure to Furchetta. Here, visitors can immerse themselves in local traditions, enjoy delectable Italian cuisine and explore historic landmarks before or after their journey to the peak.
Furchetta is a captivating feature of Italy's Dolomites. Its towering presence near Bolzano offers not only an enticing challenge for outdoor enthusiasts but also an opportunity to appreciate the natural beauty and cultural richness of Italy. This remarkable peak embodies the grandeur and allure of the Dolomites, making it a must-visit destination for those seeking adventure and tranquility alike.
Fast Facts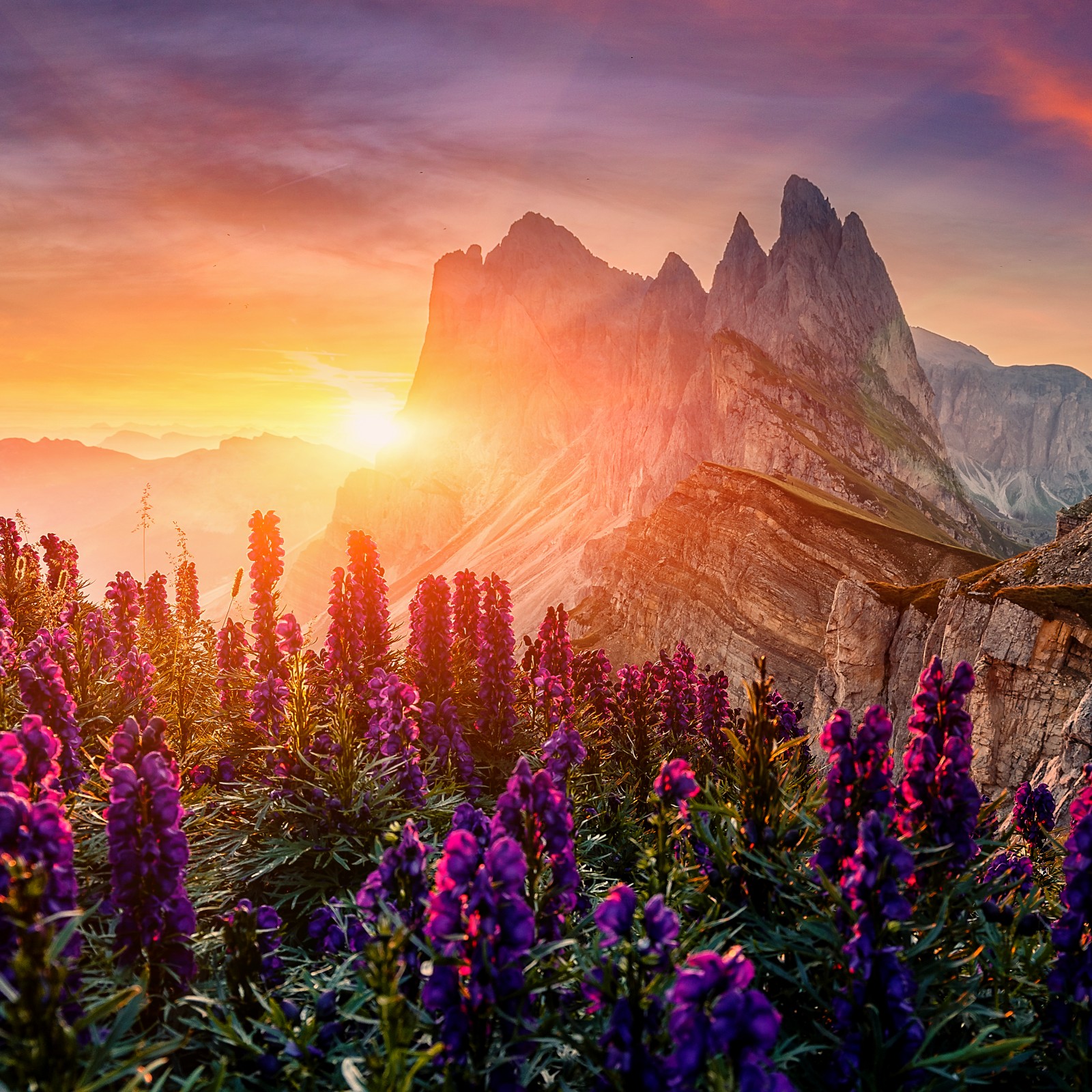 Country: Italy
State/Province: Trentino-Alto Adige
County/Region: Bolzano
Mountain Range: Odle Mountains, Dolomites, Southern Limestone Alps, Eastern Alps
Parents: Dolomites
Elevation: 9,925 feet / 3,025 meters
Prominence: 2,966 feet / 904 meters
Isolation: 6.2 miles / 10 kilometers
Nearest Higher Neighbor (NHN): Langkofel
First Ascent: 1870 by the hunter Johann Baptist Vinatzer
Neighboring Peaks: Mt. Furchetta matches Sass Rigais in height, another peak in the Odle mountains. Other prominent peaks in the group include Odla di Valdussa (2,936 m), Sass da l'Ega (2,924 m), the Big Fermeda (2,873 m) and the Small Fermeda (2,814 m), the Funes Pinnacle (2,834 m), Odla di Funes (2,800 m), and Sass de Messdì (2,762 m).
Flora and Fauna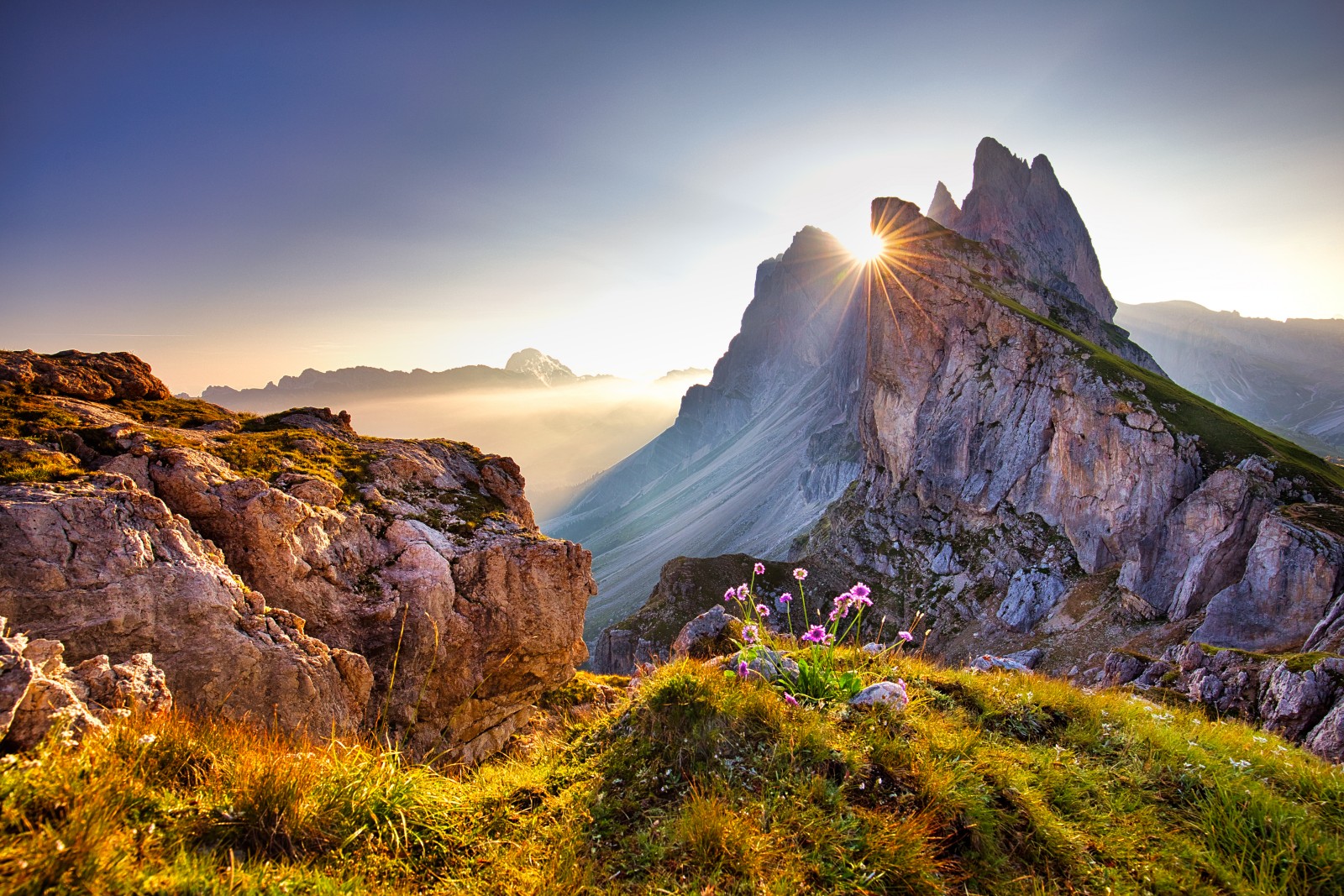 Furchetta is renowned for its unique flora and fauna. Nestled in the province of Bolzano, the Furchetta peak stands as a majestic testament to the rich biodiversity of the region. The Dolomites, a UNESCO World Heritage site, are home to a wide array of plant and animal species, providing an ideal ecosystem where diverse flora and fauna thrive.
The flora at Furchetta is characterized by a unique blend of Mediterranean and Alpine species due to its geographical location and altitude. The lower slopes are adorned with lush deciduous and coniferous forests, home to trees such as European larch, Norway spruce, and Swiss pine. As one ascends, the tree line gives way to alpine meadows bursting with colourful wildflowers like purple gentians, yellow alpine pasqueflowers and edelweiss, the iconic symbol of the Alps.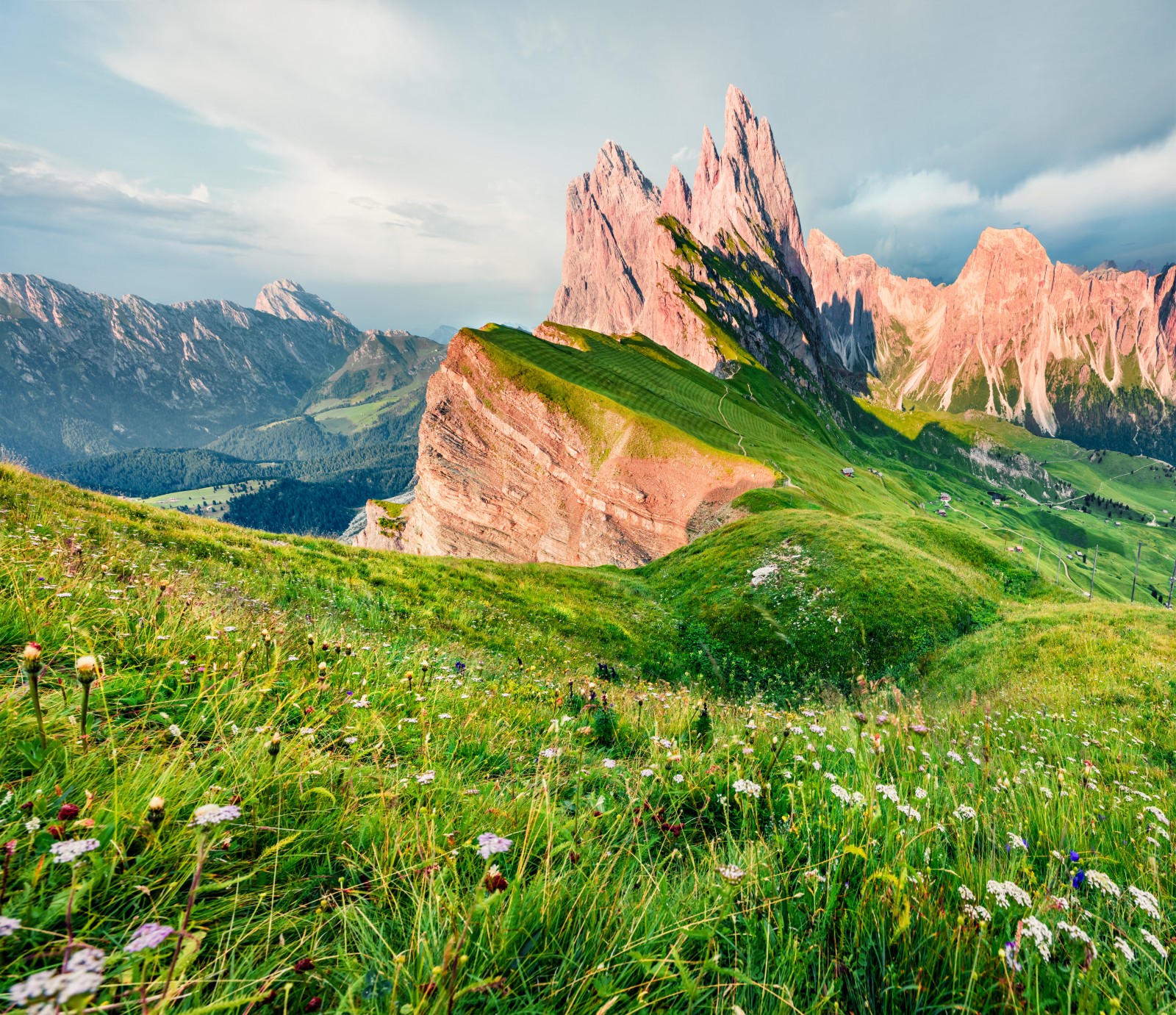 The fauna of Furchetta is equally remarkable with several species thriving in this environment. It harbours a rich avifauna including birds like the golden eagle, nutcracker, and wallcreeper. Mammals such as chamois, roe deer and Alpine marmots are commonly spotted on the slopes of Furchetta. The area is also home to brown bears and lynxes, which are significant to the ecosystem due to their role as apex predators.
Furchetta's biodiversity is not only an important component of the natural beauty that characterizes Bolzano and the wider Dolomites region but also plays a vital role in maintaining ecological balance. As such, it's crucial to conserve this rich biodiversity in order to preserve the environmental health of Furchetta and its surroundings. The flora and fauna in Furchetta are truly representative of the natural wealth of Italy, making it a must-visit site for nature enthusiasts worldwide.
Trails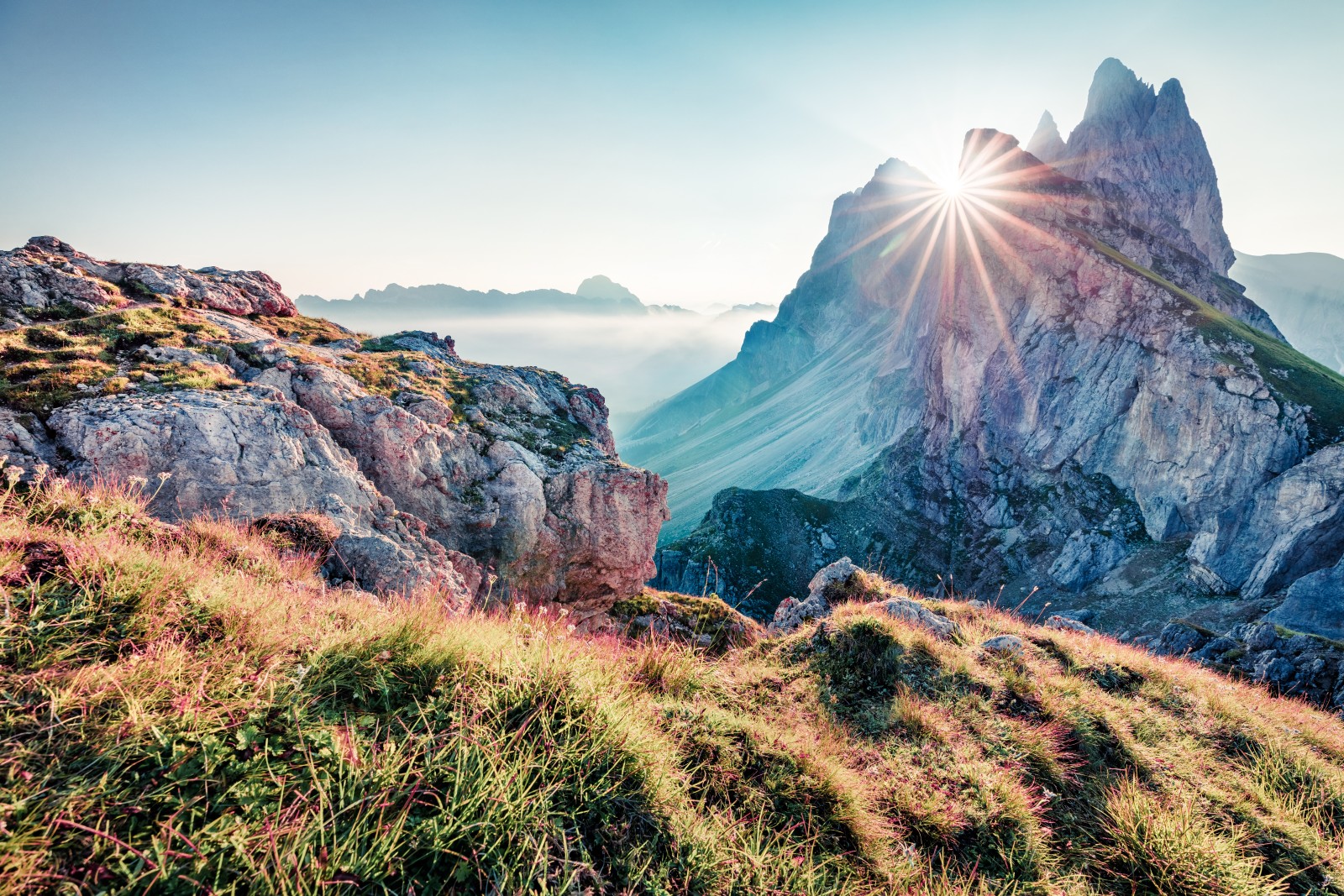 The Furchetta, located in the stunning region of Bolzano, Italy, serves as a gateway to some of the most breathtaking trails in the world. Known for its extraordinary natural beauty, this part of the Dolomites offers a plethora of options for hikers and mountaineers of all levels. The trails near Furchetta are well-maintained and clearly marked, leading through diverse landscapes that include lush forests, alpine meadows, and rugged mountain terrain.
One of the most scenic routes starts in the valley of Val Gardena and leads up through the Puez-Geisler Nature Park to the majestic Furchetta peak. This challenging route offers an unparalleled panorama of the Dolomites and requires a good level of fitness and experience. Another popular trail is the Adolf Munkel trail, which winds through the stunning Odle mountain range. This trail is relatively easy, making it suitable for families and less experienced hikers.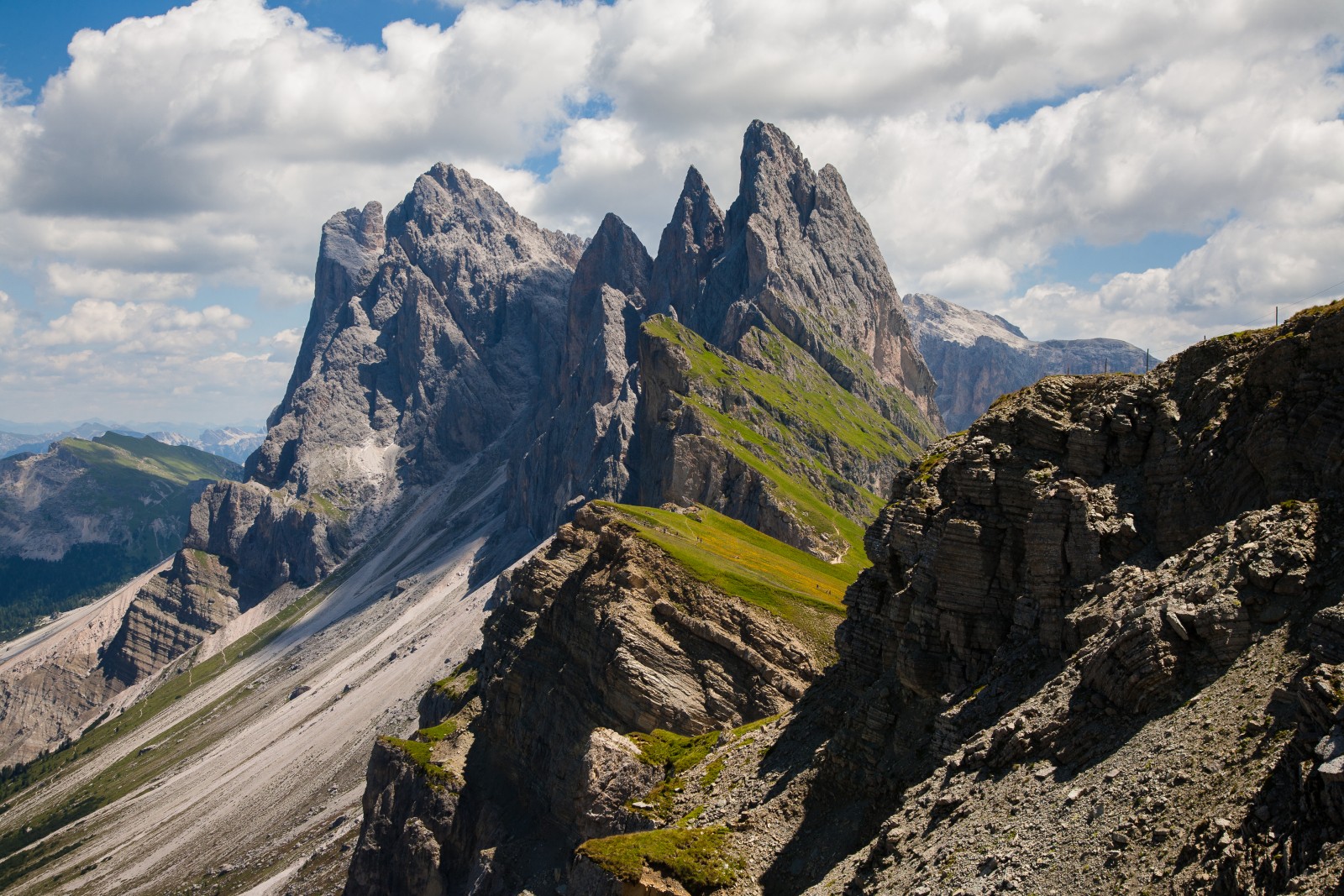 For those seeking a truly unique experience, the high-alpine route to the summit of Furchetta is a must. This demanding climb rewards with breathtaking views over the surrounding Dolomites. The trail starts at the Rifugio Firenze mountain hut and leads over steep rock passages and snowfields to the summit.
In addition to these trails, the area around Furchetta in Bolzano, Italy, also offers several longer trekking routes that lead through the heart of the Dolomites. These multi-day hikes offer an immersive experience into this unique mountain landscape and are a dream come true for every nature lover.
Whether you are a seasoned mountaineer or a casual hiker, the trails near Furchetta provide an opportunity to explore one of the most beautiful regions in Italy. With their diverse landscapes and stunning views, they offer an unforgettable experience for every outdoor enthusiast.