Sass Rigais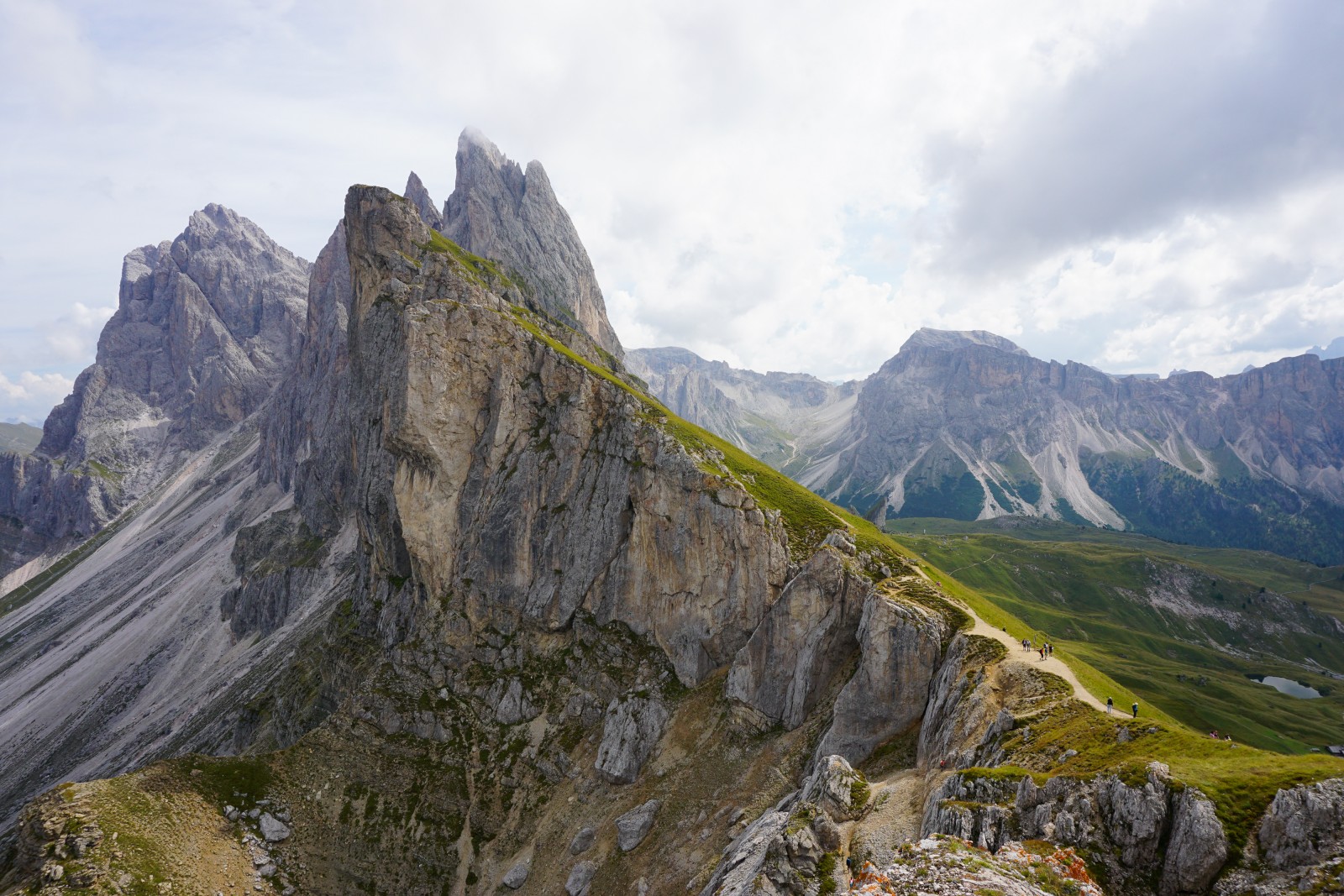 Sass Rigais is a prominent peak of the Odle Mountain range, situated in the northern Italian province of Bolzano. This stunning mountain peak, located in the heart of the Dolomites, is a favorite destination for mountaineers and hikers from around the world. Towering at an impressive 3,025 meters above sea level, Sass Rigais offers unparalleled views of the surrounding landscape, making it a must-visit spot for nature enthusiasts.
The Odle Mountains, part of the Dolomites in Italy, are a UNESCO World Heritage site and are renowned for their unique pale-colored, jagged peaks. Sass Rigais is one of two main summits in this range, the other being Furchetta. The ascend to Sass Rigais, while challenging due to its steep terrain and high altitude, rewards climbers with breathtaking panoramic views of the Dolomites and beyond.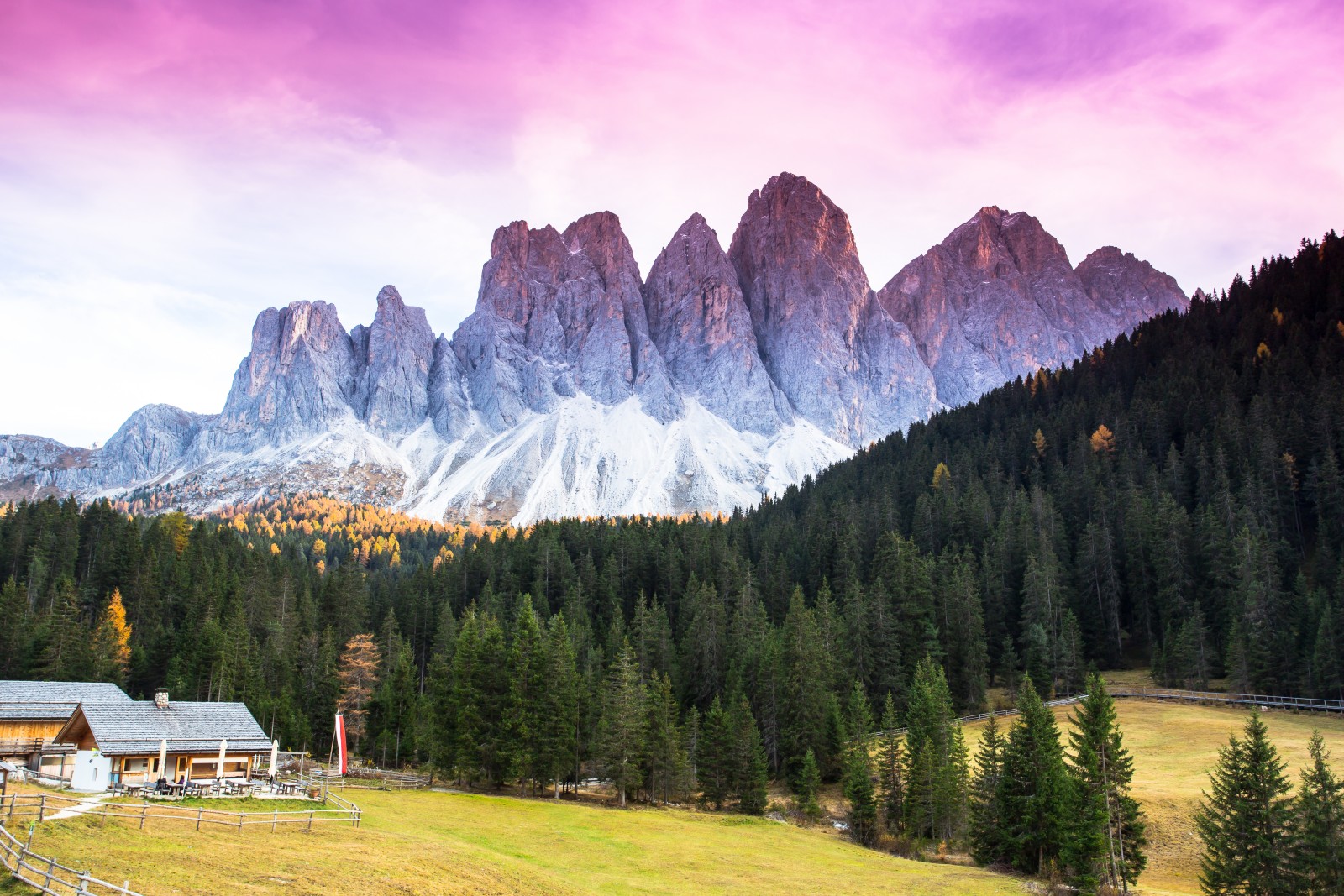 Located in Bolzano, a province known for its rich history and captivating landscapes, Sass Rigais is easily accessible from various parts of Italy. The province itself is a blend of Italian and Austrian cultures due to its location on the border of the two countries. For tourists and locals alike, the journey to Sass Rigais often includes exploring the enchanting province of Bolzano with its picturesque towns and lush vineyards.
Sass Rigais is more than just a mountain peak in Italy. It's a testament to the awe-inspiring beauty of nature that can be found in the Dolomites and the Odle Mountains. Whether you're an experienced mountaineer or a casual hiker seeking adventure, Sass Rigais promises an unforgettable experience amidst one of the most beautiful landscapes in the world.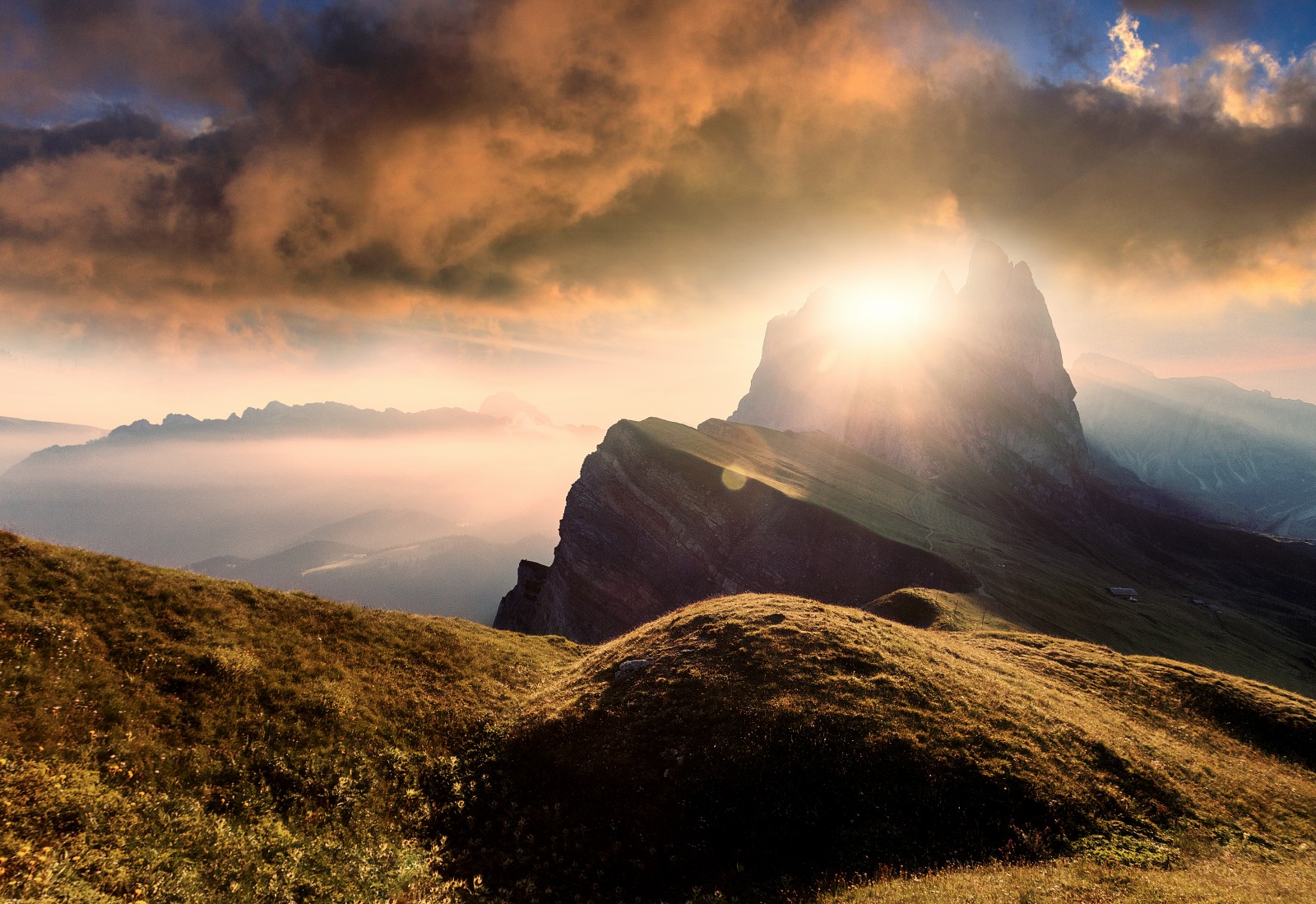 Fast Facts
Country: Italy
State/Province: Trentino-Alto Adige
County/Region: Bolzano
Mountain Range: Odle Mountains, Dolomites, Southern Limestone Alps, Eastern Alps
Parents: Dolomites
Elevation: 9,925 feet / 3,025 meters
Prominence: 1,103 feet / 336 meters
Isolation: 0.38 miles / 0.62 kilometers
Nearest Higher Neighbor (NHN): La Furchetta
Neighboring Peaks: Sass Rigais is the highest peak in the Odle mountains, standing exactly as high as its neighbor, Mt. Furchetta (3,025 m), and followed by Odla di Valdussa (2,936 m), Sass da l'Ega (2,924 m), the Big Fermeda (2,873 m) and the Small Fermeda (2,814 m), the Funes Pinnacle (2,834 m), Odla di Funes (2,800 m), and Sass de Messdì (2,762 m).
Flora and Fauna
Sass Rigais, situated in the Bolzano province of Italy is renowned for its stunning landscapes, a part of the Dolomites mountain range. The Sass Rigais peak stands as a testament to the magnificent beauty of nature. However, the allure of Sass Rigais extends beyond its rugged cliffs and panoramic views; it is also a treasure trove of diverse flora and fauna.
The flora at Sass Rigais is a vibrant blend of alpine and subalpine species. As you ascend the mountain, you will come across a variety of plants including the Dolomite Cinquefoil and the strikingly beautiful Edelweiss which are endemic to this area. The lower slopes are adorned with dense forests of conifers, primarily spruce and larch, interspersed with Alpine rose bushes. As you move higher up, the vegetation becomes more scarce but no less intriguing, with mosses and lichens clinging to the rocks, surviving in the harsh conditions.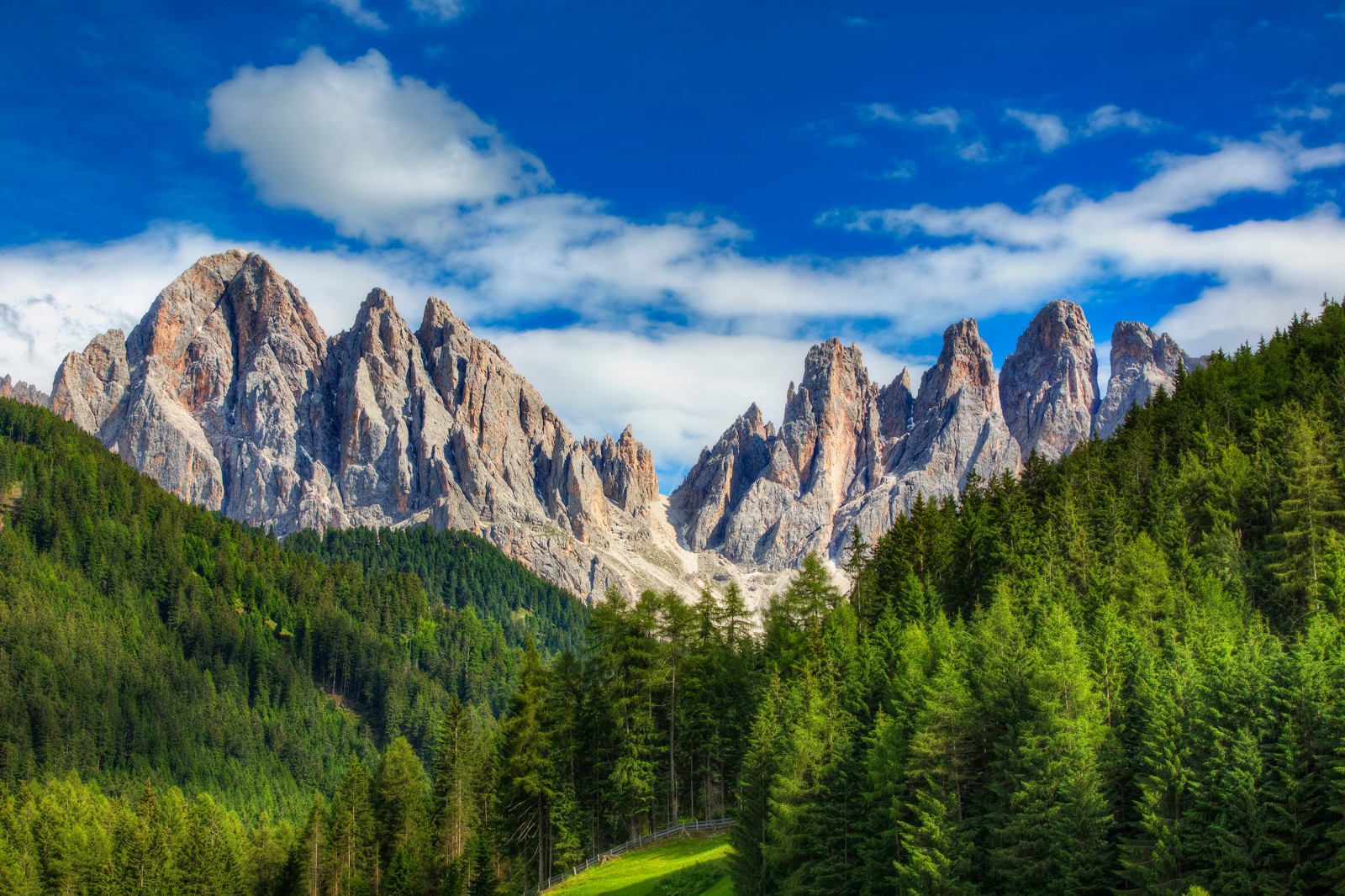 The fauna at Sass Rigais is equally fascinating. The area supports a range of wildlife from small insects to large mammals. One can spot marmots and chamois scampering across rocky terrains while birds such as golden eagles and alpine choughs soar above. The Dolomites are also home to the elusive lynx and brown bears which roam in the more remote areas of this region.
Sass Rigais, located in Bolzano, Italy, is not just a mountaineer's dream but also a haven for biologists and nature enthusiasts who find its flora and fauna captivating. The diversity offered by the Dolomites' ecosystem demonstrates nature's resilience and adaptability in the face of harsh climates and challenging terrains. This makes Sass Rigais an important site for ecological study and conservation efforts.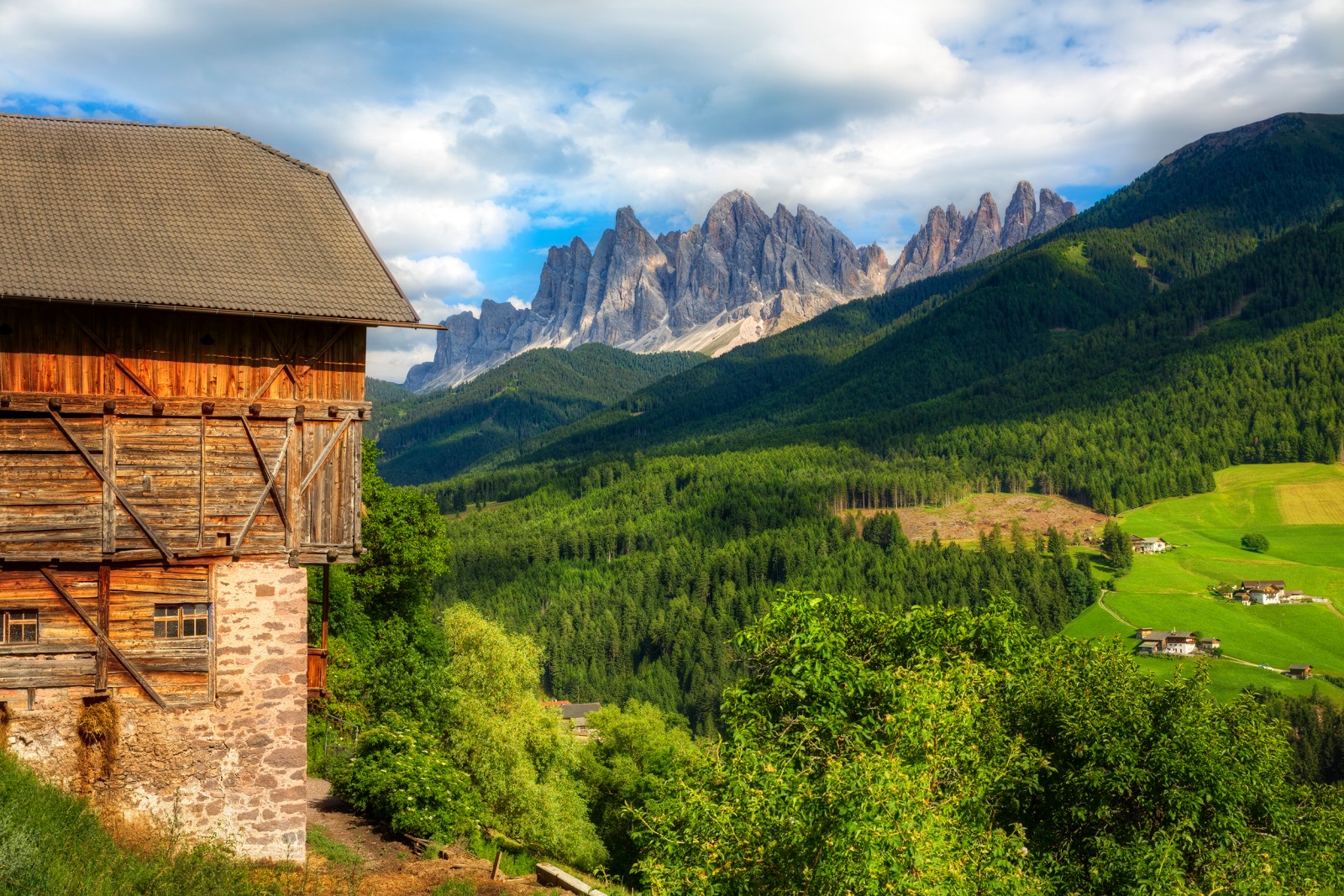 Trails
Sass Rigais, situated in the Dolomites, is one of the most remarkable peaks in Italy. Located in the province of Bolzano, it stands as a majestic sight that attracts many hiking enthusiasts from around the world. The Dolomites are known for their breathtaking beauty and the numerous trails they offer. Among these trails, the ones near Sass Rigais stand out due to their unique blend of natural beauty and challenging terrain.
The Sass Rigais trails provide a range of routes to cater to different levels of hikers. For beginners, there is an easy trail that circles around the base of Sass Rigais, allowing hikers to enjoy the stunning views without undergoing a difficult climb. This route offers a panoramic view of the Dolomites and is perfect for those who are new to hiking.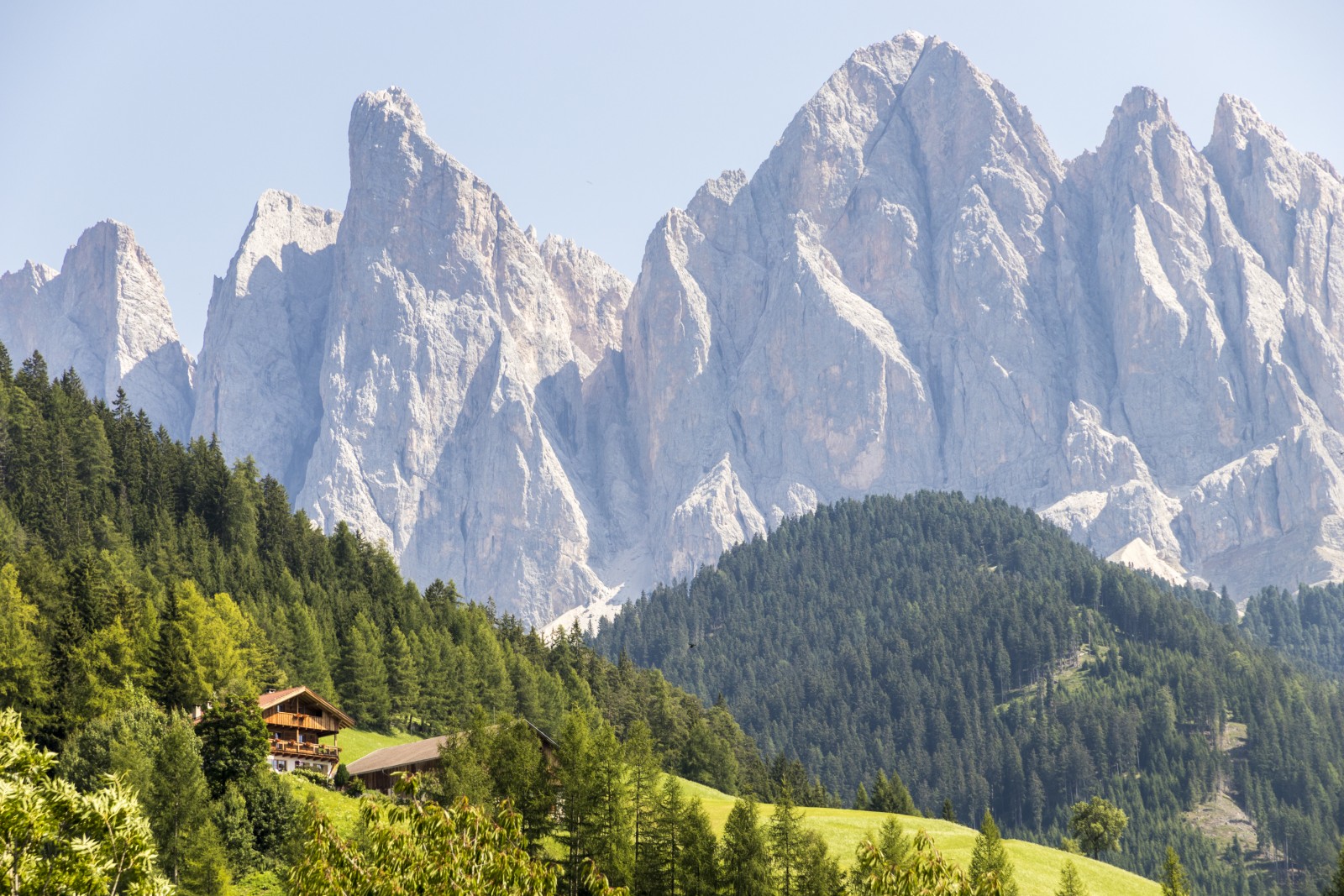 For more experienced hikers, the Sass Rigais summit trail is an excellent choice. This route is more challenging, involving a steep climb up and over rocky terrain. However, the reward is worth the effort: reaching the summit provides a breathtaking view of the surrounding Dolomites that can't be matched.
In addition to these routes, there are also several other trails near Sass Rigais that allow you to explore the beauty and diversity of the Dolomites. These trails pass through lush forests, across crystal clear streams, and along scenic ridges, providing ample opportunities for photography and wildlife spotting.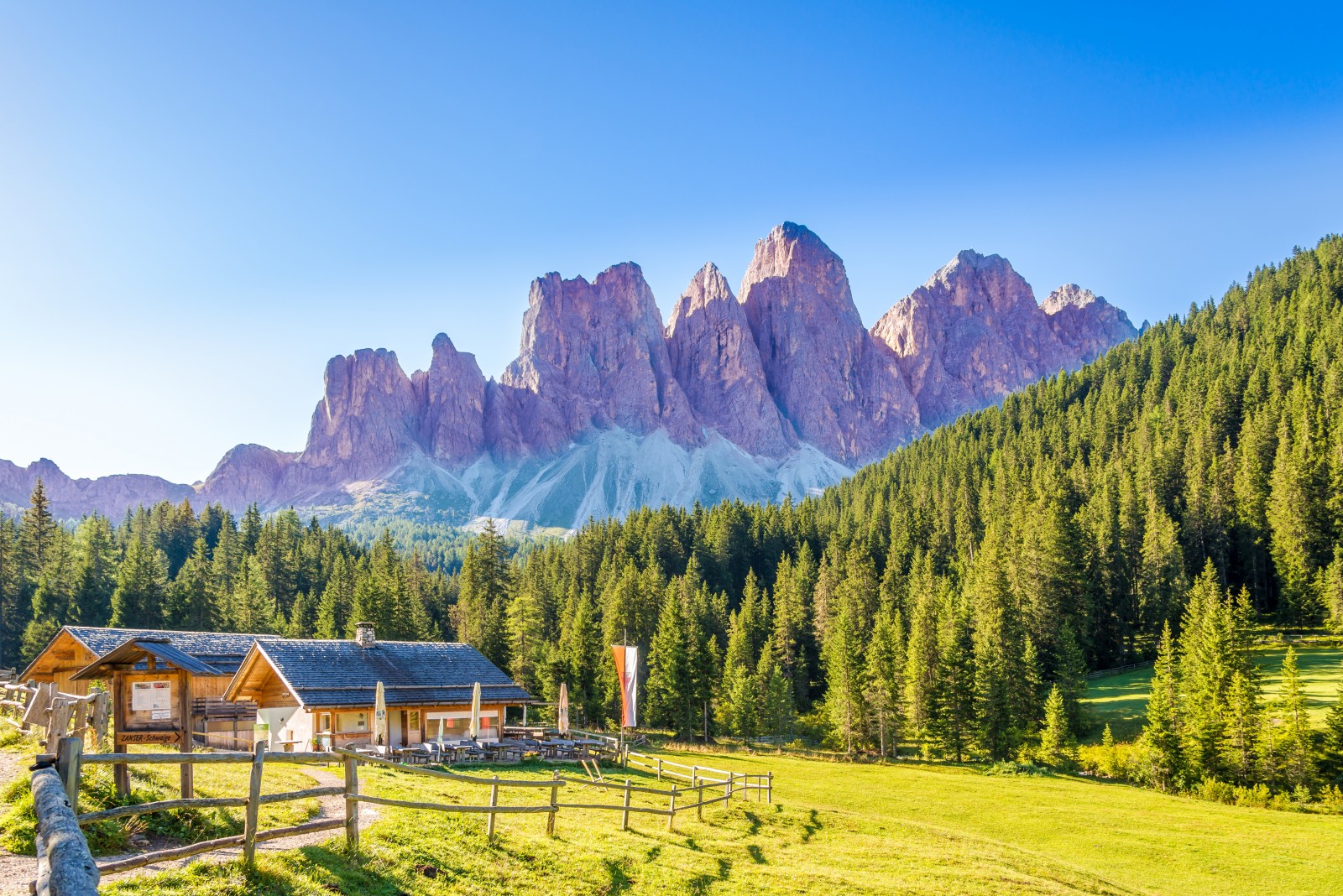 Whether you're a seasoned hiker or just starting out, Sass Rigais in Bolzano, Italy offers some of the best trails in the Dolomites. Each trail promises unique experiences and unparalleled views of one of Italy's most stunning landscapes. These trails are not only a testament to the natural beauty of Italy but also offer an unforgettable adventure for everyone who embarks on them.