Sass de Mesdi | Sass de Messdi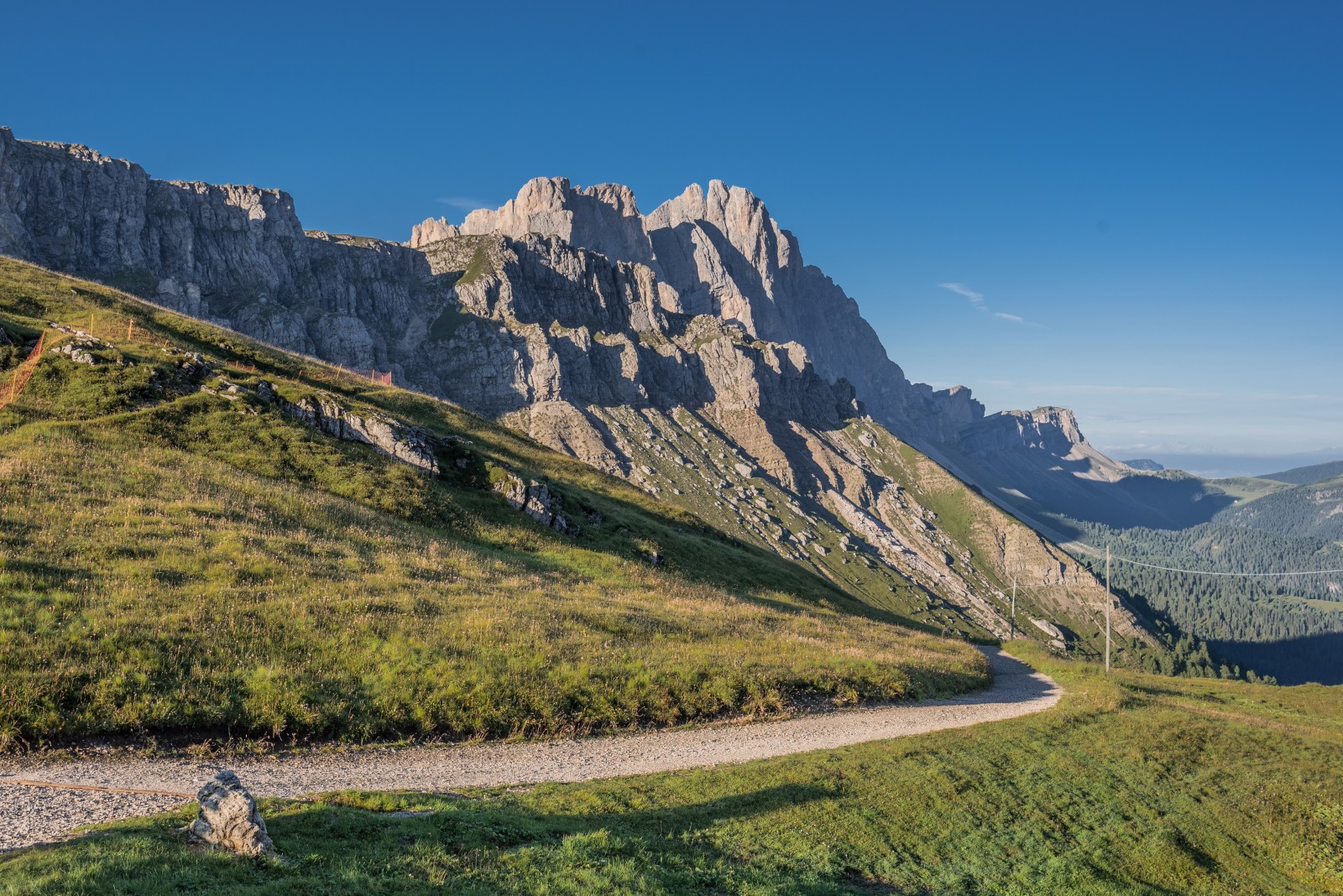 Sass de Mesdi, located in the province of Bolzano, Italy, is a striking and visually arresting peak in the Dolomites mountain range. This awe-inspiring natural marvel is a haven for outdoor enthusiasts and adventure seekers. The Dolomites, known for their stunning beauty and breathtaking landscapes, are a UNESCO World Heritage site, and Sass de Mesdi is one of their crown jewels.
Sass de Mesdi stands tall at an impressive elevation, offering a challenging yet rewarding experience for mountaineers and hikers. Its unique geological composition, characterized by pale-colored dolomite rock formations, creates an unparalleled spectacle, especially during sunrise and sunset when the rocks turn into a radiant palette of colors.
Not only is Sass de Mesdi a sight to behold, but it also offers an abundance of recreational activities. During the winter months, it becomes a paradise for skiers and snowboarders, with its pristine slopes offering a thrilling ride down the mountainside. In the summer, it transforms into a playground for hikers and climbers who seek to conquer its towering heights.
But Sass de Mesdi is not just about thrilling adventures. It is also a place of rich biodiversity and ecological significance. Its diverse habitats are home to numerous species of flora and fauna, some of which are endemic to the Dolomites. Thus, it offers an excellent opportunity for nature lovers and wildlife enthusiasts to explore and study its unique ecosystems.
Sass de Mesdi, located in Bolzano, Italy, encapsulates the diverse natural beauty and recreational opportunities that the Dolomites offer. Whether you are an adrenaline junkie or a nature lover, this magnificent peak provides an unforgettable experience that will surely leave a lasting impression.
Fast Facts
Country: Italy
State/Province: Trentino-Alto Adige
County/Region: Bolzano
Mountain Range: Odle Mountains, Dolomites, Southern Limestone Alps, Eastern Alps
Parents: Dolomites
Elevation: 9,062 feet / 2,762 meters
Prominence: 210 feet / 64 meters
Isolation: .41 miles / .67 kilometers
Nearest Higher Neighbor (NHN): Piz Pisciadù
First Ascent: by the hunter G.B. Vinatzer in August, 1884, via Forcella di Mesdì.
Neighboring Peaks: The Odle mountains are located in the Puez-Odle Nature Park in South Tyrol, Italy. Sass Rigais and Mt. Furchetta (both 3,025 m), stand as the tallest peaks in the group, other peaks include Odla di Valdussa (2,936 m), Sass da l'Ega (2,924 m), the Big Fermeda (2,873 m) and the Small Fermeda (2,814 m), the Funes Pinnacle (2,834 m), and Odla di Funes (2,800 m).
Flora and Fauna
The Sass de Mesdi, located in the heart of Bolzano, Italy, is a significant part of the Dolomites mountain range. The area is renowned for its unique and diverse flora and fauna, which has garnered the interest of ecologists, nature enthusiasts, and researchers worldwide. The captivating biodiversity of Sass de Mesdi makes it a spectacular spectacle of nature's beauty and resilience.
The flora of Sass de Mesdi is characterized by a variety of plant species that have adapted to the harsh climatic conditions and rocky terrain of the Dolomites. These include a range of alpine flowers such as the Edelweiss, Blue Gentian, and Alpine Rose. Moreover, the lower slopes of the mountain range are adorned with dense forests of Norway spruce, larch, and Swiss pine. This rich vegetation provides a lush green canvas that contrasts starkly with the stark grey cliffs of the Dolomites.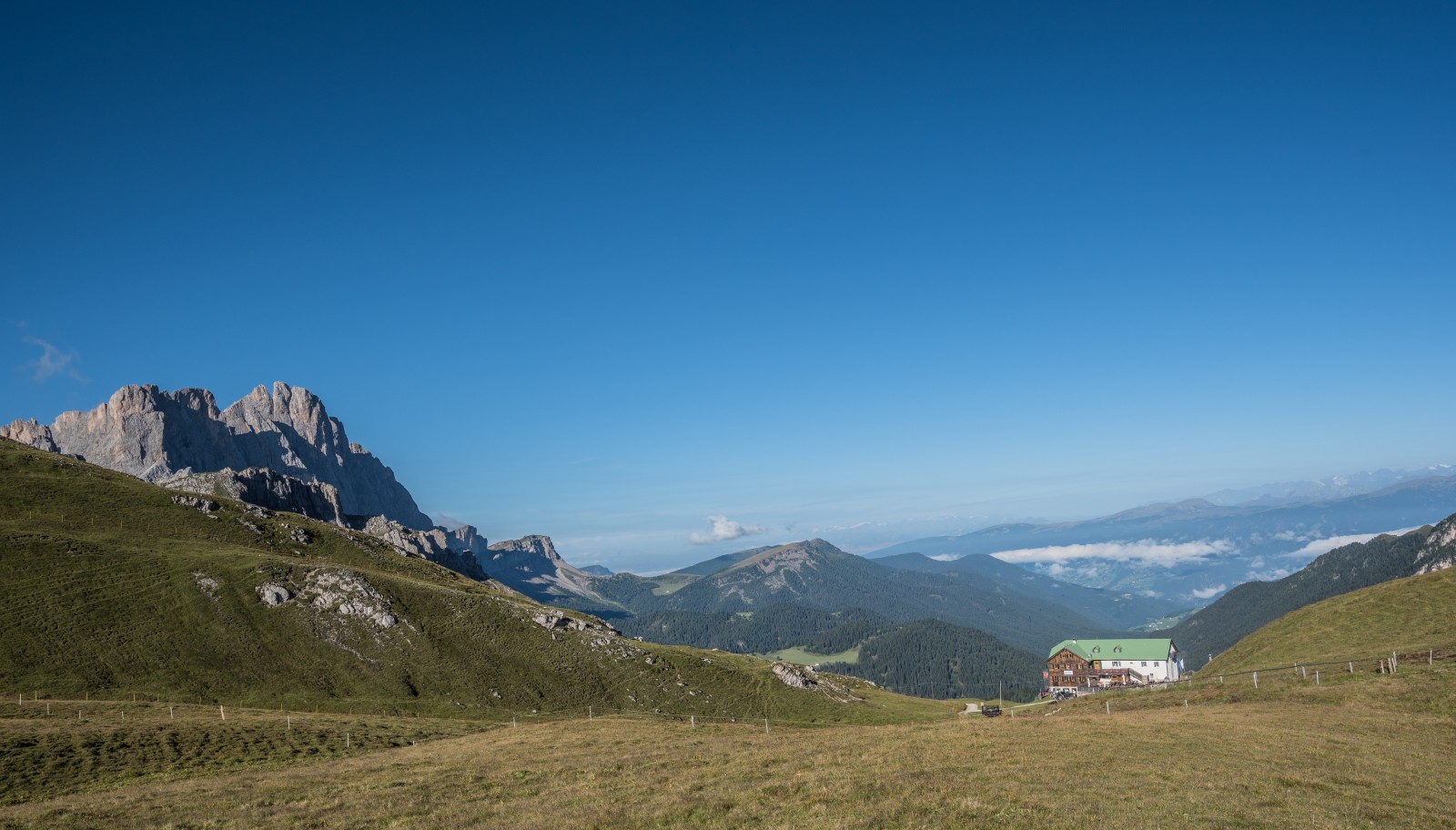 On the other hand, the fauna of Sass de Mesdi is equally impressive, featuring a host of species that have made this mountainous region their home. Among these are various species of birds such as the Golden Eagle and Alpine Chough. Mammals like marmots, chamois, and roe deer also inhabit these high-altitude ecosystems. Furthermore, you might also encounter the elusive lynx if you're lucky.
The Sass de Mesdi's flora and fauna contribute significantly to its allure, drawing tourists and nature enthusiasts from across the globe to Bolzano in Italy. The region's biodiversity is not only a testament to nature's adaptability but also serves as an essential resource for scientific study and conservation efforts. It is necessary to preserve this natural heritage of the Dolomites for future generations to appreciate and study. Thus, Sass de Mesdi stands as a vibrant testament to the rich biodiversity of Bolzano, Italy.
Trails
The mountain range of Sass de Mesdi, located in the Dolomites, Italy, offers some of the most breathtaking trails for hikers and trekkers alike. Nestled in the province of Bolzano, these trails are a must visit for those seeking an unparalleled experience of the rugged mountain terrain.
One of the most popular routes is the trail that leads to the summit of Sass de Mesdi itself. This challenging ascent provides panoramic views of the Dolomites and the surrounding Bolzano landscape, making it an unforgettable experience. Along the route, you will encounter a variety of terrains from rocky slopes to dense forests, offering an adventurous and diverse trekking experience.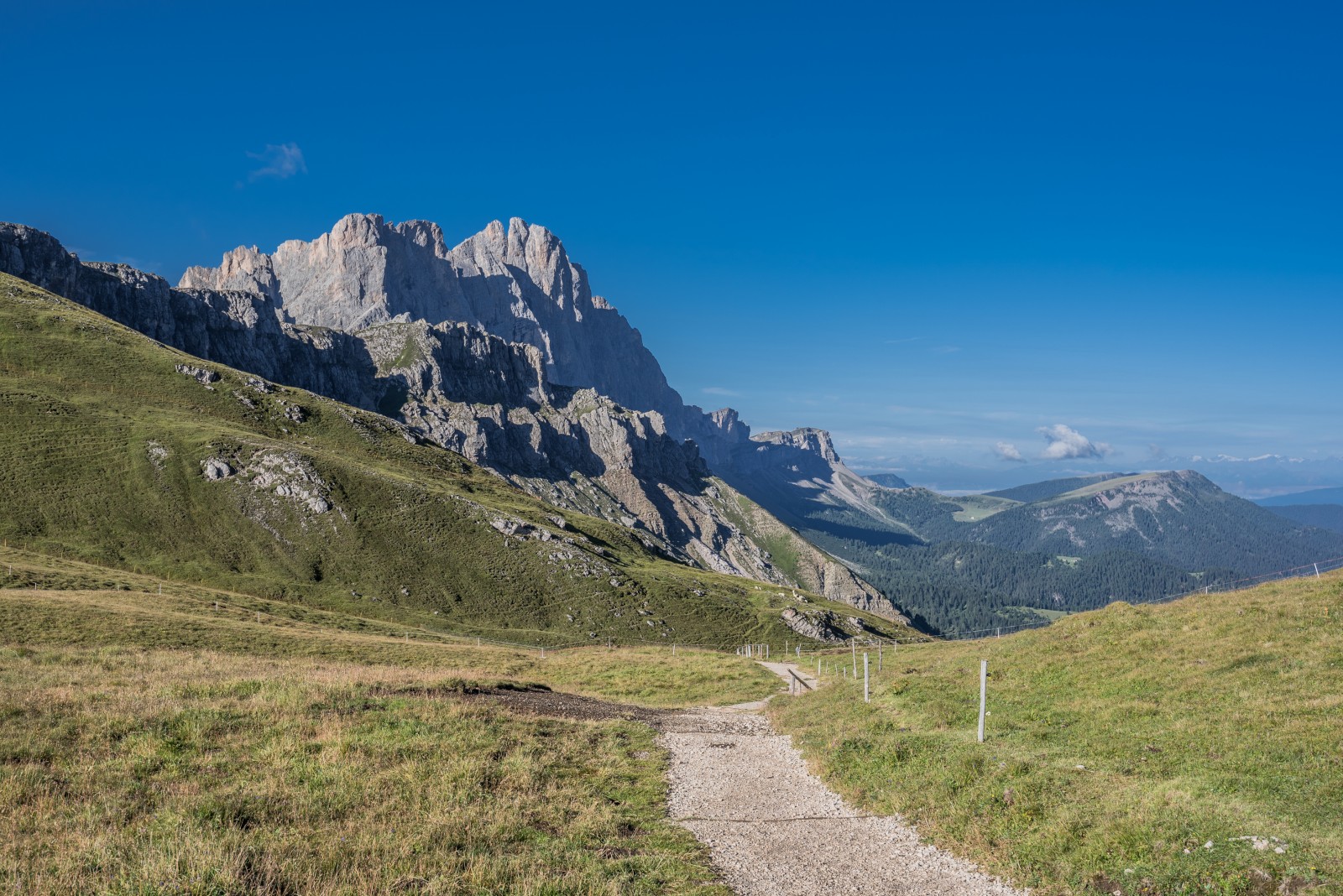 Another notable trail is the Puez-Odle loop trail. Starting from Sass de Mesdi, this route takes you through a series of mountain peaks and valleys. The trail boasts stunning views of wild alpine meadows, steep cliffs and towering rock formations. The Puez-Odle loop is considered one of the best trails in Bolzano for its awe-inspiring natural beauty.
For those looking for less strenuous trails near Sass de Mesdi, the Pralongià Plateau route is an excellent choice. This trail offers a gentle hike through rolling green pastures and picturesque scenery, making it perfect for families and beginners.
The trails near Sass de Mesdi are not just about hiking, they are about experiencing nature at its finest. From challenging climbs to leisurely walks, there is a route suitable for every kind of outdoor enthusiast. Whether you're a seasoned hiker or a first-time visitor to Italy's Dolomites, exploring the trails near Sass de Mesdi is bound to be an unforgettable experience.