Mount Pinchot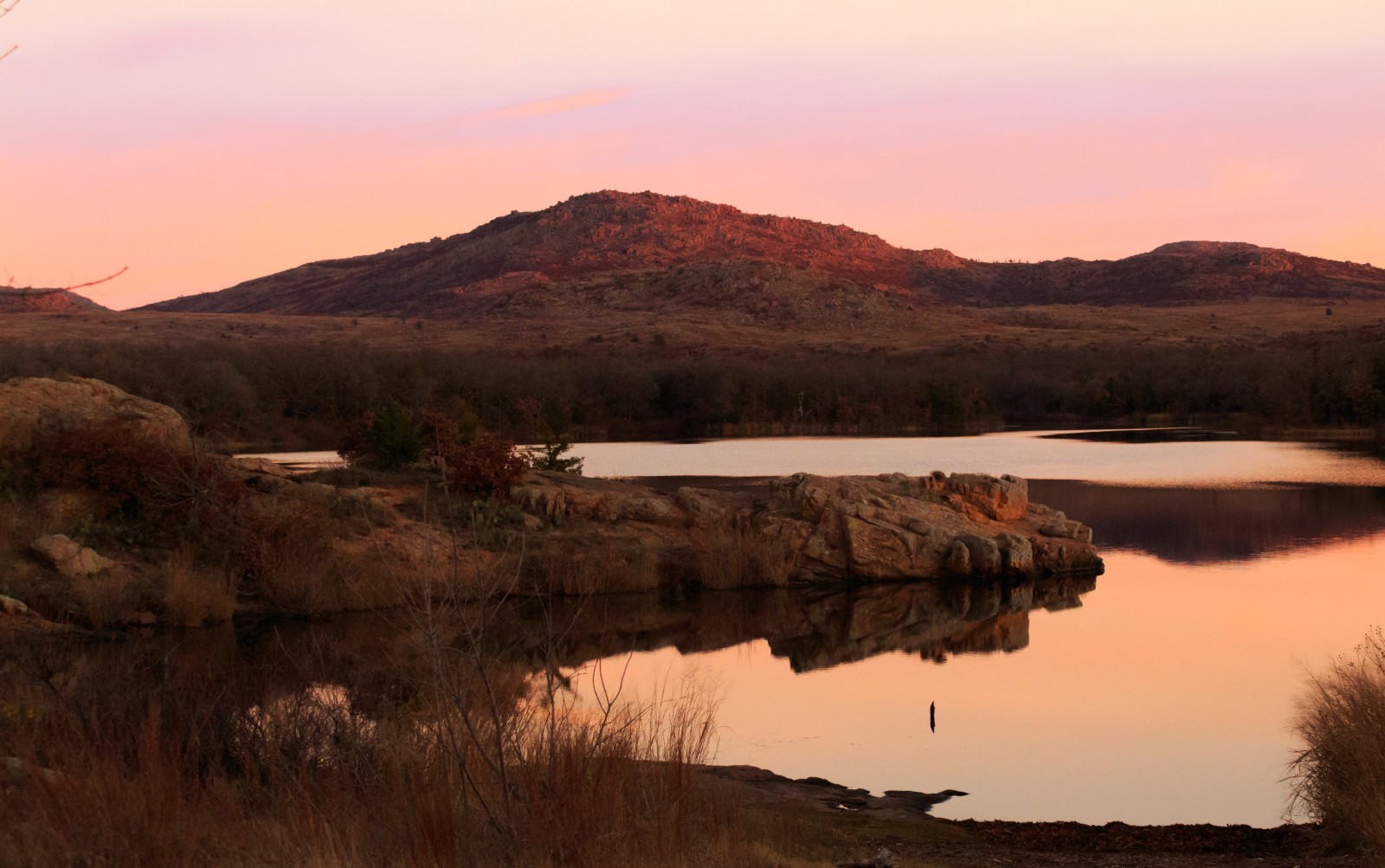 Mount Pinchot, located in the heart of Oklahoma, is a prominent feature of the Wichita Mountains. The Wichita Mountains, a rugged range that extends to the southwest of the state, are an impressive spectacle of geology and natural beauty, with Mount Pinchot serving as one of its most notable peaks. This area holds significant cultural and historical importance, as it was one of the first regions settled in Oklahoma.
Mount Pinchot is named after the renowned American forester and conservationist, Gifford Pinchot. Known for its rugged terrain, this mountain provides challenging hiking trails that lead to breathtaking views at its summit. It offers not only a physically stimulating adventure but also an immersive nature experience. From its peak, you can observe panoramic views of the surrounding Wichita Mountains and the diverse flora and fauna that call them home.
The geography of Mount Pinchot is characterized by steep slopes and rough terrains composed primarily of granite and gneiss. It also boasts unique vegetation, with a mix of shortgrass prairie and various species of oak trees dominating the landscape. The mountain's diverse ecosystem creates a haven for a variety of wildlife such as elk, bison, and longhorn cattle, adding to its appeal for outdoor enthusiasts.
The Wichita Mountains and Mount Pinchot in particular are not just natural attractions for hikers and wildlife enthusiasts. They also hold significant importance for researchers and scientists who study the region's unique geology and biodiversity. The mountain's varied ecosystems offer an ideal environment for studying plant and animal adaptations to harsh environments.
Mount Pinchot is not just another peak in Oklahoma's Wichita Mountains. It embodies natural beauty, ecological diversity, and geological significance. This mountain presents a unique blend of recreational opportunities and scientific research potential, making it an essential part of Oklahoma's natural heritage.
Fast Facts
Country: United States
State/Province: Oklahoma
County/Region: Comanche
Mountain Range: Wichita Mountains
Parents: Wichita Mountains
Elevation: 2,461 feet / 750 meters
Prominence: 581 feet / 755 meters
Isolation: 3.28 miles / 5.27 kilometers
Nearest Higher Neighbor (NHN): Mount Haley
Fun Fact: The mountain was named for the first Chief of the United States Forest Service, Gifford Pinchot.
Flora and Fauna
Situated in the heart of Oklahoma, Mount Pinchot is a treasure trove of diverse and unique flora and fauna. This mountainous region, with its varying climatic conditions, serves as a home to a wide spectrum of plant and animal species that contribute significantly to its vibrant biodiversity. The flora of Mount Pinchot is characterized by a vast array of plant species, including a variety of trees, shrubs, wildflowers, and grasses. The fauna, on the other hand, comprises numerous species of mammals, birds, reptiles, and insects.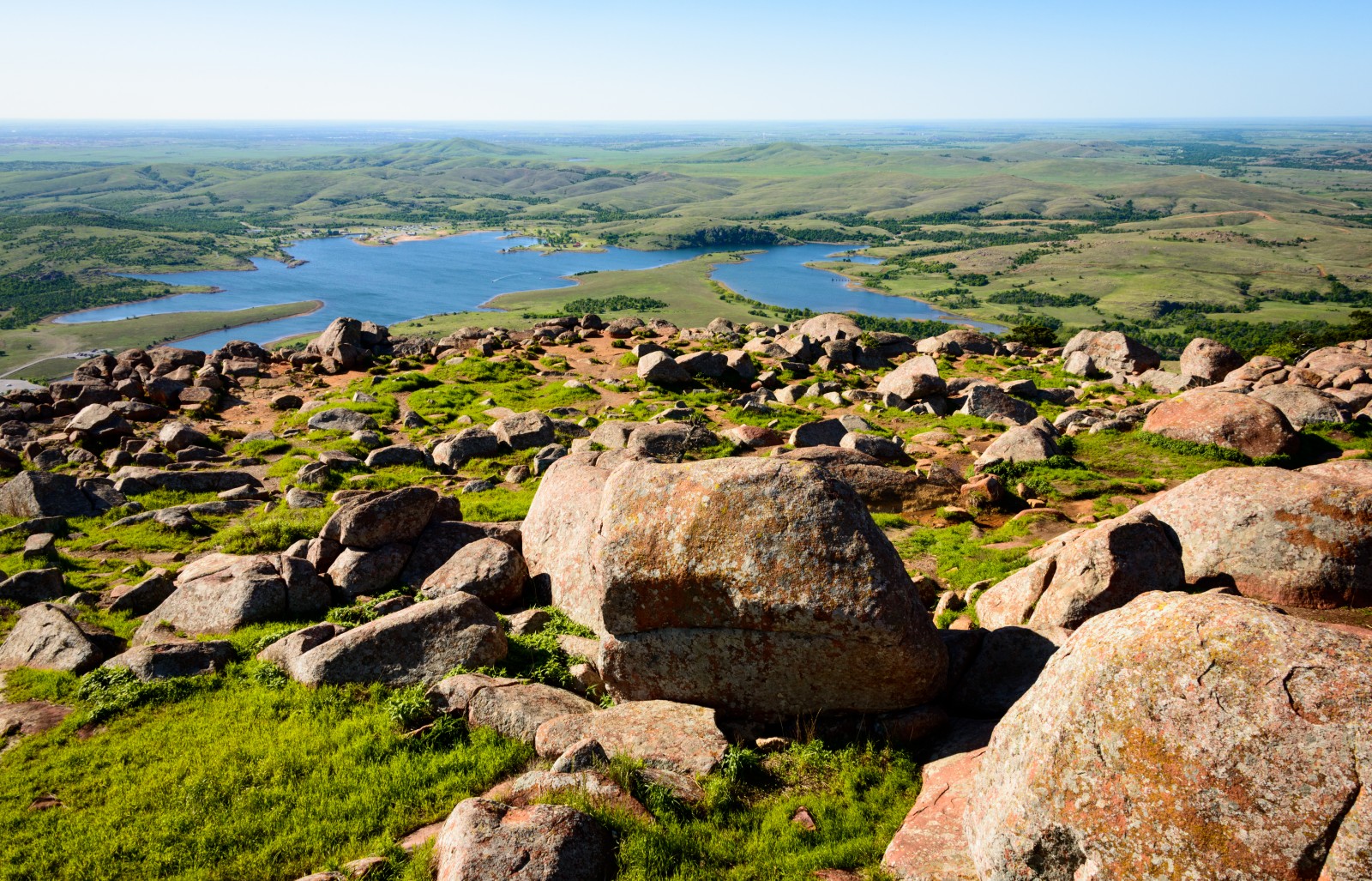 The flora of Mount Pinchot is dominated by native grasses and deciduous trees that are perfectly adapted to the local climate and soil conditions. These plants not only add to the scenic beauty of the region but also play a crucial role in maintaining the local ecosystem. The fauna of Mount Pinchot is equally diverse and fascinating. The mountainous terrain and varied habitats make it an ideal dwelling place for a variety of animals. Visitors can expect to encounter species ranging from small mammals such as squirrels and rabbits to larger ones like deer and bobcats. Birdwatchers can enjoy sightings of various species of birds, including several types of hawks, owls, and songbirds.
The flora and fauna of Mount Pinchot in Oklahoma offer an incredible glimpse into the region's rich biodiversity. The variety and adaptability of these species reflect the robustness and resilience of nature in this region. Thus, conservation efforts are paramount to preserve this diversity for future generations to appreciate and study. It is our collective responsibility to respect and protect the unique flora and fauna that call Mount Pinchot home.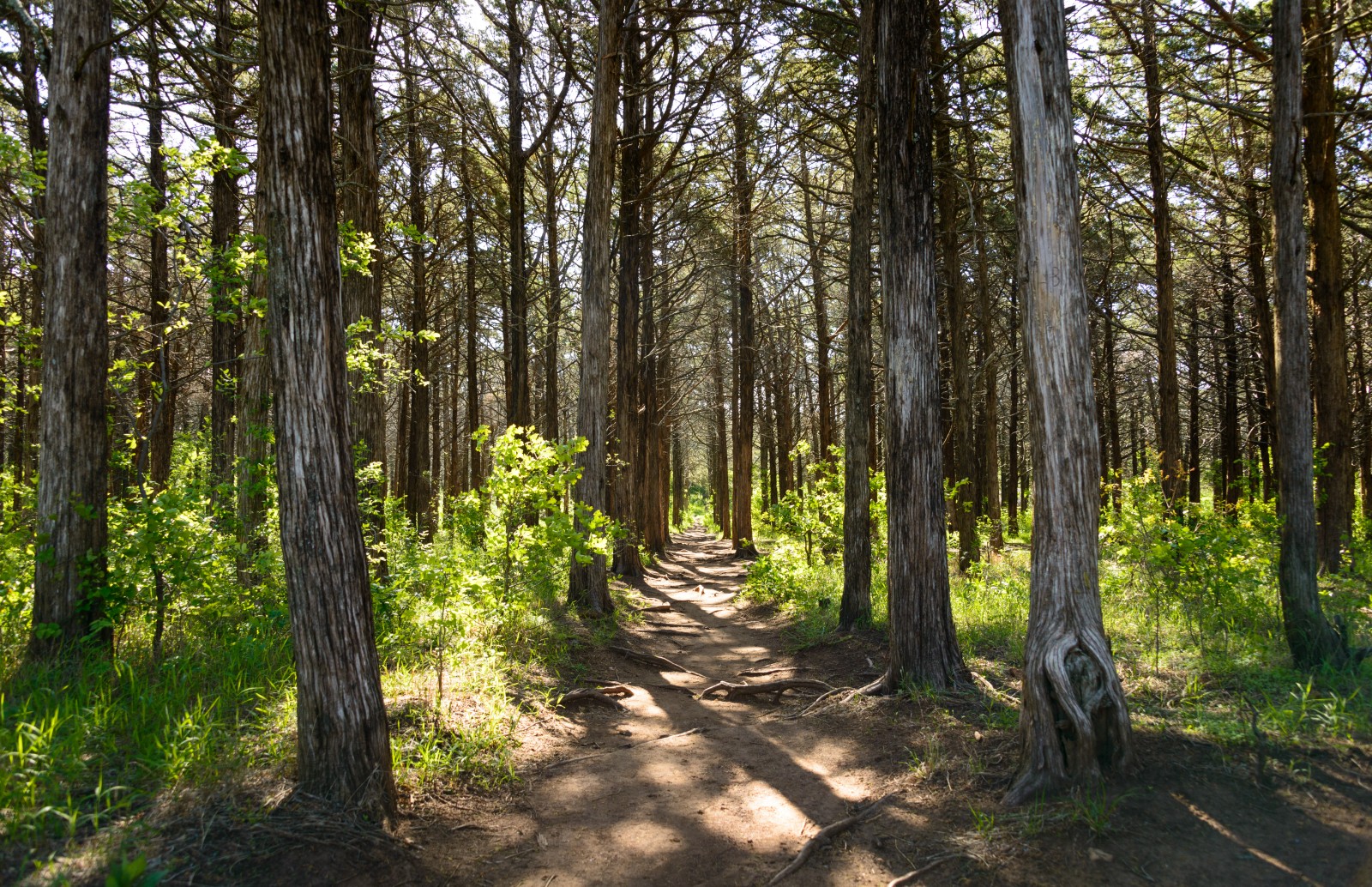 Trails
Mount Pinchot is a premier destination for outdoor enthusiasts and adventure seekers. The area surrounding this majestic mountain offers an extensive network of trails, each providing its unique blend of natural beauty, wildlife sightings, and physical challenges. Whether one is an experienced hiker or a novice looking for a casual stroll, the trails near Mount Pinchot cater to all levels of experience and fitness.
One of the most popular trails near Mount Pinchot is the Crystal Lake Trail. This moderate trail spans approximately 8 miles and offers stunning views of pristine lakes and towering peaks. With its diverse flora and fauna, this trail provides an excellent opportunity for nature photography and bird watching.
For those seeking a more challenging hike, the North Boundary Trail is another great option. This 12-mile trail tests your endurance with its steep climbs and rugged terrain. However, the breathtaking panoramic views of Mount Pinchot and the surrounding landscape at the summit make every step worthwhile.
The Sawtooth Ridge Trail is another must-visit trail near Mount Pinchot. Known for its sheer cliffs and rocky outcrops, this trail offers an adrenaline-pumping experience for adventure enthusiasts. Despite its high difficulty level, the Sawtooth Ridge Trail rewards hikers with some of the most stunning views in Oklahoma.
Each trail near Mount Pinchot offers a distinct experience, whether it's the tranquility of Crystal Lake Trail, the challenging ascent on North Boundary Trail, or the thrilling trek on Sawtooth Ridge Trail. The diversity in landscapes, difficulty levels, and scenic vistas make these trails near Mount Pinchot a haven for hikers and trekkers alike. So whether you are a seasoned hiker or a beginner seeking a leisurely walk amidst nature, there's a trail near Mount Pinchot that's just right for you.