Tofana di Dentro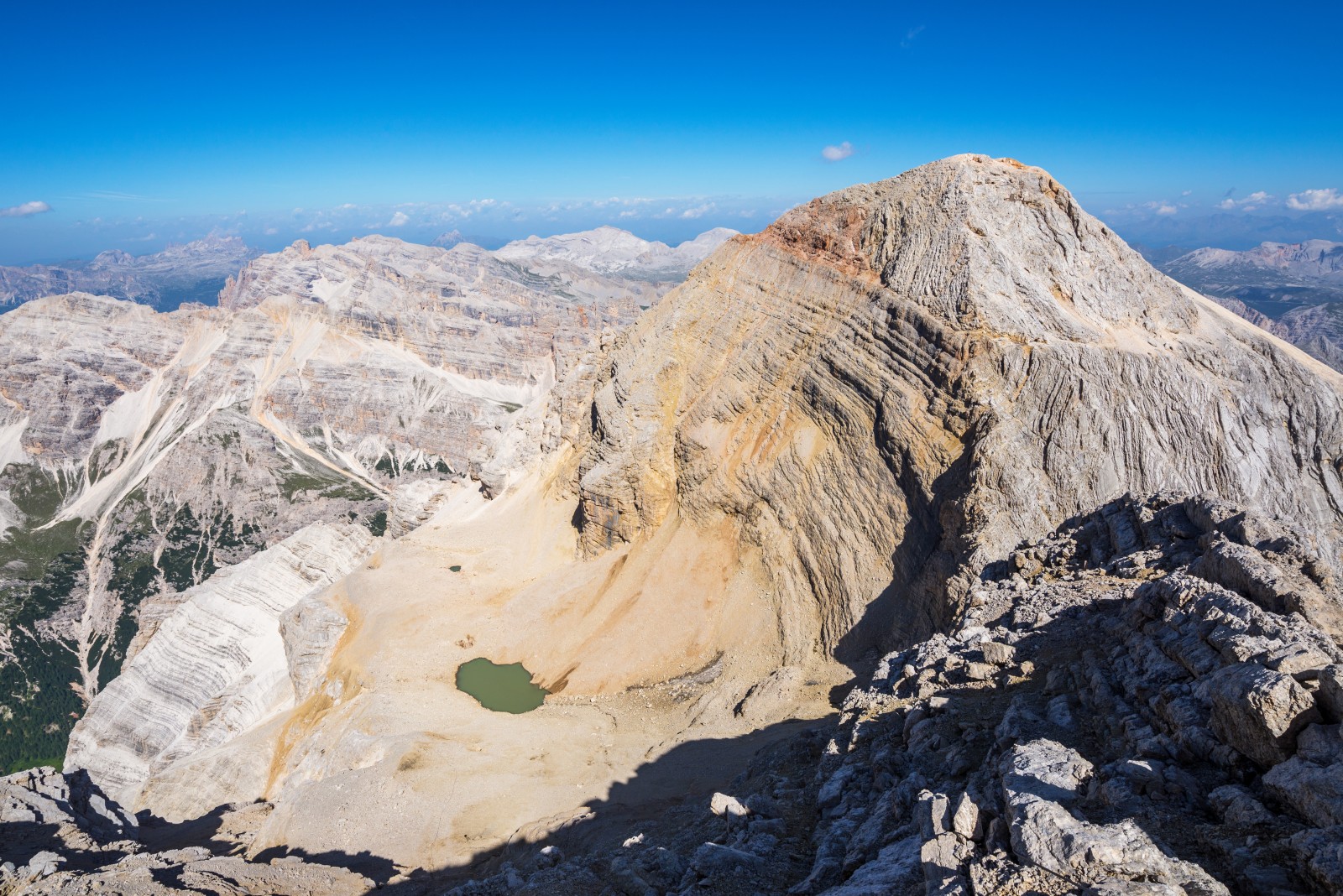 Tofana di Dentro, located in the province of Belluno, Veneto region, Italy, is an unparalleled natural marvel that contributes to the enchanting beauty of the Dolomites mountain range. This majestic mount is one of the three peaks of the Tofana group and is celebrated for its sheer vertical cliffs and rugged terrain. The Dolomites, often referred to as the 'Pale Mountains' for their limestone composition, are a UNESCO World Heritage site and Tofana di Dentro is an integral part of this stunning landscape.
The Tofana di Dentro is a towering peak that reaches an impressive height of 3,238 meters. It is nestled amidst the captivating scenery of the Belluno province in the Veneto region, which is renowned for its breathtaking natural landscapes. The ascent to the Tofana di Dentro peak is a challenging yet rewarding adventure that attracts numerous mountaineers from around the globe. The mountain offers a variety of climbing routes, catering to different levels of expertise. The panoramic views from the summit are genuinely awe-inspiring, providing a stunning vista of the Dolomites' distinctive peaks and valleys.
The Tofana di Dentro not only holds geographical significance but also carries historical importance. It was a strategic location during World War I, with both Italian and Austro-Hungarian forces battling on its slopes. Today, remnants from this era can still be found on the mountain trails, adding another layer to its intrigue.
Tofana di Dentro holds a unique place in Italy's natural heritage. Its grandeur and historical significance make it an essential part of the Dolomites and an undeniable asset to Belluno and the Veneto region as a whole. Whether for trekking, climbing or simply admiring its beauty, Tofana di Dentro remains a destination of choice for nature enthusiasts worldwide.
Fast Facts
Country: Italy
State/Province: Veneto
County/Region: Belluno
Mountain Range: Tofane, Dolomites
Parents: Dolomites
Elevation: 10,623 feet / 3,238 meters
Prominence: 505 feet / 154 meters
Isolation: 0.41 miles / 0.66 kilometers
Nearest Higher Neighbor (NHN): Tofana di Mezzo
First Ascent: 1865, by Paul Grohmann and Francesco Lacedelli.
Fun Fact: Tofana di Dentro is the second highest peak of the Tofane mountain group.
Neighboring Peaks: The Tofana di Dentro is the second highest summit of the Tofane mountain group in the Dolomites. The highest is Tofana di Mezzo, and third is Tofana di Rozes.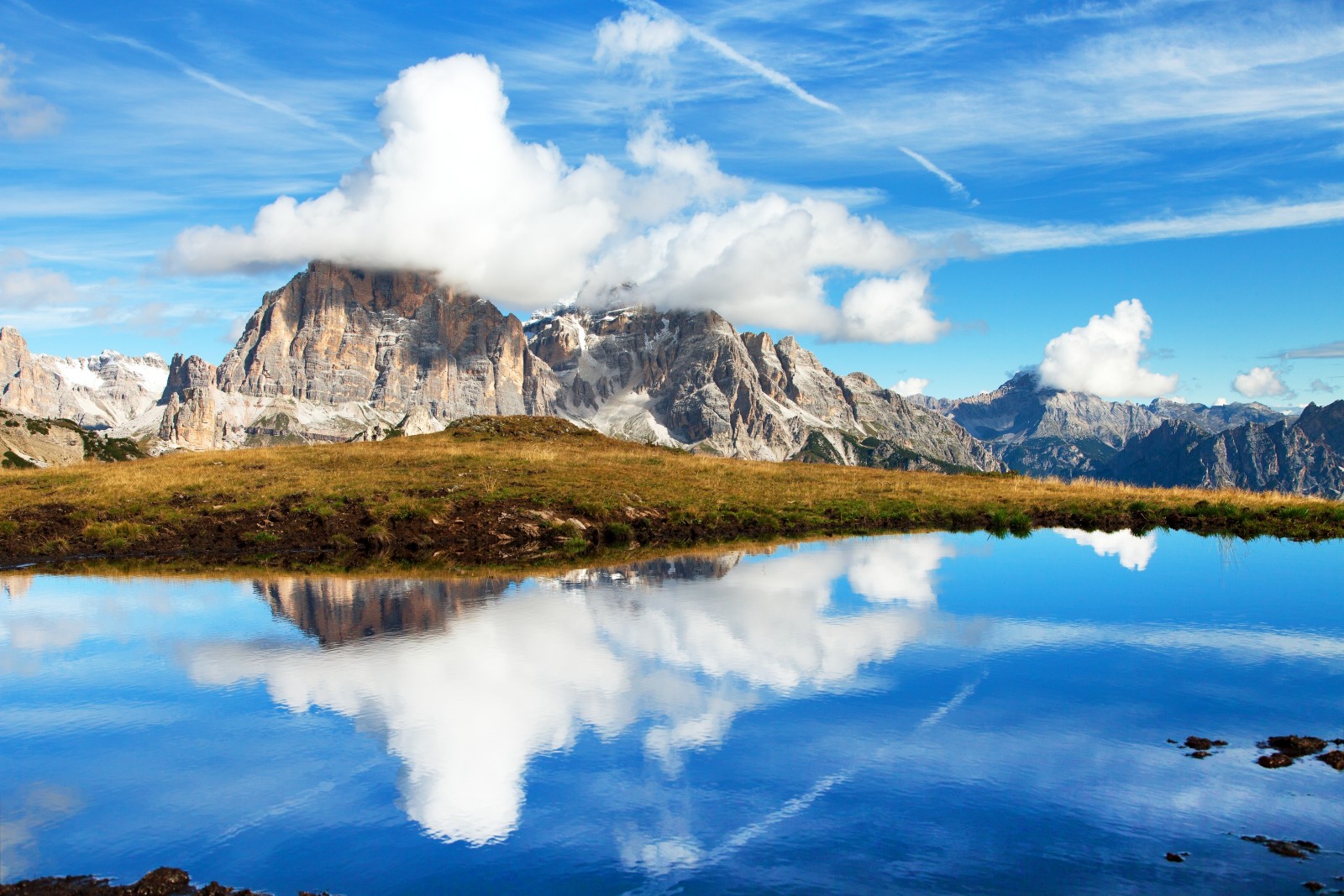 Flora and Fauna
Located in the heart of the Dolomites in Belluno, Veneto, Italy, the Tofana di Dentro mountain range is a remarkable hotspot for biodiversity. Its unique geographical position has endowed it with an exclusive array of flora and fauna that contributes to its majestic appeal.
The flora of Tofana di Dentro is a rich tapestry of species that have adapted to the mountainous environment. The slopes of the mountain are covered with a thick blanket of coniferous forests. These forests are predominantly made up of spruce and larch trees that thrive in the harsh climatic conditions, creating a beautiful green landscape that transforms into a spectacular display of colors in autumn. The higher altitudes are home to various alpine flowers and plants, including the iconic edelweiss, gentians, and alpine roses which add a vibrant splash of color against the rocky backdrop.
In terms of fauna, Tofana di Dentro is just as diverse. This region is inhabited by a variety of wildlife that has adapted to the challenging mountainous terrain. The thick forests provide a perfect habitat for species such as red deer, roe deer, and chamois. Smaller mammals like marmots and snow hares can also be spotted scampering about the rocks. High up in the cliffs, one can often spot golden eagles soaring, while lower down buzzards and falcons patrol the skies.
The Tofana di Dentro area is an important center for biological diversity in Belluno, Veneto, Italy. The varied elevation and diverse habitats accommodate an impressive variety of plant and animal species, making this region an exceptional place for nature enthusiasts to explore. Its rich flora and fauna not only contribute to its natural beauty but also play a crucial role in maintaining the delicate balance of the ecosystem.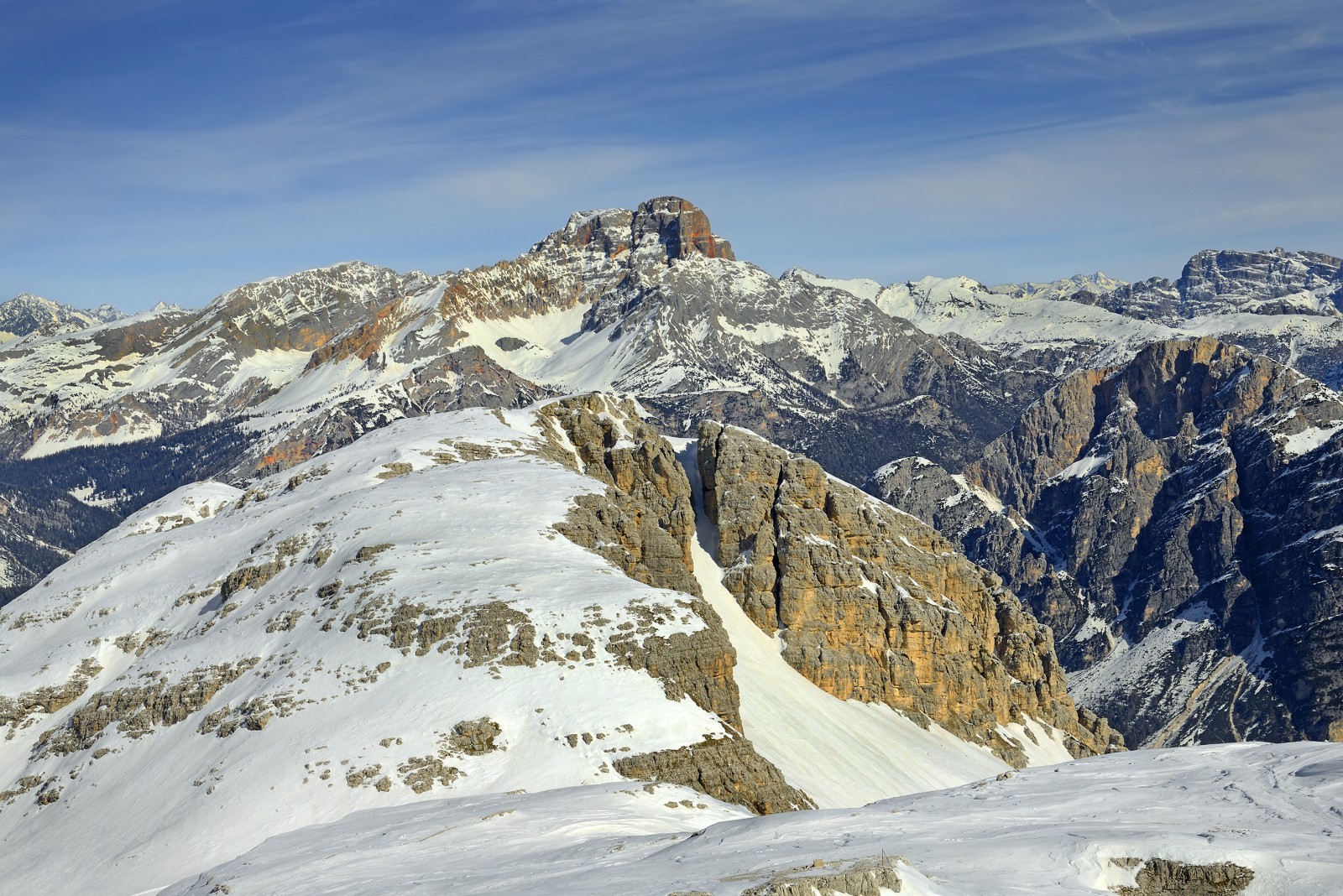 Trails
Tofana di Dentro, situated in the Belluno province of Veneto, Italy, is a popular destination for hiking and trekking enthusiasts. The region is known for its breathtaking views, diverse landscapes, and most importantly, a range of trails that cater to all levels of hikers.
One of the most popular trails near Tofana di Dentro is the Tofana di Rozes trail. This route is renowned for its challenging ascents and descents. It offers stunning panoramic views of the surrounding Dolomites, making the strenuous journey well worth it. Another route that hikers often embark on starts from the city of Cortina d'Ampezzo and leads to Tofana di Dentro. This route is less challenging, making it ideal for beginners or those seeking a more relaxed hike.
In addition to these, the Cinque Torri trail is another one worth mentioning. This route takes hikers past a series of rock formations known as the "Five Towers", offering a unique and awe-inspiring sight. For those seeking an adrenaline rush, the Via Ferrata Lipella offers a thrilling climbing route taking you directly up the face of Tofana di Dentro. It's not for the faint-hearted but promises an unforgettable adventure.
Whether you're a seasoned hiker looking for a challenge or a novice seeking to enjoy the beauty of nature at a leisurely pace, Tofana di Dentro in Belluno, Veneto, Italy offers trails and routes that cater to all preferences and skill levels. The diverse range of trails near Tofana di Dentro provides an opportunity to explore and appreciate the natural beauty this region of Italy has to offer.