Rimo I (Rimo Kangri I)
Rimo I is one of the prominent peaks nestled majestically in the Karakoram range, in the Ladakh region of India. Known for its breathtaking beauty and surreal landscapes, Rimo I stands as a testament to the awe-inspiring wonders of nature. The name "Rimo" comes from a Tibetan word that signifies "striped mountain", an apt description that vividly paints a picture of this magnificent peak in one's mind.
The Karakoram range, where Rimo I is located, is home to some of the highest peaks in the world, including the infamous K2. This region, characterized by its rugged terrains and glaciated landscapes, presents a myriad of challenges to mountaineers, making Rimo I a sought-after destination for thrill-seekers and adventure enthusiasts. Despite its daunting altitude and challenging climbing conditions, Rimo I has been successfully summited several times since its first ascent.
Situated in the northernmost part of India, Ladakh is a high-altitude desert known for its stark landscapes and rich cultural heritage. The presence of peaks like Rimo I adds to the allure of Ladakh, drawing visitors from all over the world. Moreover, Ladakh is home to an array of unique flora and fauna that thrive in this harsh environment, making it a hotspot for biodiversity.
However, Rimo I is not just an awe-inspiring peak; it also holds significant strategic importance for India. Its location near the Siachen Glacier makes it a crucial point in India's defense strategy. It also serves as an important marker for defining international boundaries.
Rimo I is more than just a mountain peak in the Karakoram range. It is a symbol of Ladakh's natural beauty, a beacon for adventure enthusiasts, and an important strategic point for India. It stands as a testament to nature's grandeur and man's quest to conquer it.
Fast Facts
Country: India
State/Province: Ladakh
Mountain Range: Rimo Karakoram
Parents: Rimo Muztagh, Karakoram
Elevation: 24,229 feet / 7,385 meters
Prominence: 4,718 feet / 1,438 meters
Isolation: 18.82 miles / 30.28 kilometers
Nearest Higher Neighbor (NHN): Mamostong Kangri
First Ascent: July 28, 1988 by Nima Dorje Sherpa, Tsewang Samanla of India, Yoshio Ogata, and Hideki Yoshida of Japan.
Fun Fact: Rimo I is the 71st highest peak in the world.
Neighboring Peaks: The Rimo massif has six "Rimo" peaks: Rimo I (24,229 feet), Rimo II (24,190 ft), Rimo III (23,730 ft) – which is the 97th tallest peak in the world, Rimo IV (23,520 ft), Rimo V (22,579 ft), and Rimo VI (22,461 ft).  The massif is southeast of Mahashrung and northwest of Chong Kumdang Ri I. To the northwest of the Rimo mountains are Terong Kangri I directly northwest of Rimo Kangri III, and then Mahashrung, Padmanabh, Lakshmi Kangri, and Apsarasas Se further northwest. Chong Kumdang Ri I is located southeast of Rimo Kangri I. The Nubra River flows to the west of the Rimo Mountains, and on the other side of the Nubra is K12.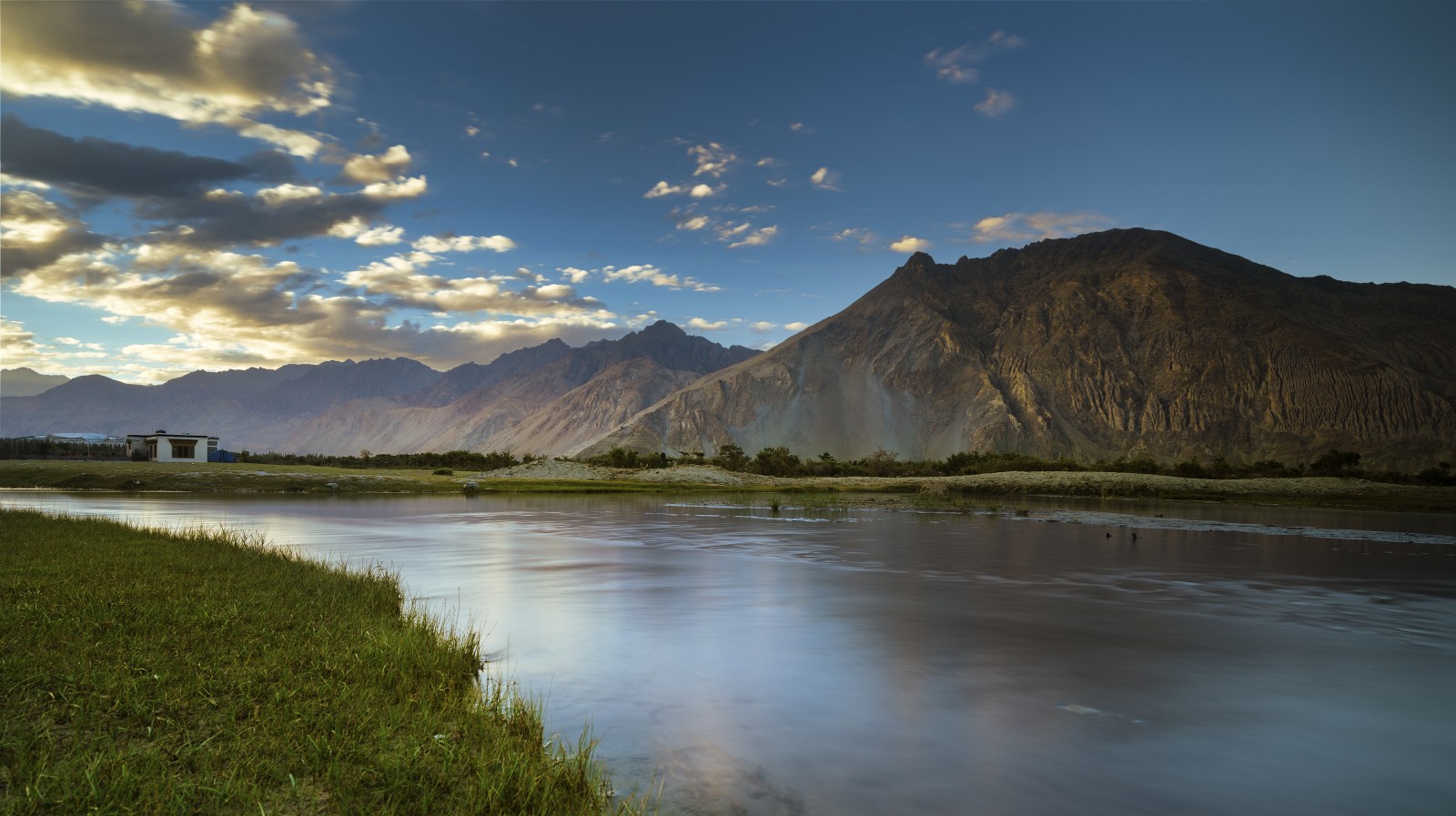 Flora and Fauna
Rimo I, located in the majestic mountain range of Karakoram in Ladakh, India, is an exceptional geographical landmark renowned for its captivating natural beauty and diverse flora and fauna. One of the prime peaks of the region, Rimo I, is set amidst a unique ecosystem that thrives in the harsh climatic conditions of the high-altitude terrain. The region's flora and fauna reflect the resilience and adaptability of life forms to thrive under such challenging circumstances.
The flora of Rimo I primarily consists of hardy shrubs and herbaceous plants that can withstand the harsh cold and wind. These include various species of mosses, lichens, and small flowering plants that grow during the short summer season. Despite the inhospitable climate, these plants form a crucial part of the ecosystem, providing sustenance for the region's fauna.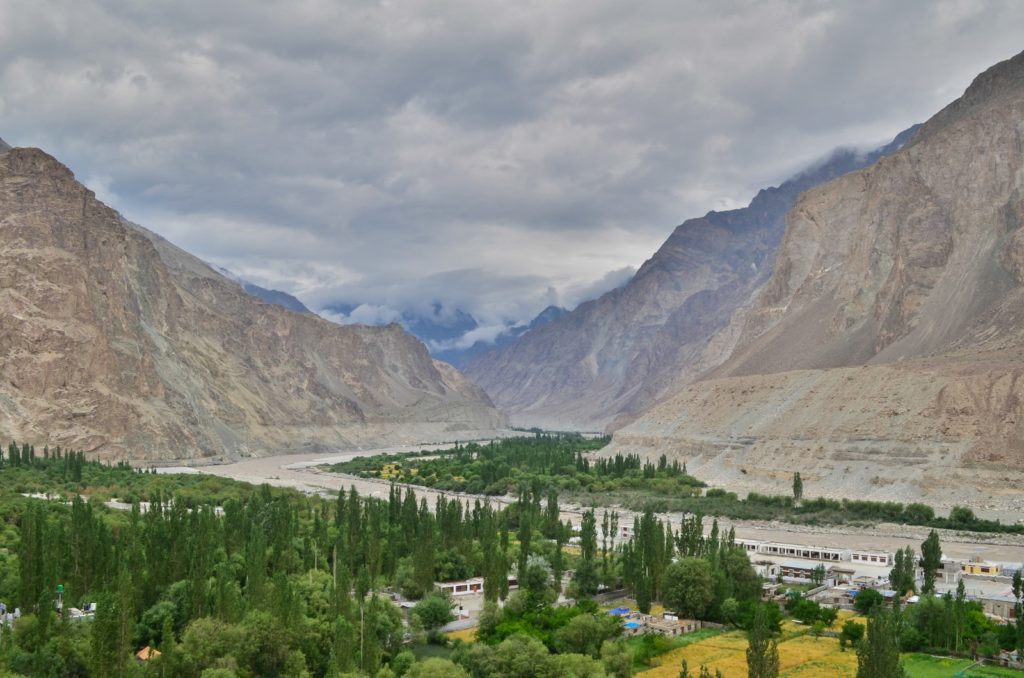 The fauna of Rimo I is equally notable for its diversity and adaptability. The region is home to a variety of wildlife species, many of which are uniquely adapted to survive in their extreme environment. Snow leopards, Tibetan wolves, and Himalayan brown bears are among the larger predator species found here. The area also hosts a diverse birdlife with species such as Himalayan griffon vultures, golden eagles, and snow partridges being sighted regularly.
Rimo I is a remarkable testament to nature's resilience in the face of adversity. Its flora and fauna have evolved to thrive in one of Earth's most challenging environments, contributing to the region's unique biodiversity. The preservation of this fragile ecosystem in Ladakh, India is essential not only for its intrinsic value but also for its role as a living laboratory for studying adaptation and survival under extreme conditions. Therefore, Rimo I in Karakoram presents an invaluable resource for scientists and nature enthusiasts alike.