Mont Blanc (mɔ̃ blɑ̃, Monte Bianco)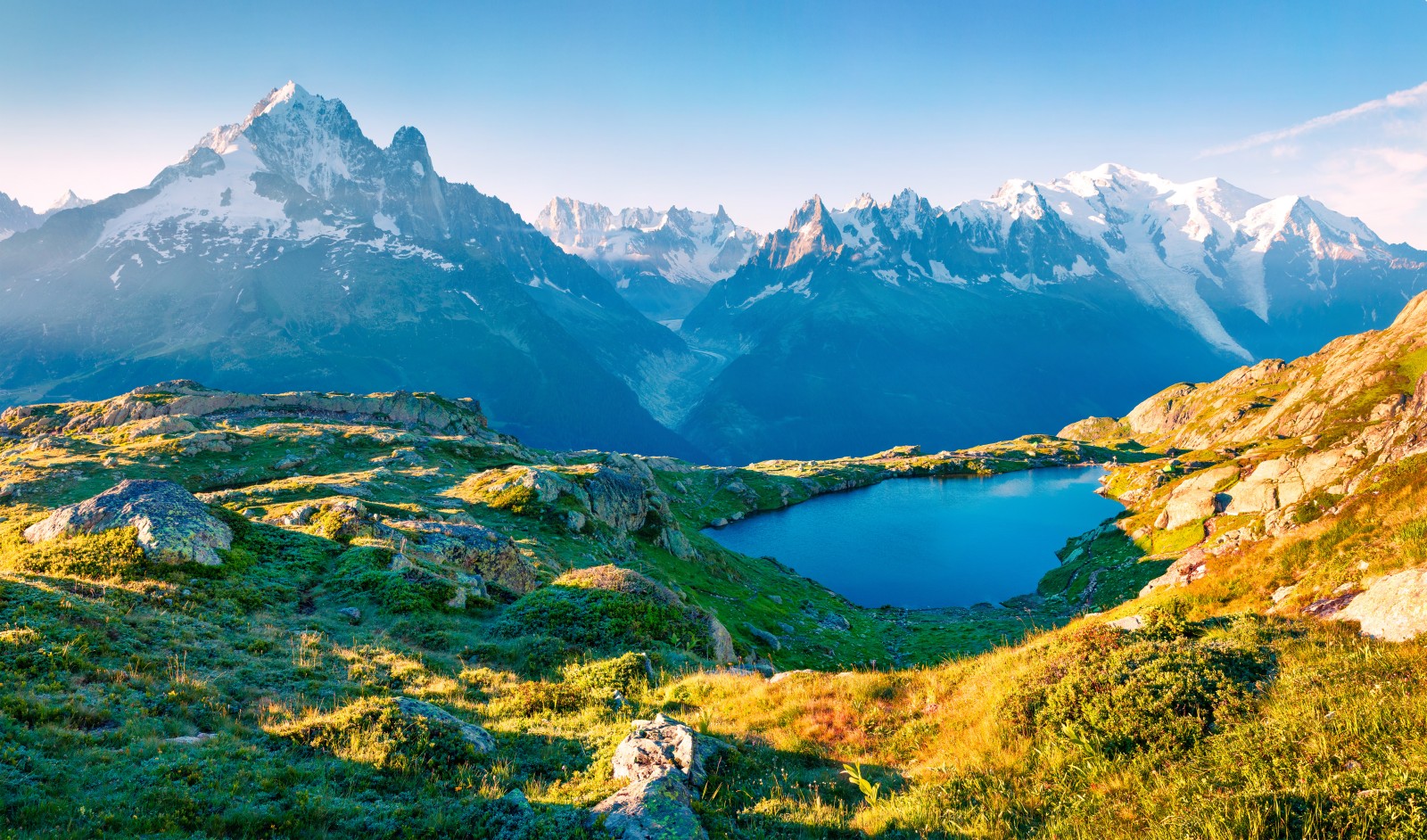 Mont Blanc, also known as the "White Mountain", is the highest mountain in the Graian Alps and indeed in Western Europe, reaching an elevation of 4,807 meters. It is located between the regions of Haute-Savoie in France and Aosta in Italy. Its awe-inspiring peak has been a magnet for climbers, artists, writers, and tourists for centuries.
The mountain is a part of the larger mountain range of the Graian Alps. This range extends from the southwest of Switzerland through the French-Italian border to the southeast of France. The Graian Alps are known for their breathtaking landscapes, distinctive flora and fauna, and diverse range of outdoor activities. The range includes several peaks over 4,000 meters, but Mont Blanc is definitely its crown jewel.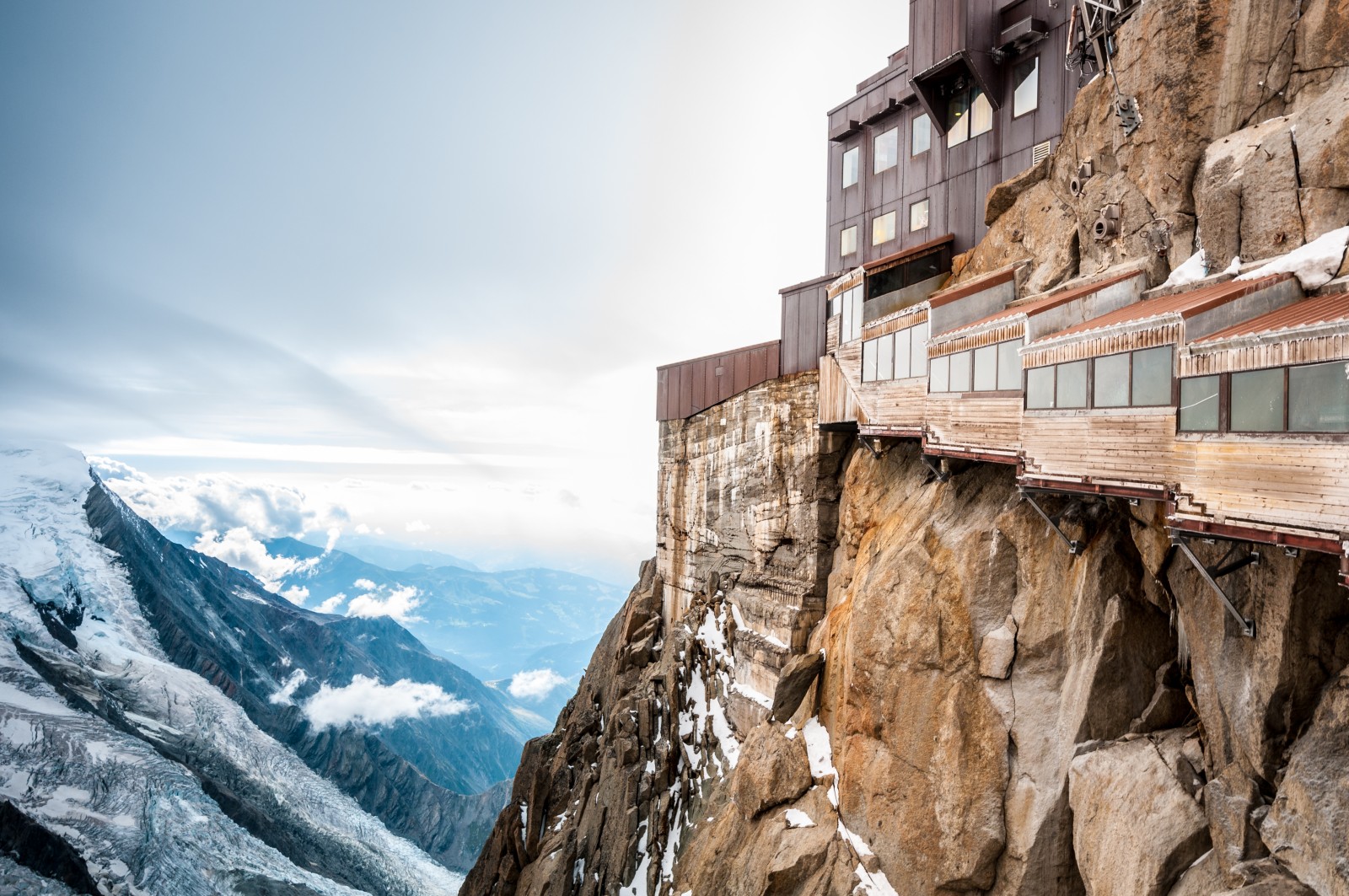 Mont Blanc is nestled in the Haute-Savoie region on the French side and Aosta Valley on the Italian side. Haute-Savoie boasts of stunning alpine scenery, picturesque towns, and a rich culinary tradition. It's a popular destination for both winter and summer outdoor activities. On the other side of Mont Blanc, Aosta Valley is known for its Roman ruins, medieval castles, and fine wines. It's also a haven for mountaineering, skiing, and hiking.
The majestic beauty of Mont Blanc has been a source of inspiration for countless poems, novels, paintings, and adventure stories. Its challenging terrains and volatile weather conditions make it a sought-after destination for mountaineers and extreme sports enthusiasts. Despite its imposing beauty, Mont Blanc is also a reminder of the power of nature with its avalanches, crevasses, and rapidly changing weather conditions. In recent years, it has become a symbol for climate change as its glaciers continue to recede at alarming rates.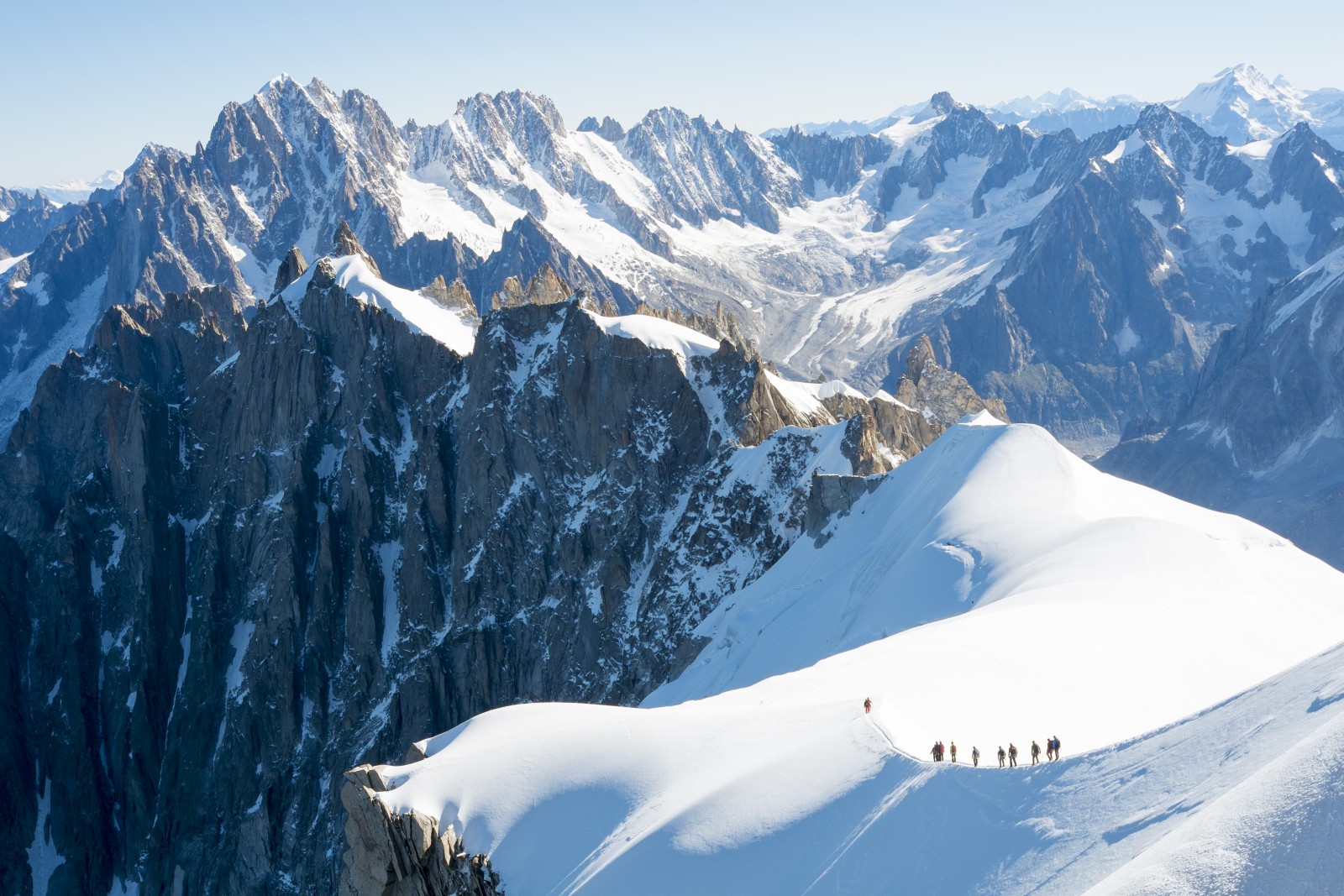 Mont Blanc is not only a geographic landmark but also holds significant cultural, historical, and environmental importance. It stands as a testament to the grandeur of the Graian Alps and remains an enduring icon in both Haute-Savoie and Aosta regions.
Fast Facts
Country: Italy, France
State/Province: Aosta Valley, Auvergne-Rhône-Alpes
County/Region: Haute-Savoie, Aosta
Mountain Range: Mont Blanc massif, Graian Alps, Alps
Parents: Graian Alps
Elevation: 15,774 feet / 4,808 meters
Prominence: 15,407 feet / 4,696 meters
Isolation: 1747.32 miles / 2812.04 kilometers
Nearest Higher Neighbor (NHN): Kukurtlu Dome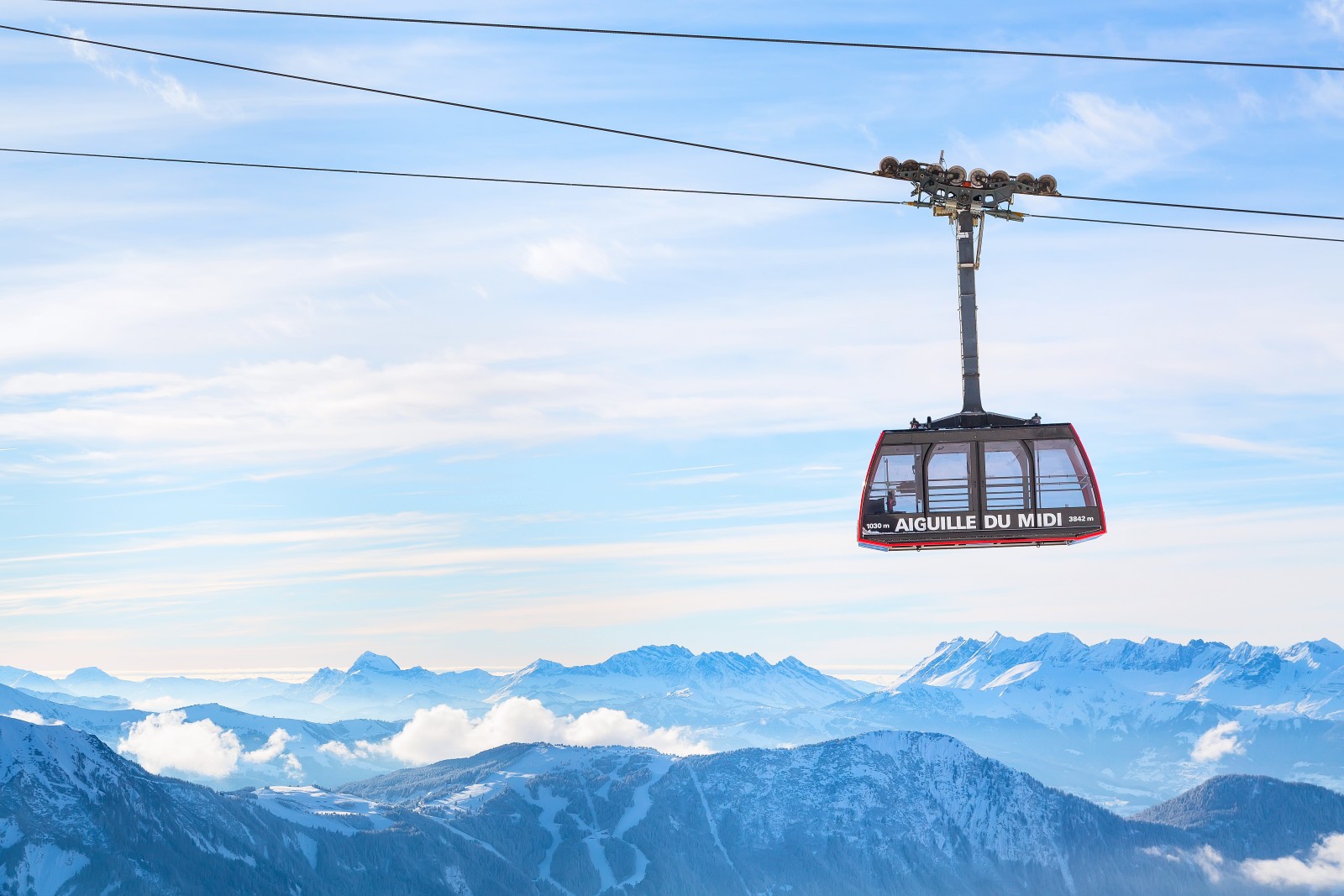 First Ascent: August 8th, 1786, by Jacques Balmat and Michel-Gabriel Paccard
Fun Fact: Mont Blanc is the highest mountain peak in the Alps, and it is the highest peak in Europe west of Russia's Caucasus peaks.
Neighboring Peaks: The closest peaks to Mont Blanc are Monte Bianco to the east, Mont Blanc de Courmayeur and then Grand Pilier d'Angle to the southeast, and Picco Luigi Amedeo directly to the south and Mont Brouillard a little further south. Also, a bit further out, Mont Maudit is located northeast of the peak, with Dôme du Goûter and Pointe Bayeux to the northwest.
Best Time to Visit: June through September usually offers the best weather conditions for climbers and hikers.
Plant Life: Common plants of the area include edelweiss, amaryllis, rose mallow, and lavatera.
Animal Life: The chamois, Alpine ibex, red fox, Alpine marmot, red squirrel, snowshoe and mountain hare, red and roe deer, wild boar, European badger, Alpine ptarmigan, stone and European pine marten, European hedgehog, weasel, European mole, shrew, wood mouse, and black grouse live in the Mont Blanc area.
Bird Life: The golden eagle, peregrine falcon, bearded vulture, and griffon vulture are some of the most common birds of the area.
Flora and Fauna
Mont Blanc, located in the Haute-Savoie region of France and Aosta Valley of Italy, is a majestic mountain range boasting an impressive array of flora and fauna. The biodiversity of Mont Blanc is truly a testament to the sheer adaptability and resilience of life in harsh conditions. The floral compositions and animal life here are adapted to the unique climatic conditions, offering a fascinating insight into high-altitude ecosystems.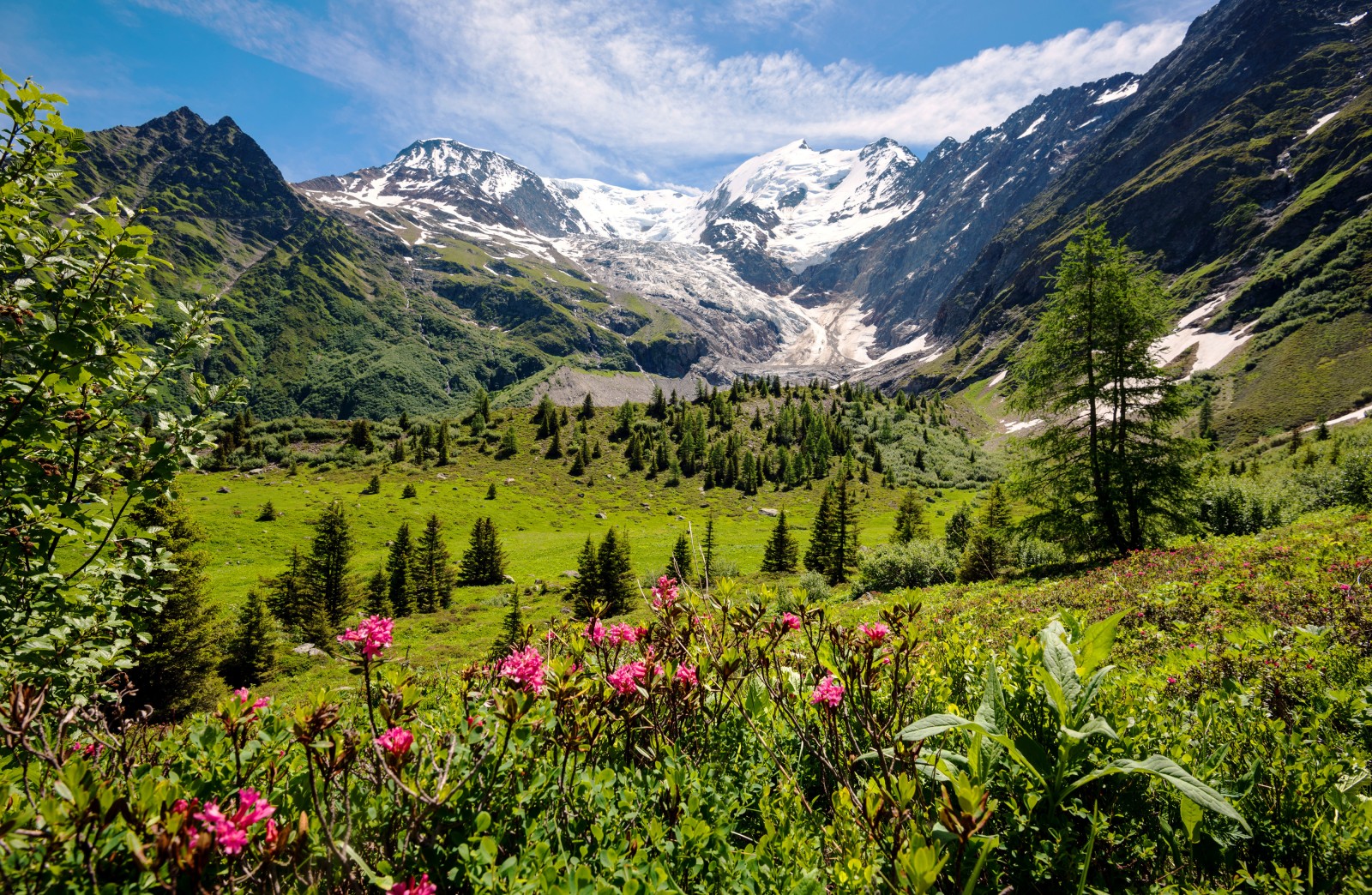 The flora of Mont Blanc is characterized by a diversity of alpine plants that are capable of surviving in the extreme cold and thin air. The lower slopes of the mountain accommodate lush pastures and forests with species like spruce, pine, larch, and birch. As one ascends higher, vegetation becomes more sparse and specially adapted to withstand the harsh conditions. Here one can find species such as the alpine aster, mountain avens, and edelweiss – a symbolic flower of the alpine region.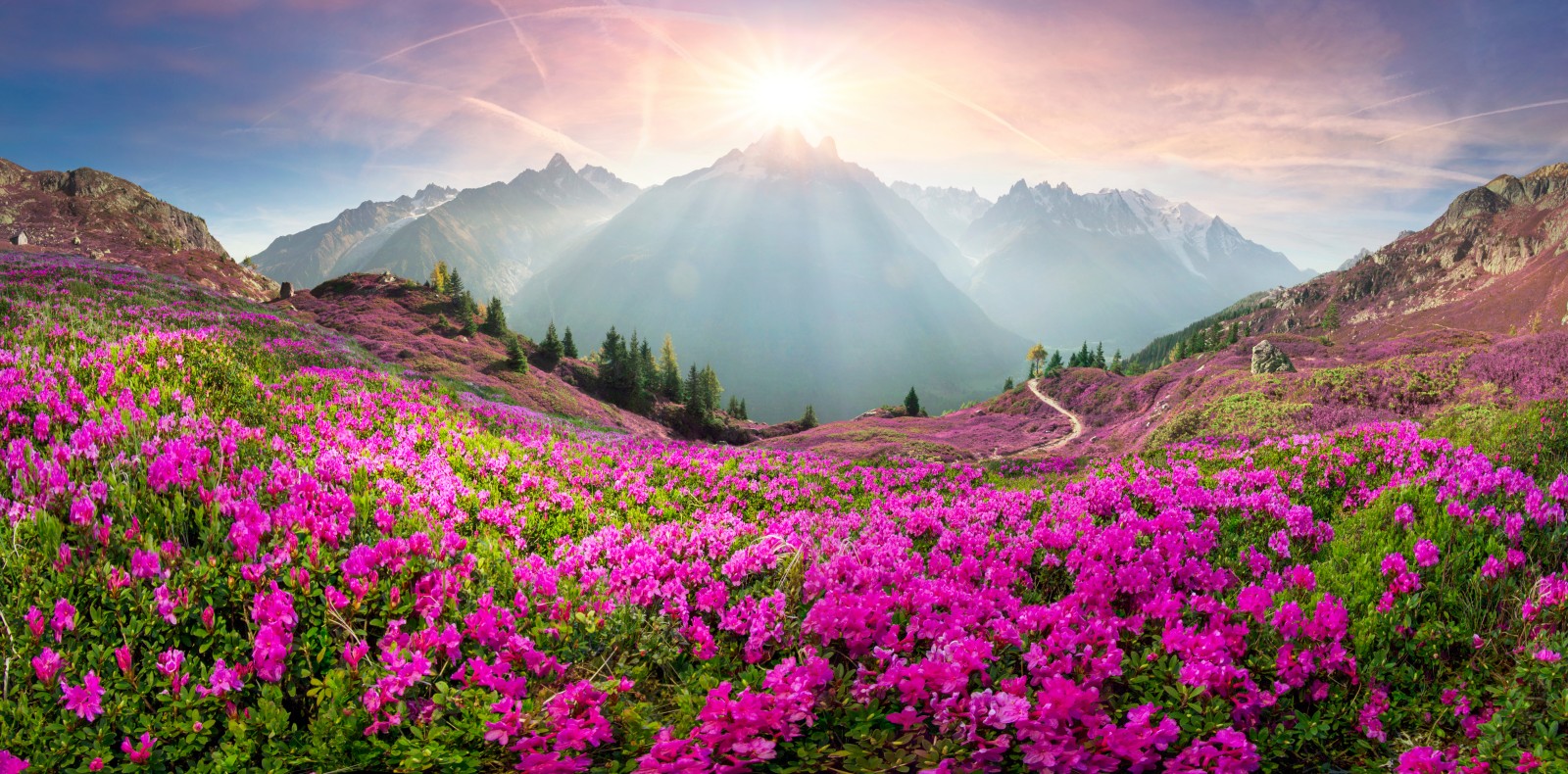 The fauna at Mont Blanc is equally diverse and intriguing. The mountain range provides habitats for a variety of mammals such as ibex, chamois, marmots, and even lynx. The skies above Mont Blanc are commonly patrolled by golden eagles, bearded vultures, and Alpine choughs. At lower elevations in the Haute-Savoie and Aosta regions, one can encounter foxes, hares, roe deer, and sometimes even wolves.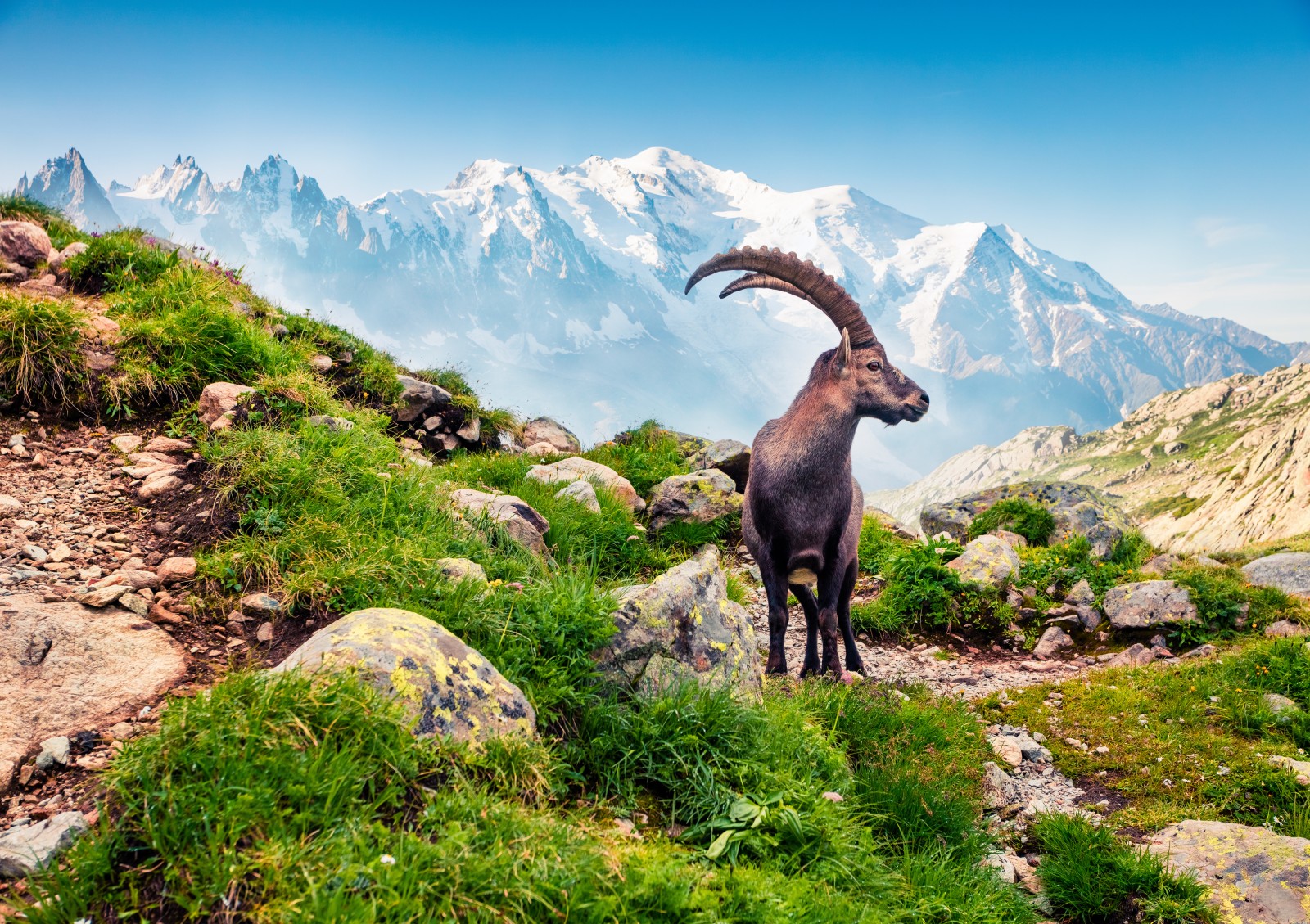 The role Mont Blanc plays in conserving biodiversity should not be underestimated. Its unique ecosystems provide habitats for many species that are found nowhere else. This makes conservation efforts in this region particularly important. More than just a stunning landscape, Mont Blanc is a thriving example of nature's resilience and adaptability. Its flora and fauna serve as a rich testament to the wonders that the natural world has to offer.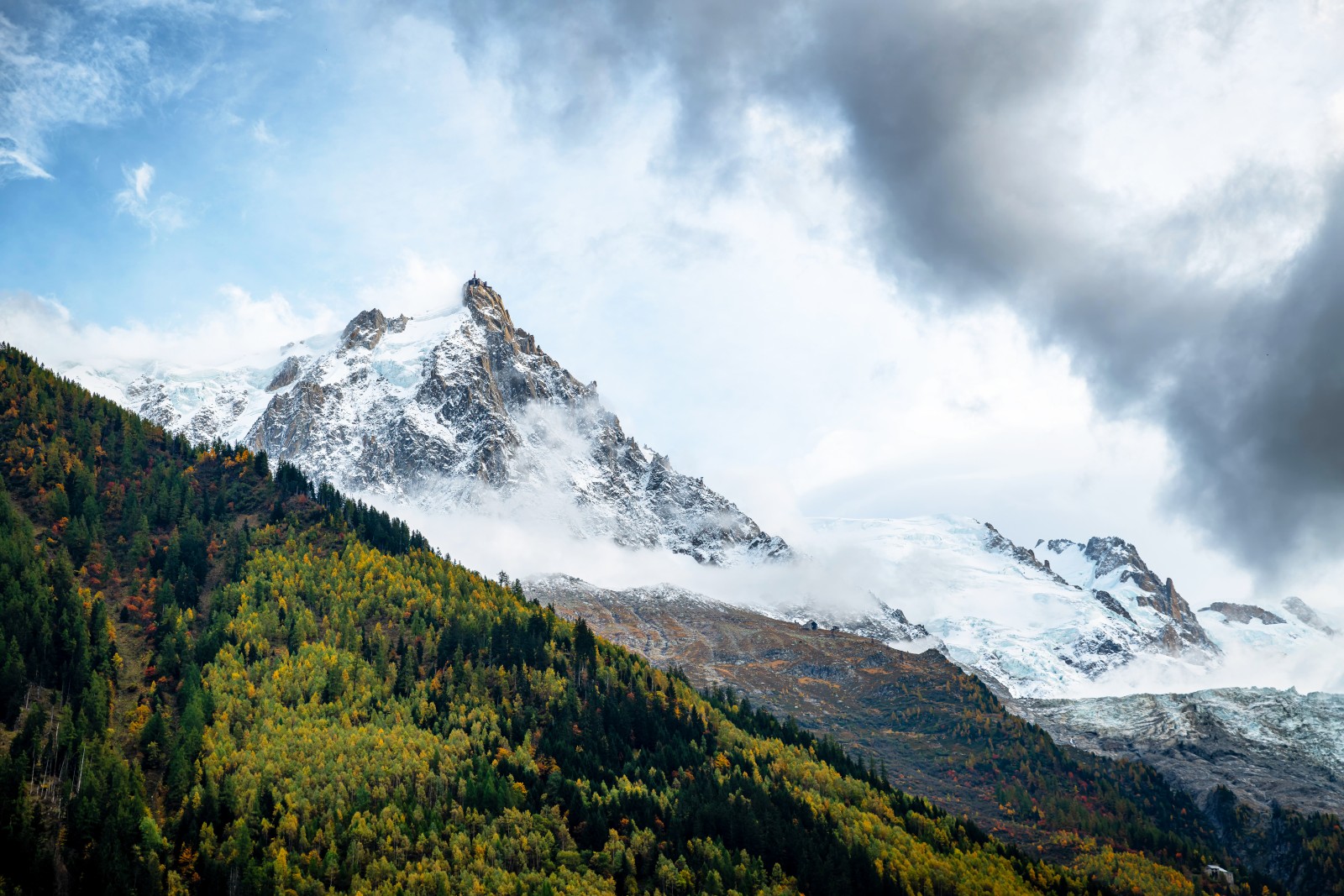 Trails
Mont Blanc, the highest peak in Western Europe, is a paradise for outdoor enthusiasts. Nestled between the French region of Haute-Savoie and Italy's Aosta Valley, Mont Blanc offers some of the finest trails in the world. These routes not only challenge hikers but also provide unrivaled views of alpine landscapes, glaciers, and serene mountain lakes.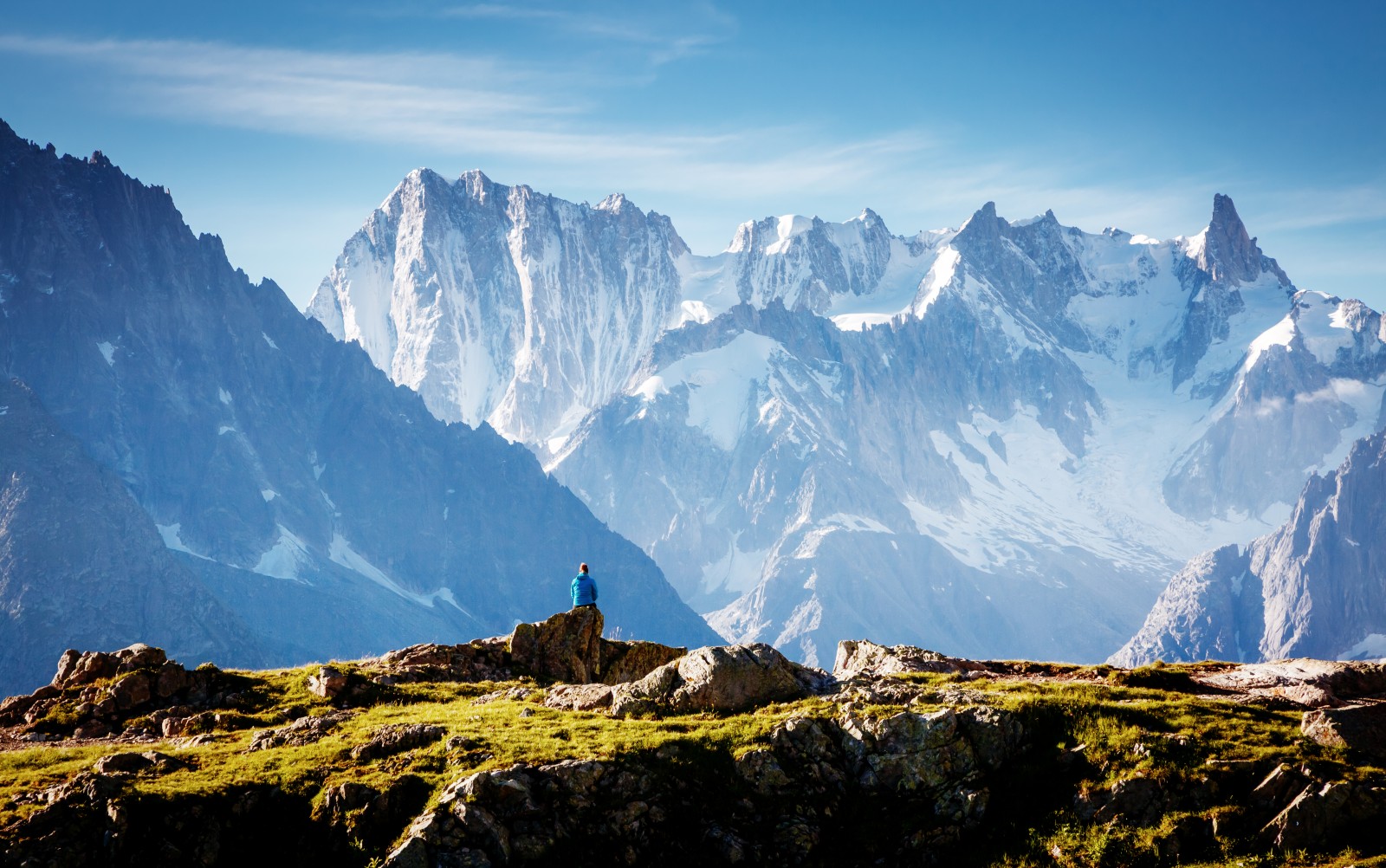 One of the most iconic trails near Mont Blanc is the Tour du Mont Blanc. This 170-kilometer route circles the entire mountain range and passes through France, Italy, and Switzerland. The trail offers a diverse range of landscapes, including verdant valleys, rugged peaks, tranquil forests, and breath-taking panoramas of the Mont Blanc massif. Despite its challenge, the trail is well-marked and accessible to experienced hikers.
In Haute-Savoie, the trail from Chamonix to Lac Blanc is another popular choice. A moderate hike taking about five hours round-trip, it offers stunning views of Mont Blanc and the surrounding glaciers. For those looking for a more challenging route in Haute-Savoie, the Gouffre d'Enfer provides a more strenuous climb but rewards hikers with splendid views over the entire Mont Blanc massif.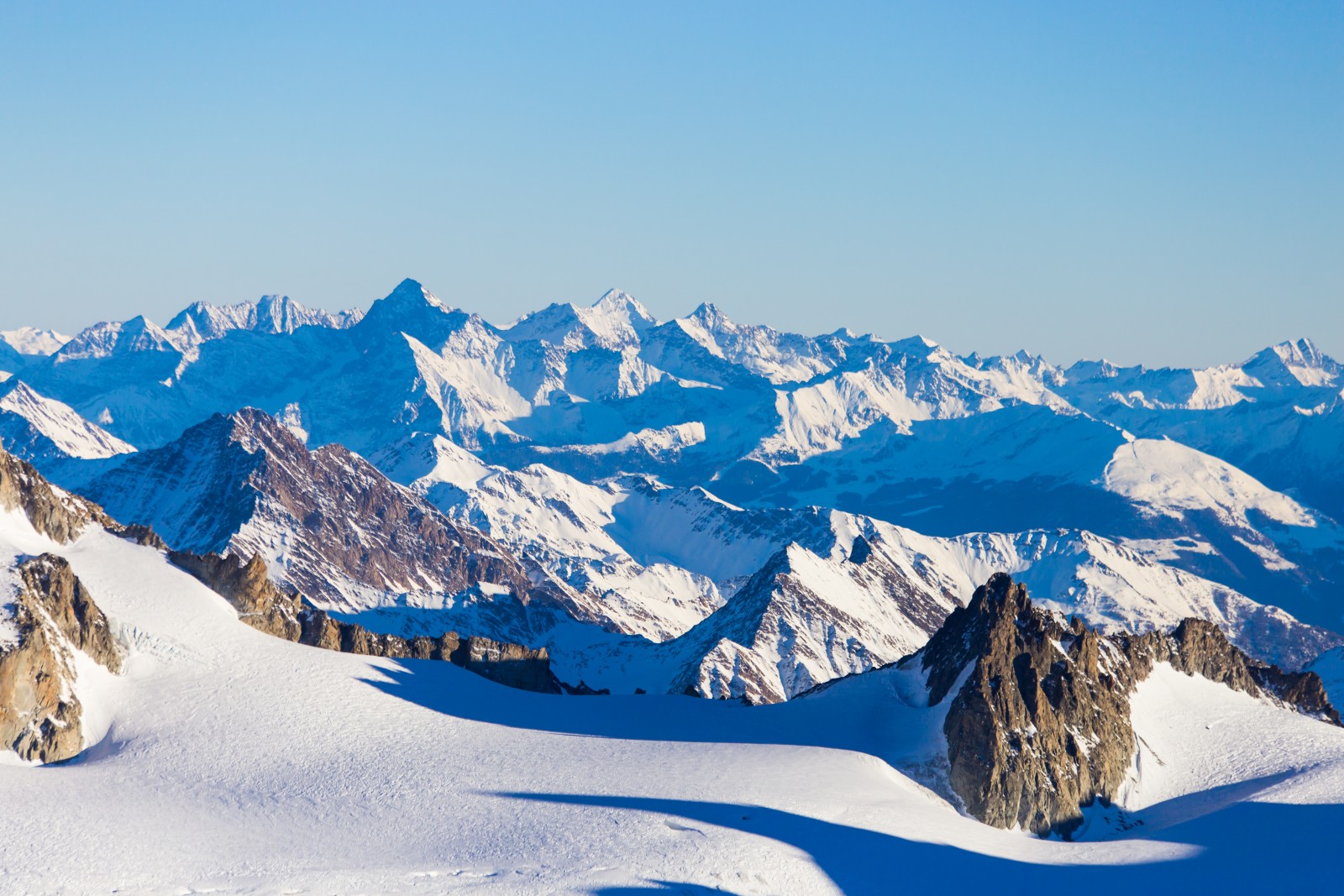 Across the border in Italy's Aosta Valley, the Val Ferret trail provides an alternative perspective on Mont Blanc. This relatively easy route takes you through picturesque alpine meadows and offers spectacular views of the Grandes Jorasses, one of the most impressive parts of the Mont Blanc range.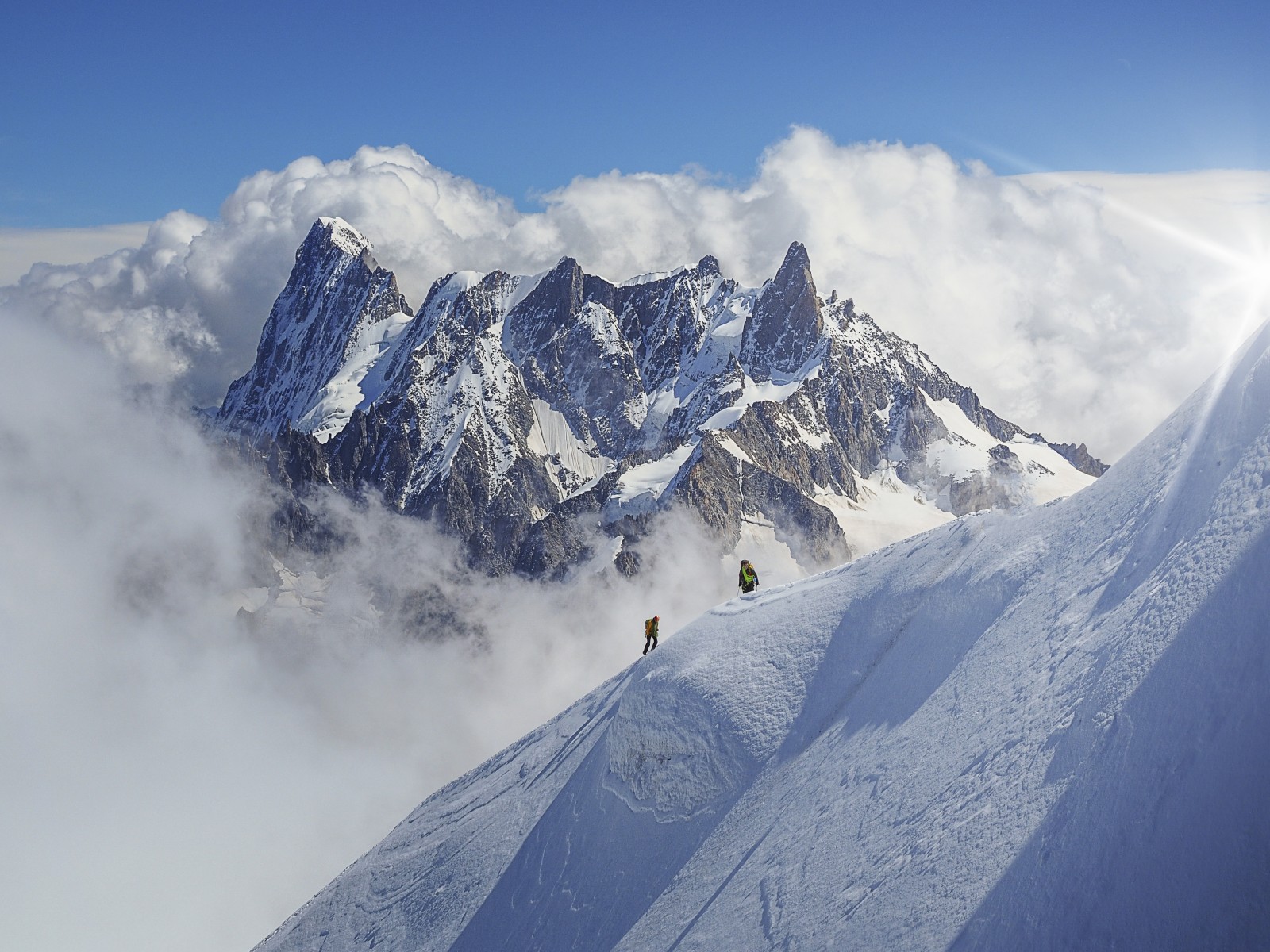 Exploring these trails near Mont Blanc offers not just physical exercise but a chance to disconnect from daily life and reconnect with nature. Each route provides its own unique perspective on this majestic peak and the stunning landscapes that surround it. Whether you're an experienced hiker seeking a challenge or simply someone who loves to immerse yourself in natural beauty, Mont Blanc's trails are sure to leave you with unforgettable memories.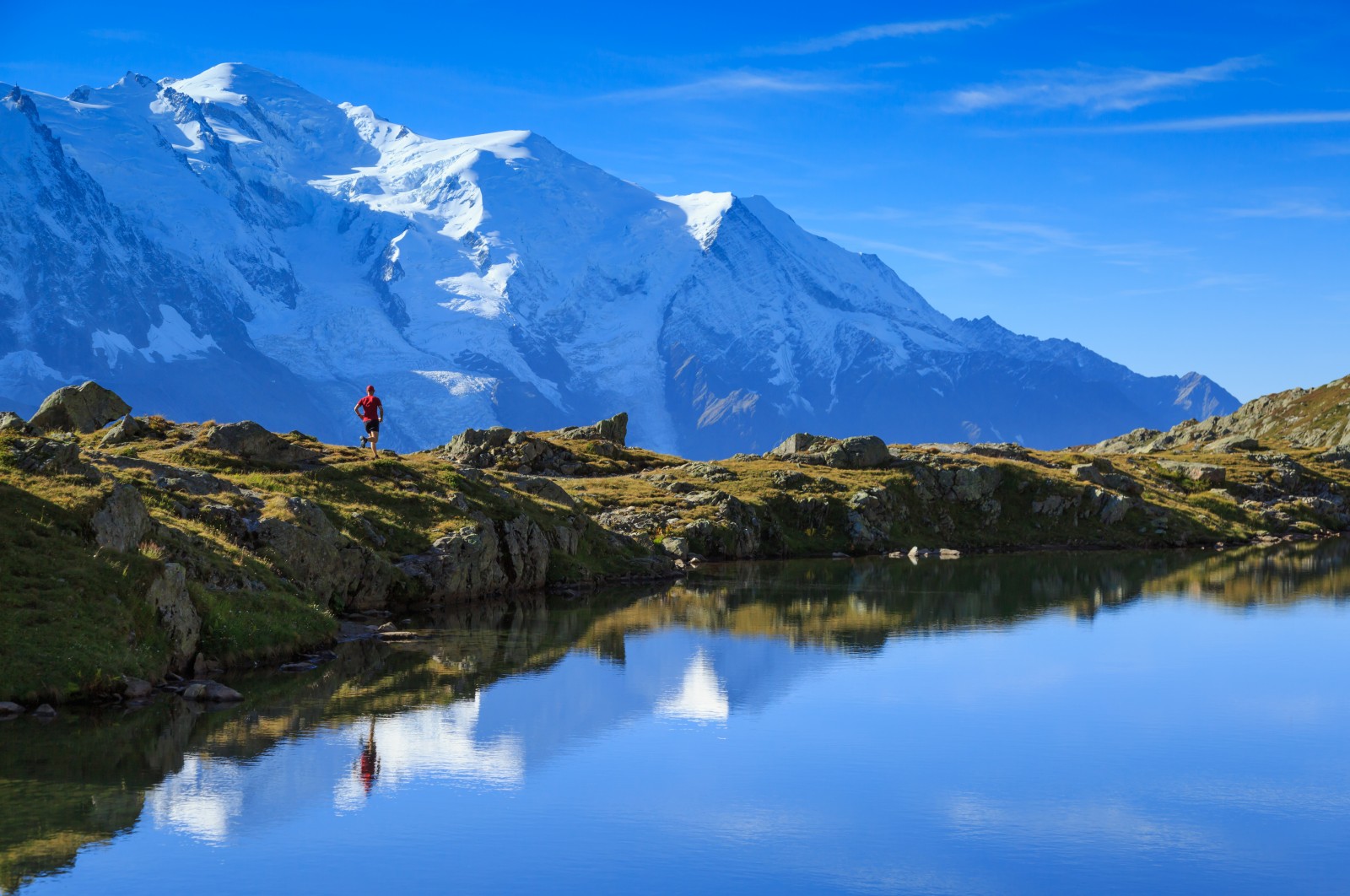 Sources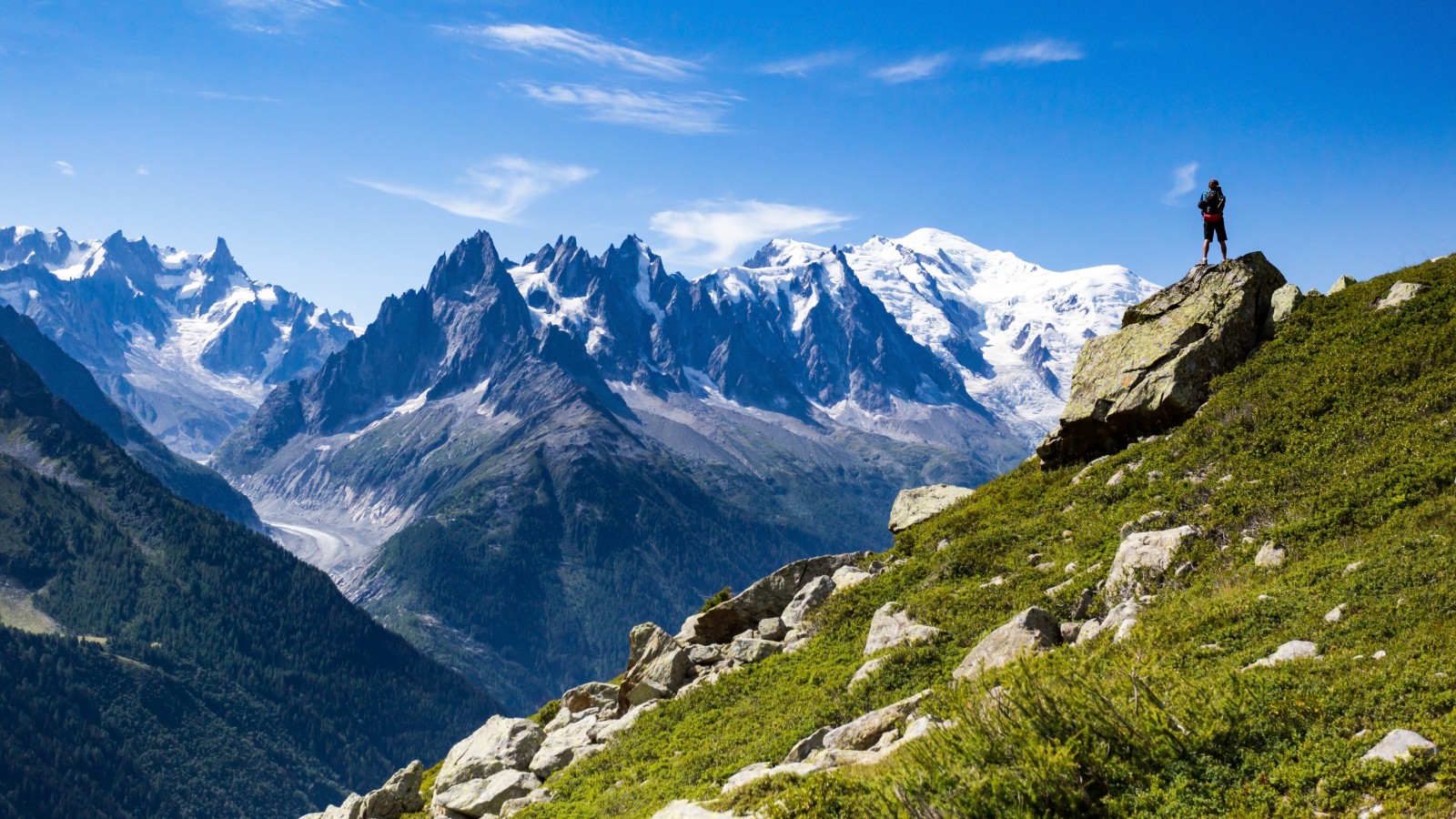 External Links